The holidays are here! Winter time calls for unbelievably cozy, undeniably yummy, and a little bit sinful treats! These holiday appetizers for a crowd are a round up of the best cozy, yummy, appetizers!
From cheeses to breads, dips, and baked brie! This round up includes some of my favorite food friends and their fave holiday creations.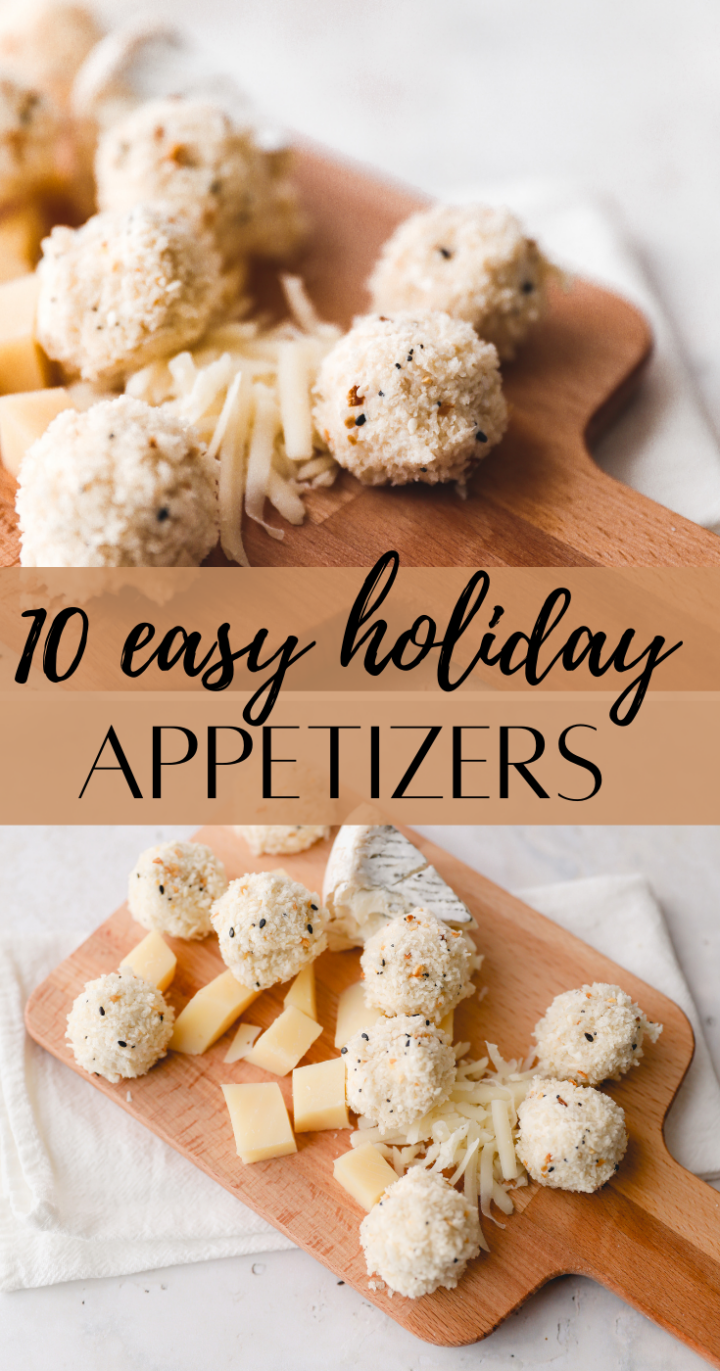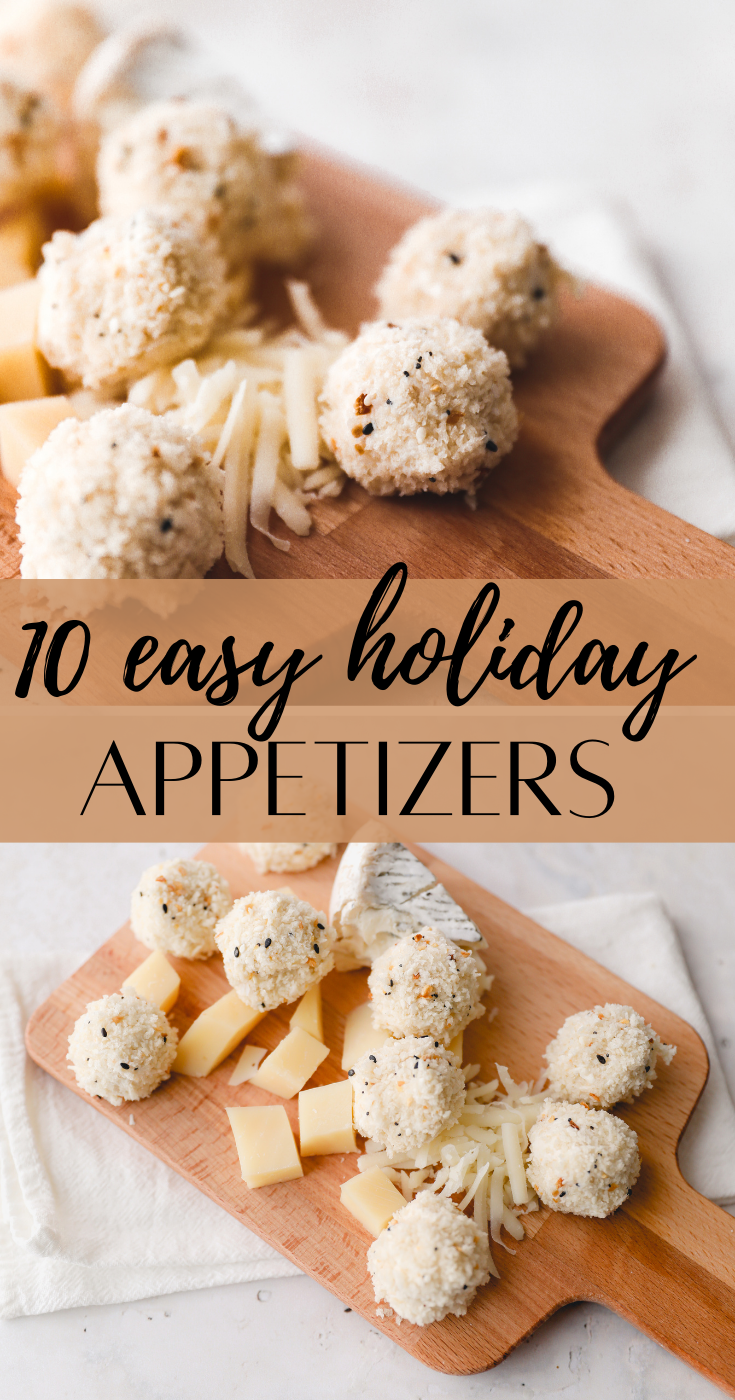 Cheese Appetizers
Leftover Cheese Cheese Balls - White Kitchen Red Wine
These cheese balls are perfect for using up leftover cheese in the fridge or if you've just created a huge grazing board and need to use up that extra cheese! Rolled in a combination of Panko breadcrumbs and Everything But The Bagel Seasoning creates an amazing little crust on these mini cheese balls!
Also great for topping salads or leaving in the fridge for weekday snacking.
Baked Cream Cheese Wontons - Thai Caliente
A warm, toasty little pocket full of melty cream cheese dipped in a sweet Thai chili sauce, this appetizer will be a nice break from the normal holiday appetizer!
These are also baked instead of fried for a healthier kick!
Savory Baked Brie - The Perks of Being Us
Is there truly anything better than melty cheese? No. There's not! This baked brie can be made 2 ways: bites or wheels!
Its puff pastry wrapped around brie, prosciutto, and hot pepper jelly it's an amazing savory sweet appetizer that will be a crowd pleaser.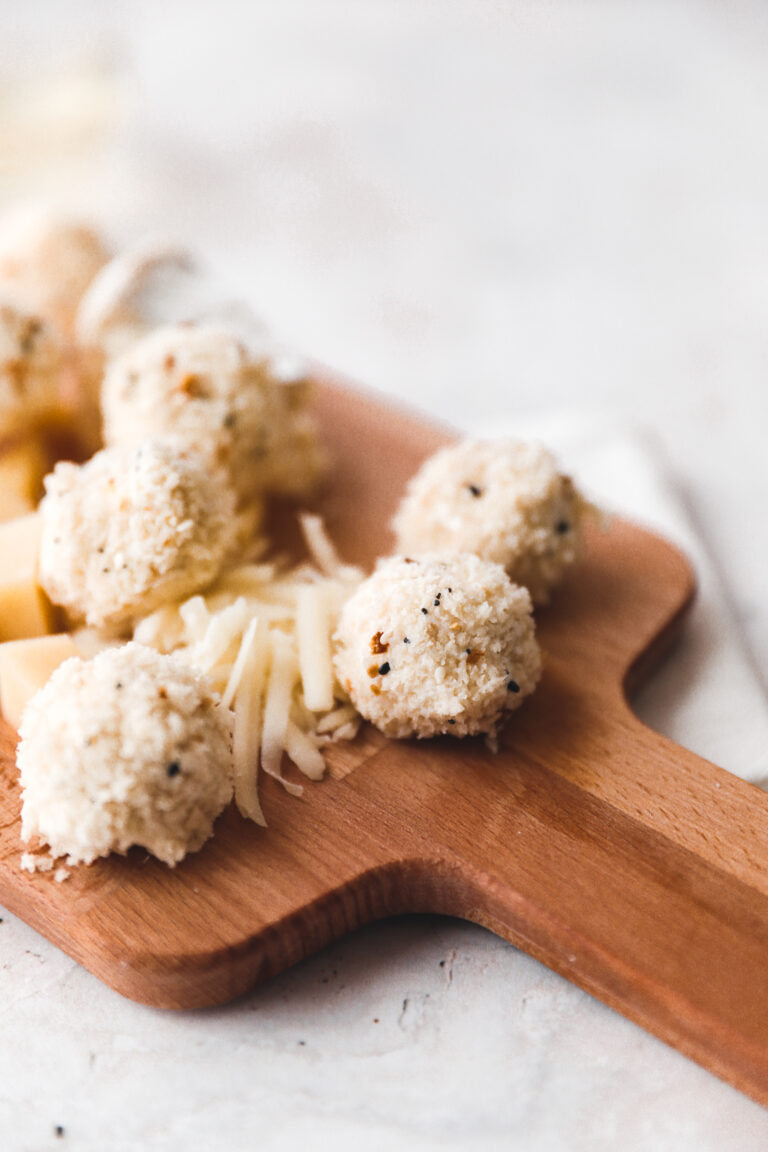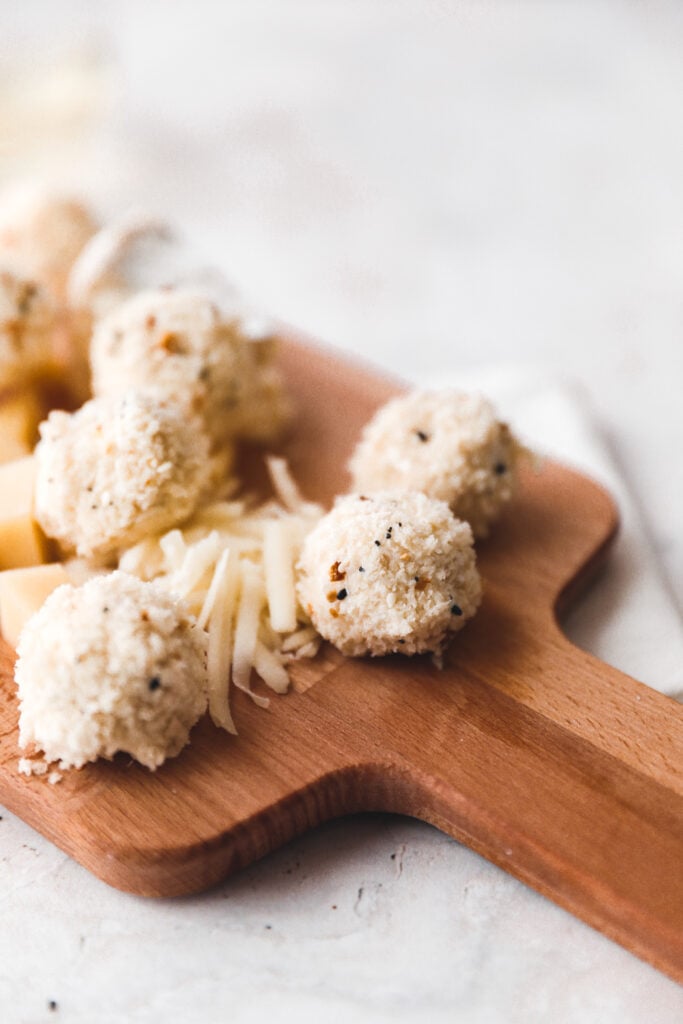 Bread HolidayAppetizers
Tomato, Feta, Spinach Stuffed Bread - Champagne and a Sippy Cup
Warm, baked bread with savory feta stuffed in it! How could you go wrong with cheesy, yummy stuffed bread?!
Muhammara pinwheels - Hungrily Homeade
A nod to her Middle Eastern heritage these Muhammara Pinwheels have all the warming spices of zaa'tar wrapped up in fluffy bread!
Fried Mac and Cheese Bites - Hapa Homecooking
FRIED MAC AND CHEESE. Do I even need to say more? These bites will be a hit with kids and adults alike.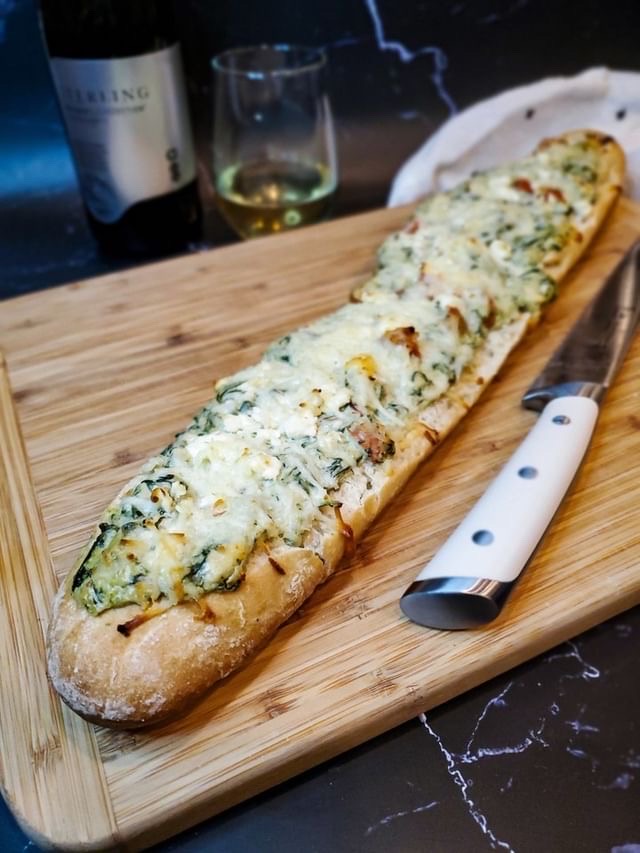 Dip Appetizer Recipes
3 Cheese Pesto Dip - My Tiny Spirits
Delicious pesto dip using 3 cheese is the perfect holiday appetizer. Just look at that color! I think even the Grinch would approve of this bright green dip!
Goat Cheese and Green Olives - Millennial Kitchen
Goat cheese is one of my favorites and I LOVE green olives. So this green olive Gremolata over goat cheese is really high on the list of appetizers I LOVE! Serve with a little crusty toast slice and you are done!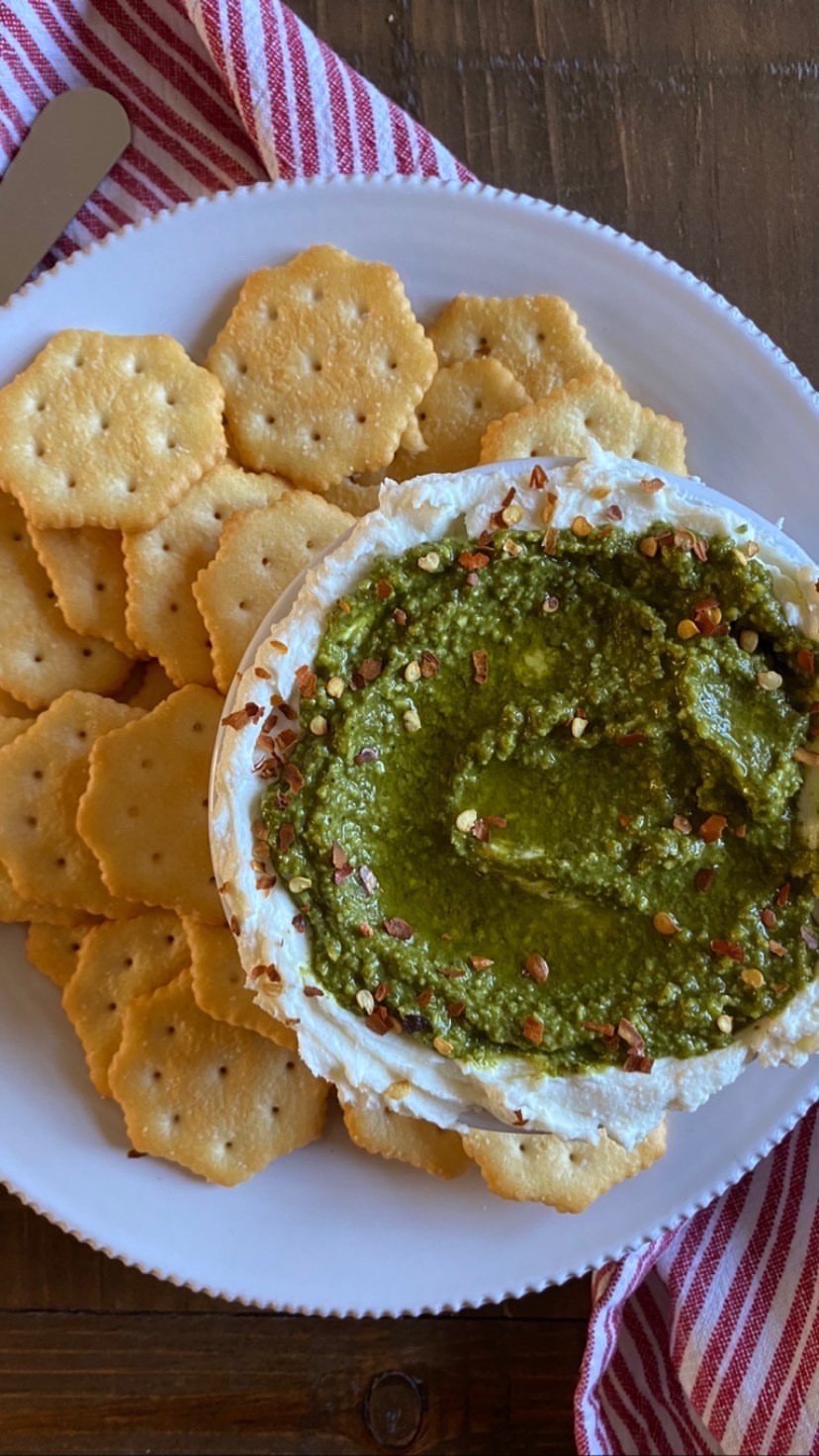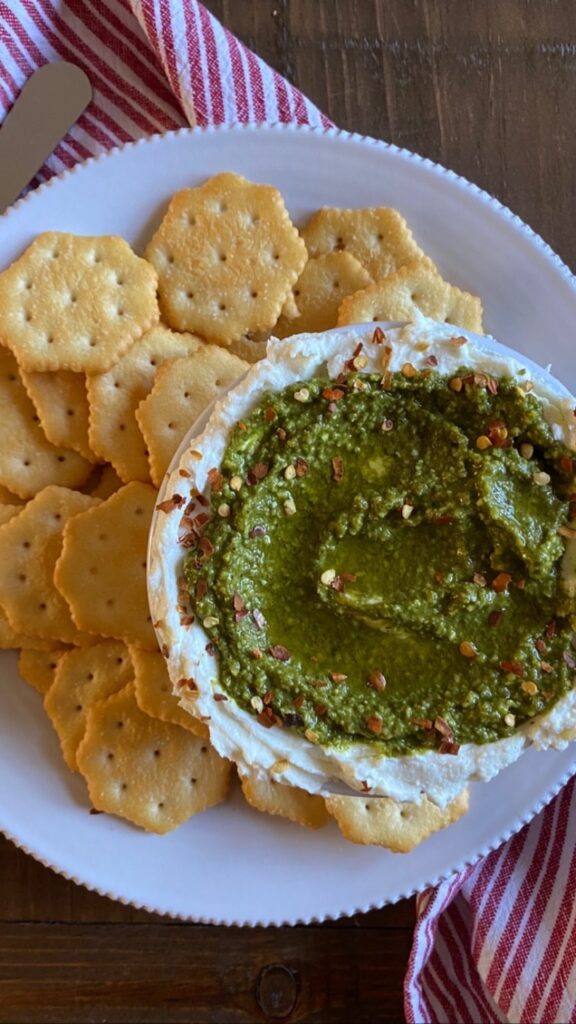 Seafood Holiday Appetizers
Spicy Tuna Tartare - Straight To the Hips Baby
Light, fresh, and totally delicious this spicy tuna tartare is something different to serve this holiday season! The appetizer is hearty yet not too filling and absolutely gorgeous.
Hot Shrimp Cocktail - DeSocio in the Kitchen
Honestly is it even a holiday party without shrimp cocktail? These spicy shrimp cocktail will set your holiday appetizer set up on FIRE!