I've teamed up with some other fantastic bloggers to include a roundup of some incredible fancy vegetable side dishes just as elegant as your main dish this holiday season!
No good main dish is THAT good without an amazing supporting cast of side dishes. I love a vegetable side dish that looks fancy but is actually easy as can be. So here are some amazing Fancy Vegetable Side Dishes for your holiday table.
Fancy Vegetable Side Dishes
White Kitchen Red Wine - Hasselback Butternut Squash with Garlic and Herbs Delicious butternut squash cut hasselback style to show off the amazing shape and for ultimate flavor infusion! Roasted with garlic and herbs this is an amazing dish for the holidays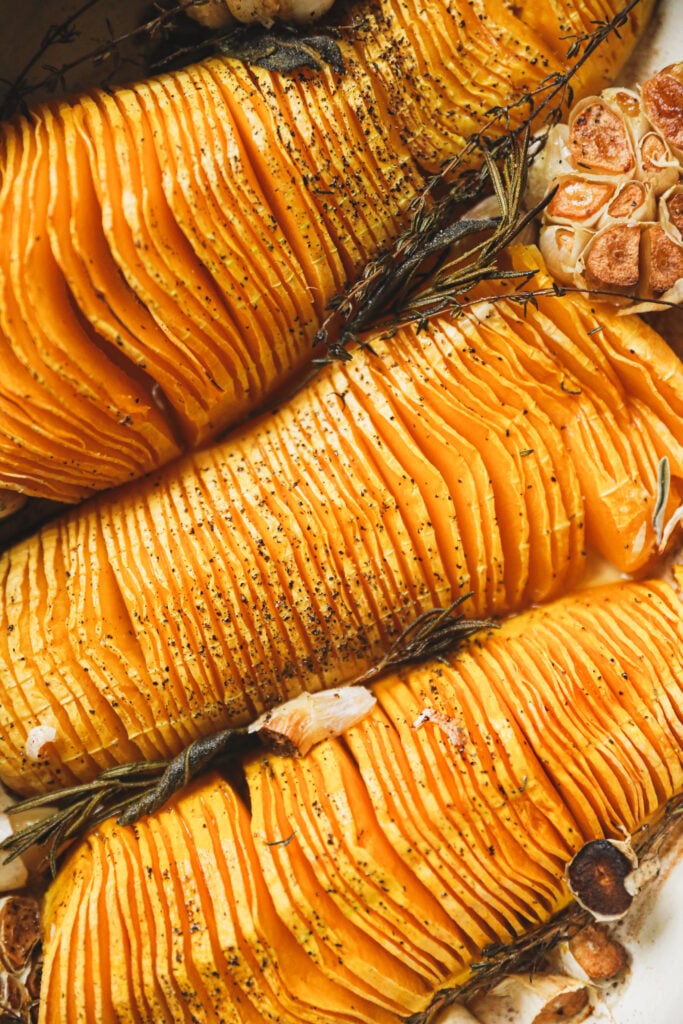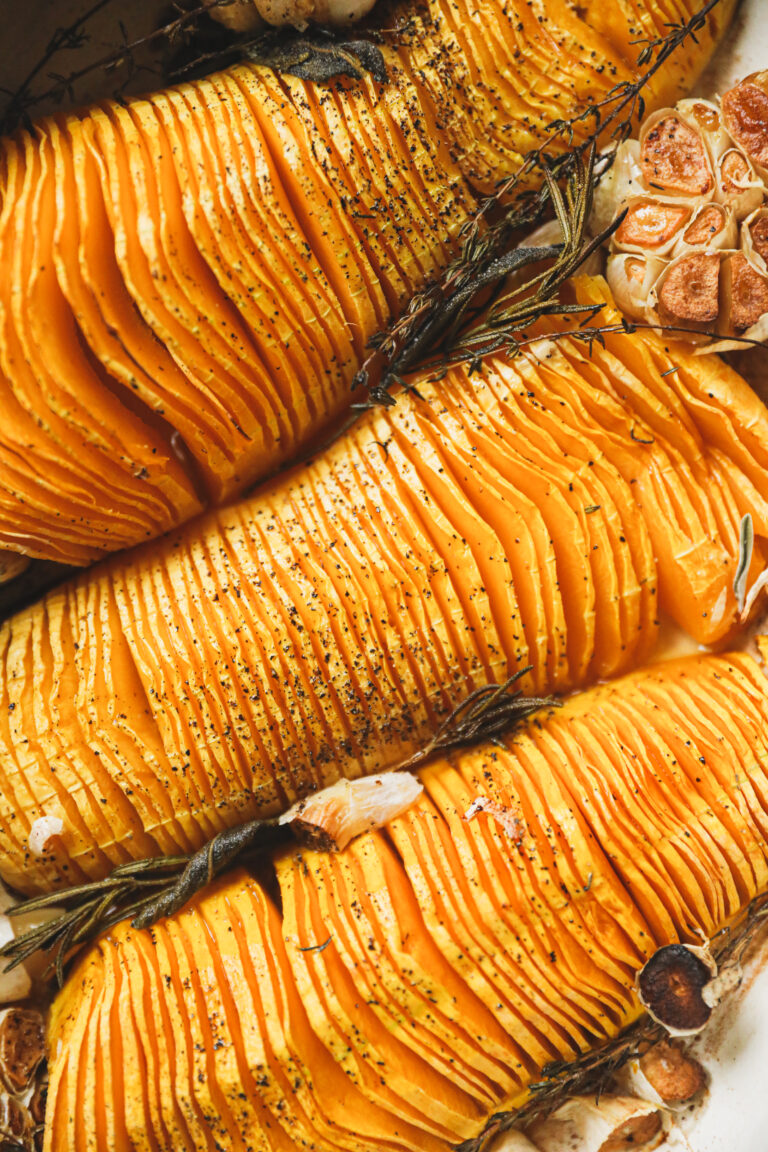 A Seasoned Greeting - Green Beans with Toasted Almonds and Lemon. A delicious green been side dish that can give an updated and bright twist to the traditional green bean casserole!
Michelle Sips and Savors - Texas Creamed Corn . A classic staple on any holiday table, this Texas version of creamed corn is to die for!
Honest Grub Honest Foodie - Carrot Fritters These babies have only 8 ingredients, and are prepped ready to pop in the oven in under 10 minutes!
Desocio In The Kitchen - Roasted Cabbage Steaks Are you ready for the easiest Thanksgiving side dish with a ton of flavor? Well, here it is! So many bonus points with the recipe too, minimal ingredients, only one baking sheet to clean, Keto friendly and you can customize the flavors in so many ways!
Haha Homecoming - Brussel Sprouts with Breadcrumbs
The Perks Of Being Us - Rainbow Glazed Carrots Hello bubbly maple bourbon glazed carrots and pears! This dish comes together in about 40 minutes, and you just need a sheet pan to make it!
Hungrily Homemade - Tahini Roasted Delicata Squash
Twice Baked Mashed Potatoes with Boursin Cheese