As Christmas approaches you might be wanting to add a little pizazz to the table in the form of a salad! These are easy salads that are as unique as they are delicious. Here are 8 unique salads for your Christmas table this year.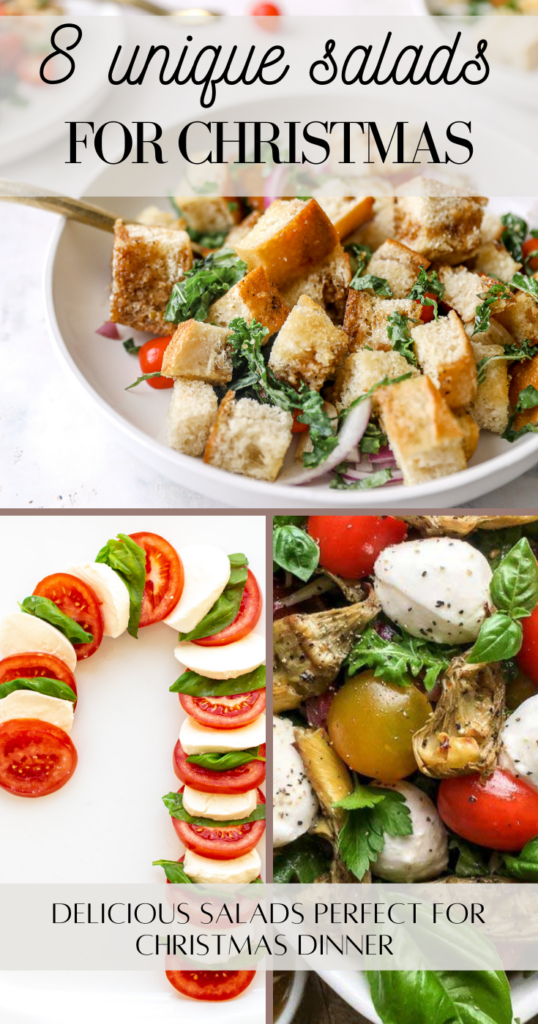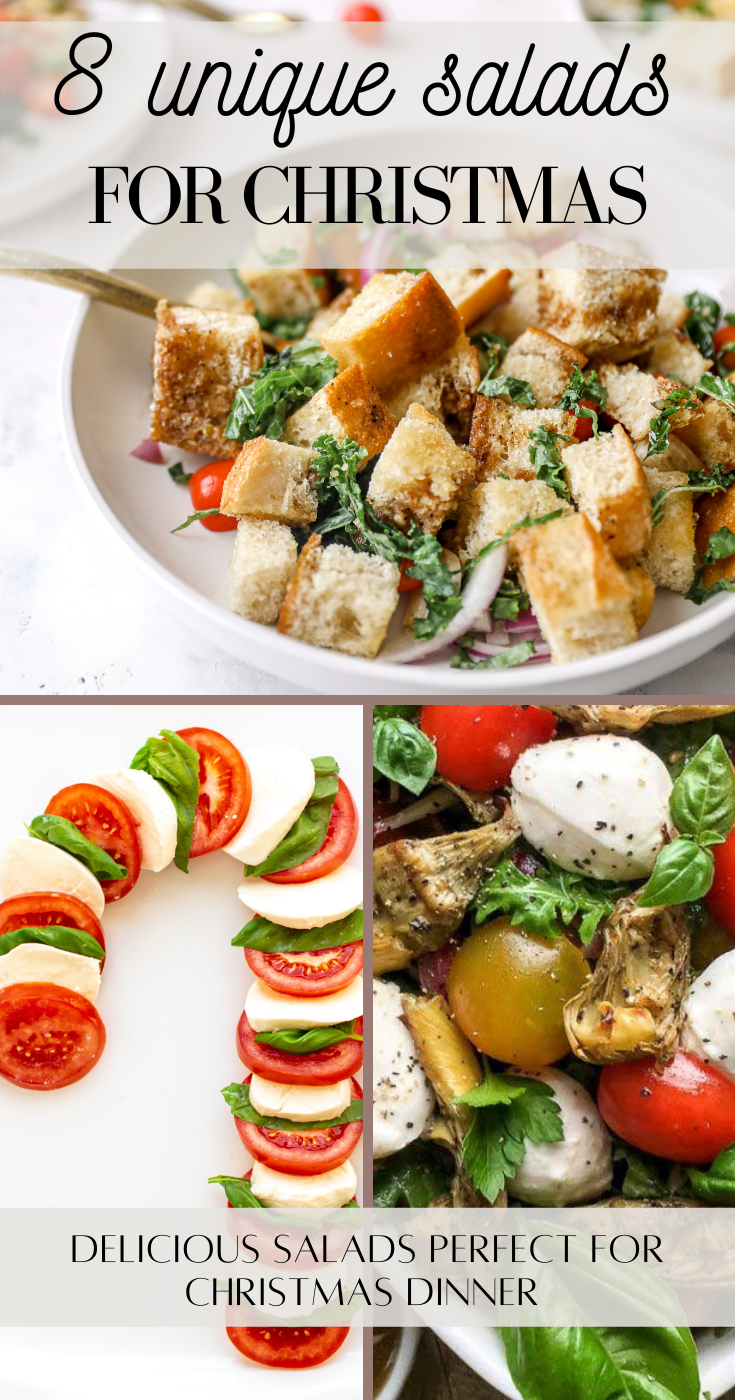 Red and Green Salads
As the name suggests here is a round up of festive red and green salads for your Christmas table!
Kale and Brussels Wreath Salad - shaved brussel sprouts and shredded kale all tossed together with blue cheese and pomegranate seeds.
Christmas Candy Cane Caprese - a holiday twist on a delicious caprese salad!
Garlicky Kale Panzanella Salad - Toasty bread with garlic along shredded kale and marinated tomato + onion is a unique salad that will totally wow your guests!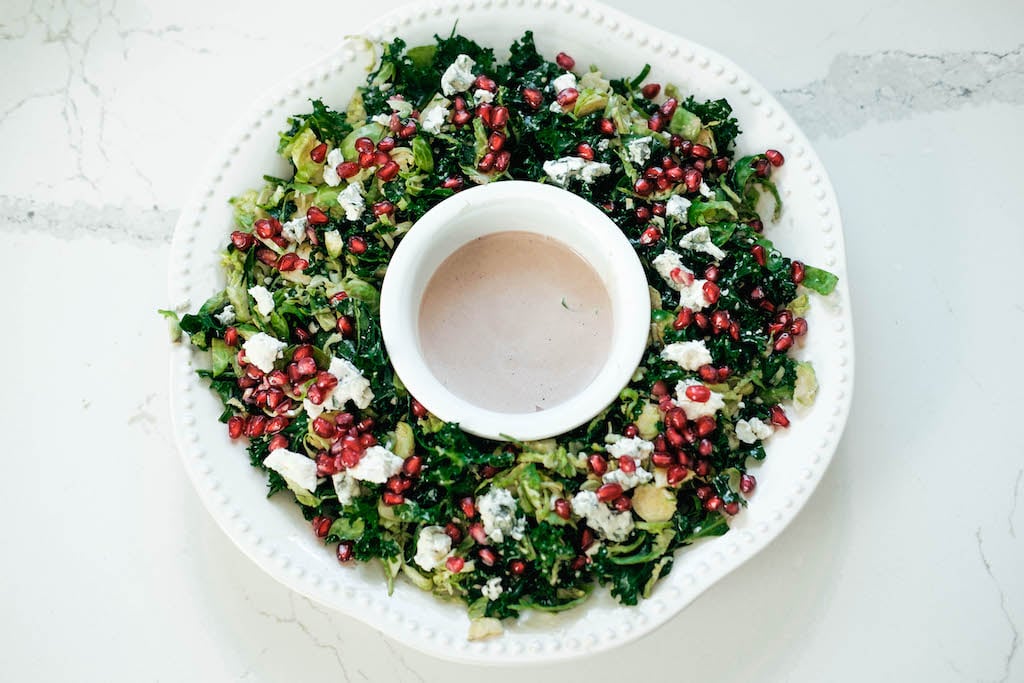 Hearty Salads
These salads contain fibrous veggies or grains to really stick to your belly this winter! Perfect unique salads for your Christmas dinner.
Warm Sorghum Salad With Kohlrabi, Apple, & Fennel - warm sorghum salad tossed with fresh kohlrabi, apple, and fennel will be merry and bright on your Christmas dinner table!
Broccoli Craisin Salad - Broccoli salads are an awesome salad that might even be better on day two! Perfect for leftovers.
WINTER SALAD WITH BAKED SWEET POTATO This is a cozy winter salad with baked sweet potato that won't leave you hungry.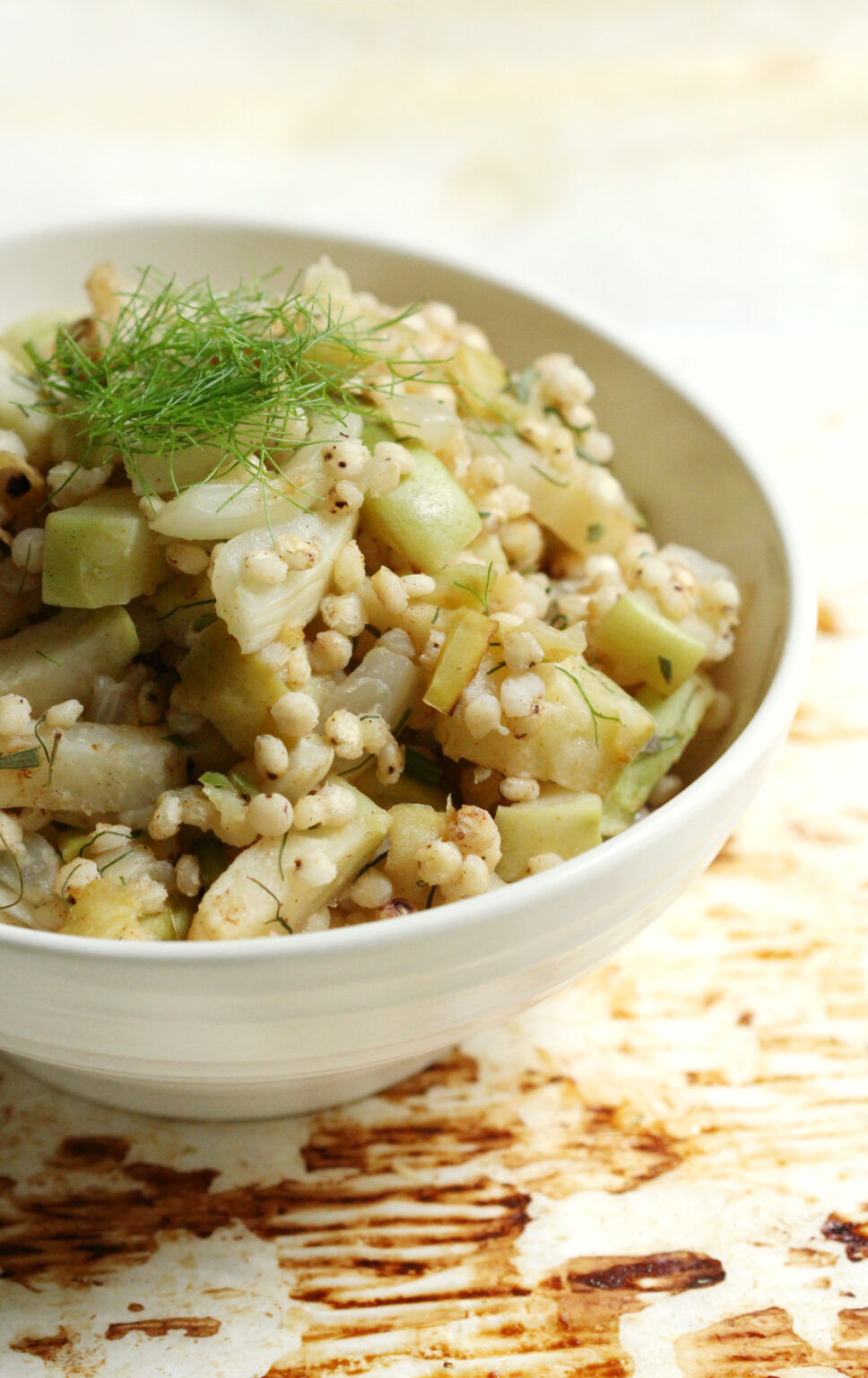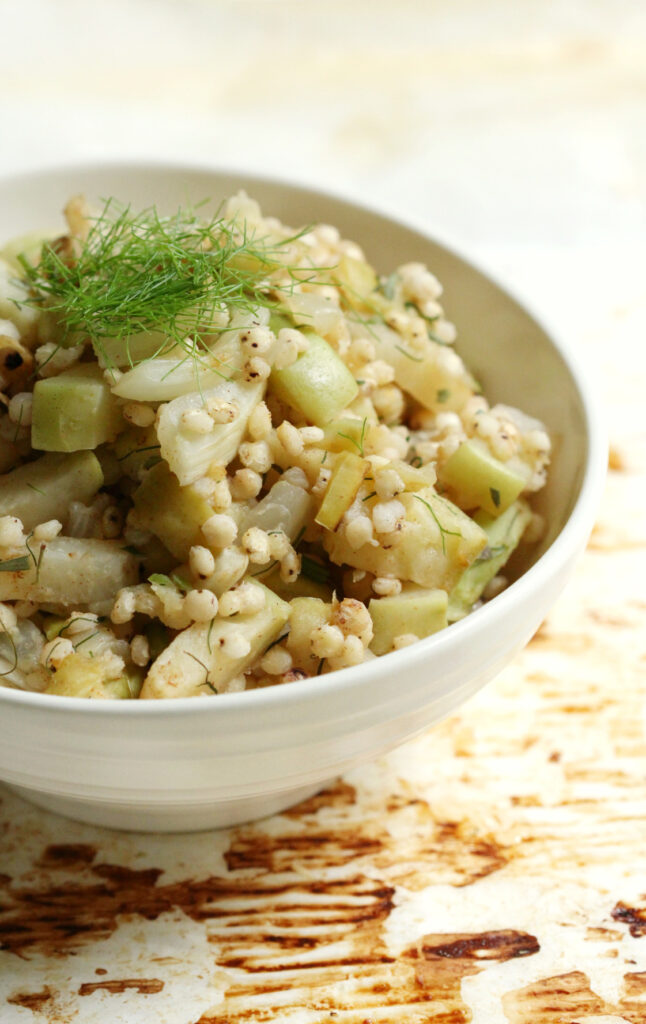 Roasted Veggie Salads
Roasted Fennel Salad with Tahini Dressing - Roasted fennel is the star of the show here and it's a unique flavor that can really add something special to your Christmas dinner!
Roasted Artichoke Salad - Delicious roasted artichokes tossed with fresh basil, tomato and mozzarella!