With holidays in full swing, chances are you are either going to host or be invited to a Friendsgiving dinner party! A twist on classic thanksgivings spent with family, the "Friendsgiving" is an event celebrating friends, neighbors, and food.
3 of my favorite things in life! & So of course I had to host a Friendsgiving Harvest Dinner Party to celebrate this unofficial autumn occasion.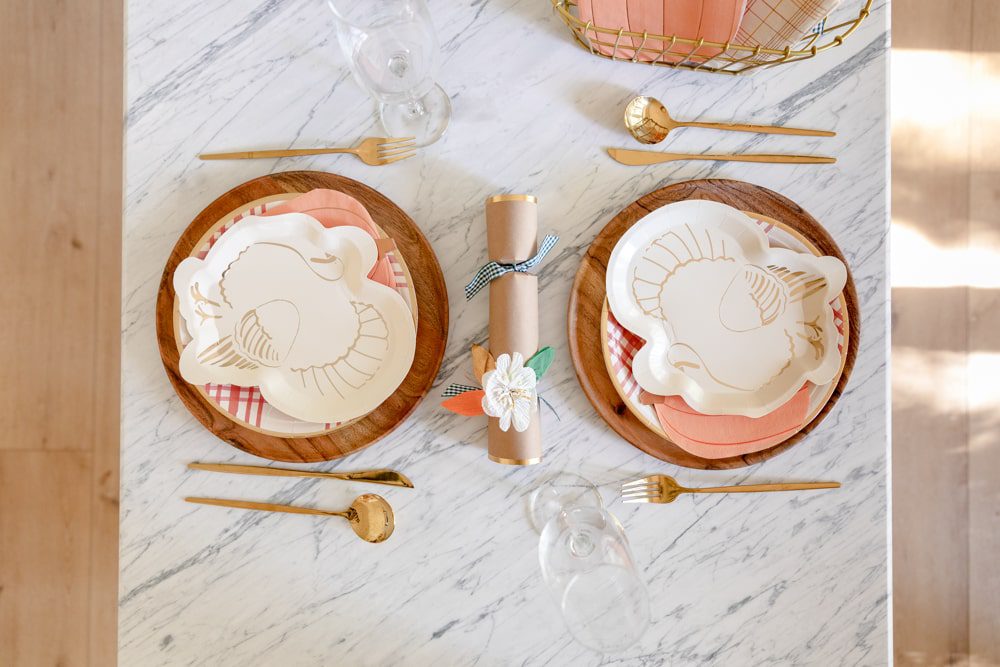 Friendsgiving Ideas
Based on the idea of bringing friends together over food, I had no shortage of ideas for any type of Friendsgiving party! Here is some inspo for any type of soiree you may want to host.
I actually came up with a few different themes if you are interested in hosting your own and you can shop the details below. My themes included: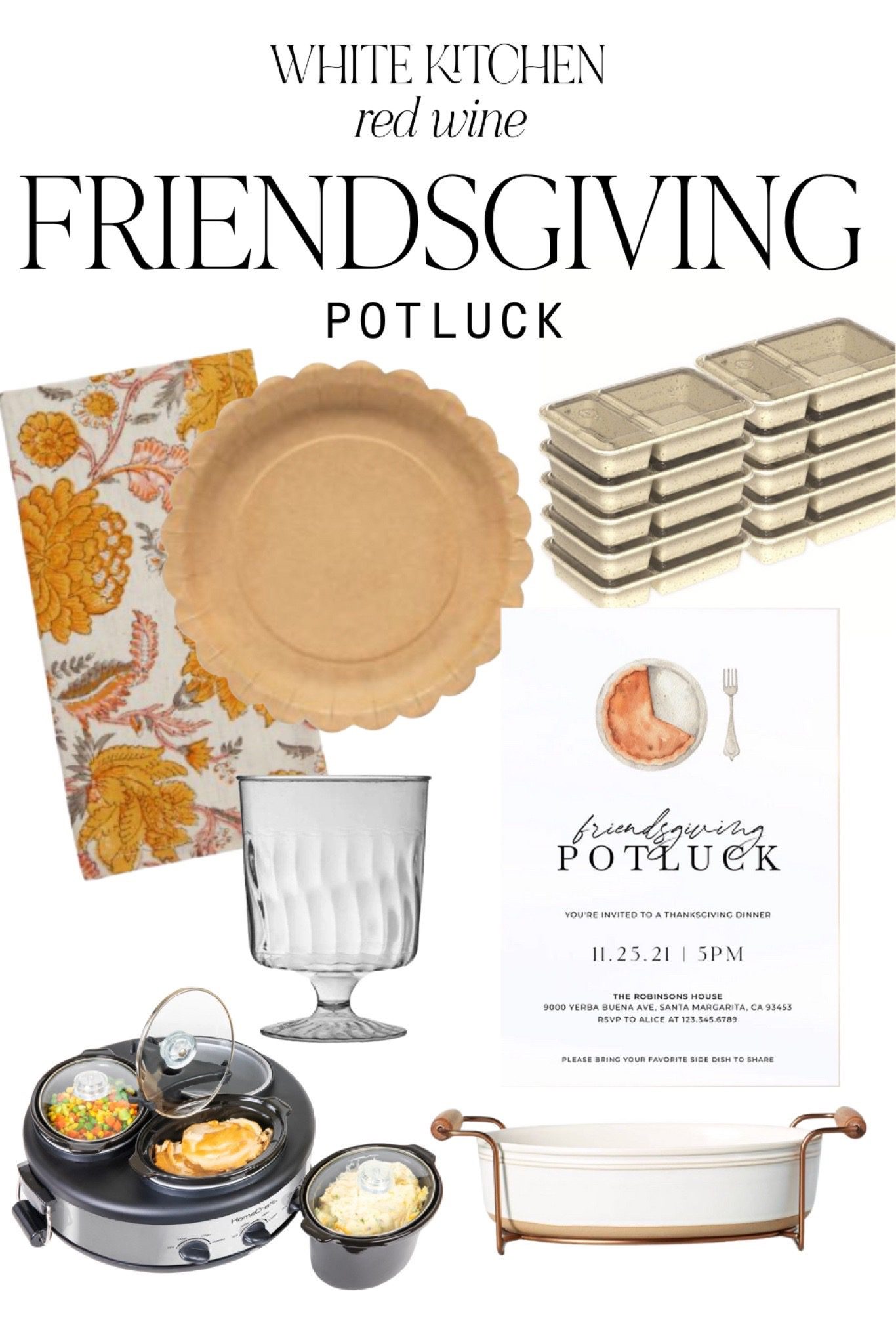 Harvest Dinner Party
For our neighborhood Friendsgiving I went with a harvest theme. It perfectly fits our autumn vibes in the air in Kansas and in my mind "harvest time" is full of abundance, feasting, and fellowship.
I started to gather inspiration for my dinner party at my favorite antique store starting with this book: Foods from Harvest Festivals and Folk Fairs.
It was FULL of recipes and stories from across the country during harvest time. & that settled that! I was doing a harvest dinner party.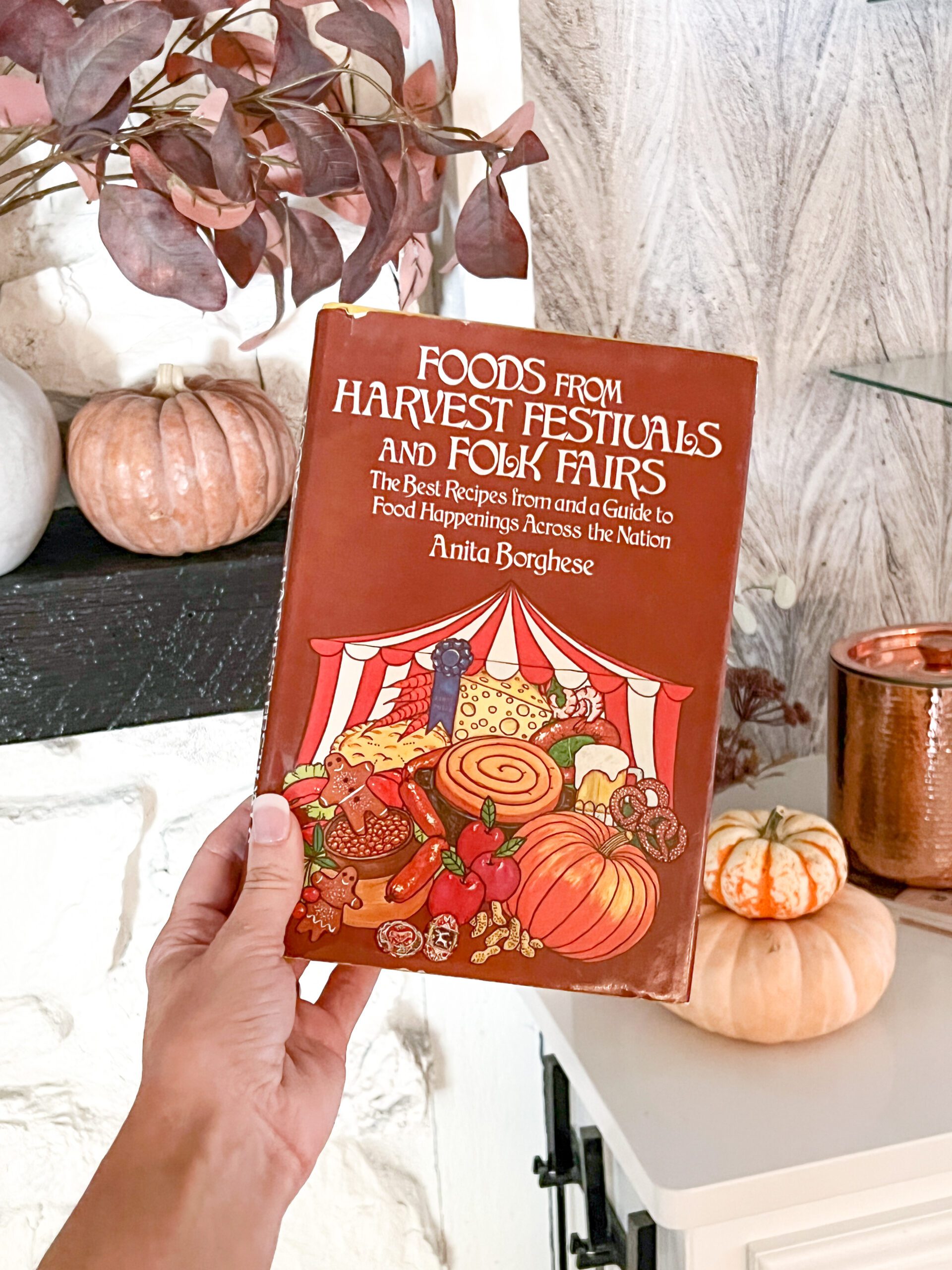 Friendsgiving Decor Ideas
My fall harvest dinner was made extra special with some of my favorite paper goods from Love of Character.
One way I like to elevate my tablescape is adding in paper plates or disposable napkins to a plain old dinner plate and voila! It's instantly more festive.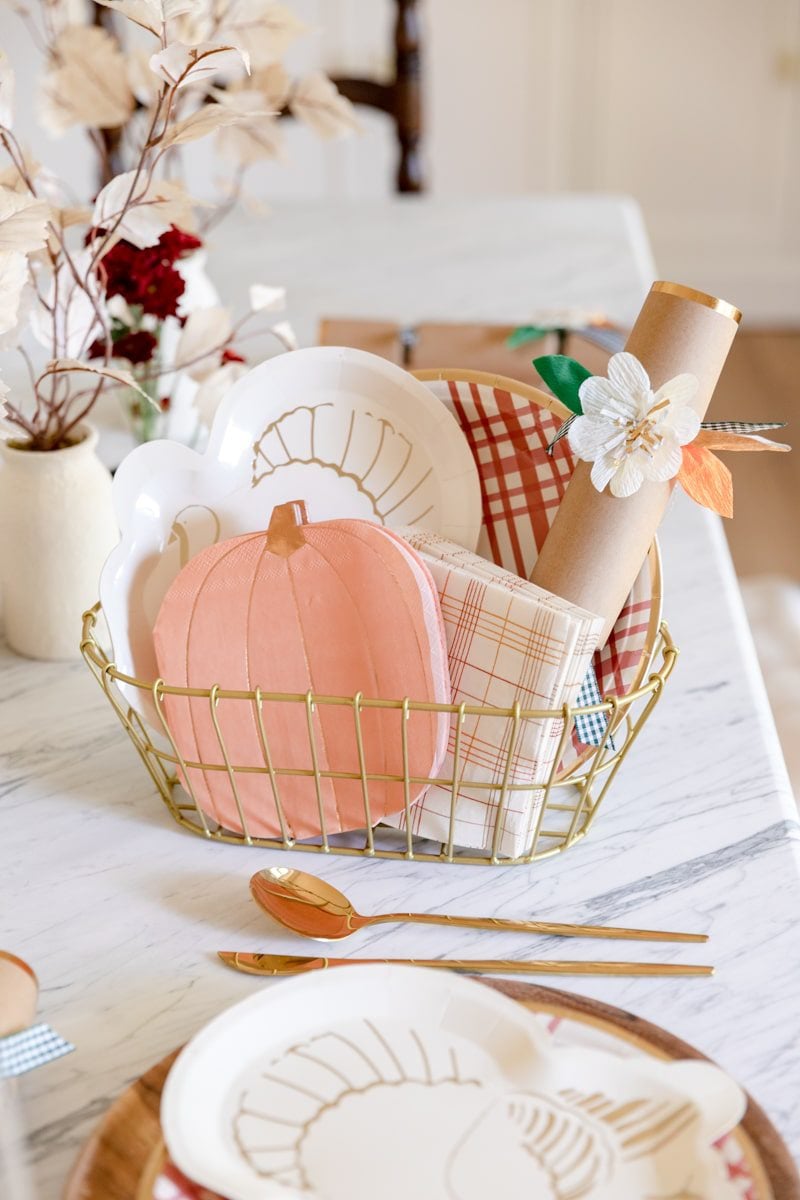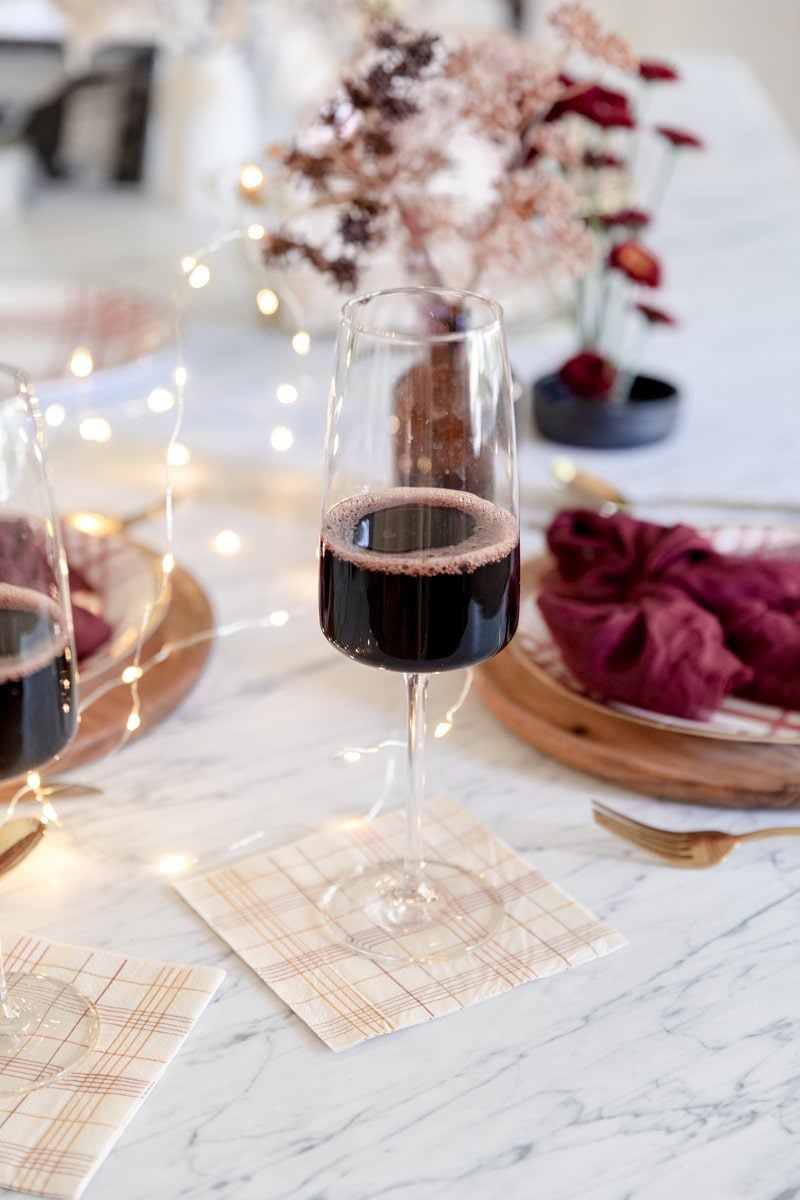 What Are Some Harvest Foods?
Seasonal fall produce has to be some of my favorite foods all year round. They feel cozy, hearty, and are so versatile.
Harvest foods include things like:
squash
potatoes
apples
pears
parsnips
mushroom
fennel
kale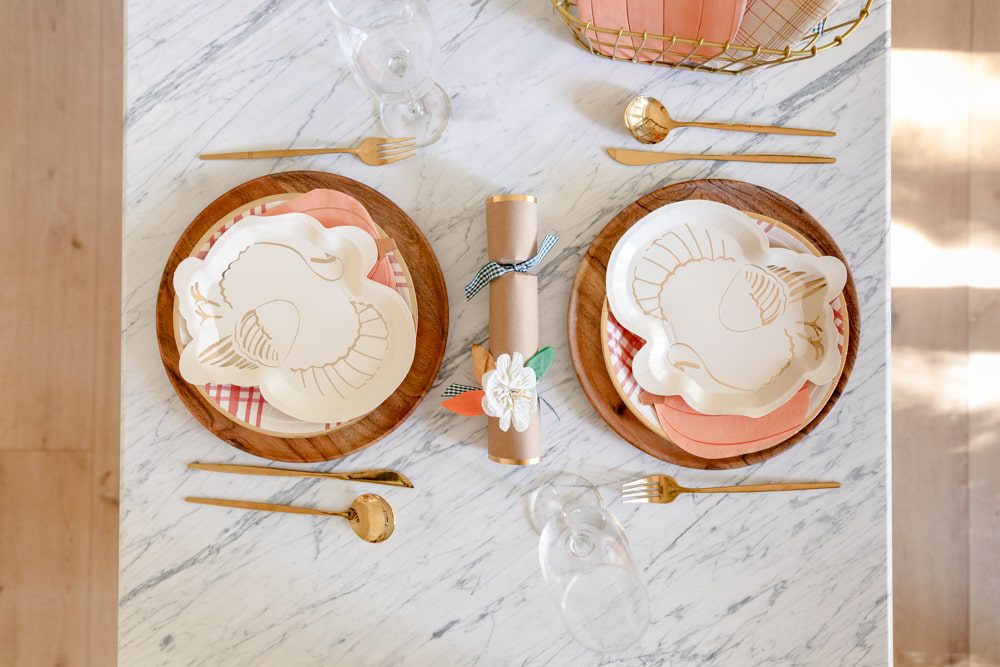 So my menu was based around classic Thanksgiving flavors and incorporating some of these harvest foods and ultimate comfort foods that were indulgent enough for our "feast."
If you want to incorporate some autumnal produce into your menus, try out recipes like: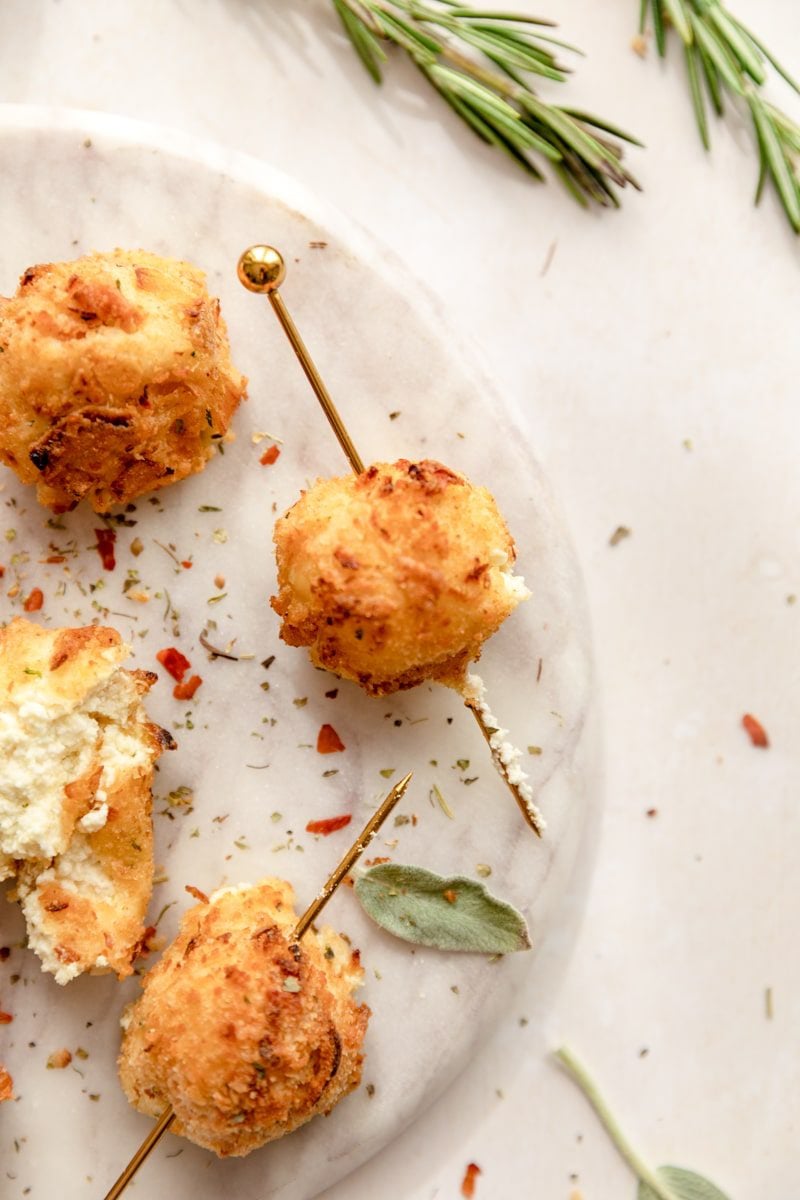 Harvest Dinner Party Menu
I'm giving you the low-down on exactly what I served at this dinner party and it was all devoured that night!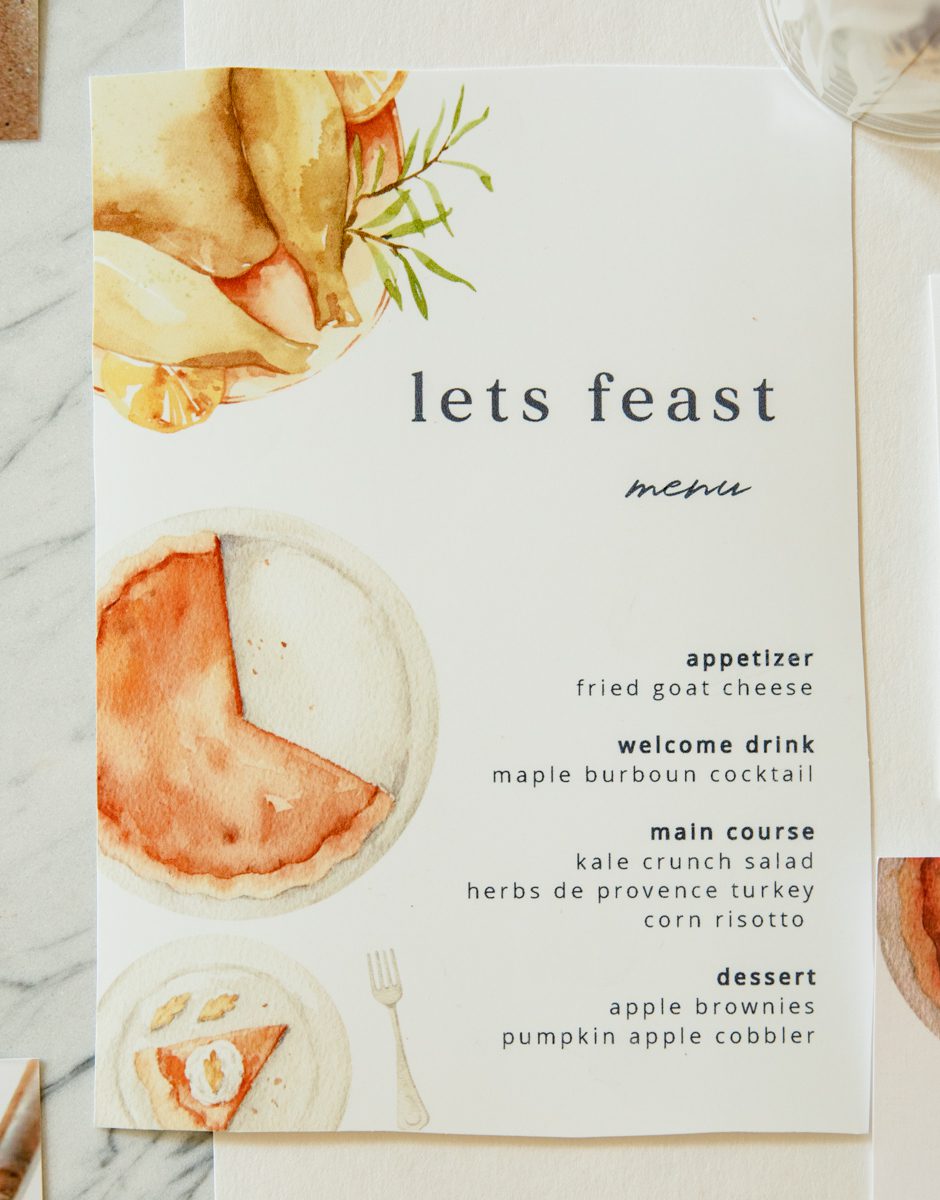 Appetizer - Fried Goat Cheese Balls
Welcome Drink - Maple Bourbon Passion (bourbon, maple syrup and lemon juice!)
Salad - Fall Apple Crunch Salad
Side Dish- Corn and Mushroom Risotto
Main Course - Herbs de Provence Roast Turkey
Dessert - Apple Brownies and Apple Pumpkin Cobbler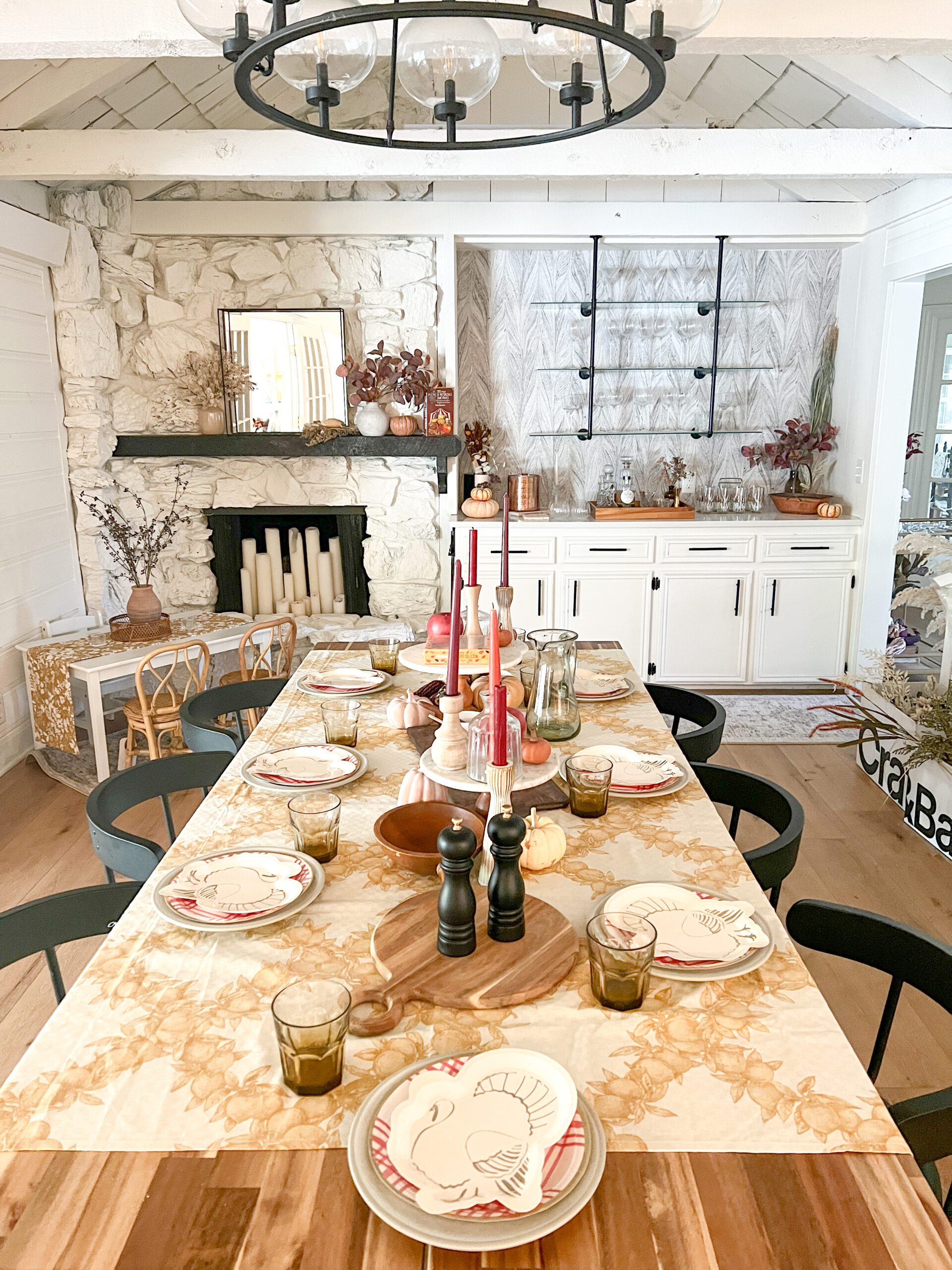 So, What Should I Bring To A Friendsgiving?
This is a hot topic! If you don't want to host, you may be invited to a fall dinner party and the question "what to bring" is always top of mind.
Friendsgiving Appetizer Ideas
Crispy Thanksgiving Fried Goat Cheese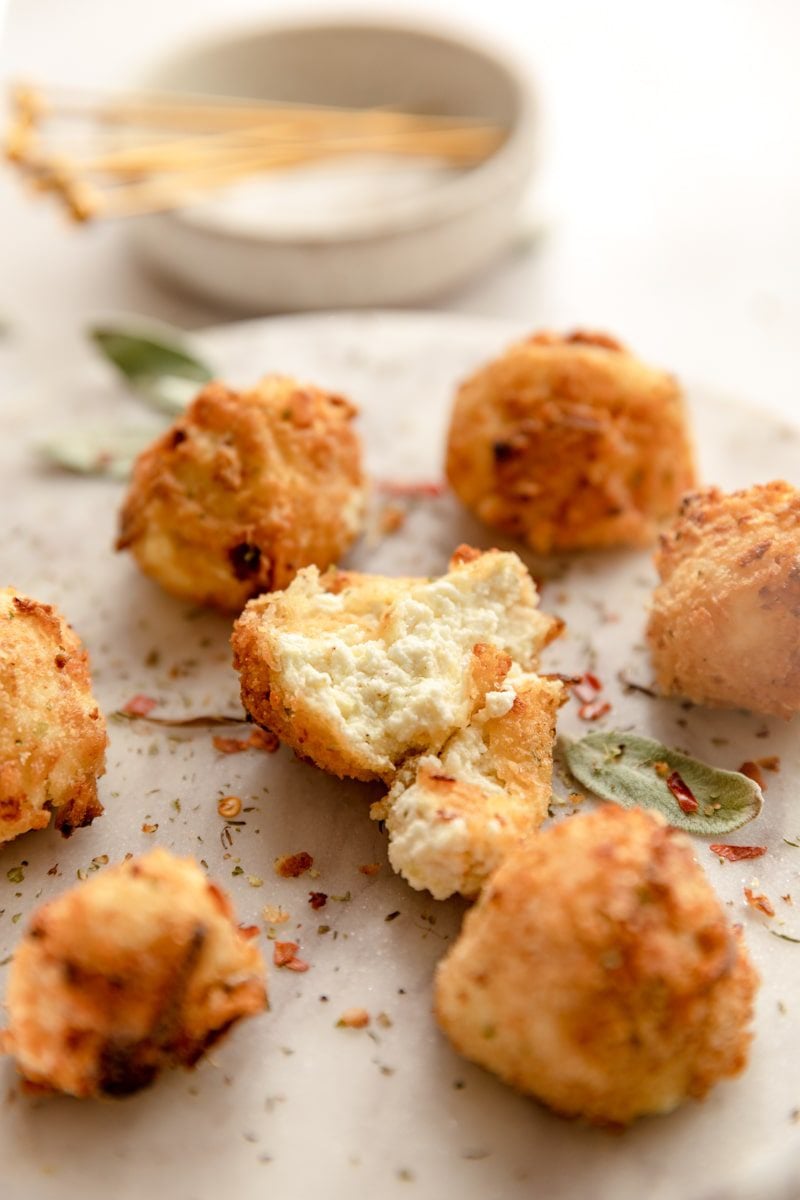 Salad Or Sides for Dinner Parties
Kale and Brussel Sprout Wreath Salad
Friendsgiving Dessert
Spiced Oatmeal Cream pie Cookies