Burgers and brews for the red, white, and blue! Backyard barbecue parties may be one of my favorites to plan the menu for. Easy 4th of July (or Memorial Day!) recipes like potato salad, hot dogs, summer salads, and apple pie...who wouldn't love that lineup?
Whether you are planning the party or just want to bring the best appetizer to the party, this is for you! Rock that summer cookout and be confident in the kitchen with these tried and true patriotic recipes. The best 4th of July recipes have simple ingredients, are a little nostalgic, and something the entire family can enjoy.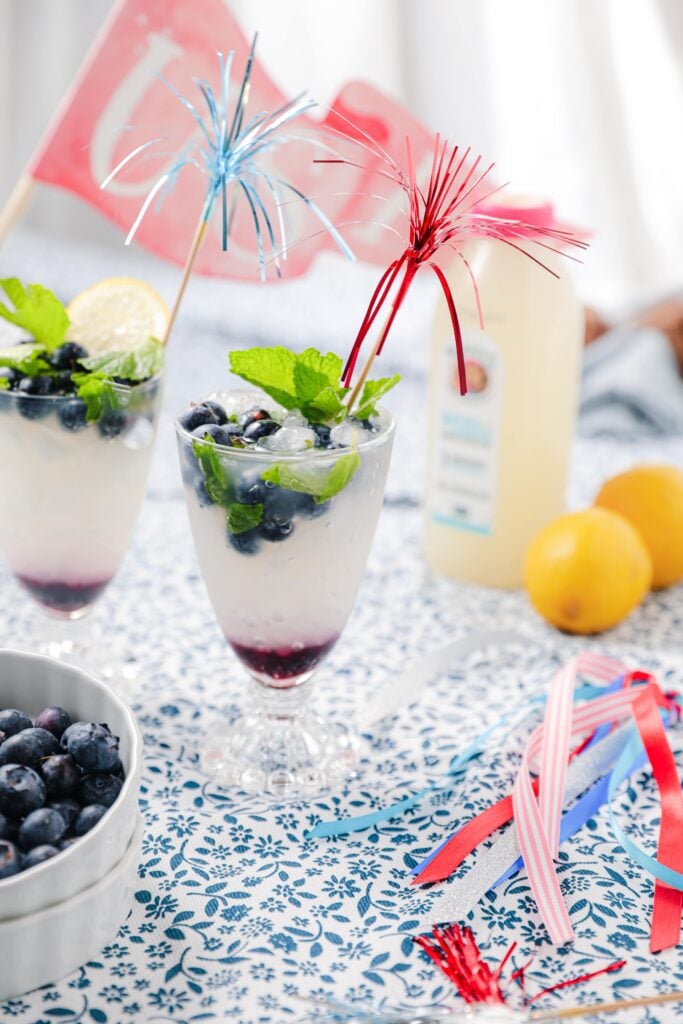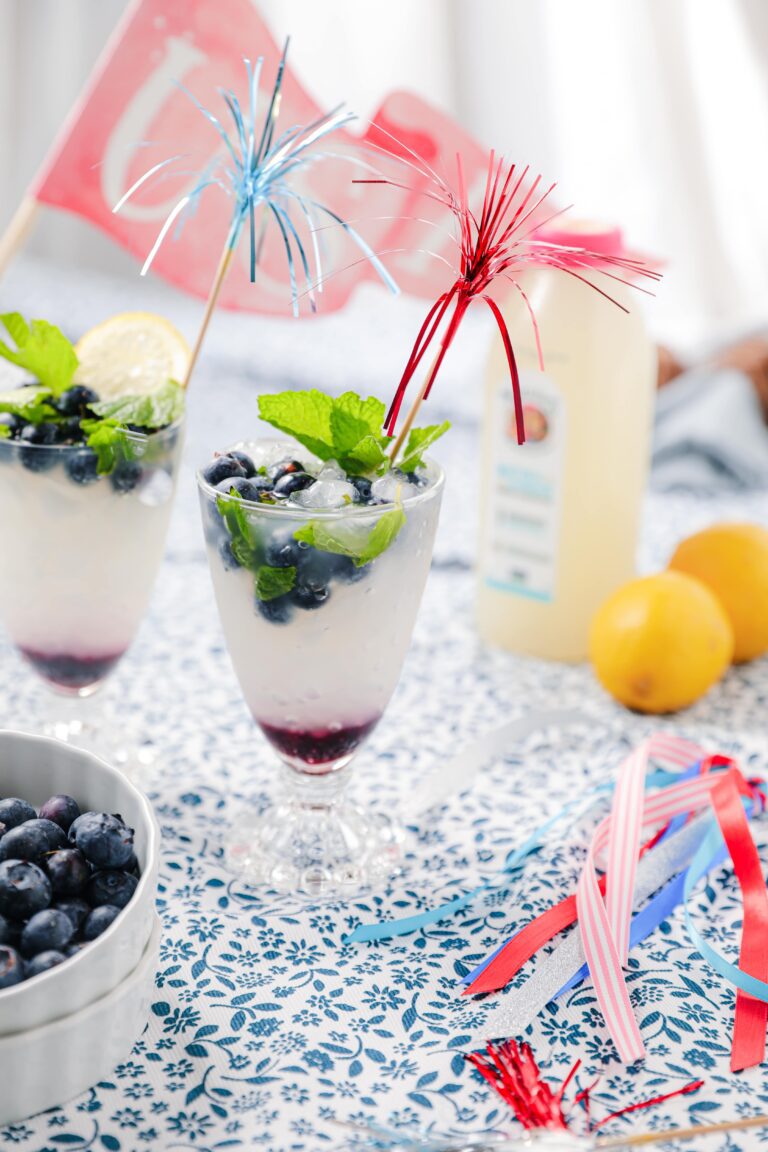 Hosting a Fourth of July Party
To host the best party you have to have the best food (and American flags of course!). Delicious recipes are essential to any good summer holiday party and these favorite 4th of July recipes are no exception! Planning your July 4th menu doesn't' have to be hard...
The best way to plan a menu is to break it down.
I always start with what I'd serve for the main dishes.
Then, I choose a 2-3 coordinating side dishes to go with it.
Finally, round it out with the perfect dessert.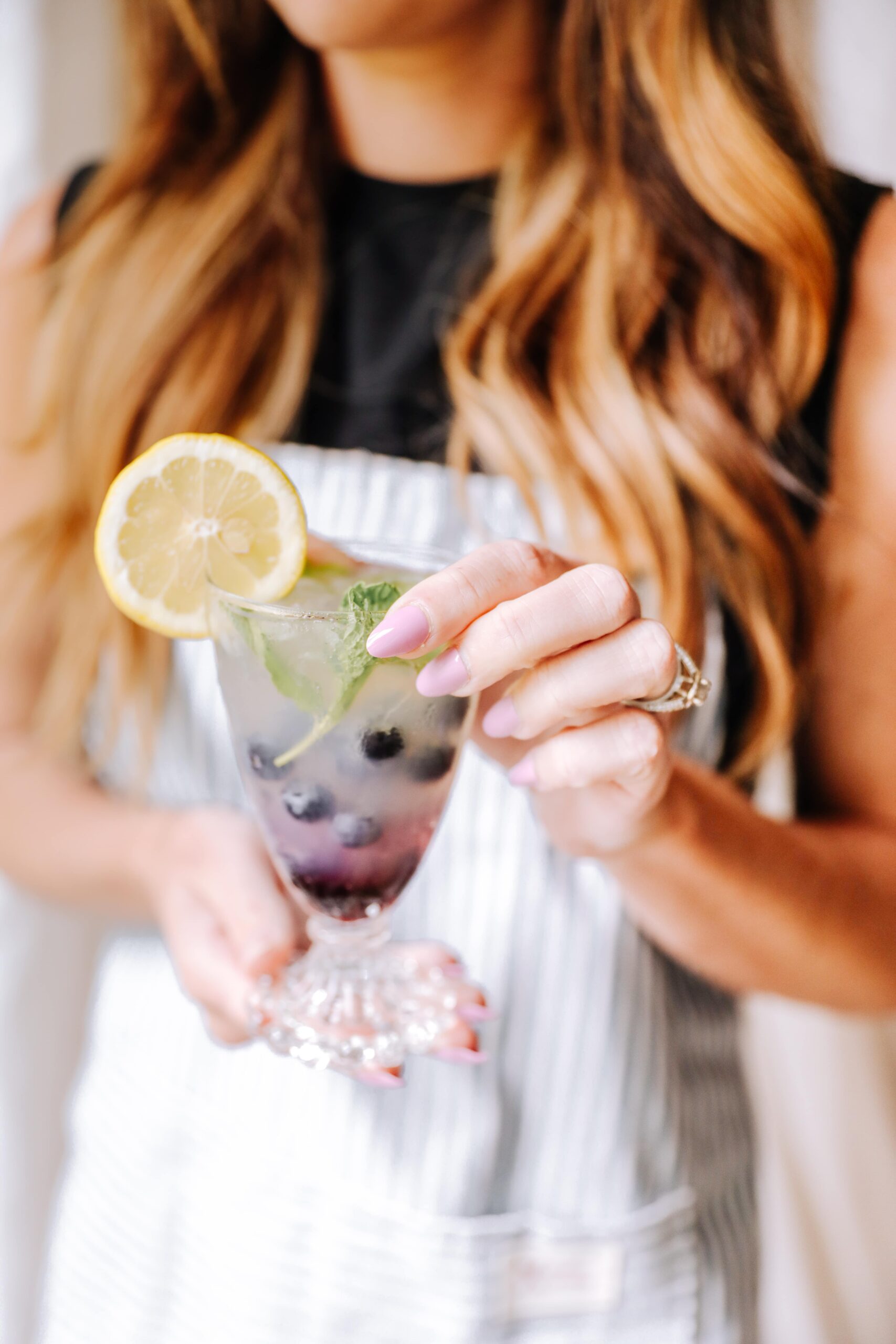 Breaking it down this way really takes the stress out of the planning portion and then you can have suggestions if people inevitably ask "what can I bring?"
After the food, I move on to decor so here is a simple table setting idea with a patriotic look that sets the scene for this special occasion. Can't you just picture serving up those cookout classics on this table?!
Main Dishes for July Fourth
My mind immediately goes to anything grilled for the main courses at a summer party. Hot dogs, burgers, BBQ sandwiches, are classic go-tos. But I'm also including some new recipes you may not have considered classic Fourth of July foods.
Burgers for 4th of July
Bacon Jam Burger. Bacon and burgers? A crowd pleaser! This elevated burger recipe features a homemade bacon jam and loaded with cheese. It's an easy way to impress your guests.
Herb and Goat Cheese Burger with heirloom tomatoes is a "fancy" way to serve a classic cheeseburger. I love the addition of goat cheese with fresh herbs to instantly take your burger bar to the next level.
Coffee Rubbed Burger is a personal favorite of mine and my family loves the flavors of it. The Dr. Pepper BBQ sauce really takes is over the top.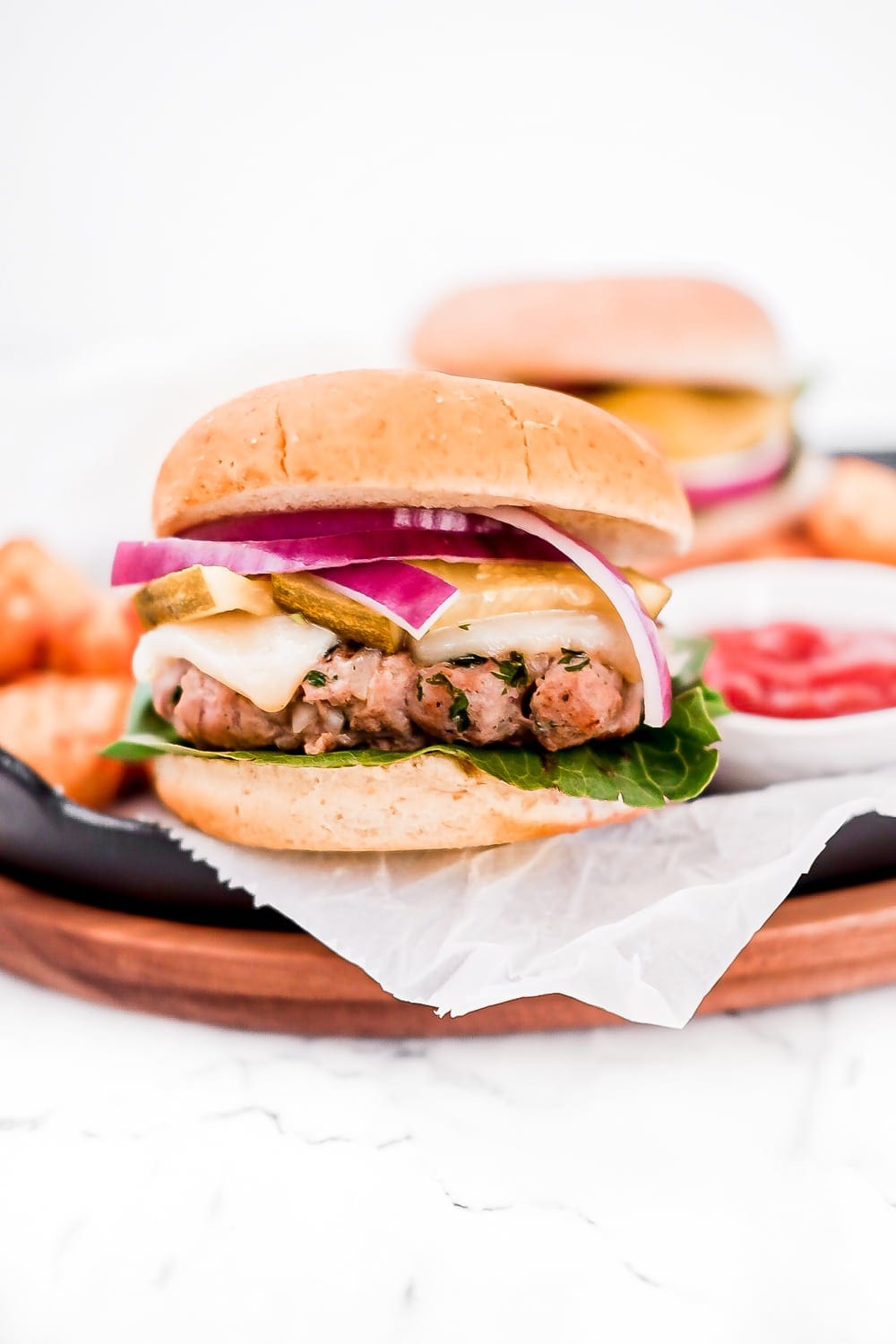 Hot Dog Topping Ideas
Chicago Style Hot Dogs I love this delicious way to top a hot dog. The tangy pickles and poppyseed bun screams old-fashioned summer fun.
Chili Dogs looking for something more hearty? Topping a hot dog with chili is the perfect combination.
Slaw Dog My personal favorite! Cool coleslaw with a dog right off a hot grill, it's the best part of this patriotic holiday! I even like to add a little squeeze of dijon mustard for extra tang.
New Recipe To Try In July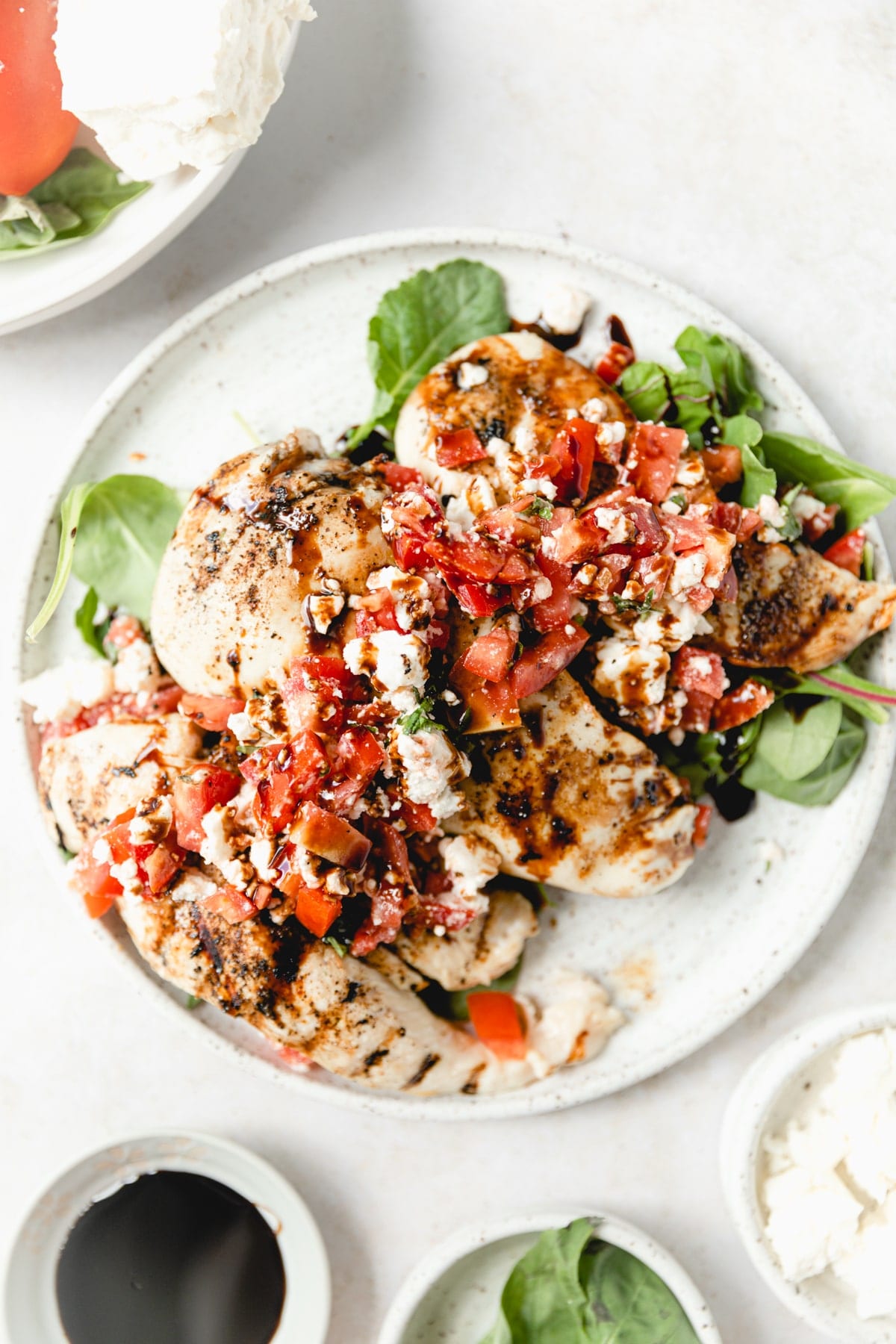 Independence Day Side Dishes
Arguably the BEST PART of all Fourth of July recipes has to be the sides. Does every family have a recipe collection of July party recipes? (or summer parties in general!) Classic recipes that are found at Memorial Day parties, a family reunion, and obviously this patriotic holiday. Macaroni salad, potato salad, coleslaw, chips and dips...the list goes on! Here are easy recipes that go well with traditional 4th of July foods.
Pasta Salad Recipes
PRO PARTY TIP! Try serving these recipes up in individual mason jars for a fun table display! You can buy them in bulk here or check our local antique store for unique glass wares.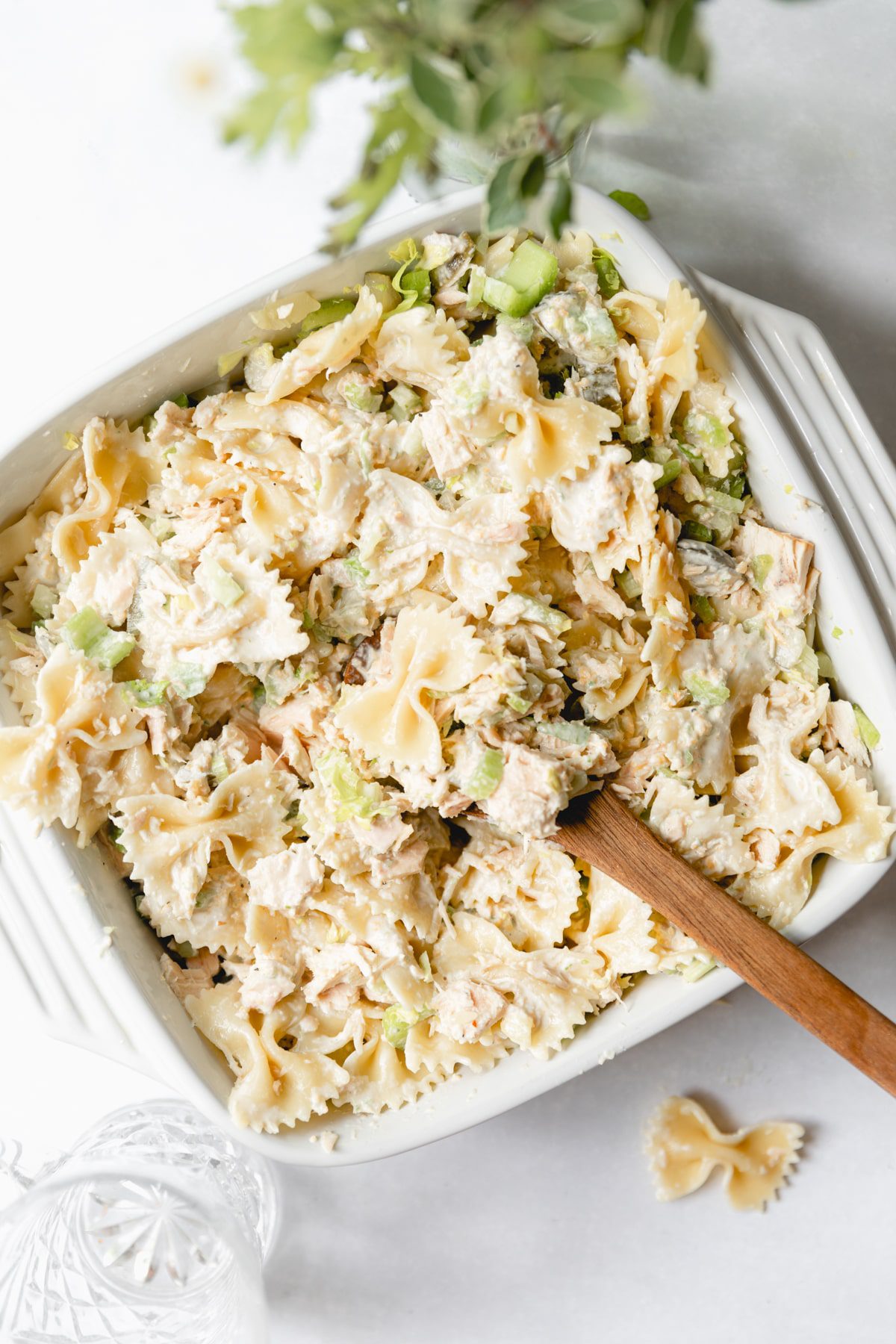 Unique BBQ Side Dishes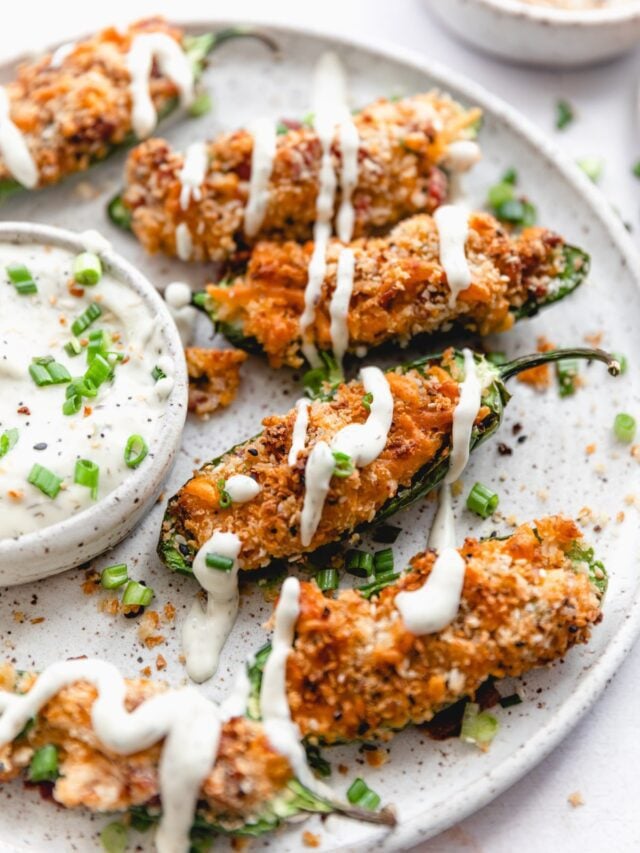 Salsas and Dips
PARTY PRO TIP! Choose side dishes that are MAKE AHEAD friendly! It takes the stress out of completing everything the day of and it frees up time to do more fun things, like sip spicy margaritas or your favorite white wine!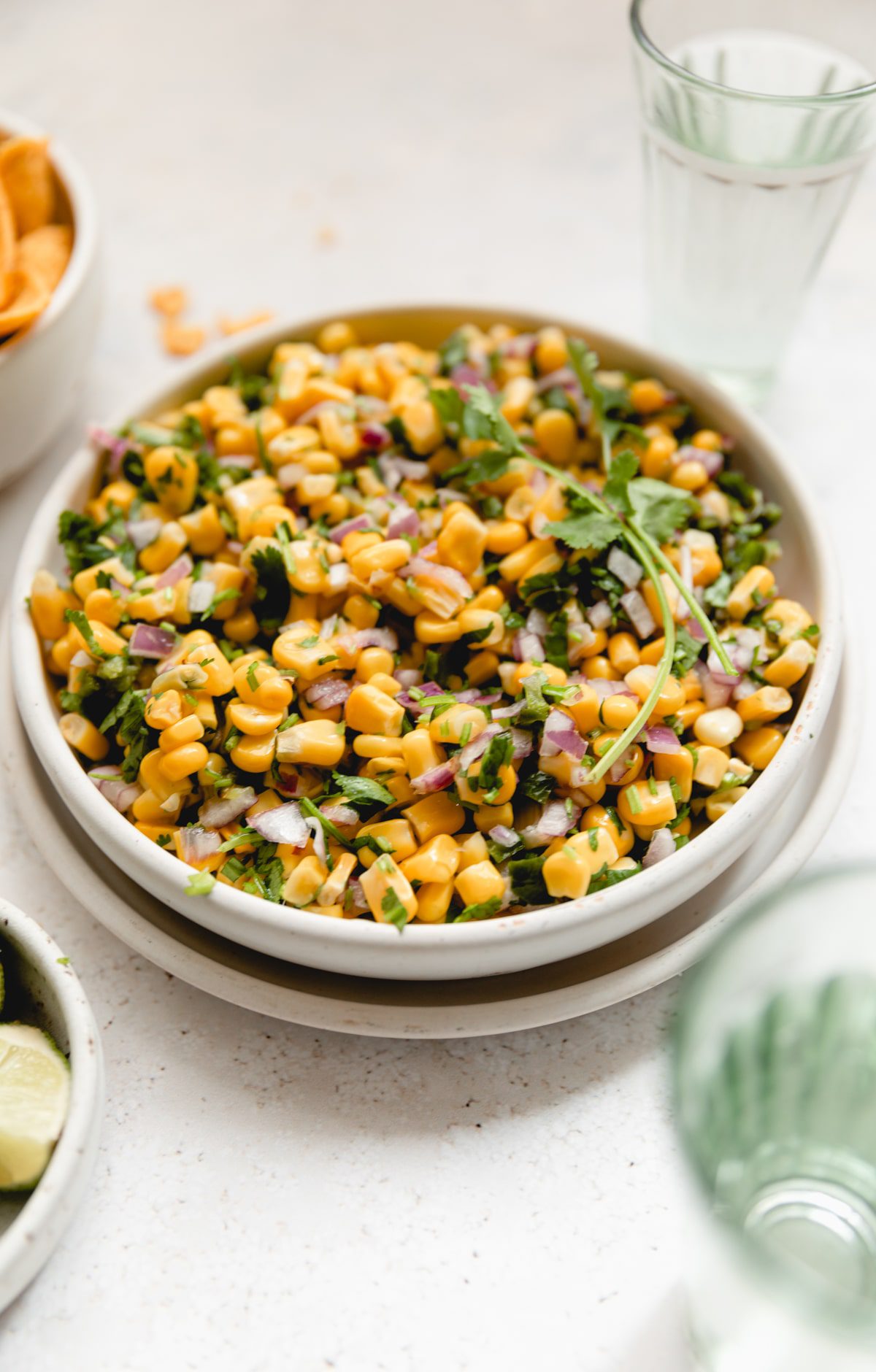 Classic Summer Salad Recipes
Broccoli Salad Sweet cranberries, sunflower seeds, and broccoli make up this classic summertime salad.
Lemon Poppyseed Dressing Salad with fresh berries and a bright and zesty dressing, this is one of those July food ideas that will be a staple throughout the summer!
Prosciutto and Peach Salad talk about classic summer flavors! Peaches are one of my favorite things to slice and serve during the summer and this salad pairs it with fresh mozzarella or burrata for a slight richness in flavor.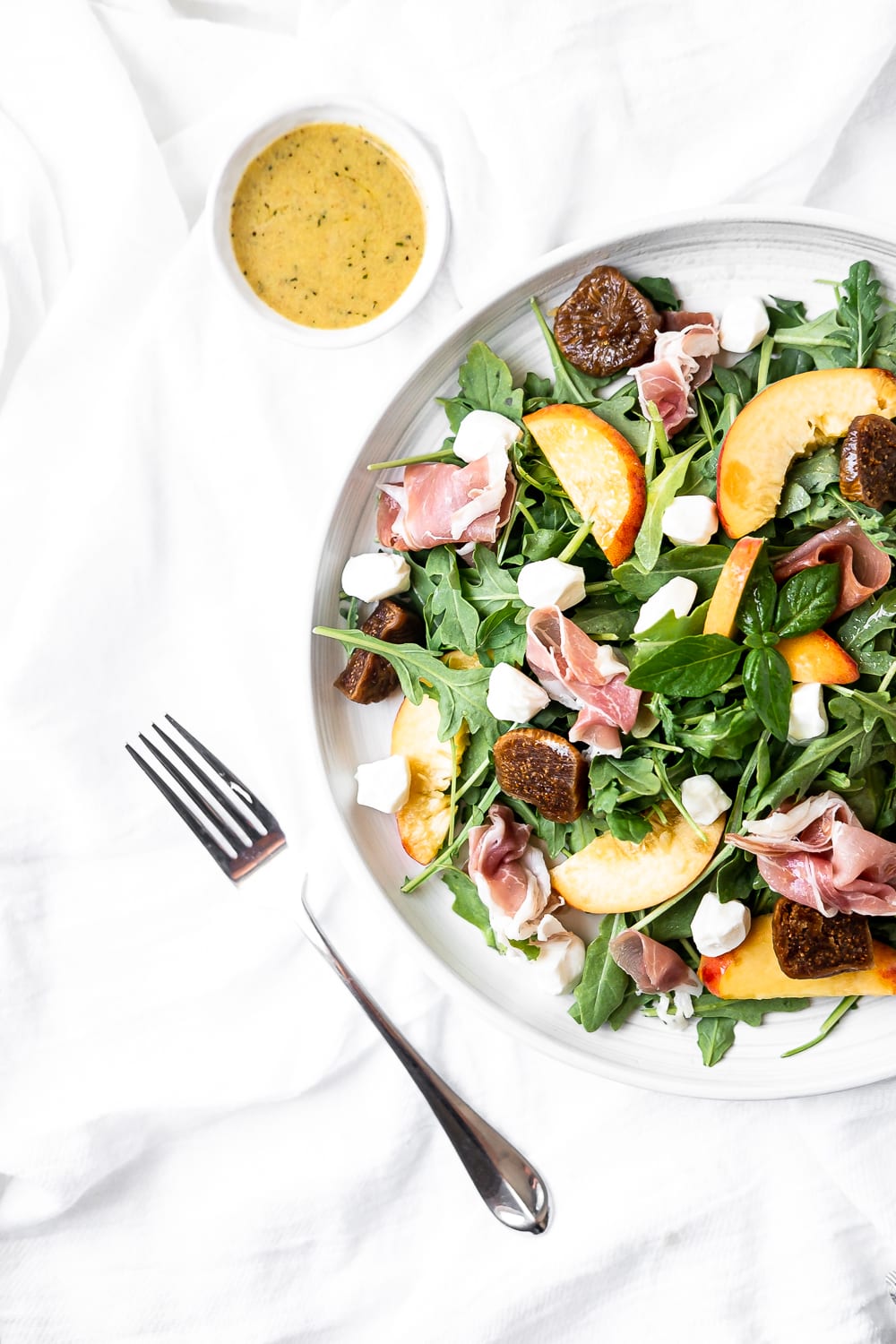 Festive July Desserts
Now on to everyone's favorite: dessert! There are so many ways to serve up a patriotic dessert that my head is spinning. I think every families July 4th recipes are something they hold dear to their hearts. I still remembered this red, white and blue layered jello my mom made for us and I smile.
Classic Festive Desserts
Cherry Pretzel Jello Tart - Is this just a midwest thing? But the combo of strawberries and salty pretzels is one I'll never forget and this twist with cherries is a fun dessert for everyone.
Angel Food Cake Trifle Layers of angel food cake, berries, and pastry cream bring the American flag colors right to your dessert table!
Apple Crisp We just couldn't have a classic American summer without apples! Apple slices and a crumble topping are just the perfect staple for a dessert table.
PRO PARTY TIP: Using small cookie cutters (like these!) you can cut fruit or crust into small star shapes to use for garnishing desserts drinks and more!
Chocolate 4th of July Dessert
White Chocolate Cheesecake Cups - These little single serve cups are bringing the red and white to the party. I love an individual dessert and these would make a great choice if you were wanting to prep ahead of time.
Ice Cream Sandwiches - homemade ice cream sandwiches can be made with cookies as the bread pieces and serve them up with all kinds of ice cream choices. There is something for everyone!
S'mores Brownies - Is it even summer if we aren't serving smores!? Slice and serve up these smores brownies to impress your guests.
Blue Desserts
Red White BLUE Blondies - these dessert bars feature a bright blue blondie, topped with red, white, and blue sprinkles. If you want to bake desserts for the 4th, this is the one you need to make!
Blue Velvet Pudding - A twist on red velvet, this pudding cup is bright blue! Why is blue food so fun?!
Pies For Summer
American Flag Pie Using extra pie crust, make the top of your summer berry pie look like a flag! So simple to do, and beautiful to look at.
Classic Cherry Pie One of my FAVORITE desserts of all time is a tangy cherry pie. I'll use any holiday as an excuse to eat one and Fourth of July is no exception!
Mixed Berry Pie Did you spend a Saturday morning this summer berry picking? Use up the fruits of your labor, literally, with a super delicious mixed berry pie.
4th of July Cocktails
Well, your guests have eaten many courses over the duration of your party and it's time to kick things up a notch. These fun and festive drink options are going to be easy to make in bulk, beautiful to look at, and may or may not be the hit of the party! Lets review some batch cocktails PERFECT for your summer soiree.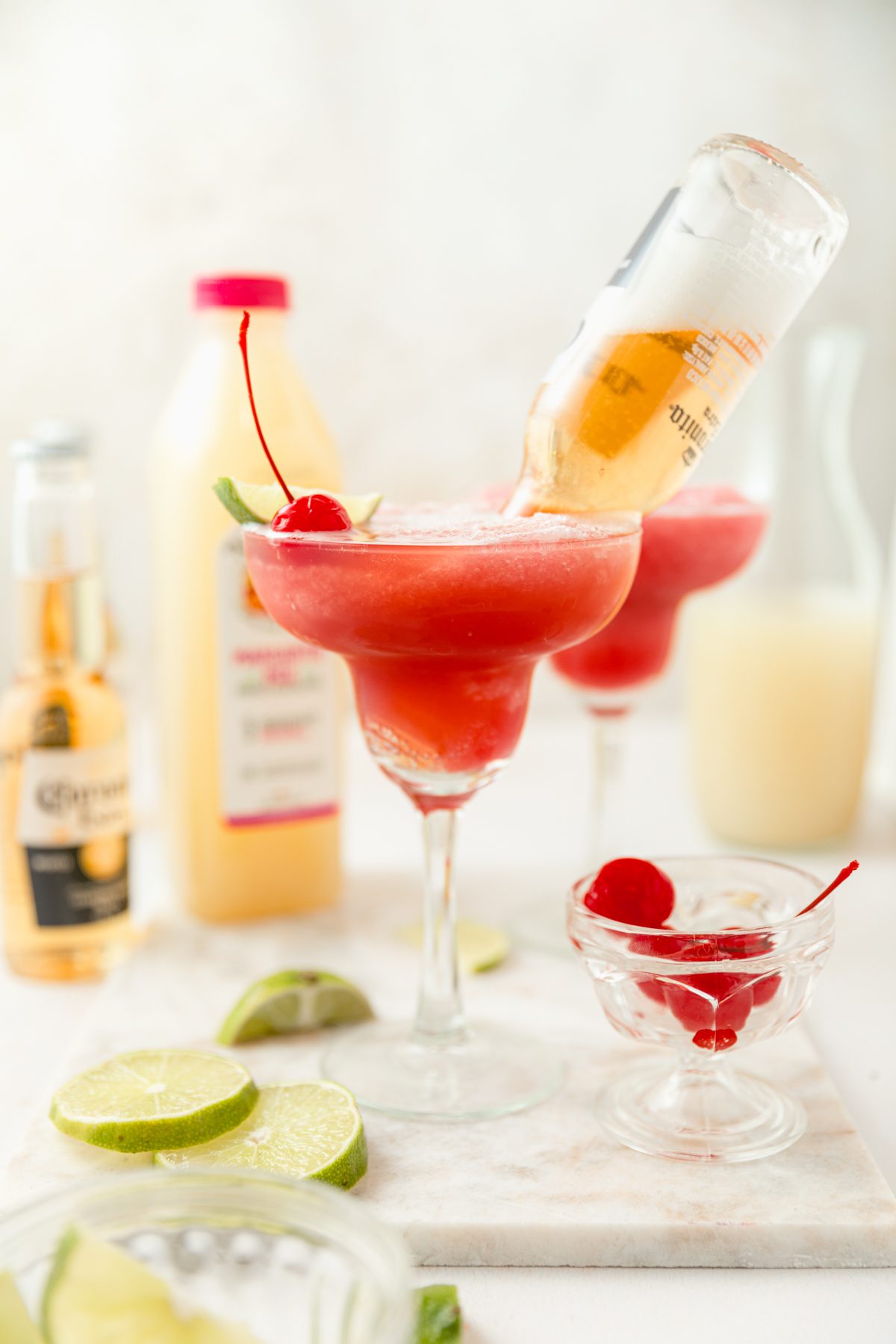 Patriotic Pina Colada - Red, white, blue, and tropical! These Pina coladas are mixed up with blue curaçao and grenadine to give it the traditional American flag colors.
Red, White, and Blue Sangria One of the easiest summer cocktails to make ahead of time and make A LOT of is sangria. This white wine sangria is filled with summer fruits and will keep your guests hydrated and happy.
Cherry Limeade Beer-Rita - A really fun and unique twist to classic margaritas are these bright red cherry limeade beer-ritas.