Hello, I'm Sara and welcome to my kitchen! I've loved cooking for years and my love for cooking & entertaining was probably passed down from my Dad. My cooking necessities are my white kitchen and glass of red wine! I am creating this blog as an archive of recipes passed through my family, friends, and creations from my own kitchen. As a creative person I feel like whipping up a beautiful [easy] meal from scratch is a creative outlet I get to exercise every day.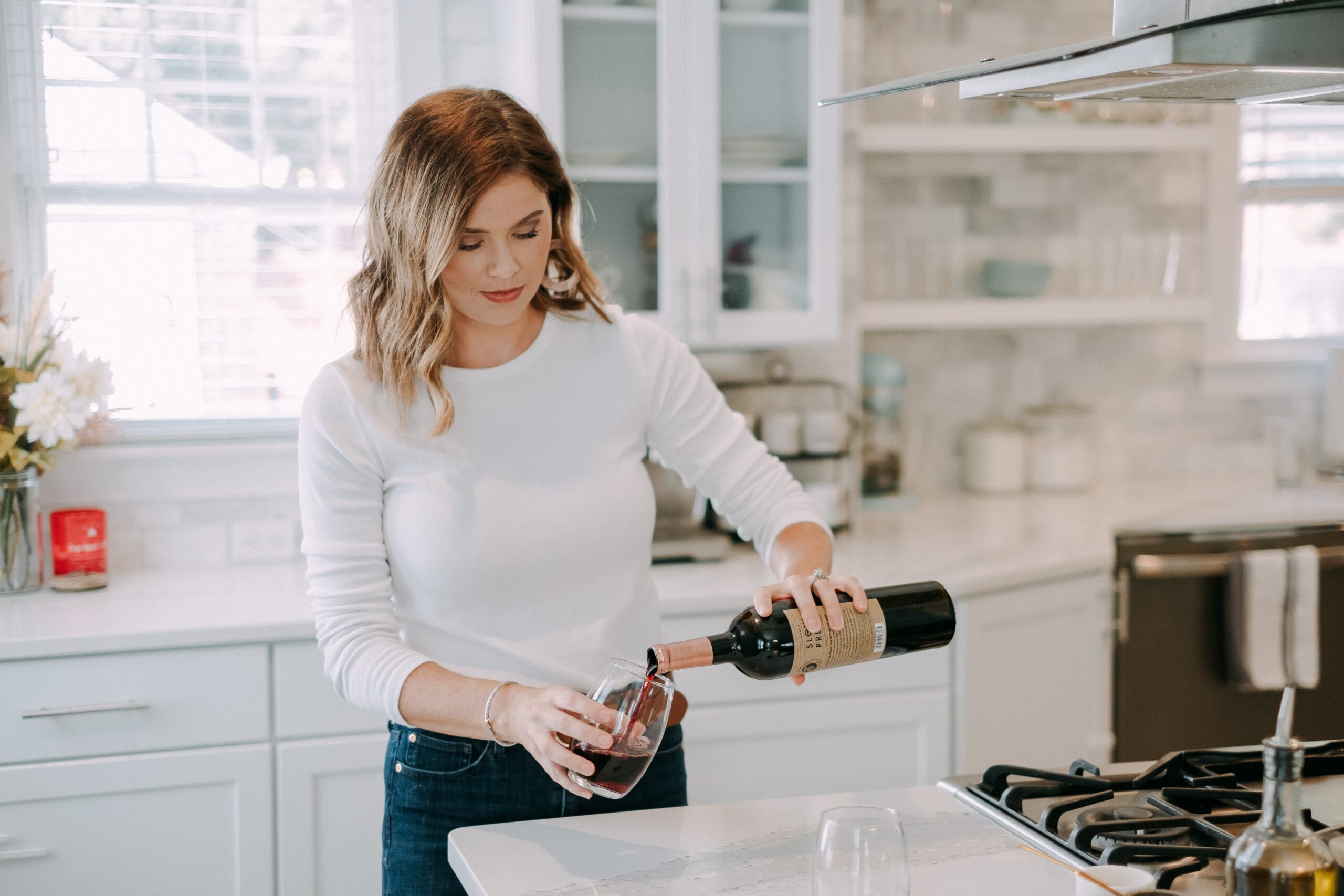 For me, its also about a lifestyle change I made in early 2019. A simple change in eating and cooking habits post baby absolutely changed my life. About 5 months after my daughter was born I was so tired of feeling sluggish and exhausted. I knew I wasn't going to be able to keep up with her when she became mobile! As her mom I knew I needed to love and take care of myself before I could take care of her the best I could. So after losing 25 pounds by cooking lean, green, and clean I have never felt more confident and healthy!
So what does that mean? Lean, clean, and green means loading up your meals with veggies + lean proteins and using whole, real foods. My recipes will mostly include lean proteins and tons of veggies while also incorporating some healthy fats and carbs. They are things you can feel good about feeding yourself and your family.
Now a days my cooking style is still lean and green but we have to have a little indulgence in between. I mean, I live in the midwest. It's the casserole capital of the world, I'm pretty sure! But, from my blog you can definitely expect quick and easy meals perfect for everyone from beginners to experts! So grab your wine and let's get cooking!