If you're planning a Spring party and looking for an adorable theme that's sure to please, look no further than Peter Rabbit! With charming illustrations and beloved characters from the classic children's book by Beatrix Potter, a Peter Rabbit party is perfect for toddlers and young kids alike.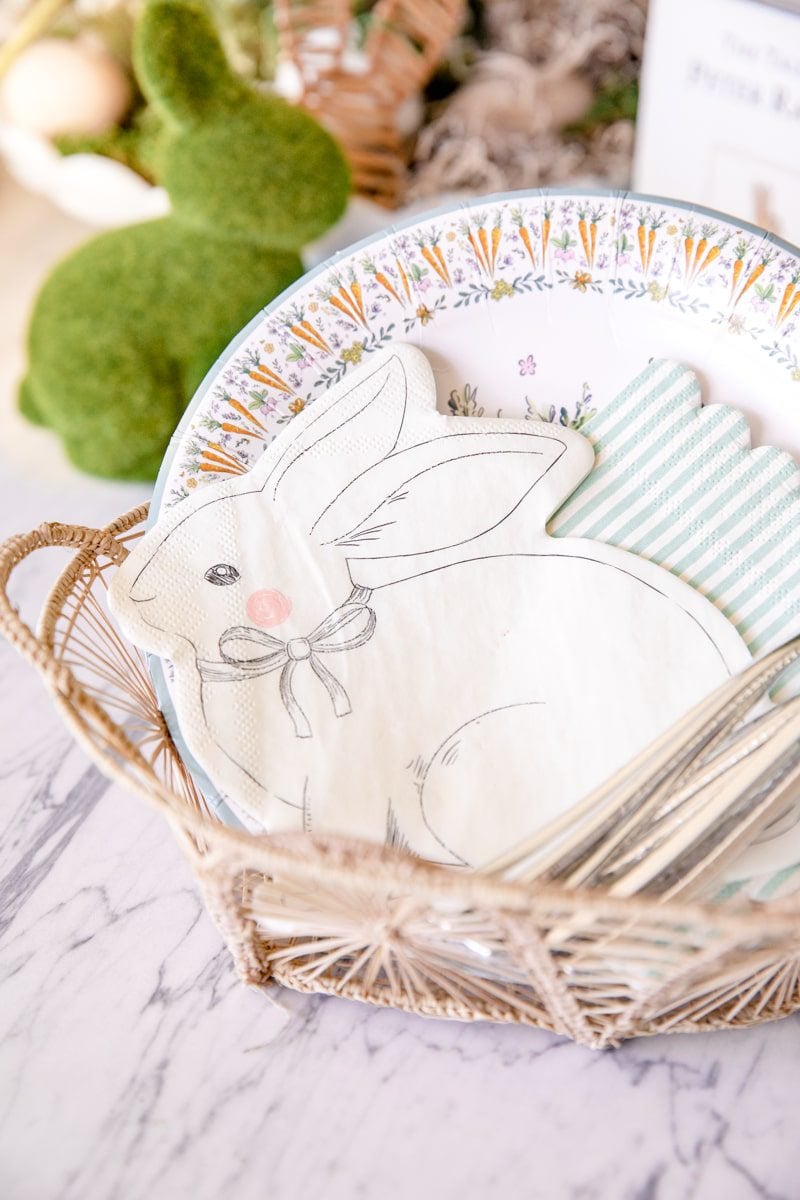 Peter Rabbit Party Ideas
Usually I get my inspiration from Pinterest, books, travel, and really just about anywhere! When I came across some darling vintage Peter Rabbit books I thought it would make a great Mommy and Me brunch idea.
I started pulling color inspo from the book covers and even found some adorable Peter Rabbit party plates and napkins at Homegoods! And the rabbit party ideas started flowing.
Using Spring/Easter decor it was really easy to piece together a seasonal tablescape for this party.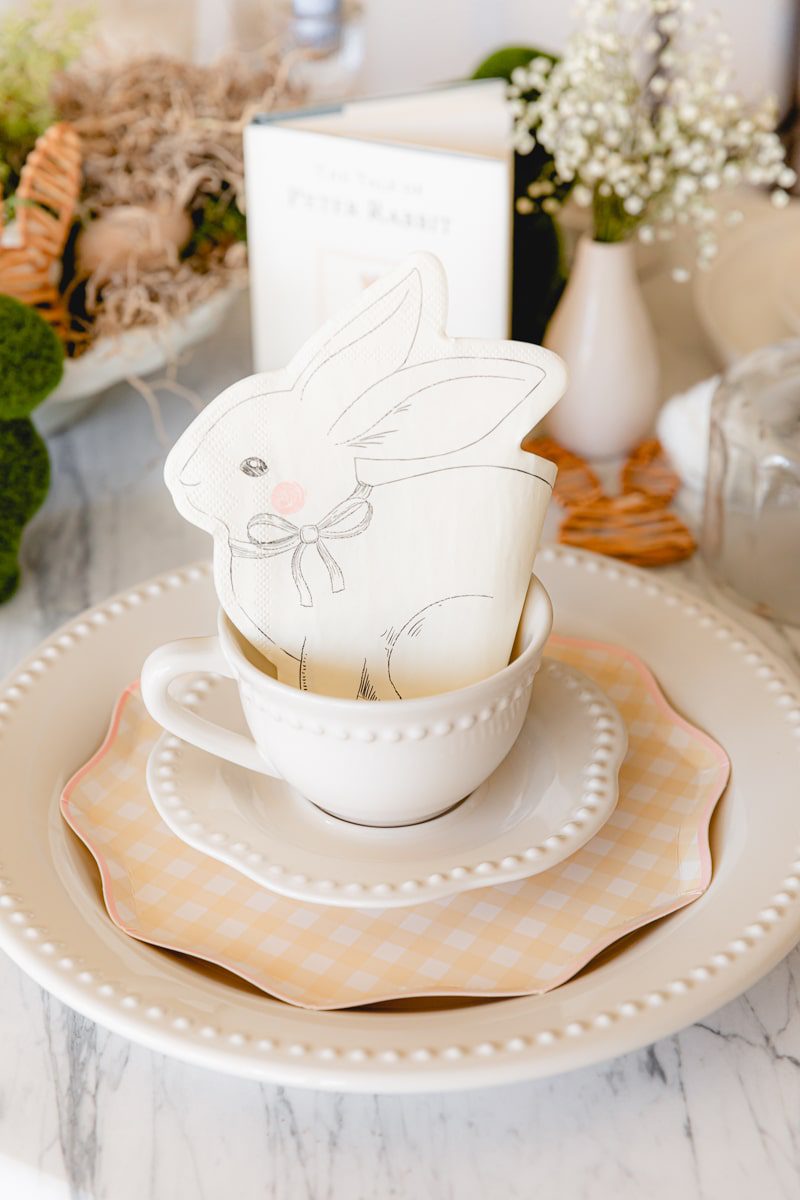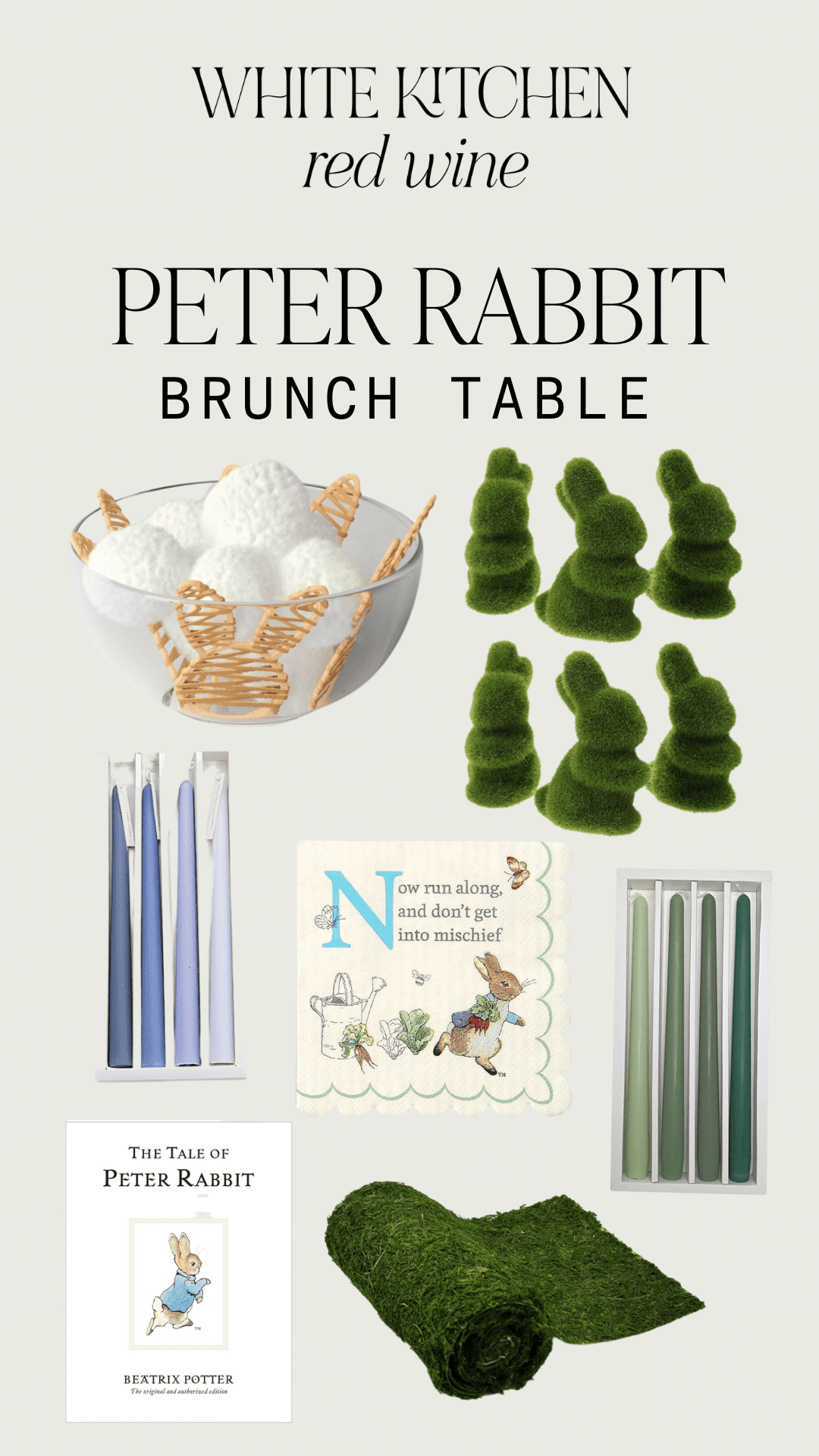 Peter Rabbit Party Supplies
Some more extras that I'd grab to complete your spring table for a Peter Rabbit Party include...
Peter Rabbit Party Favors
Your party guests will be super impressed if you incorporate some thoughtful little takeaways as party favors. Here are some great ideas for spring party favors that I love...
Little party bags filled with Easter candy or Spring themed gummies are always a crowd pleaser!
I also think the idea of gifting each gift their very own Beatrix Potter Peter Rabbit book would be so fitting and you can find those easily on Amazon or even at an antique store!
Little stuffed bunnies to "adopt" and take home would make any kiddo smile for a Peter Rabbit birthday party.
Mommy and Me Brunch Menu
Of course I had to have an equally delicious menu to go along with our perfectly planned Easter brunch! Tons of spring produce and bright flavors were the inspiration for my menu.
If you want the full menu with recipe cards and grocery list for the perfect Peter Rabbit Party, click here to download it! 
Appetizer - Tulip Toast
Main Course - Zesty Lemon Caper Tray Bake Salmon and Asparagus
Side Dish - Mascarpone and Carrot Risotto
Dessert - Cadbury Egg Cookie Bars
Drink - Chamomile Spiked Sweet Tea
The salmon dish is perfect to make for a group because its all made right on the sheet pan! Simple and delicious, seasoned with dill and lemon.
To wrap it up, adding mini Cadbury Eggs to your favorite chocolate chip cookie recipe is a great way to make it festive!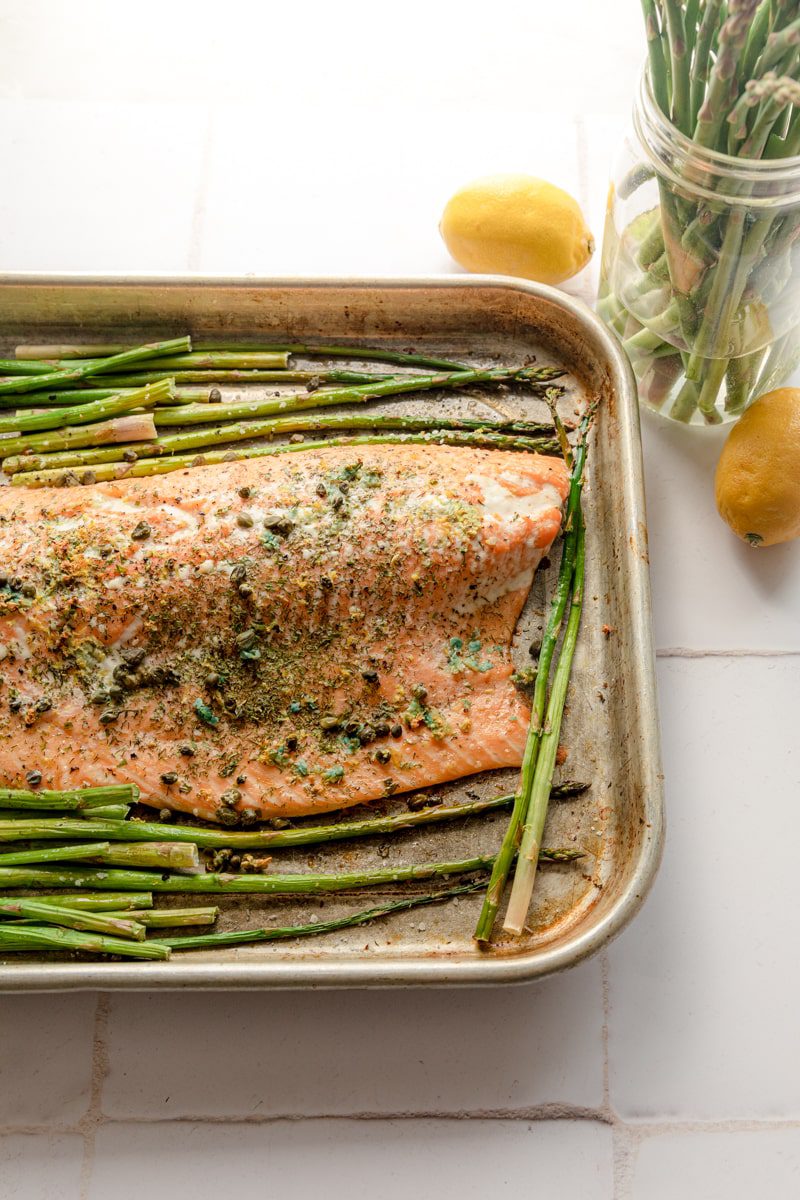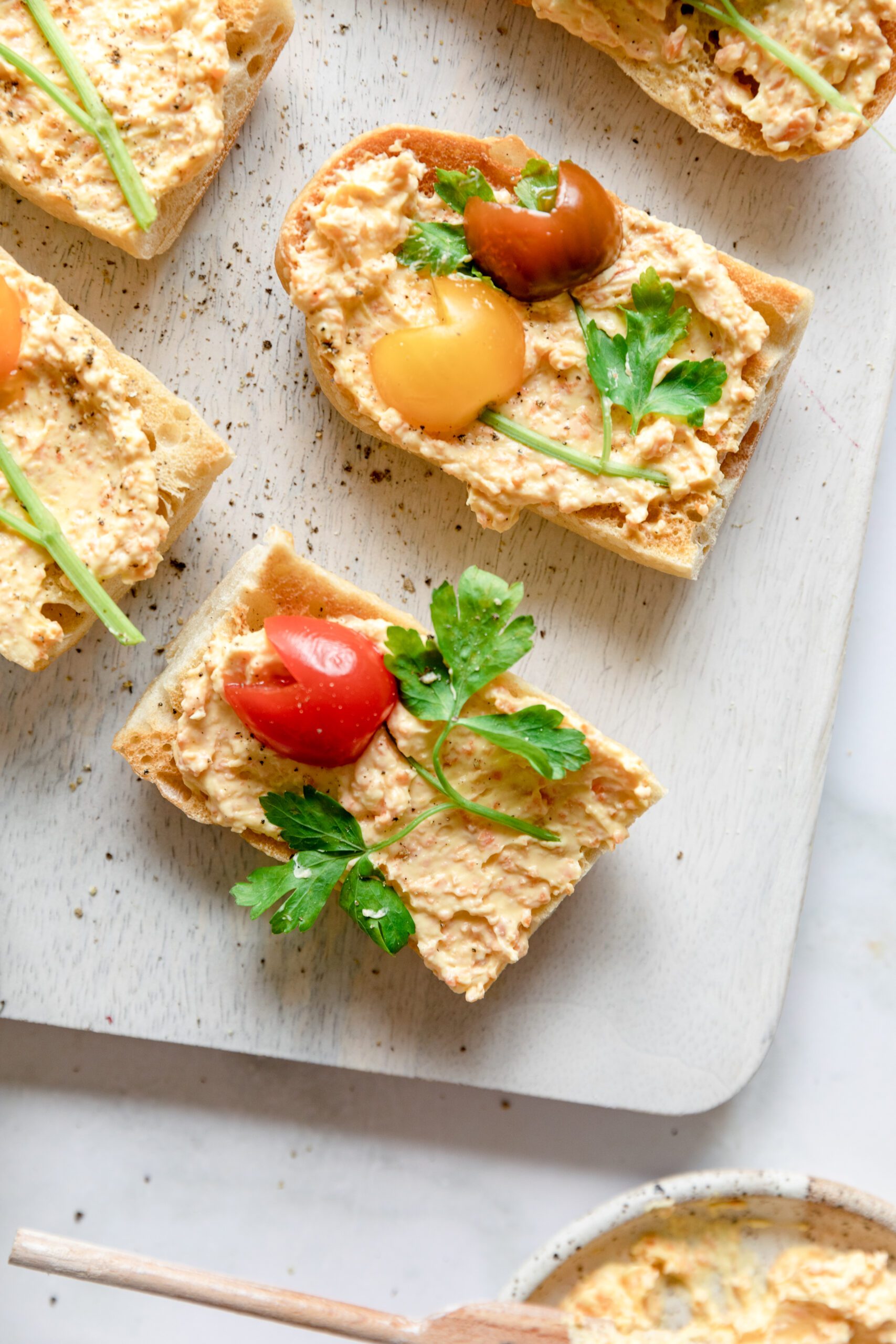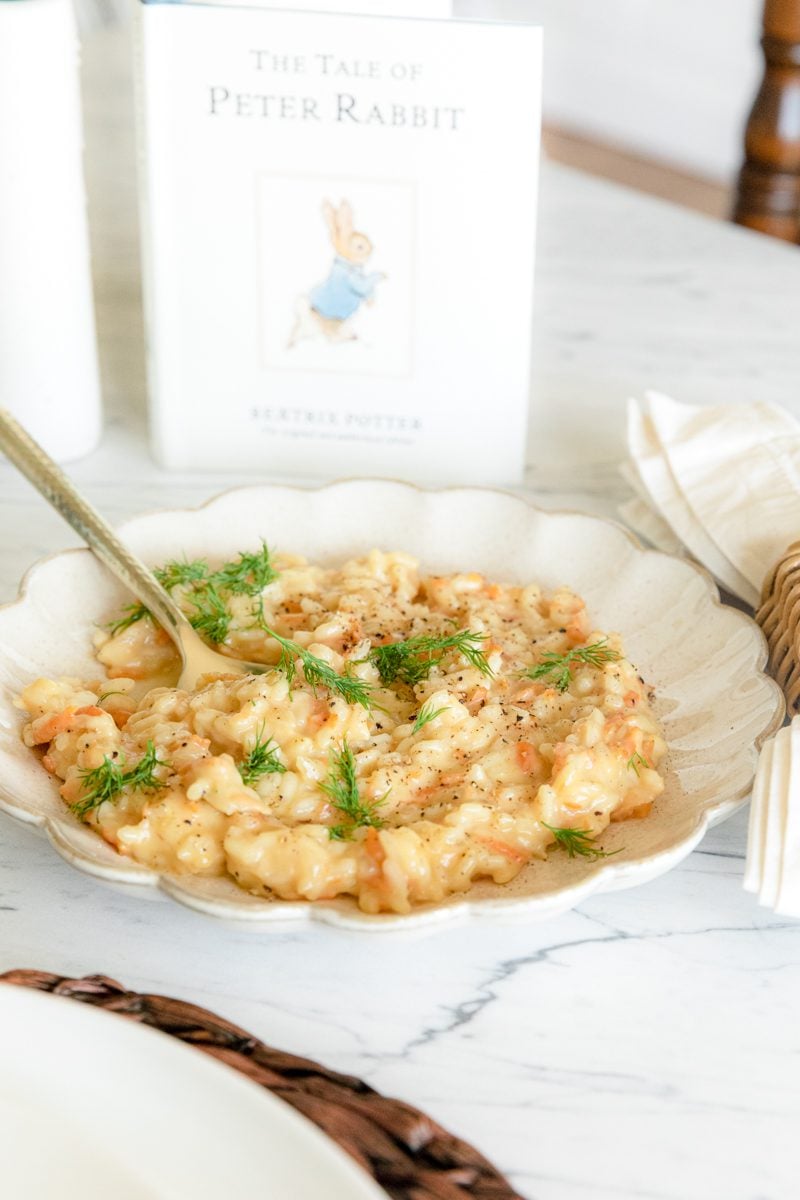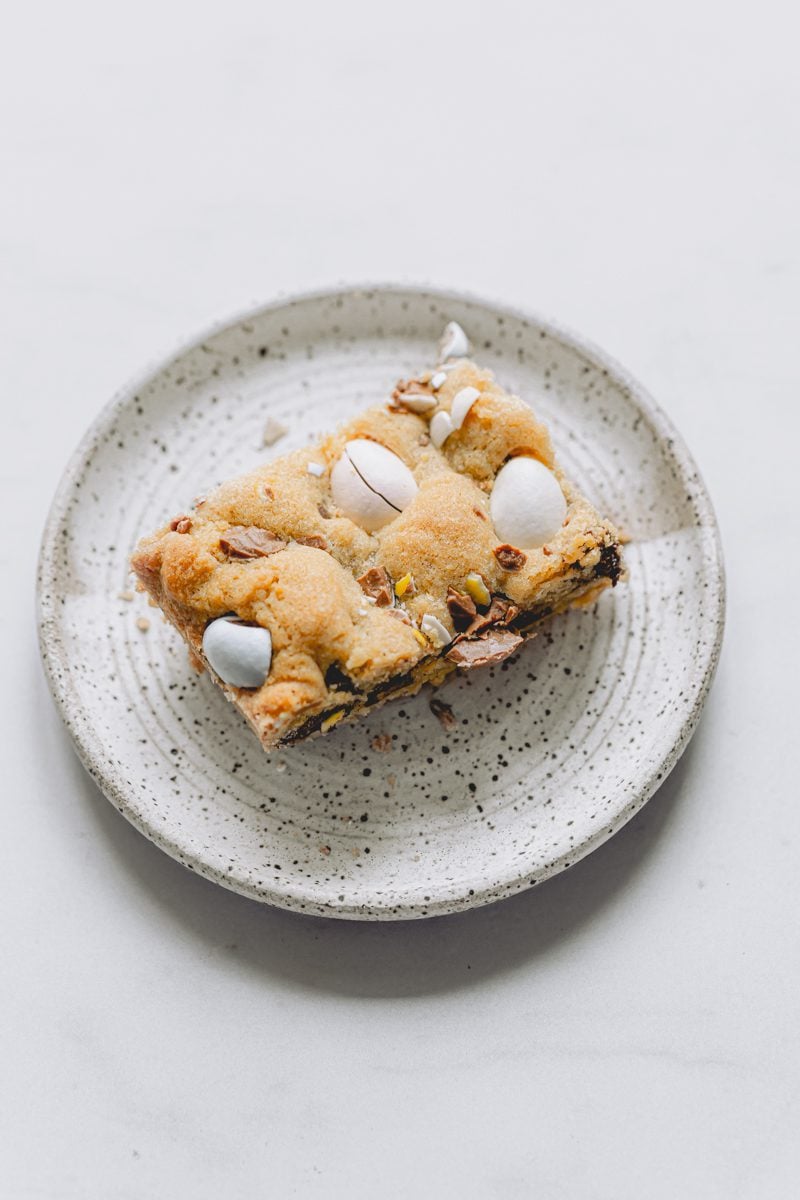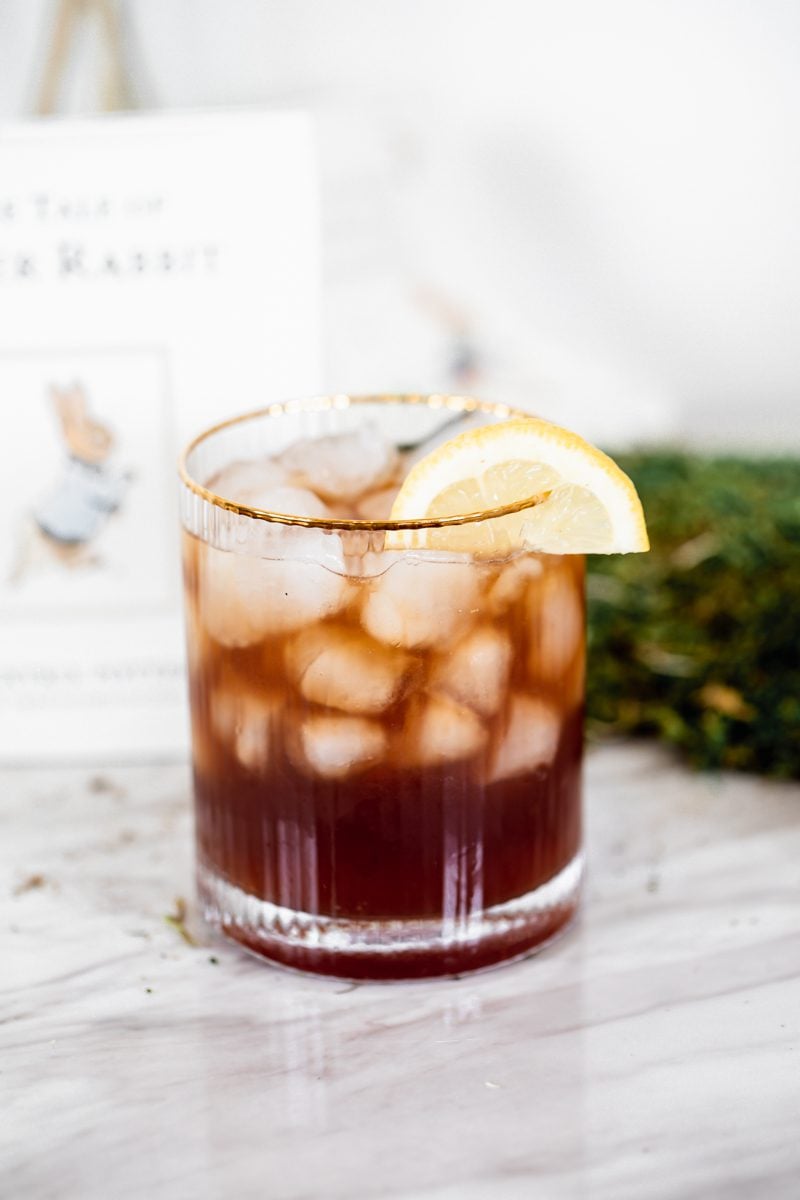 More Brunch Recipes
Brunch is one of the most delightful meals of the day – it's a time to relax, catch up with friends and family, and indulge in delicious food. And what could be better than adding more recipes to your brunch repertoire?
Whether you're looking for sweet or savory dishes, we've got you covered with some mouth-watering ideas that are sure to impress your guests. So grab a mimosa (or two) and get ready to elevate your brunch game with these scrumptious recipes!
Herbed Pomegranate and Goat Cheese Dip is a bright and colorful way to serve up a delicious whipped goat cheese!
If you are looking for something more hearty, try out the Sausage and Pepper Savoury French Toast. This is a go-to for any brunch or baby shower!
Lastly, don't forget the bubbly! Try serving this refreshing Lemon Ginger cocktail that works for holiday parties all the way to Easter brunch parties.

So if you loved this party theme and give it a try yourself, tag me on Instagram or share it on Pinterest! Can't wait to see all of the magical Peter Rabbit parties come to life!