A chic soiree just for my ladies! This Ruby Red themed dinner party would be fabulous for a birthday theme, Valentine's Day, or even a bachelorette party.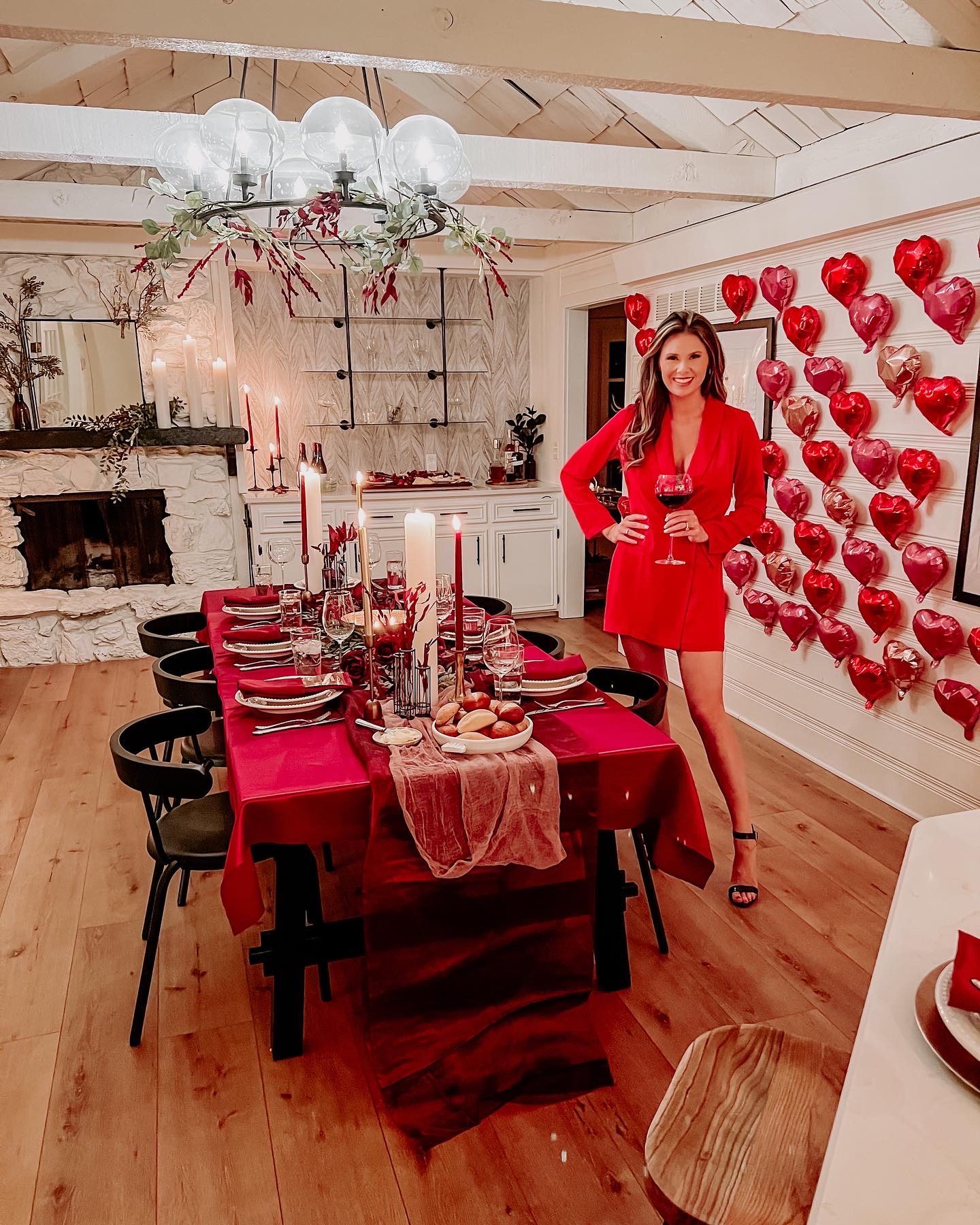 How To Throw A Red Themed Party
February lent itself well to leaning into this "red" theme and I took inspiration from that color and put it into every aspect of the party. I knew I wanted to host some fabulous ladies for a dinner and I wanted to go all out.
Red was a super easy choice of color for an evening dinner party because it was great for the tables cape colors, there were tons of options of red colored foods, and of course...red wine!
When I plan a party I always start with this formula...
Theme
Menu
Decor
Then finally find a "wow" factor you can incorporate into the party!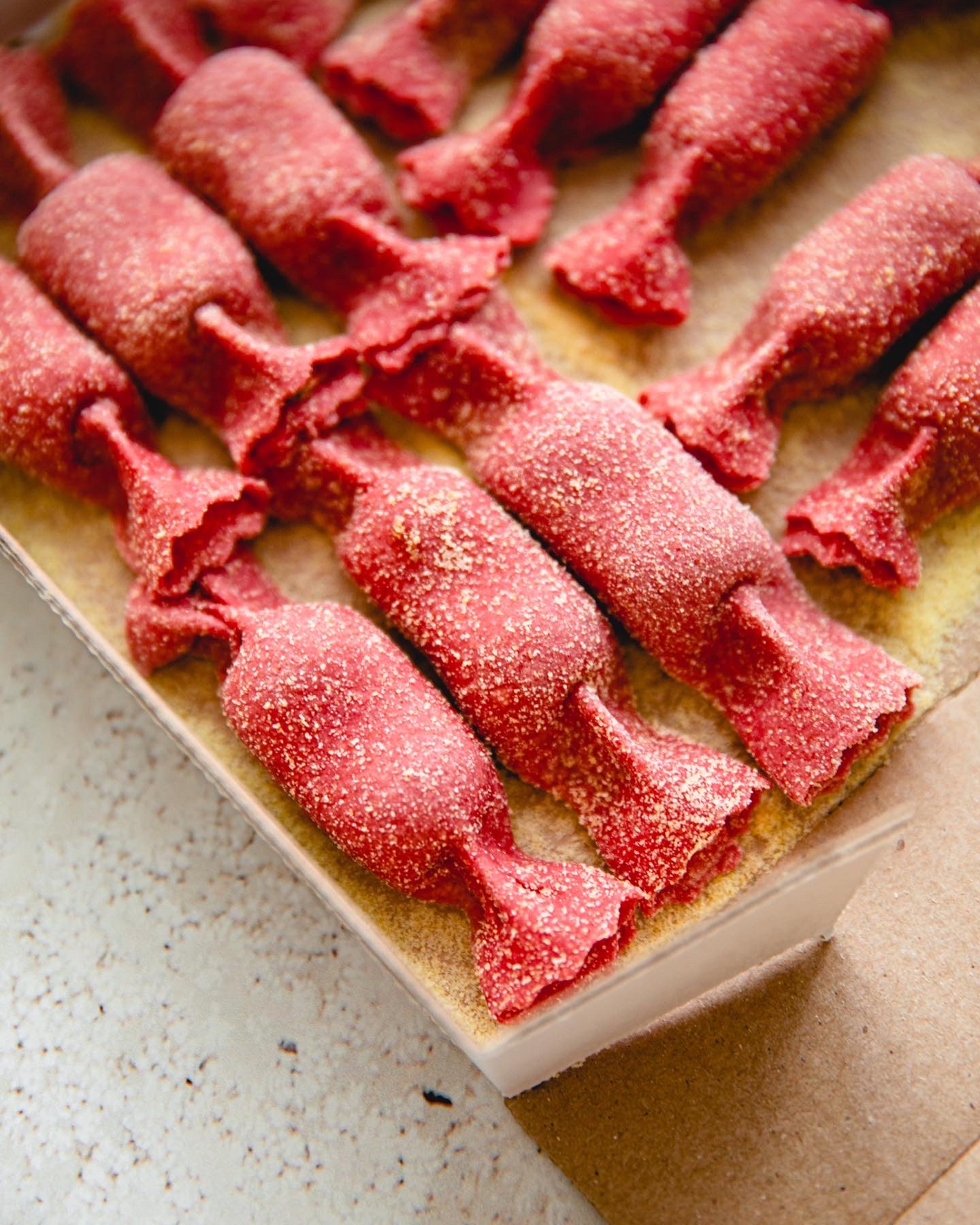 Dinner Party Menu
For this incredible dinner party I incorporated some home cooked elements with some store bought elements. This is key when hosting!
Don't try and do it all yourself or you won't actually enjoy the party at all.
Here was my menu rundown:
I started with some appetizers and a welcome drink already set out when guests arrived. A cheeseboard with red accents of course! The cheese was sourced from a local creamery: Elderslie Farms & WOW was it good.
I reinforced the red dinner party theme in every course by finding a red ingredient or garnish and it was really special!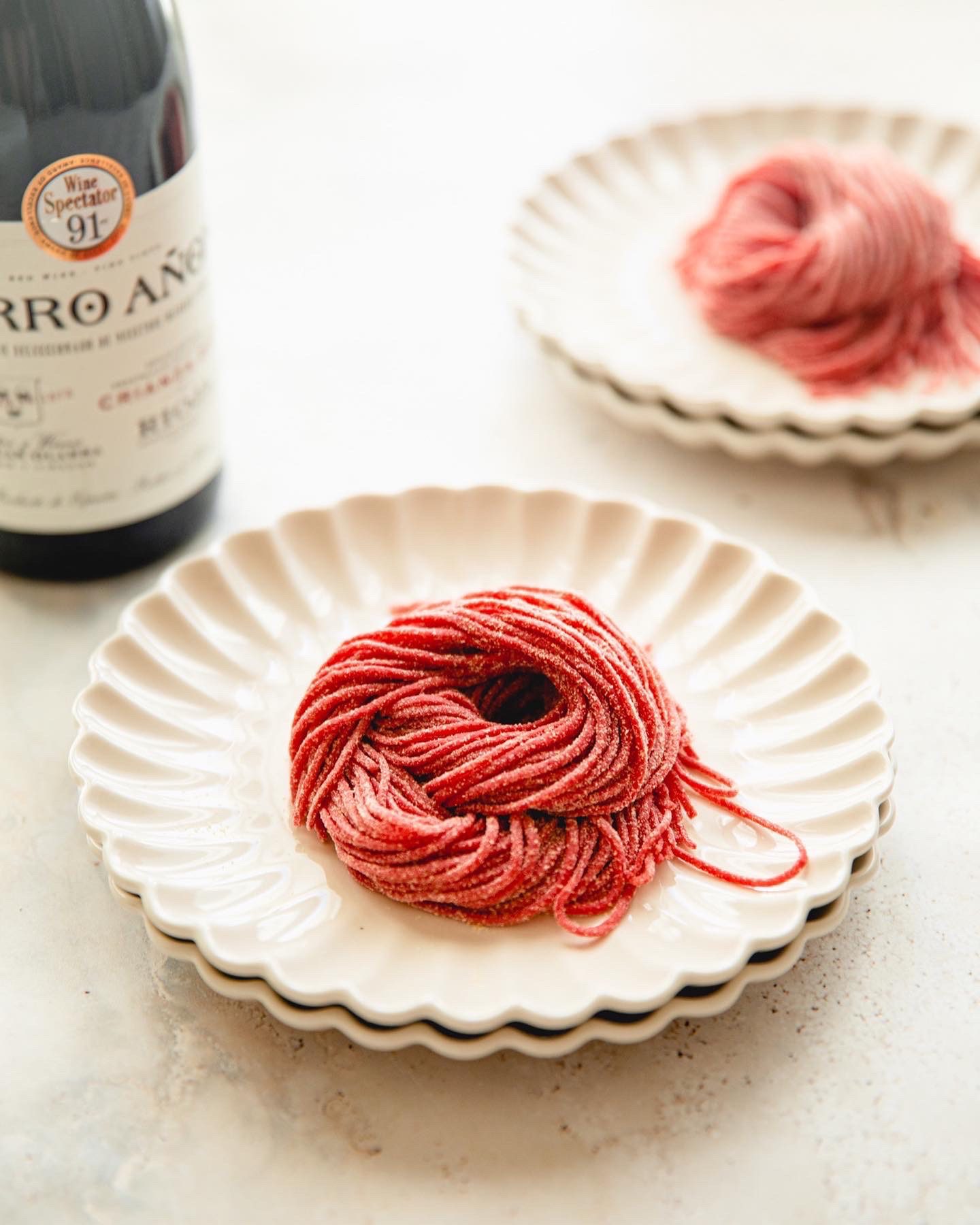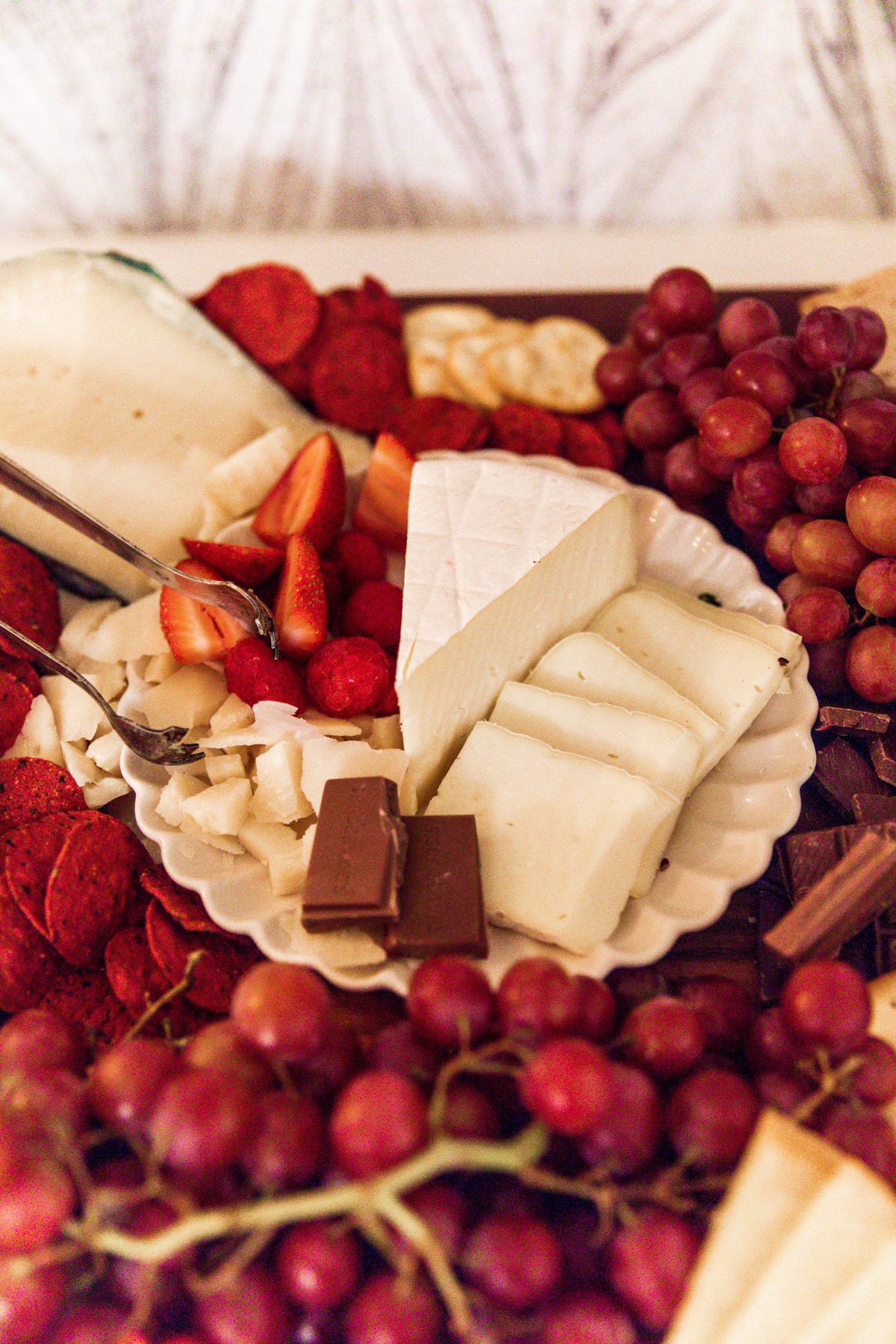 Red Party Decor Ideas
Like I mentioned before, it was around Valentines Day when I hosted this party so it was so easy to incorporate some red elements in the decor.
I opted for a red satin table cloth and bought red taper candles for my candle holders. Both from Hobby Lobby!
I ordered these red mini heart balloons from Amazon and taped them one by one on my wall. It was time consuming but I totally loved the outcome. A great backdrop for any party.
I enhanced the ambiance by keeping the lighting low, lighting candles, and also red roses! I accented the table with some fresh florals that were really the perfect touch to the tablescape.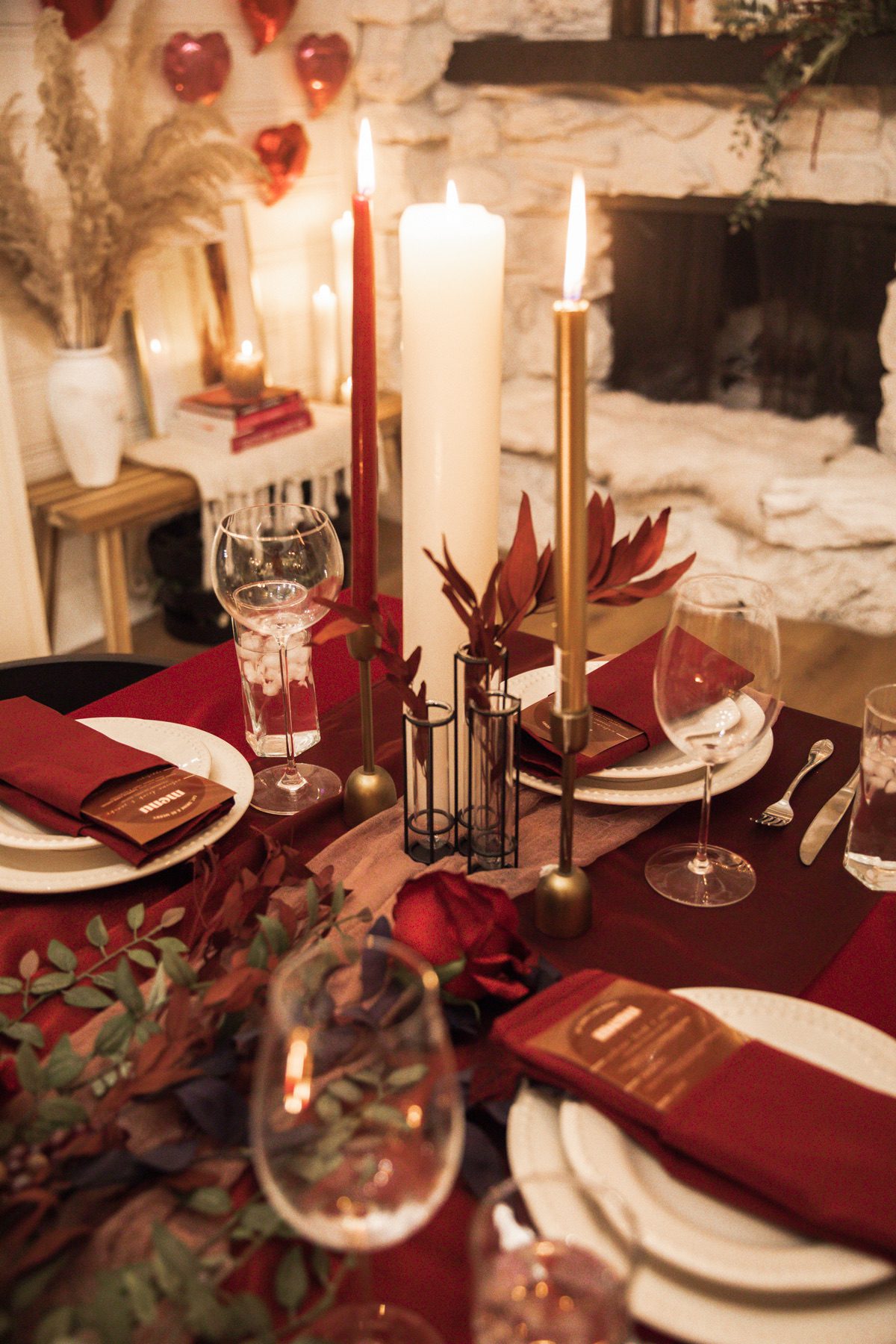 More Red Recipes For A Dinner Party
Did you LOVE this theme? Try it out for yourself and include some of these stunning "red" dishes. & Don't forget the red wine!