If I do not have a glass of red wine in my hand, I can almost promise you that I'm drinking a spicy skinny margarita. Its refreshing, its icy, its salty yet tart and it just feels like SUMMER!
Which I could use a little bit of right now! My version of a skinny margarita includes a secret step that really makes it BOMB! So keep on reading to get to the best skinny spicy margarita recipe. It's the only one you'll ever need. Trust me!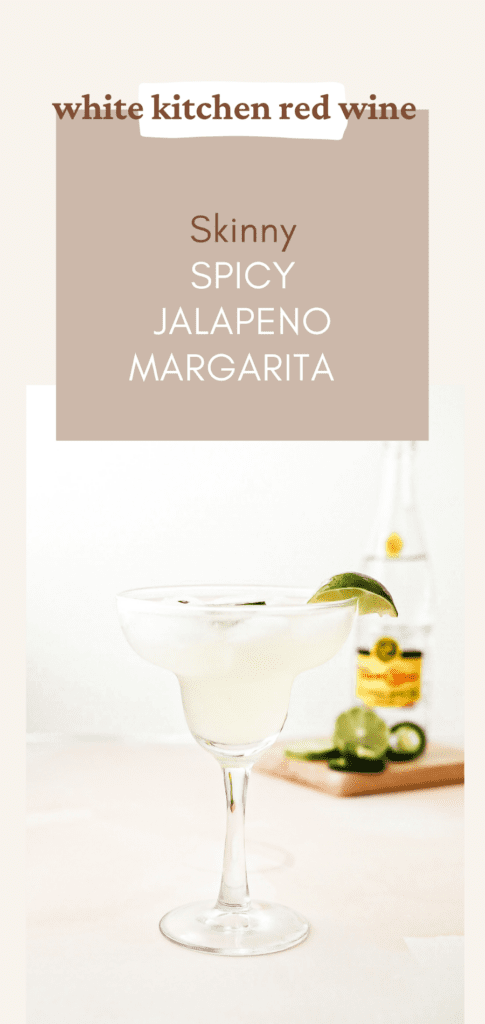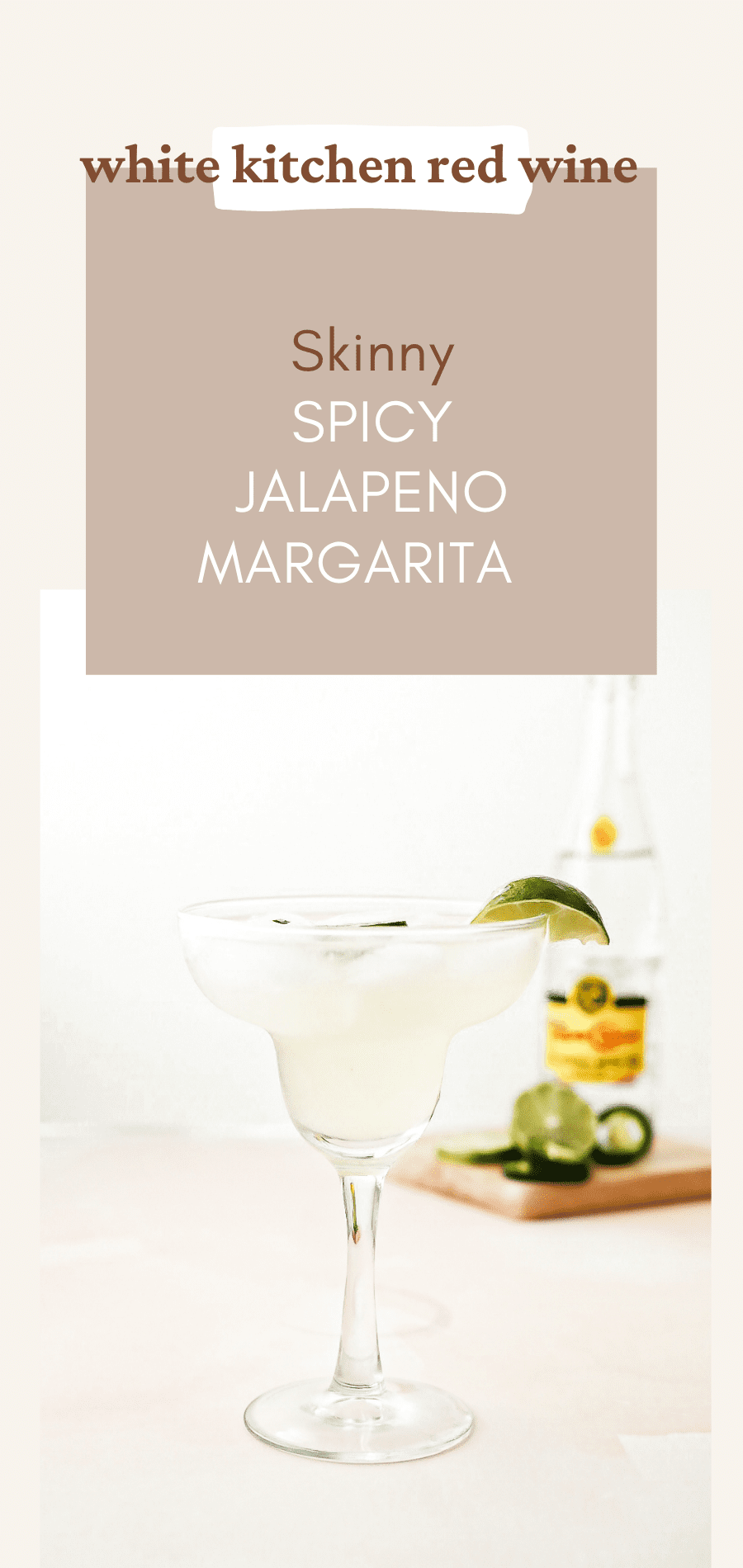 So why make a SKINNY margarita?
To me, the leading contriubting factor to my hangovers are SUGAR. If I have drinks loaded with sugar its no doubt that I'm feeling like a truck hit me the next day. Even if I just have one.
Sugar really affects me. Margaritas were the worst culprit. You can have a few too many while downing Sheet Tray Nachos or Skinny Fiesta Dip on the patio with friends. So I knew I needed a fresh spicy skinny margarita without too much sugar. This spicy & tart margarita recipe is the ticket!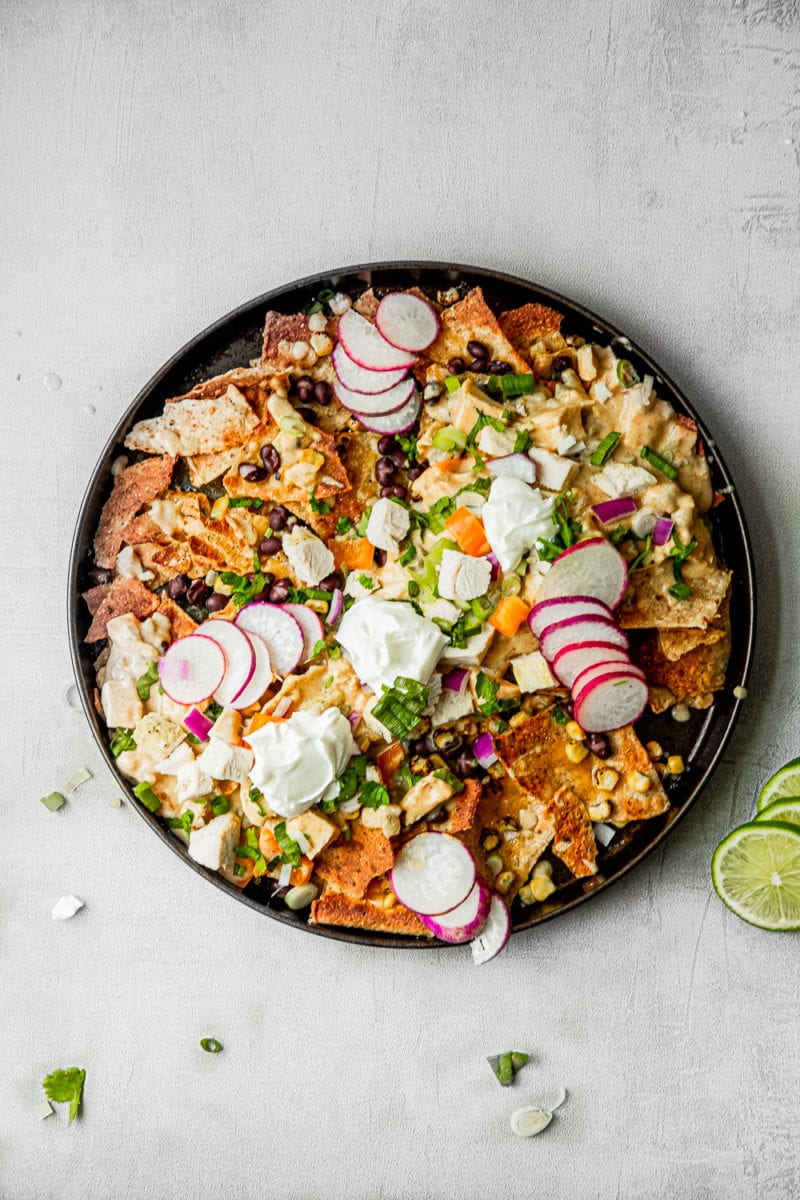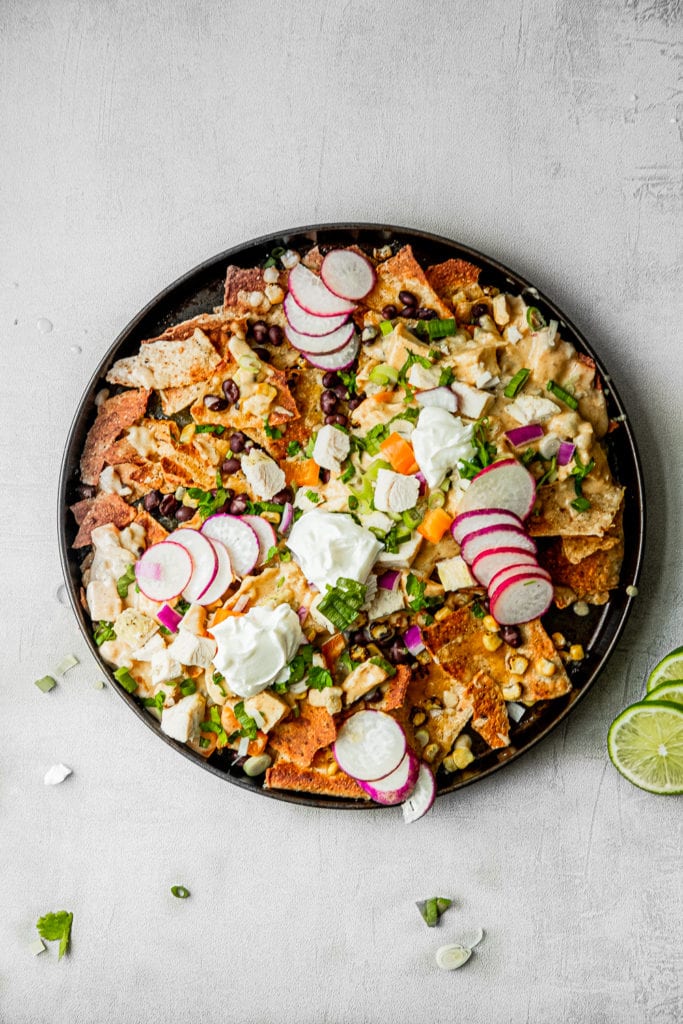 What do I need for a spicy skinny margarita?
First, my version of spicy "skinny margarita" means no processed sugar and NO pre made mix.
Let's keep this light and fresh shall we? So I like to use a blue agave nectar. It's smooth and VERY sweet so it doesn't require a lot.
Also fun fact, agave sugars are fermented to make tequila. So it just makes sense! Lime juice, fresh! GOOD tequila, it doesn't need to be the best, but not the bottom shelf. My absolute favorite is Milagro.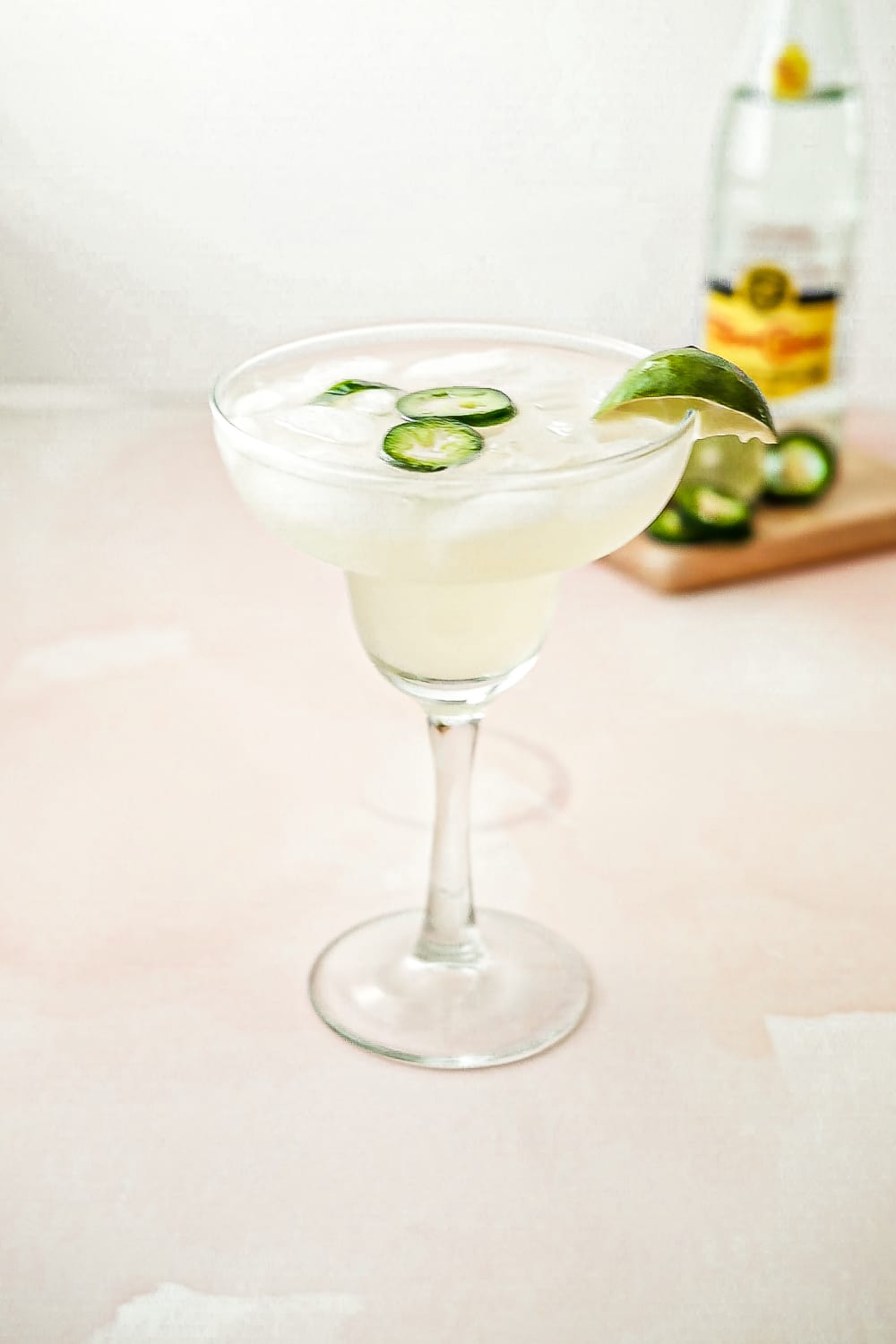 Spicy Skinny Margarita Ingredients
1 oz Milagro Tequila
2 oz fresh squeezed lime juice
ice
salt
agave nectar
jalapeño
sparkling water (optional)
How to mix the perfect spicy margarita
first fill a mason jar halfway with crushed ice and then 1 part tequila, 2 parts lime juice, 1 teaspoon agave, 3 jalapeño slices, a pinch of salt IN the margarita! (This is my secret) and shake for 30 seconds
Pour over fresh ice & top with sparkling water. Enjoy!
📖 Recipe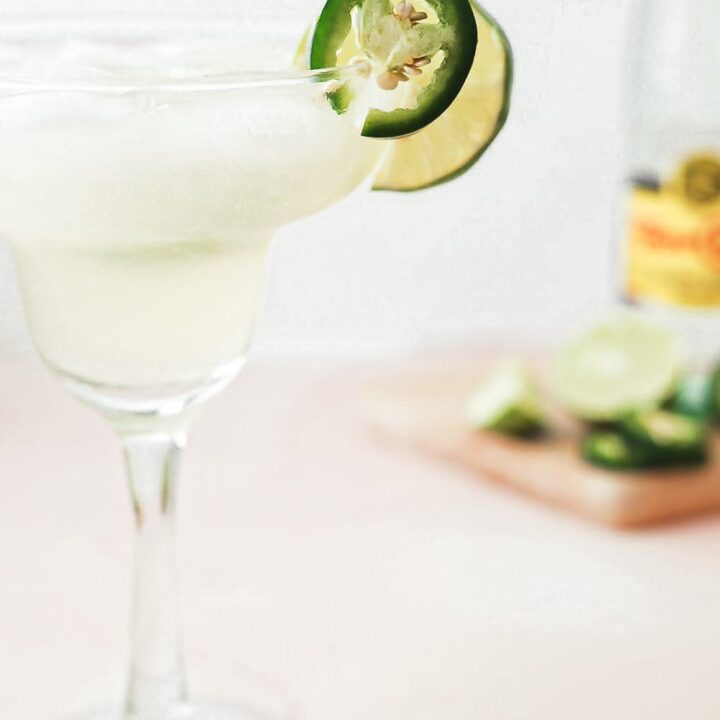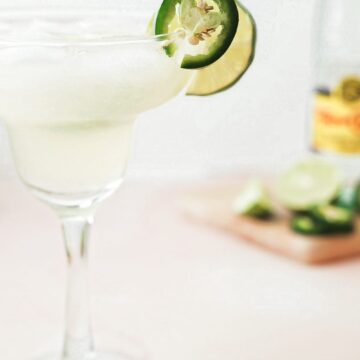 Spicy Skinny Margarita
a salted skinny margarita that is FRESH, and light.
Print
Pin
Rate
Ingredients
1

oz

silver tequila

2

oz

fresh squeezed lime juice

1

teaspoon

blue agave nectar

Pinch

sea salt

2

oz

sparkling water

⅓

jalapeno, sliced
Instructions
In a shaker combine some crushed ice with the tequila, lime juice, agave, jalapeno slices and salt.

Shake vigorously for 30 seconds

Pour into a margarita glass with fresh ice and top with sparkling water