These healthy sweet snacks will help satisfy any sweet tooth. Easy to make, easier to enjoy! Sweet snacks are always in my pantry and these healthy ones are some go-tos.
From chocolate, fruit, peanut butter, and everything in between I've got all the recipes for you to create a spread of delicious yet nutritious snacks.
That sweet tooth can sneak up really quickly so by having a few healthy options to reach for really can make the difference.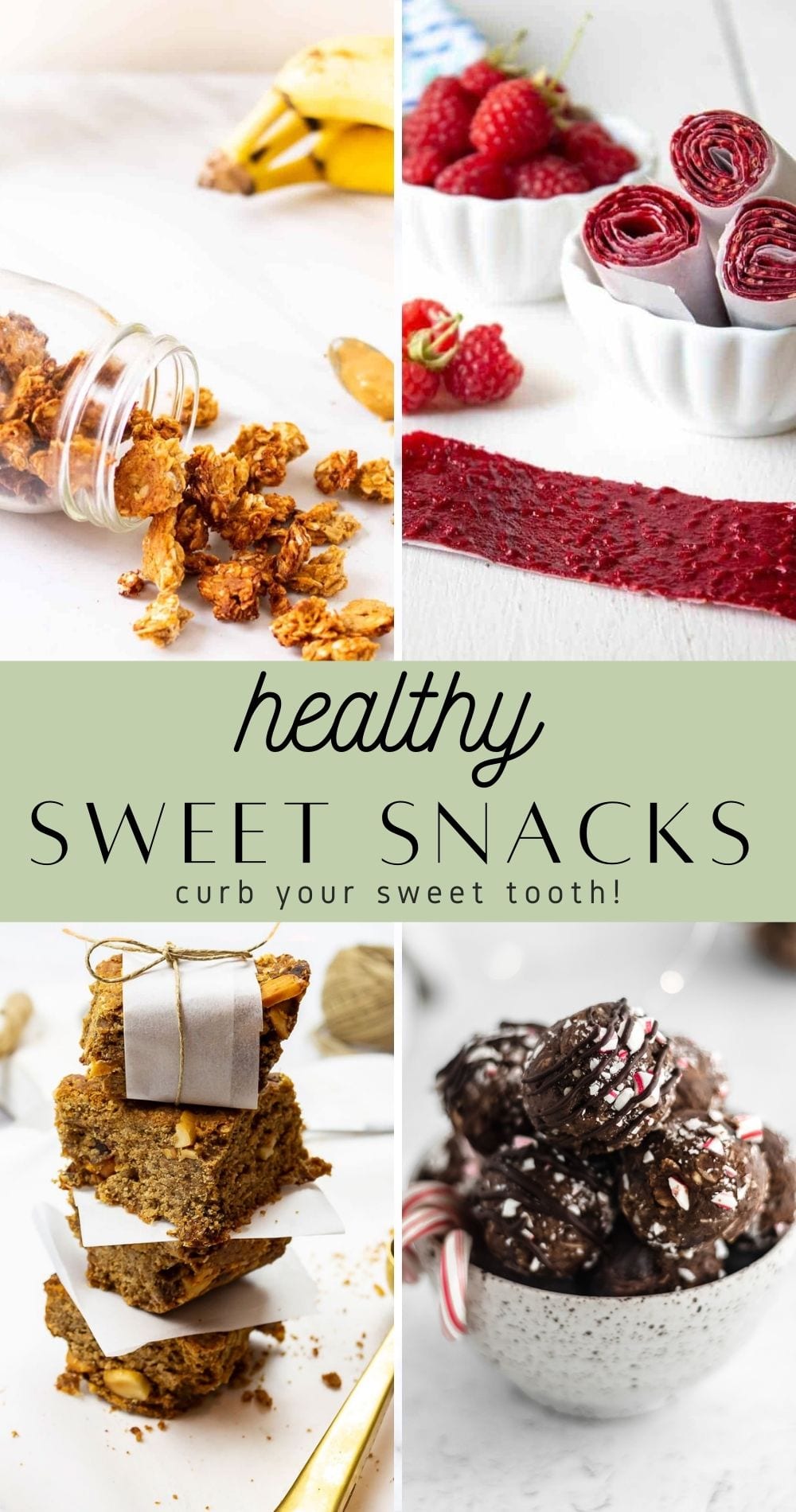 Healthy Chocolate Treats
Chocolate is part of any balanced diet! In small doses it can actually be healthy for you with the right types. Try out these different recipes for a healthy twist on these chocolatey sweet snacks.
Healthy Desserts Using Fruit
Fruit on it's own is an amazing sweet treat. Stack it with other yummy ingredients and you've got yourself something special!
Healthy Peanut Butter Snacks
Peanut butter is one of my vices! I could (and do) eat it by the spoonful. A great source of protein and even better when mixed with something a little sweet!
Unique Healthy Snacks
Looking for something out of the box when it comes to your afternoon snack? These will be crowd pleasing treats for kids and adults!
Nutritious Baked Goods
Hearty, warming, and oh so nutritious! These baked goods are sweet and healthy. The pistachio muffins look like they would be great to stock the freezer with!