With the biggest game day of the year upon us, it's time to break out the chips and dip. How about my picks for the 4 Best Trader Joe's dips with CLEAN INGREDIENTS!
These are constant go-to's and I love that I don't have to worry about what is in them! They have ingredients that I recognize and I've even paired them each with a healthy "chip" to dip in them!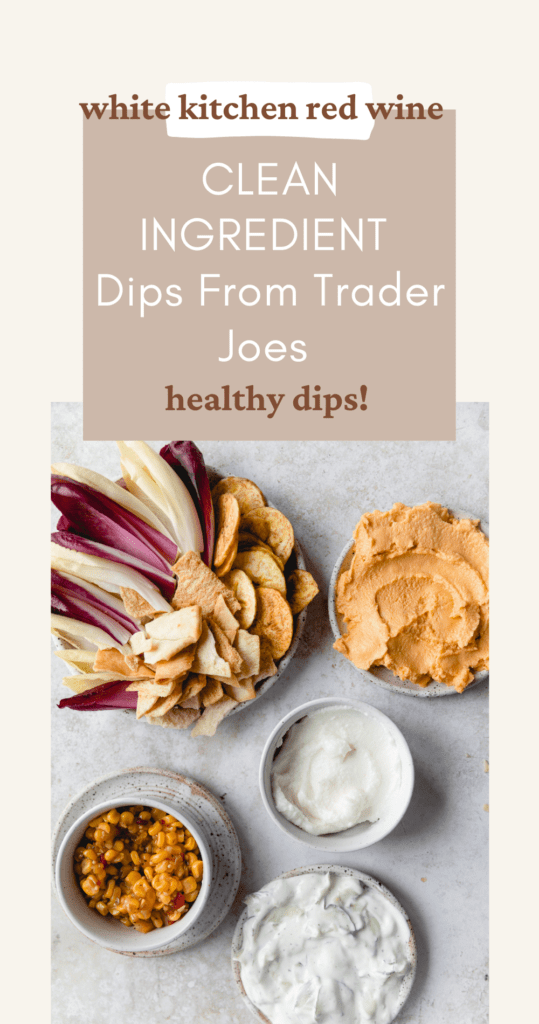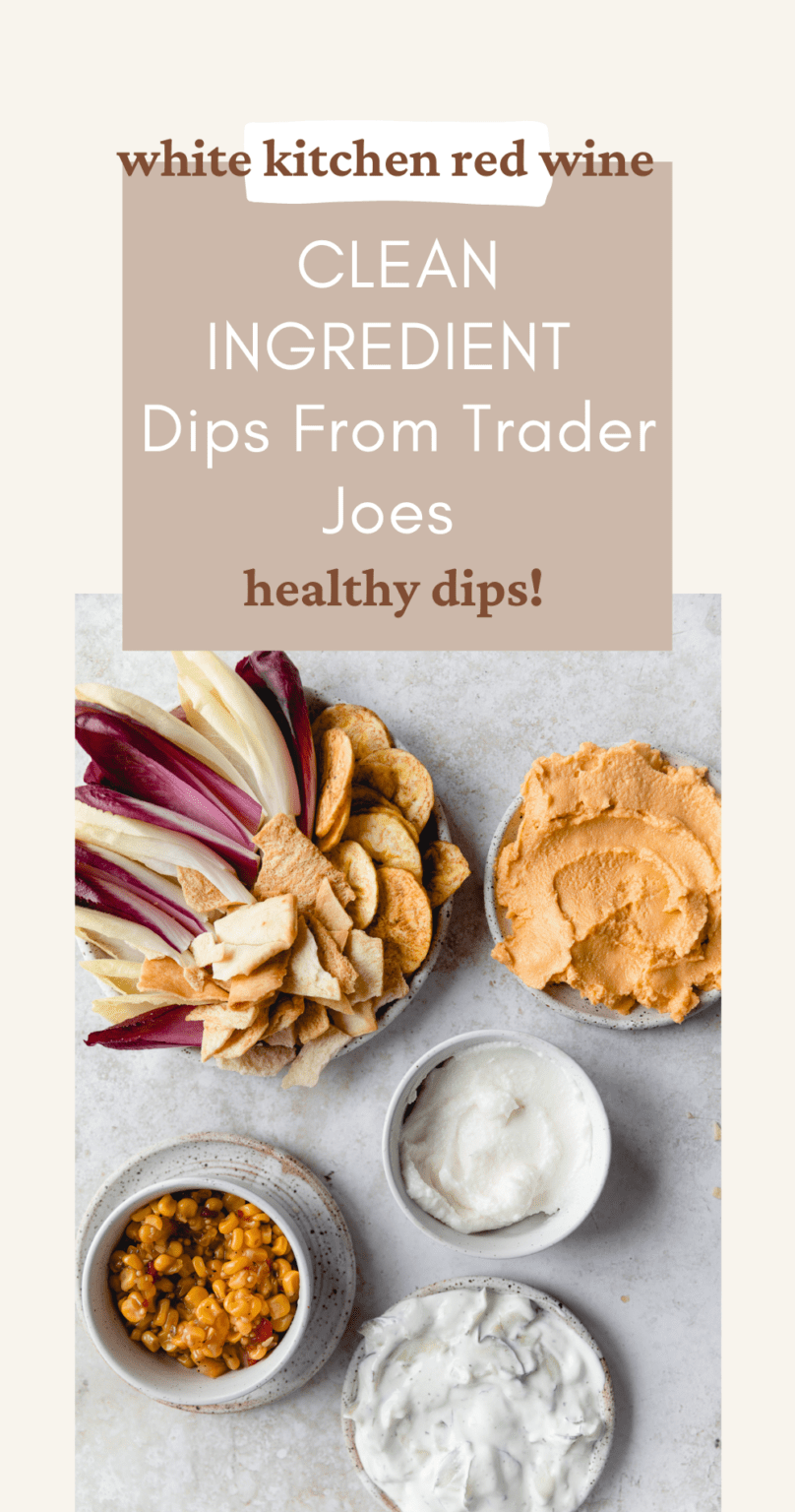 Garlic Sauce
Ok this garlic sauce is incredibly pungent, however if you like garlic you're going to love Trader Joe's Garlic Dip and Sauce. Its tangy and garlicky and one of my favorite uses for it is my Dill Pickle Pizza.
Trader Joes Dips
This Garlic Dip is great for dipping with plantain chips or pita chips!
Trader Joes Tzatziki
Ahh. Trader Joe's Tzatziki. So fresh and bright with huge chunks of cucumber. Tzatziki is a creamy cucumber and dill sauce that is traditionally served with Middle Eastern Food.
I would FOR SURE serve this with my Lebanese Kafta burgers for a change-up on game day snacks! You could also dip pita bread and chips in this Trader Joe's Tzatziki.
Corn and Chile Salsa
This one is the only Trader Joe dip not found in their refrigerator section. Grab this one with the salsas. My friend Krista Desocio (Desocio In The Kitchen) introduced me to this one.
It's sweet and spicy and has some delicious flavors to it. I love it over chips and even blended up as a sauce and baked on salmon! Give it a try.
Cashew Queso
This cashew queso is always in my fridge. I love it on eggs, chips, plantain chips, and even mixed into my White Chicken Chili.
This queso is made from cashews! So it's totally dairy free! It's great option to share at parties if you aren't sure if someone has a dairy allergy.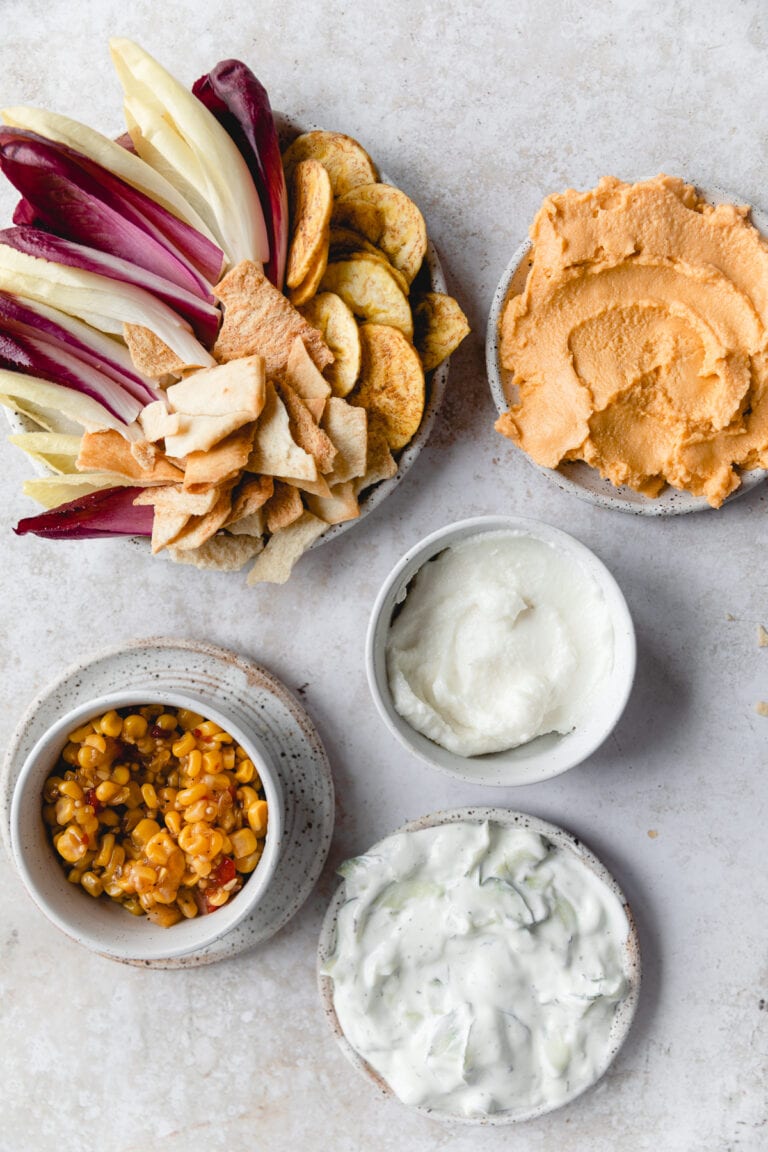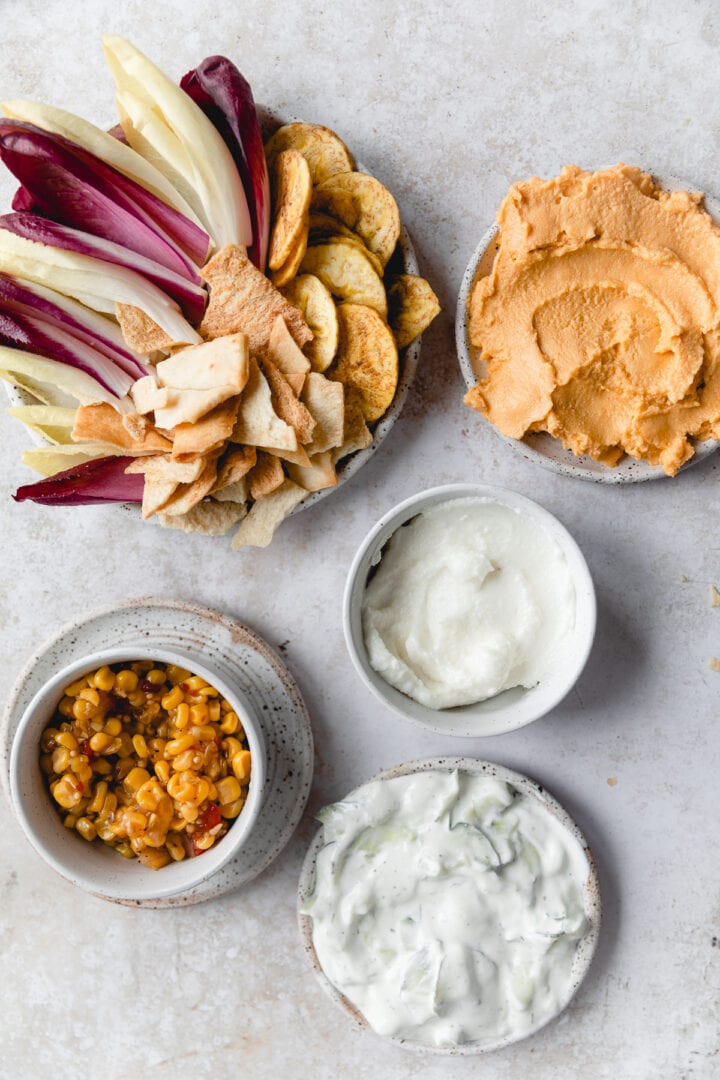 What To Dip in Trader Joe's Dips?
My chips for these top 4 dips also come from trader joes!
Plantain Chips - a crispy salty chip made from fried plantains
Pita Chips - deliciously crispy pita rounds!
Endive - A low carb option, they are in the produce section and hold up really nicely to these dips.
How Else To Use Them
Some of my favorite ways to incorporate these dips into my meals are at breakfast.
Each of these are incredible with eggs! Either cooked right in with the eggs or spread out on a tortilla and wrapped up.
I love to use the Cashew Queso in my White Chicken Chili.
The Garlic Sauce is the base of my Dill Pickle Pizza.
And you could totally serve Trader Joe's Tzatziki with my Lebanese Kafta Burgers.
The possibilities are endless!