Air Fried Chicken
This blog may contain affiliate links that I make a small commission off of if you use them to purchase.
You may have ended up here because you forgot to take the chicken out of the freezer last night. Frozen chicken in the air fryer is going to be your new best friend!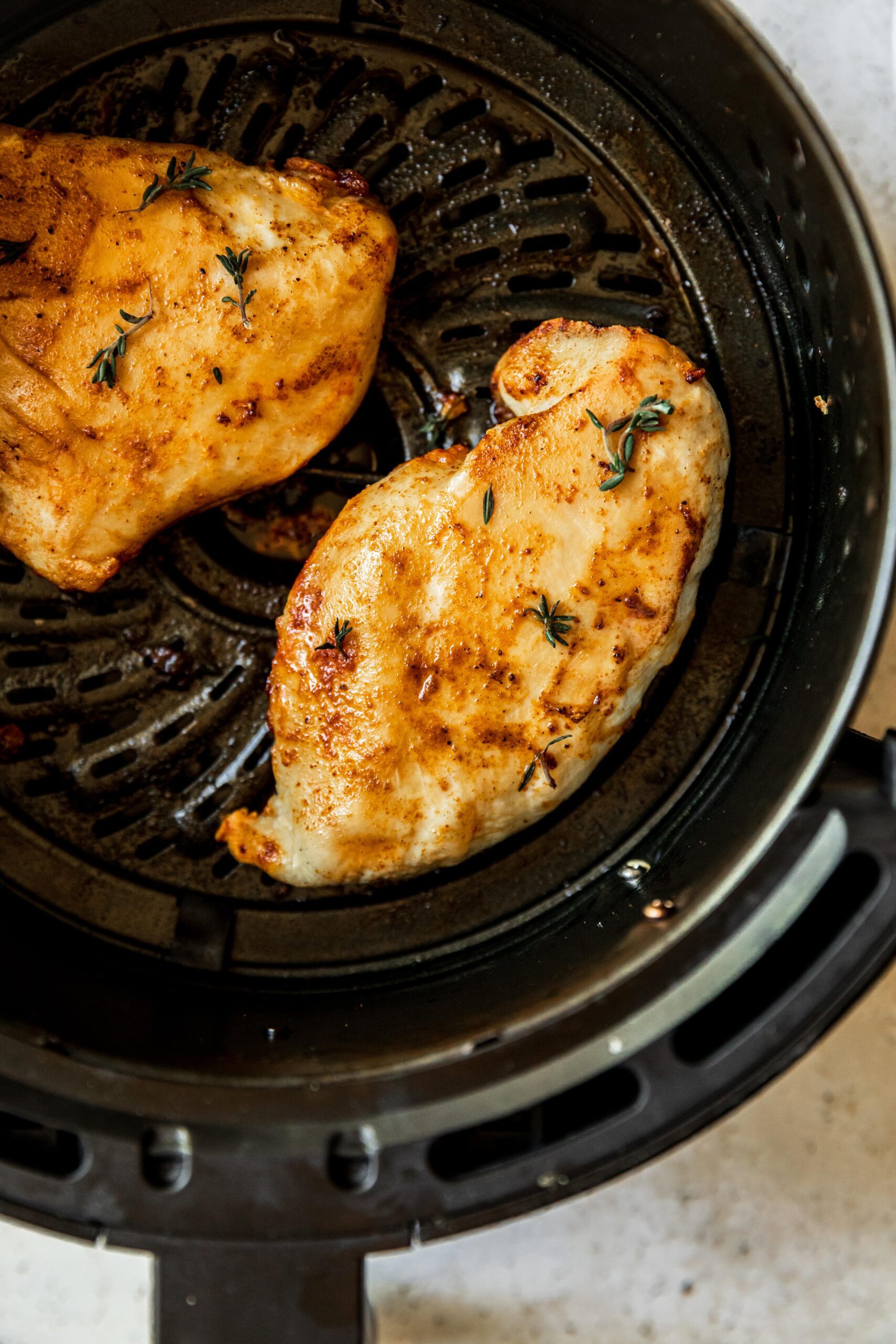 Can You Cook Frozen Chicken in Air Fryer?
To my surprise - YES. And it turned out 100x better than I ever thought.
I took 2 chicken breasts straight from the freezer, seasoned them up the way I like, & air fried them for less than 20 minutes to juicy, air fried chicken perfection.
Use it for things like my Chicken Salad with Grapes or Frontega Chicken Panini.
Ingredients For Juicy Chicken Breast
Delicious chicken comes down to two things: using enough salt and cooking it well.
If you can nail those two things, it will take your simple chicken to something you don't dread eating.
2 chicken breasts (3 chicken thighs)
1 teaspoon salt
1 teaspoon pepper
2 teaspoon paprika
2 tablespoons oil
Cook Time For Frozen Chicken in Air Fryer
The cook time for chicken in the air fryer can vary from the different cuts and thicknesses.
For this recipe, I used chicken breasts 1 inch or less and they cooked perfectly in 20 minutes.
If you use chicken that is thicker, say 1.5 -2 inches, you may increase the cook time for 5-6 minutes.
The best way to ensure that the chicken is PERFECT is a meat thermometer. If you don't have one, please grab yourself one and don't be surprised when your chicken starts to turn out great every time.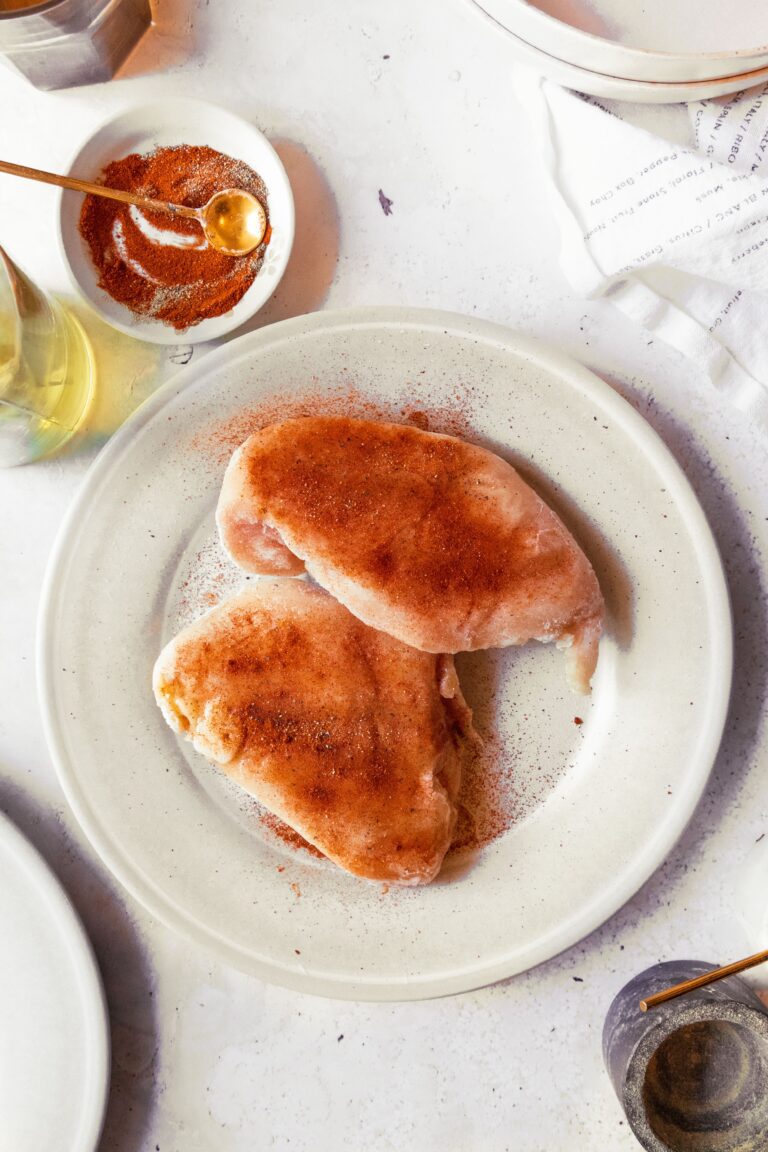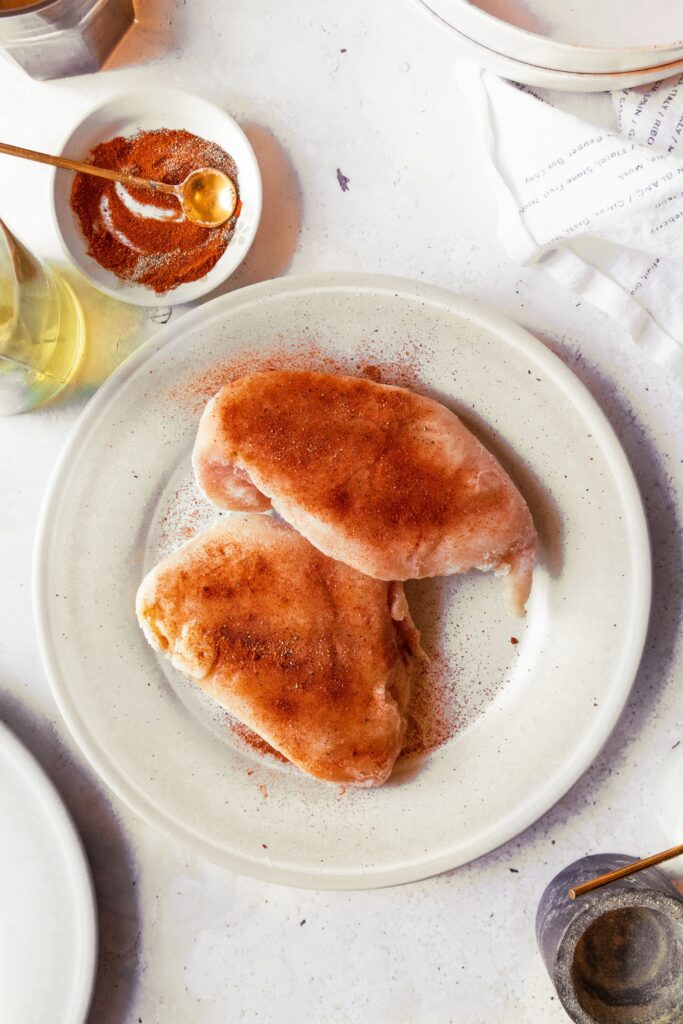 Other Cuts of Chicken In Air Fryer
If you happen to have another cut of chicken in the freezer, aka tenders or thighs, this method works incredibly well for both!
The air fried chicken thighs should be boneless for quicker cooking time and cook 3-4 at a time. If you find a pack of bone in thighs, check out my tips on deboning them at home and just freeze them when you are done!
For tenders, they take even less time to cook but just be sure not to over crowd the air fryer basket.
If you love wings, DO THEM IN THE AIR FRYER. The benefits are that it's healthier than deep frying and in my Air Fried Chicken Wing blog, I'll give you the tips on the crispiest wings ever.
Pro Tips
Preheat the air fryer. If you don't air fry often, this is my biggest pro tip! I like my food to begin cooking as soon as it hits the basket. Preheating it is just like preheating the oven.
Flip the chicken halfway through cook time. To be sure the chicken is evenly seasoned and browned, flip it over halfway through the process.
The amount you can cook will depend on the size of your air fryer. Please don't try to cook 4 chicken breasts in a tiny air fryer basket. Over crowding won't allow even air circulation. Do it in batches if necessary!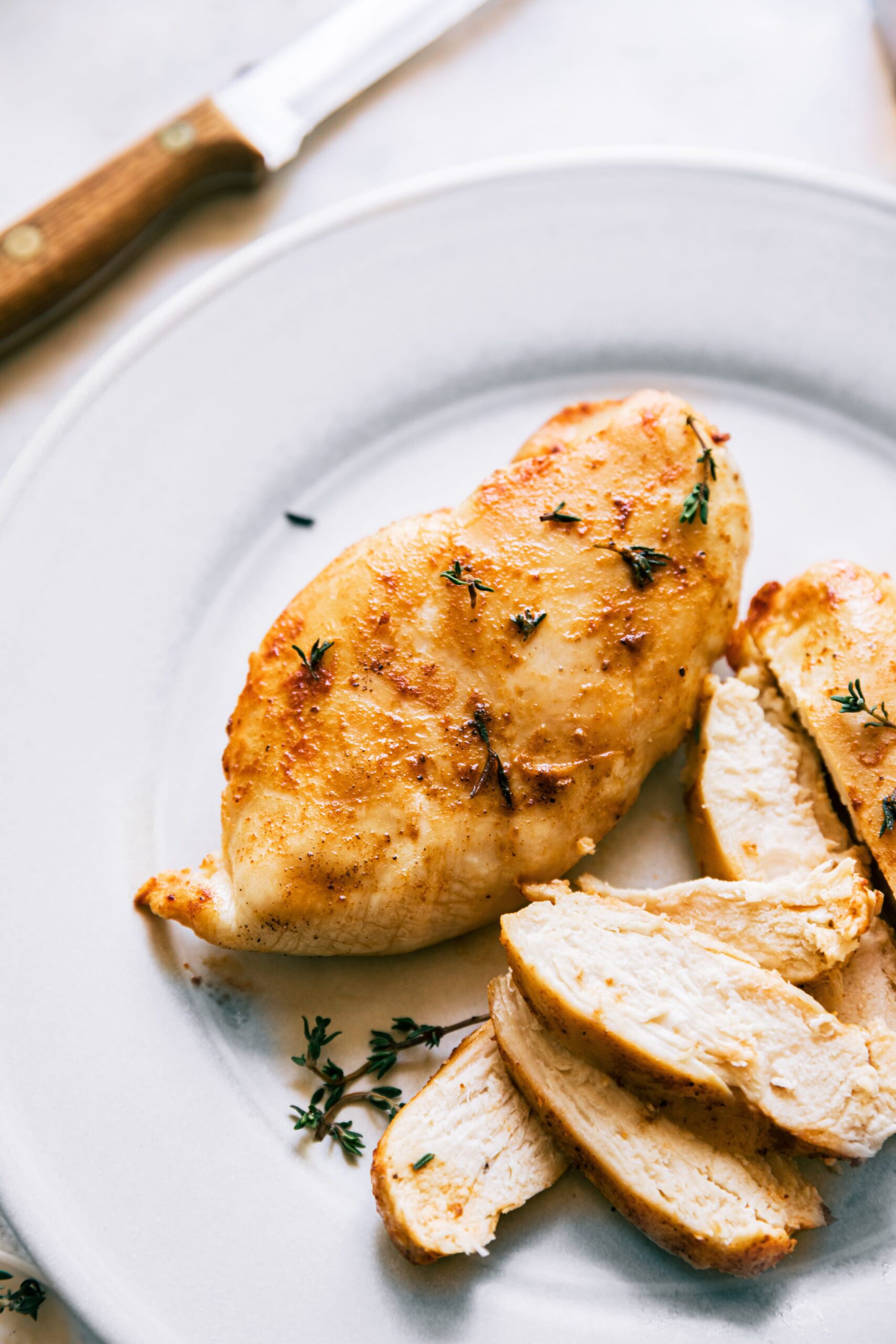 How To Serve Air Fryer Chicken
This is where it gets fun...the possibilities are endless.
Salads. Slice and serve this on a cool chopped salad. It's a great meal prep protein and you can batch cook it one night and enjoy it for a few days.
Sheet Pan Veggies. Choose seasonal vegetables and pop them in the oven while you air fry the chicken. It's a lean and green dinner for the family!
Pasta. Juicy chicken on a bowl of hot Alfredo pasta? YES.
Sliders. If you cook up a few chicken thighs then use those on slider buns for an easy kids dinner! I love my Avocado Ranch Sliders!
Helpful Tools
An air fryer. I actually just have the As Seen On Tv brand....and honestly it has never failed me.
Meat thermometer. If you don't have it, please grab one! I use this instant read Thermopop one. It will ensure PERFECT chicken every time.
Tongs for flipping the chicken.
Sharp knife and cutting board. I love my Wustof knives - get the 8 inch chefs knife for something you'll use every day.
Leftovers
So you may be making this ahead of time for your weekly meal prep, or just have leftovers from dinner. To store the air fried chicken, place in a Tupperware for up to 4 days.
To reheat the chicken, simply place it back in the air fryer for 3-5 minutes OR I typically microwave mine for about 20 seconds to reheat sliced chicken.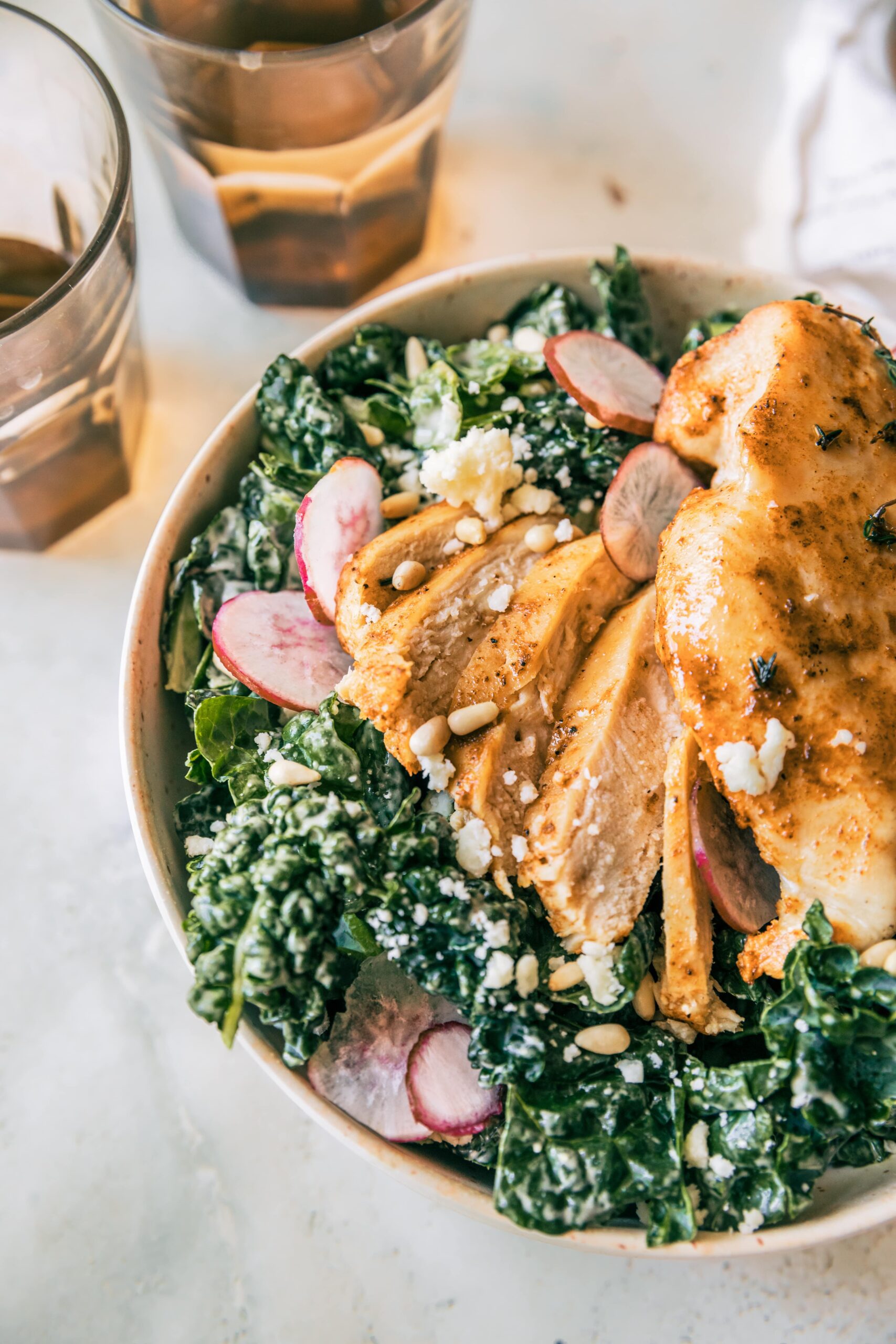 More Delicious Dinner Recipes In The Air Fryer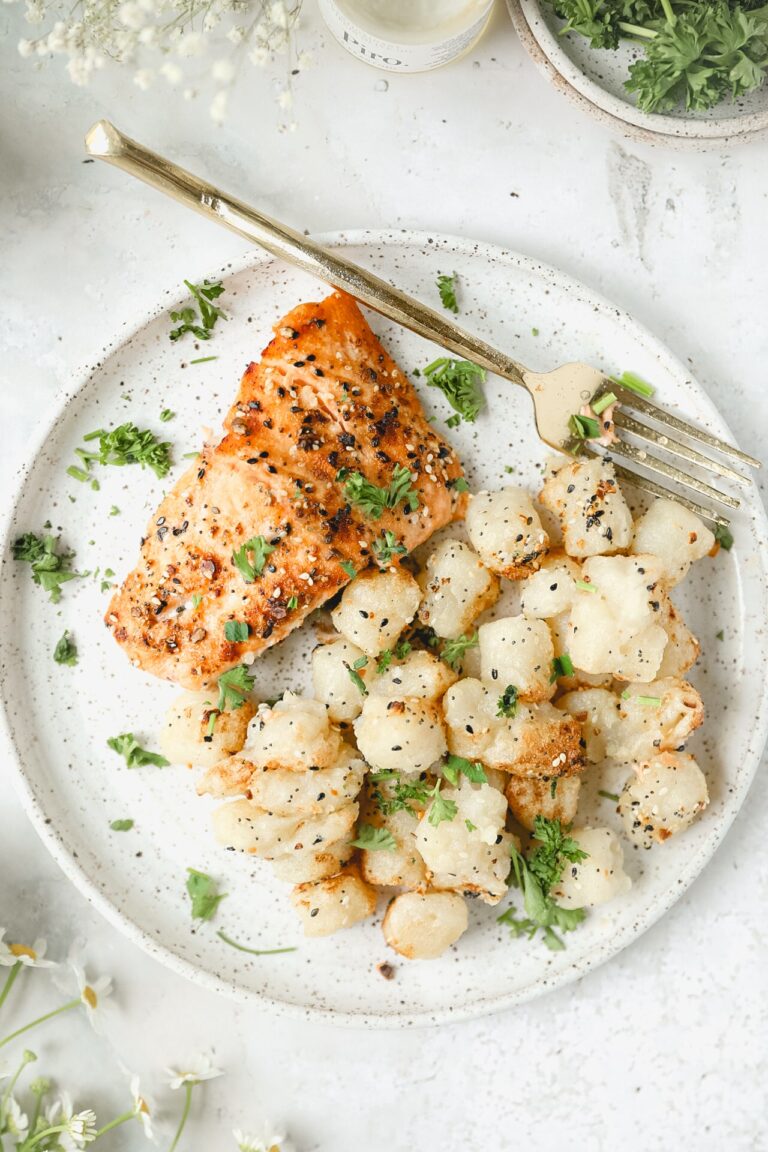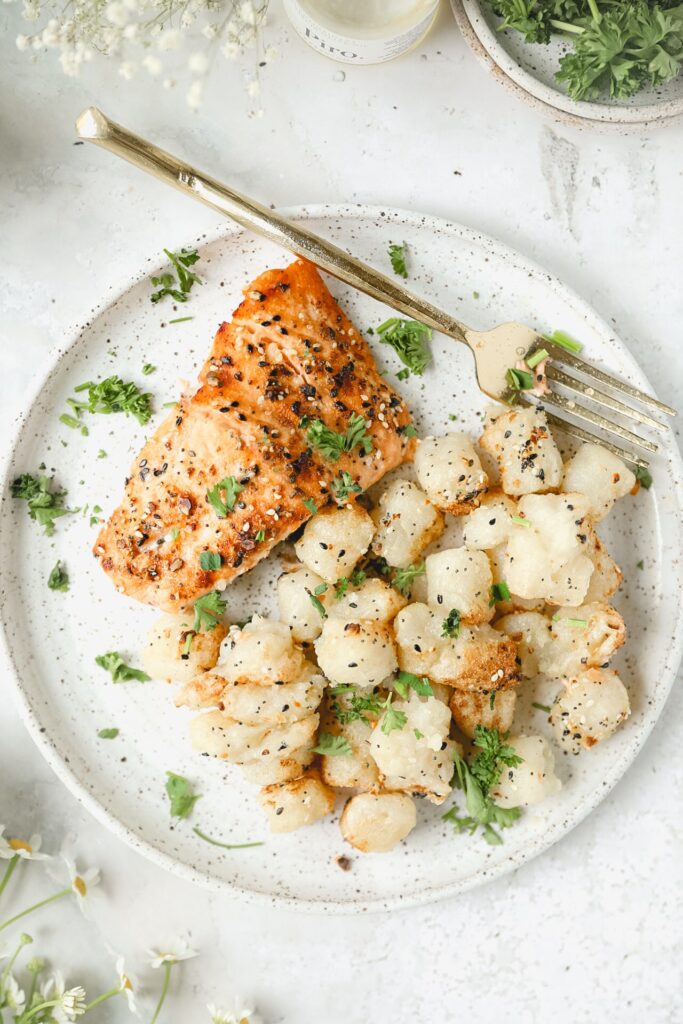 Try Out These Air Fryer Recipes Next!
📖 Recipe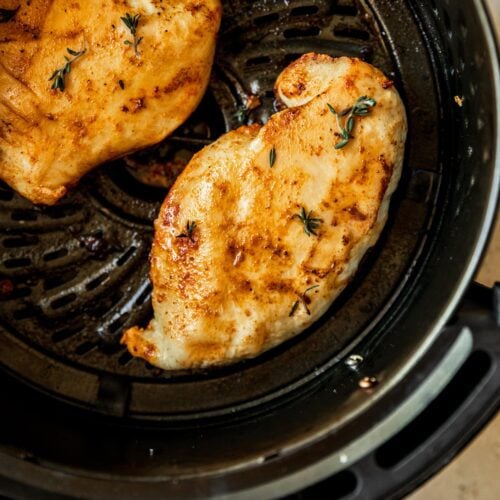 Frozen Chicken In Air Fryer
The simplest way to prep your chicken. Straight from frozen, you can have tender and juicy chicken breast in 20 minutes.
Print
Pin
Rate
Ingredients
2

chicken breasts

3 chicken thighs I use breasts that are about 1 inch thick.

1

teaspoon

salt

1

teaspoon

pepper

2

teaspoon

paprika

2

tablespoons

oil
Instructions
Preheat the air fryer at 400 degrees while you prep the chicken.

Remove the chicken from the freezer and set on a plate.

Drizzle with the olive oil and flip over, coat the other side with olive oil.

Season each side of the chicken with salt, pepper, and paprika.

Place the chicken breasts (2-3 at a time) in the air fryer basket.

At 400 degrees for 20 minutes, cook the chicken. Flip them over halfway into the cook time.

Around the 18 minute mark, check the internal temperature of the chicken. You want it to be 165 degrees before it's fully cooked.

Remove the chicken and let it rest on a cutting board for 5 minutes.

Slice and serve!