If you are looking for an incredibly easy yet satisfying addition to a party appetizer line-up, this is it! My Spicy Goat Cheese Spread is garlikcy, spicy, creamy, and oh so good on grilled bread.
Just by combining a few store bought ingredients, whipping up this goat cheese spread recipe is a cinch! Grab yourself a loaf of crusty bread and lets schmear!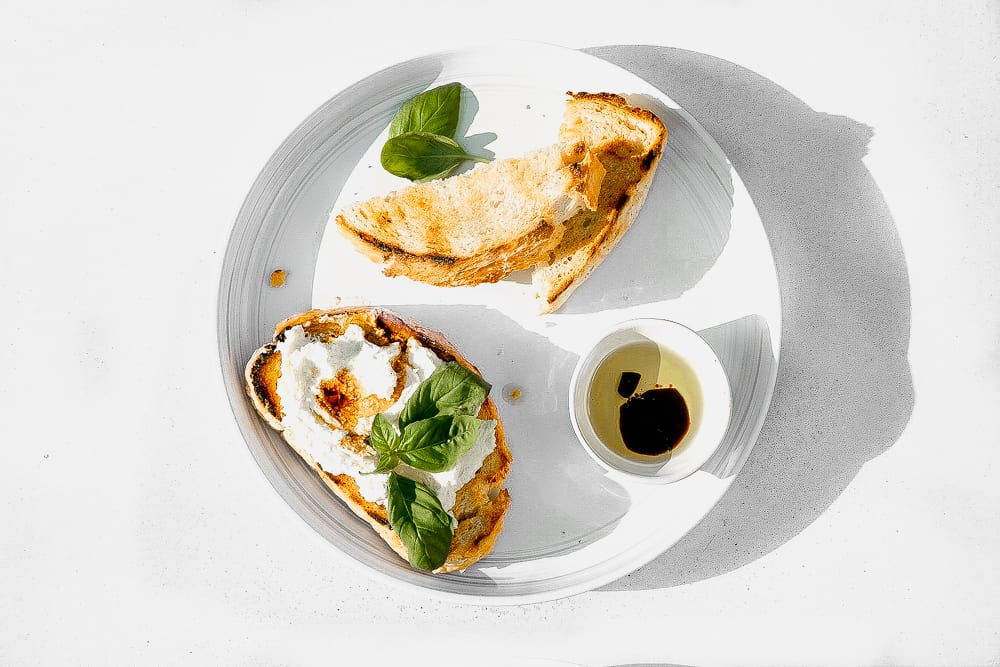 Goat Cheese Dip Appetizer
This appetizer was the result of a patio dinner date I had with my husband. We just purchased new outdoor furniture which I was SO excited about. I just couldn't wait to break it in!
So along with our Italian dinner, I grilled up some homemade bread and topped it with a quick goat cheese spread.
It turned out totally delicious, "restaurant quality" says my husband...but he's not hard to please!
We were just grateful to spend a beautiful evening outdoors enjoying an appetizer together after the kiddo went to bed.
I hope this easy appetizer can bring you and your spouse, friends, or family together out on the patio in celebration of warmer weather!
How To Make Whipped Goat Cheese
You'll need...
a food processor or hand mixer
spatula
goat cheese + add ins
First we are going to let the goat cheese come to room temperature, so leave it out for about an hour before attempting to whip it! This allows the spread to be as creamy as possible.
Next, dump in your room temperature goat cheese and add ins. For my spicy goat cheese spread we need fresh garlic, smoked paprika, pinch of chili flakes, pinch of minced onion.
Lastly, turn up the speed on that food processor and let all the ingredients whip together for about 20-30 seconds until the goat cheese spread is nice and smooth.
Serve this spicy goat cheese spread recipe up on your favorite cracker, baguette, or I chose to grill up some crusty bread! I served it along side a dipping oil of olive oil + balsamic vinegar and it was a hit with my family!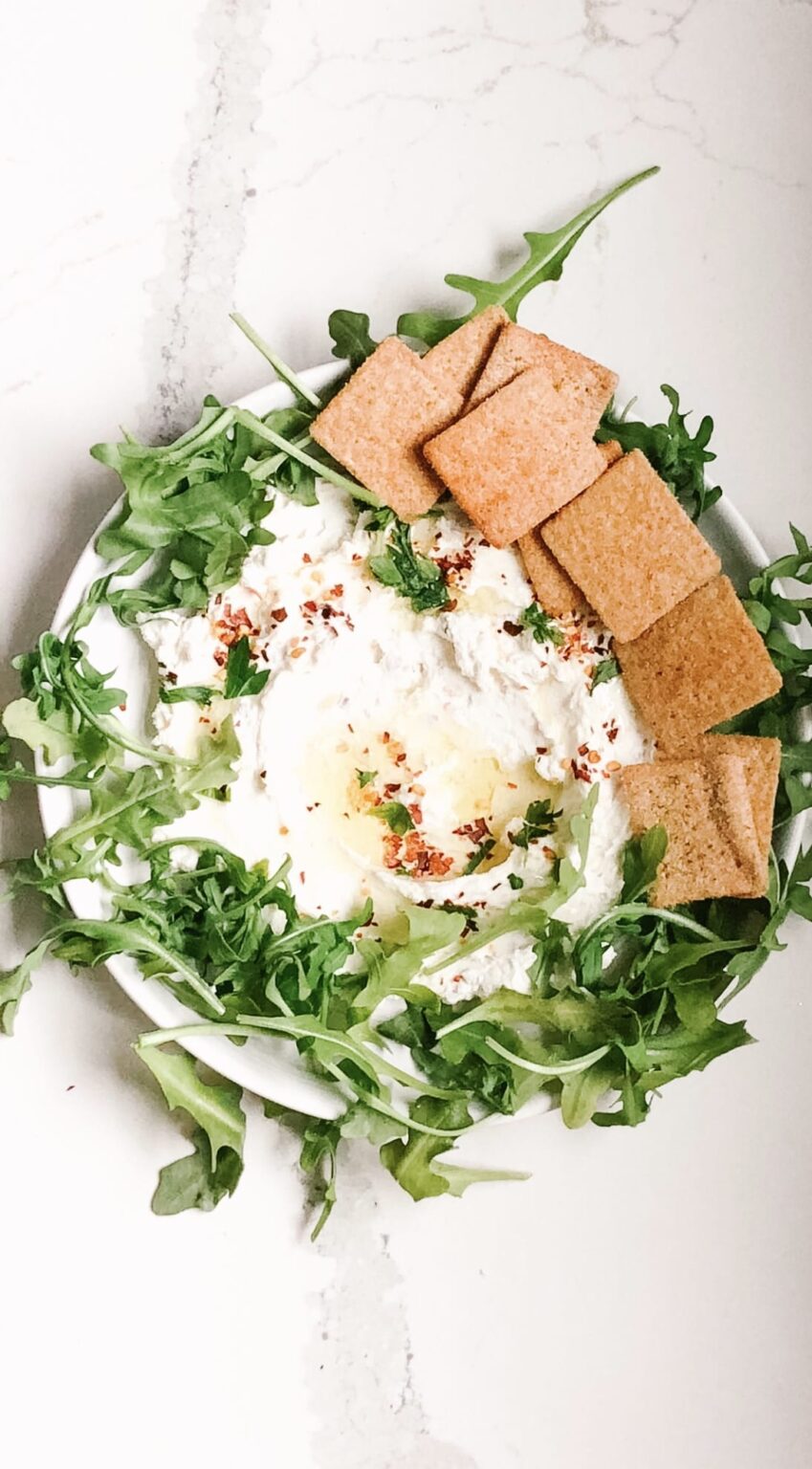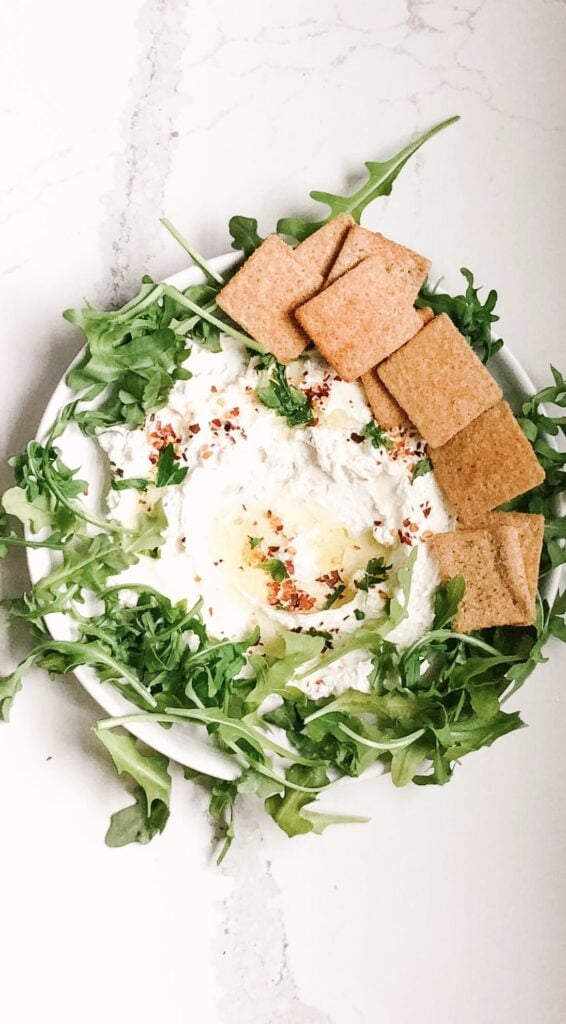 Ingredients
8 oz goat cheese, at room temperature
1 tablespoon minced garlic
1 teaspoon smoked paprika
pinch of red pepper flakes
1 teaspoon dried minced onion
Instructions
Combine goat cheese and spices in a food processor
Process until smooth, 20-30 seconds
DONE! Serve Spicy Goat Cheese Spread with your favorite bread. I love this homemade bread from Cosette's Kitchen.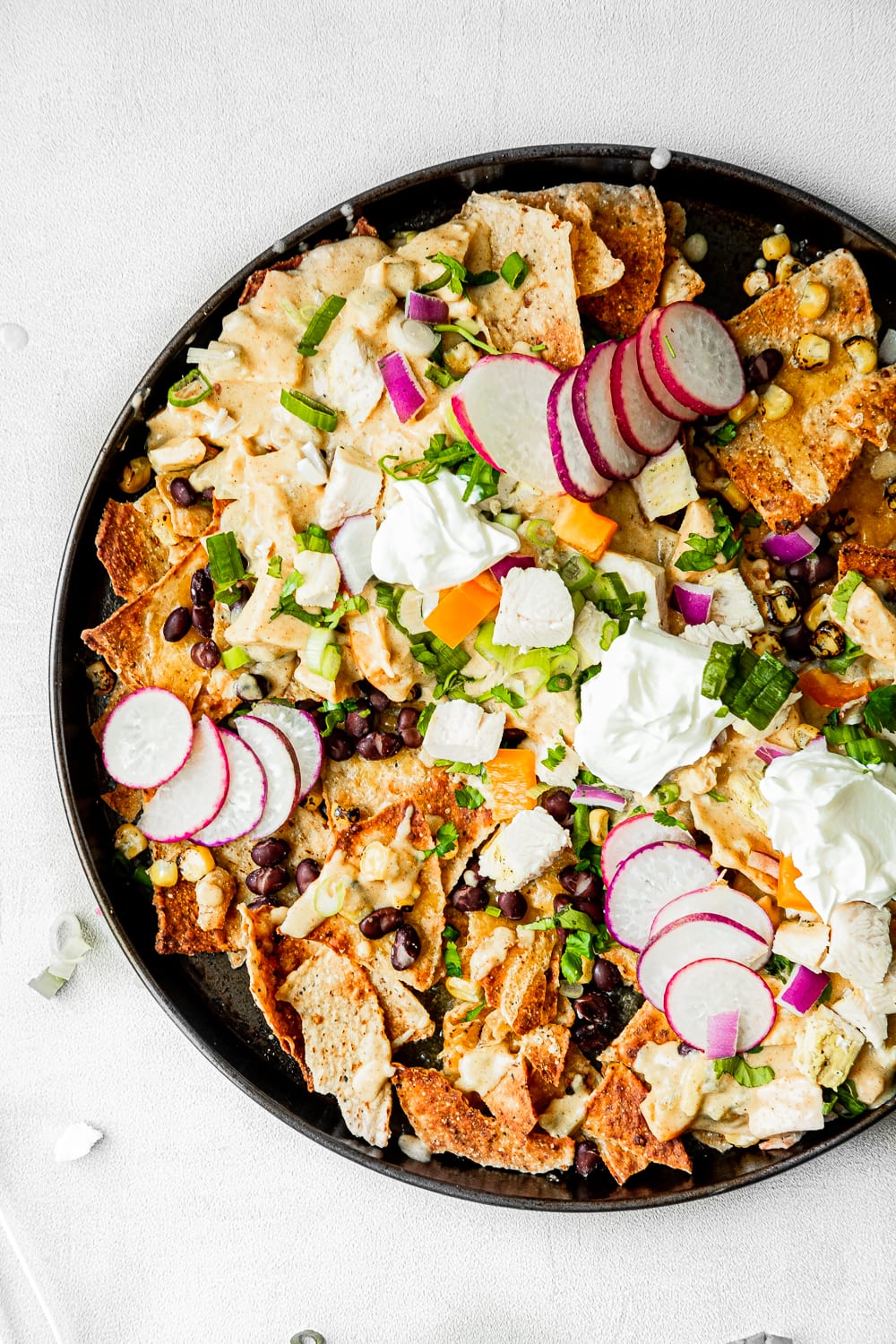 📖 Recipe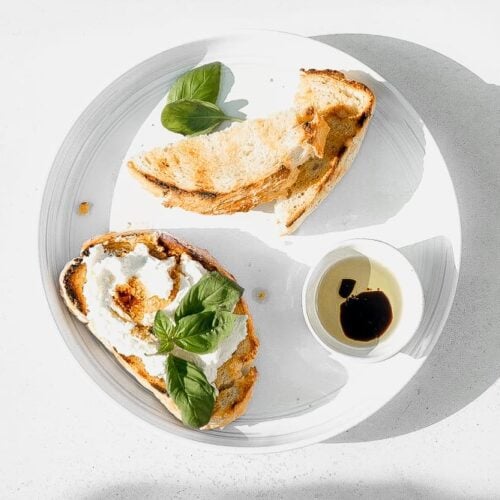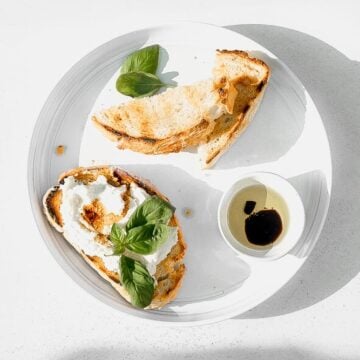 Equipment
Food processor or hand mixer
Ingredients
8

oz

goat cheese

at room temperature

1

tablespoon

minced garlic

1

teaspoon

smoked paprika

pinch

of red pepper flakes

1

teaspoon

dried minced onion
Instructions
Combine all ingredients in a food processor and whip for 20-30 seconds until goat cheese spread is smooth

Serve on your favorite cracker or crusty bread!
Notes
Serve the bread topped with goat cheese spread alongside a dipping oil of olive oil plus balsamic vinegar!