So many questions from friends and family came flooding in when I had posted a few of my salmon recipes. They had purchased salmon with the skin on, but how do they take it off ?! I'll show you how to take the skin off salmon with my easy tips!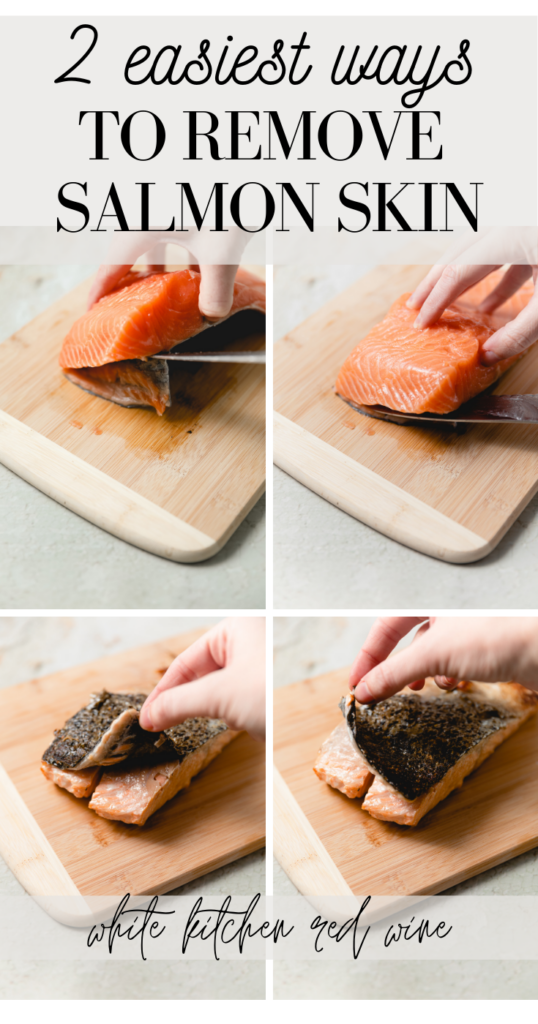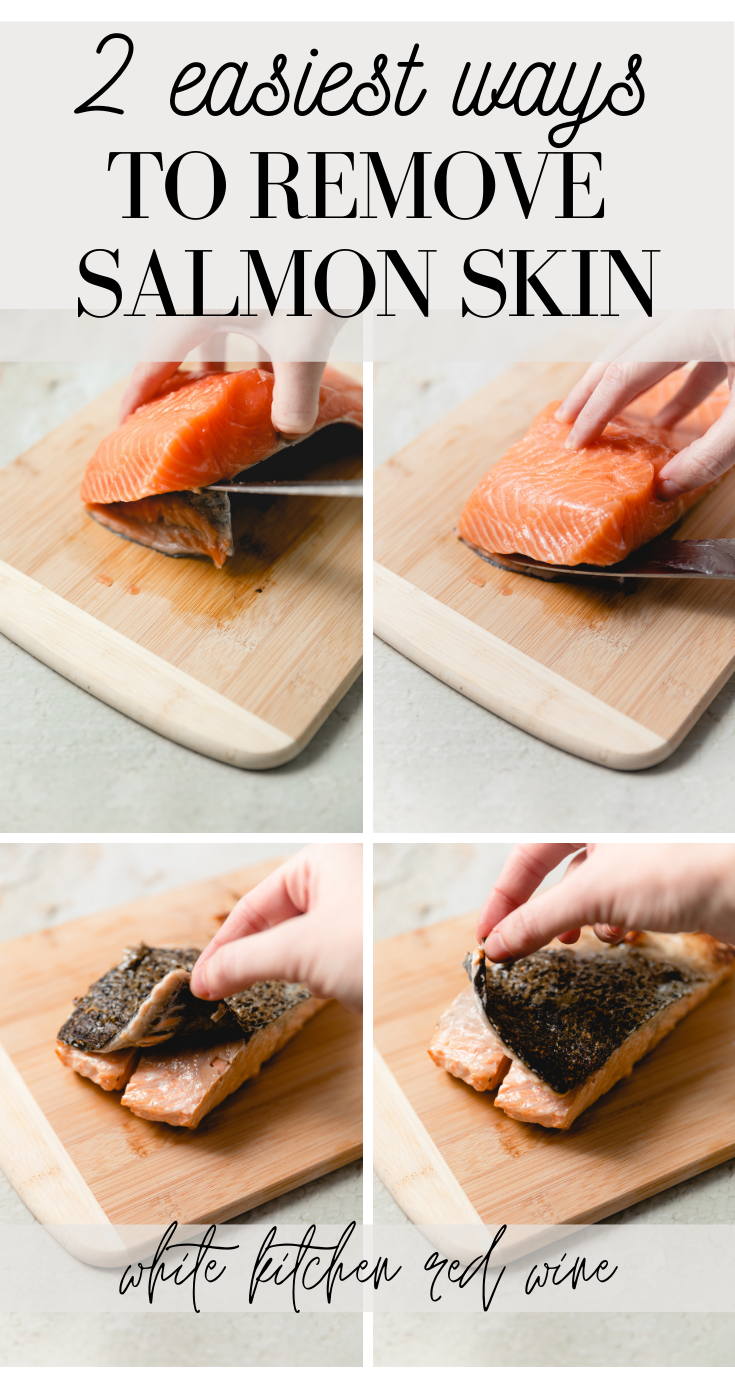 How To Get Salmon Skin Off
So I have 2 methods for getting the skin off salmon. I have an opinion on which is easier, so keep on reading!
Remove it carefully, prior to cooking, with a VERY sharp knife and steady knife skills.
Cook the with the skin on, and simply peel it of after it's fully cooked.
Which one do you think might be my favorite way? hah! It is so tricky to get the skin off prior to cooking so by leaving it on you are creating less of a chance of slicing your poor finger off in the process.
Cutting The Skin Off
So if you choose to go this route, grab yourself a cutting board and a sharp knife.
Take the salmon and place it skin side down on the cutting board and slip the knife between the salmon filet and its skin.
Simply cut through the salmon away from yourself while firmly holding the filet. Like I said this takes a very sharp knife and steady hand, but it definitely can be done!
Removing After Cooking
So may absolute favorite way to remove salmon skin is to cook it first!
For many reasons but the first being is that its just plain EASY! It peels right off and you don't have to worry about butchering your salmon in the process.
It also creates a bit of a protective layer between that tender salmon fillet and the hot pan or baking dish you cook it on.
So whether you are pan searing, baking, poaching, or steaming, just wait until its cooked and easily slide a knife or spatula between the filet and the skin to remove.
Can You Eat Salmon Skin?
YES! There are arguments pointing towards it actually having some pretty decent nutritional value.
I love a good crispy salmon skin recipe, like this Rosemary Crusted Salmon. It adds texture, flavor, and it looks restaurant-quality!
If you aren't into eating the skin on salmon, try these recipes instead.