By far my most popular post so far has been the large charcuterie board I assembled for my sister's engagement party! You guys went crazy for it. I can't blame you. I mean, who doesn't love a snack board full of endless combinations of flavors and textures in every bite!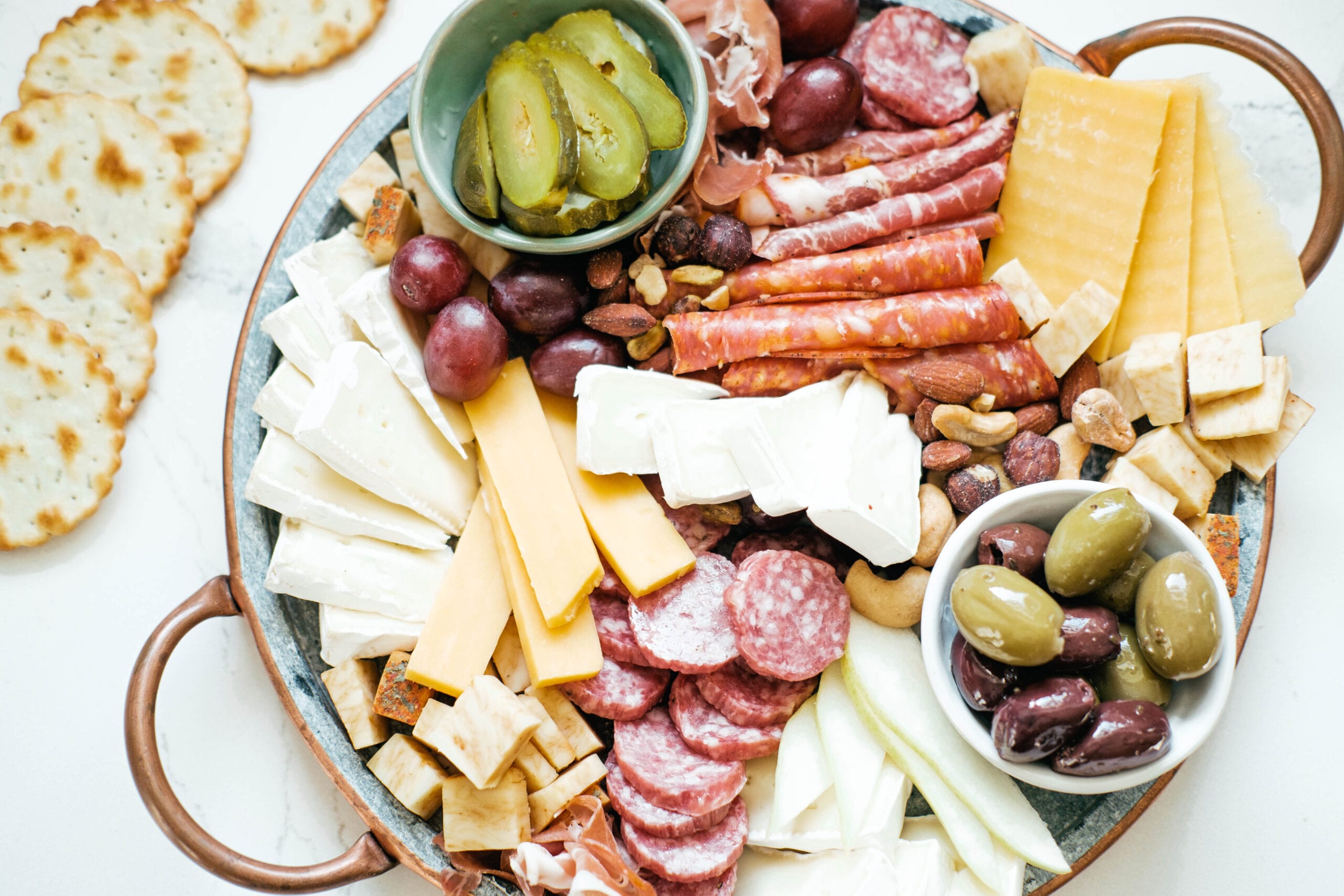 I love grazing along trying a bit of this and that. All while sipping a glass of red, ah, I can just taste it all now. Not only can the boards be absolutely gorgeous to look at, I have an easy plan I follow each time when I'm selecting what to put on my board. They are a show stopper at every party and are the perfect appetizer to any meal. Or for your meal itself...I may have done this a few times. But who's keeping track.
So there are a few places I shop specifically, but feel free to check out whatever grocery store you use for meats and cheese because they likely have a great selection! I do most of my weekly grocery shopping at Aldi, so I would say I mostly get my "supplies" from there. However there is one cheese in particular that I can't get there, Sartori Merlot BellaVitano. I put it on every board and every time it's the first one gone. It is a firm chees so I usually cube it. It has great flavor and adds an amazing pop of color to the board! If I'm doing it for a large crowd, I go to Sam's because of the bulk amounts that I can buy.
So here is my formula for my boards:
Cheese
Soft Cheese (brie, goat cheese, burrata)
Hard White Cheese (Sartori BellaVitano, white cheddar, manchego)
Hard Yellow Cheese (mild cheddar, gouda)
Meats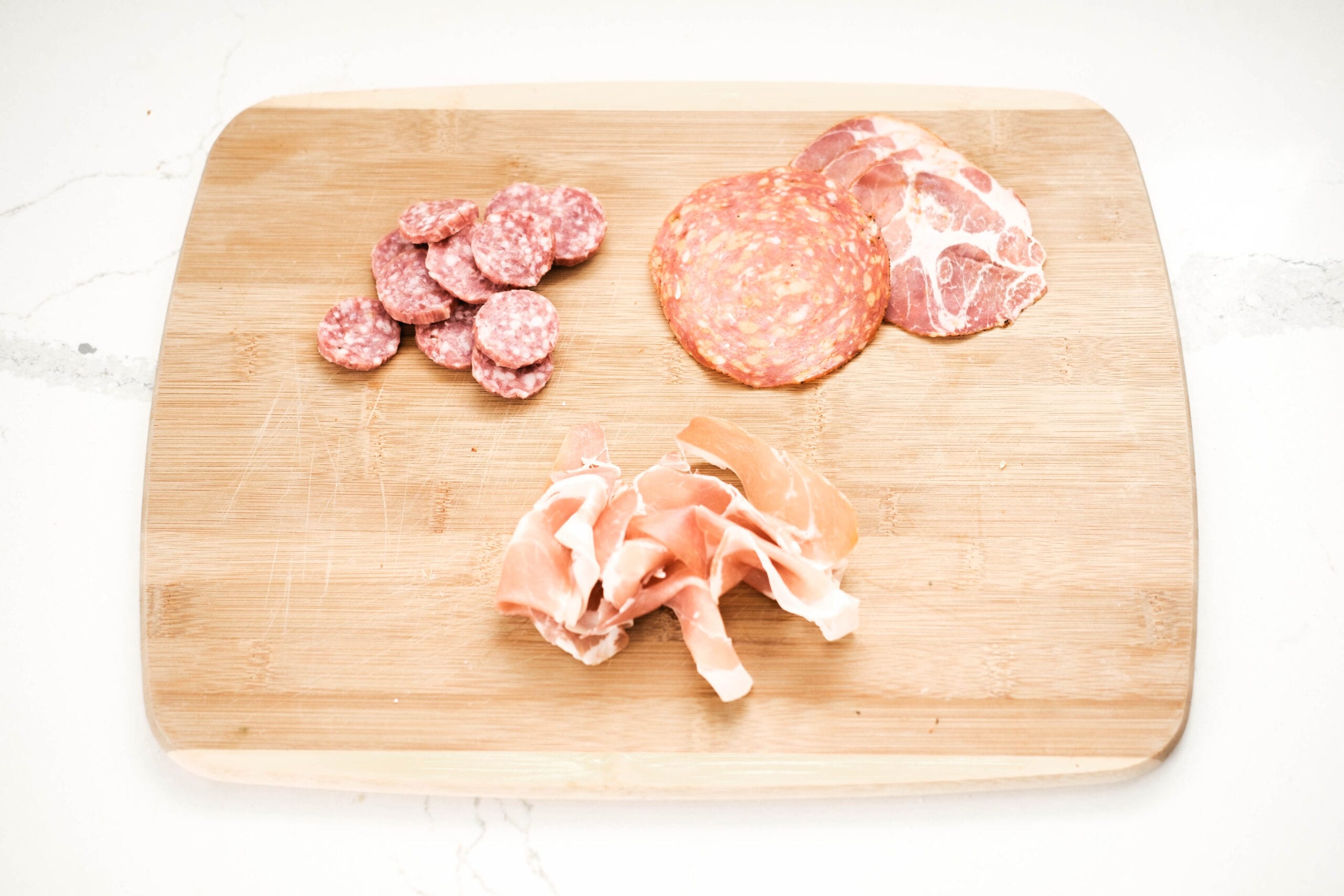 Crackers
Mini Toasts
Wheat Thins or Nut Thins
Extras, Get Creative!
Olives
Pickles
Honey (hot honey is AMAZING!)
Mixed Nuts
Fruit (Pears, grapes, dried fruit)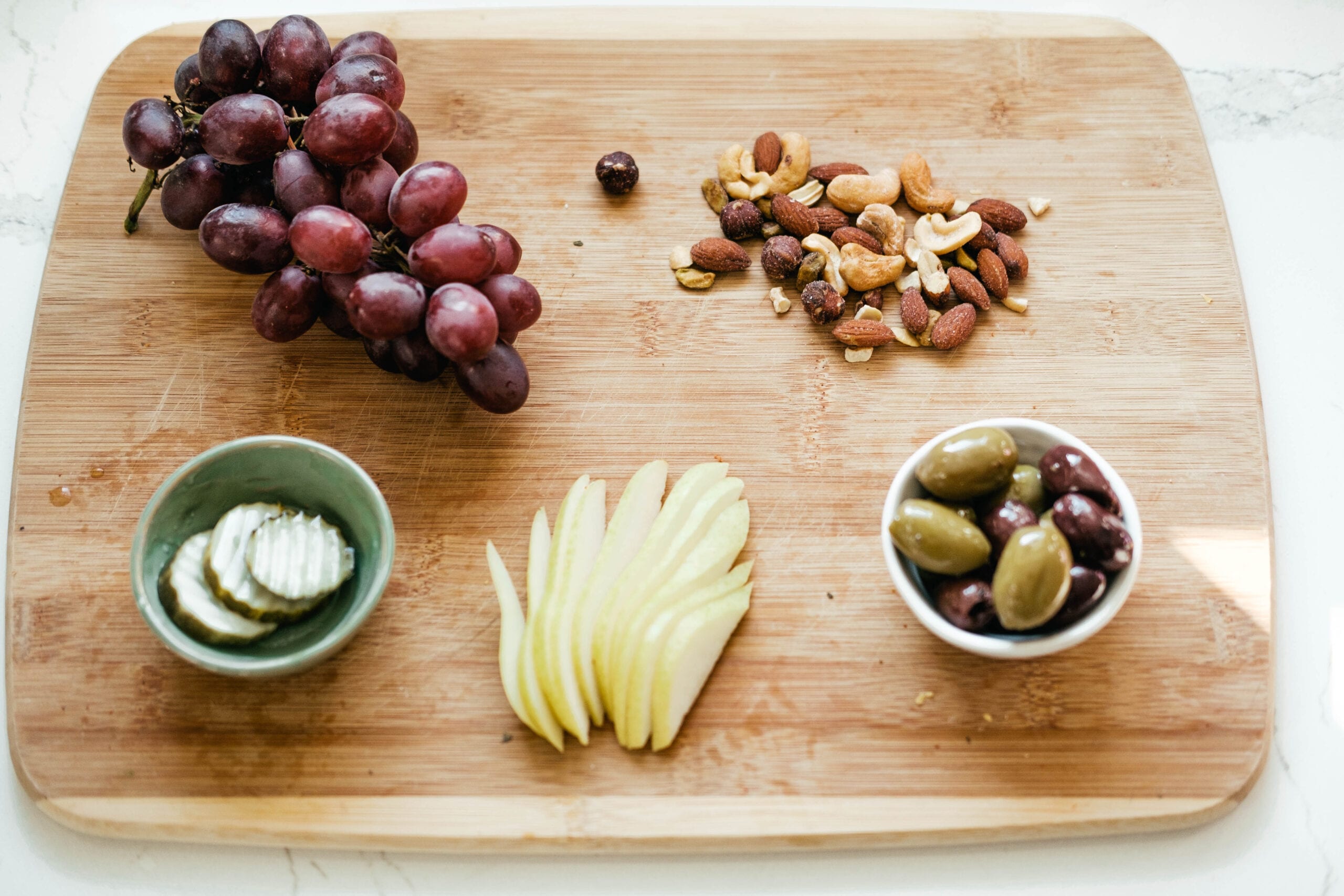 After I have all my items I gather up my boards, bowls, and utensils. For demonstration purposes I'm using a smaller board I would make up for 2-3 people. Now I'll explain how I assemble!
Place a couple of bowls on the board where I want them. 2 or 3 is a good number of small bowls.
Add sliced salami in a "winding" figure, snake them around the board. I use this as the anchor for everything else.
For cheeses, I usually cut them in wedges, cubes, & slices. Place these right next to the meats.
Fill the bowls with your extra's such as olives, honey, and pickles. Anything "wet" you are going to want in the bowls and not touching the meats and cheeses.
Add sliced fruits and mixed nuts to fill in the gaps between the meats and cheese.
If there are any further gaps, stuff them with torn pieces of the prosciutto.
Serve crackers in a bowl on the side or if there is room you may add them to the board!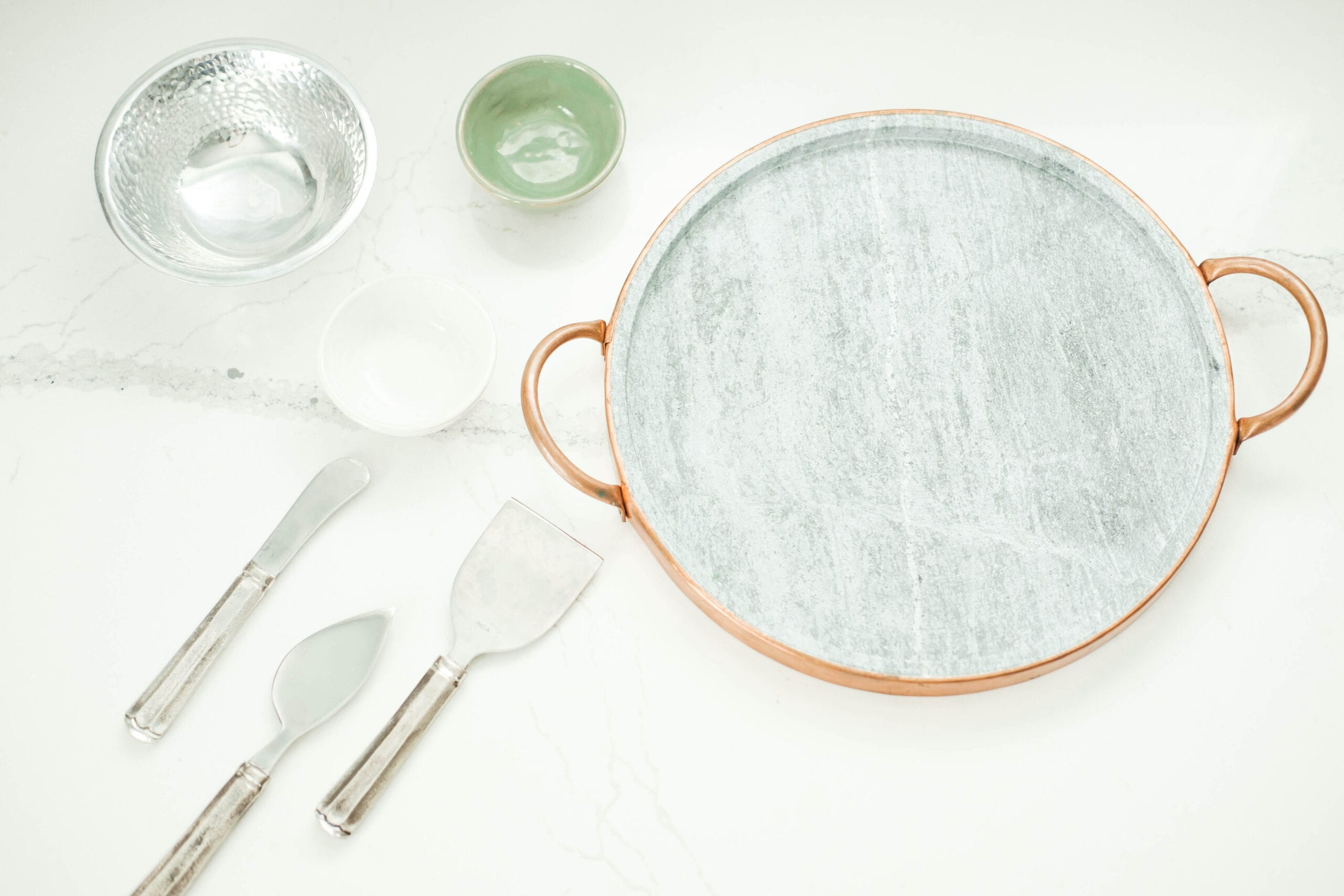 Tray: Soapstone Tray