If you follow me on social media (@WhiteKitchen_RedWine) then you know back in August we bought a 70s style ranch home. One with a dark maple and brown kitchen. You may have gathered by my blog name, but I love a bright WHITE kitchen. A renovation was in our near future for this ranch home!
From maple kitchen to white kitchen, follow along and see how I managed to keep some maple cabinetry tied into my white kitchen.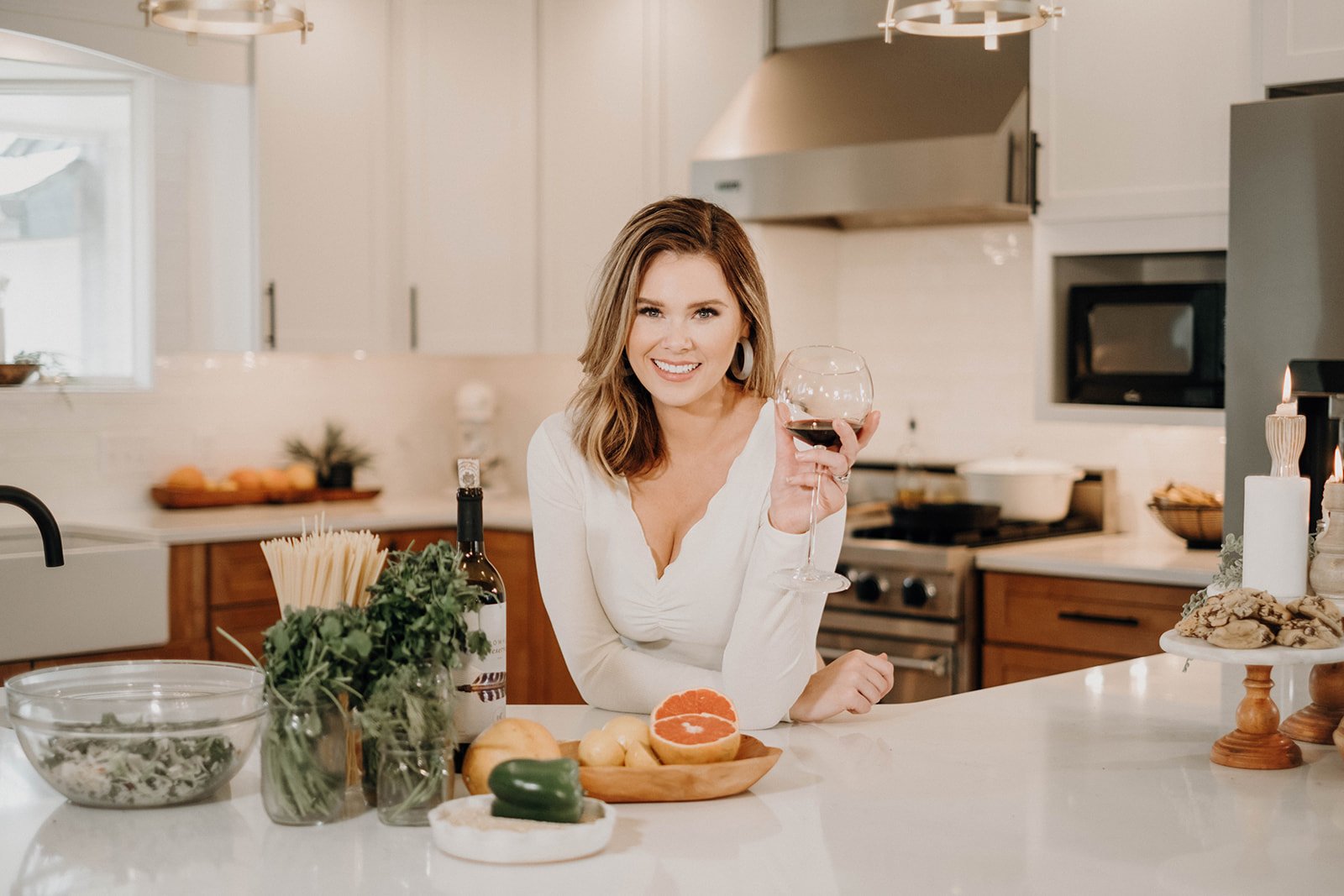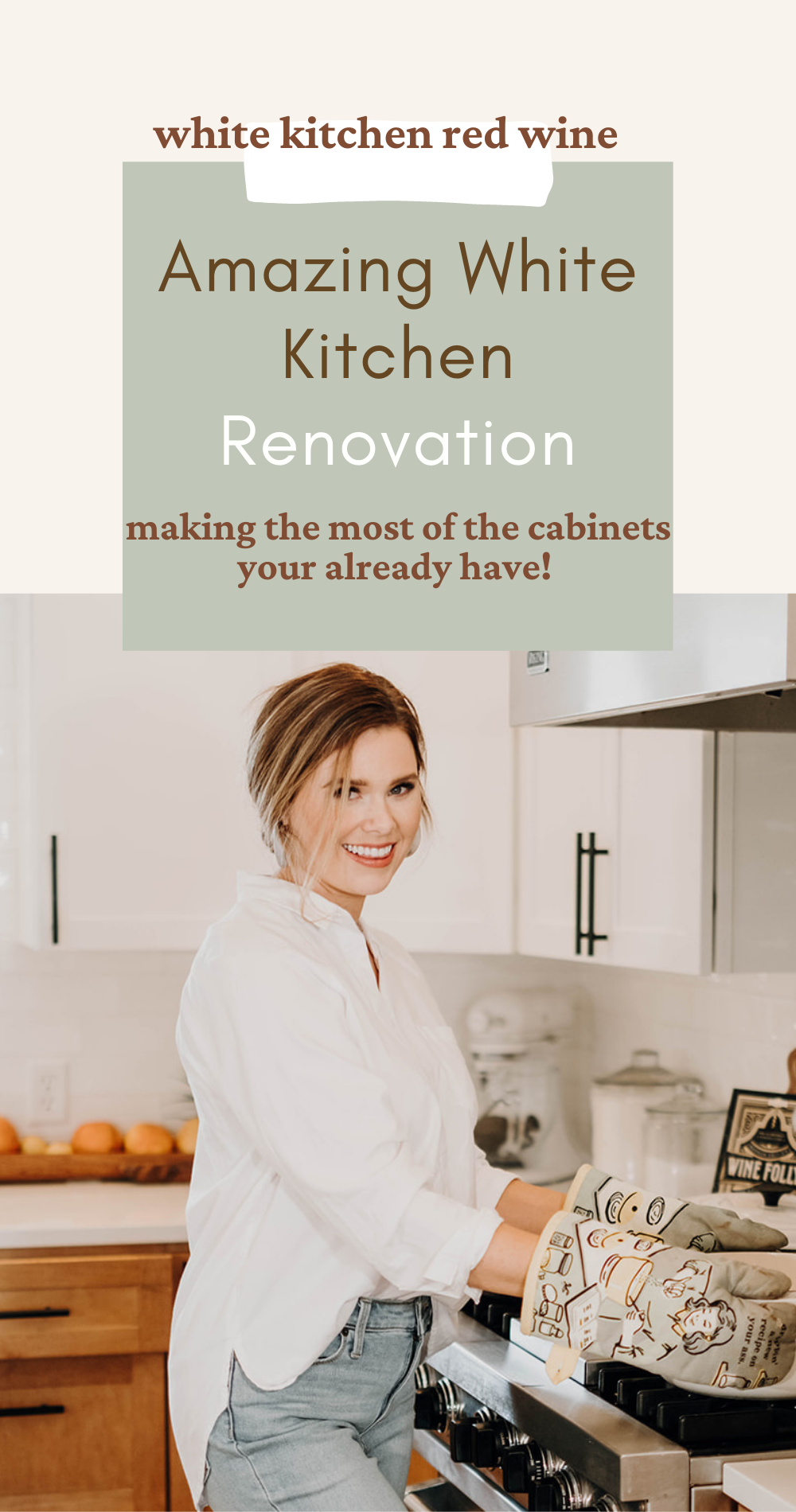 Maple Cabinets Mixed with White Cabinets
Although it may seem daunting, it can be done! Mixing these 2 colors actually creates a very warm and inviting space.
We decided to keep the lower cabinets maple and paint the uppers and island white. This creates the illusion that the ceilings are taller and feels less "yellow" since there is less maple reflecting all that yellow light around.
White Cabinet Color
You may have seen my dilemma on WHAT color white to actually paint the cabinets. With the help of a few blogs by Maria Killam on whites (check her out!) we decided on one.
We went through all the popular whites that everyone uses but something in me said "be different" don't just use one that is tried and true haha! I had to make it difficult.
We chose Behr Whisper White. It is a bit warmer and just overall complimented the look of the other white walls we already had in the house. Plus it was the perfect shade to also paint the dining room. I was in love!
Black Hardware and Plumbing in White Kitchen
In addition to the white and maple, we wanted to add a more modern feel to the kitchen by bringing in matte black finishes. These matte black pulls we used are from amazon and a great price!
The plumbing fixtures were some of my favorites to choose, I was nervous about committing to the black color but I love them.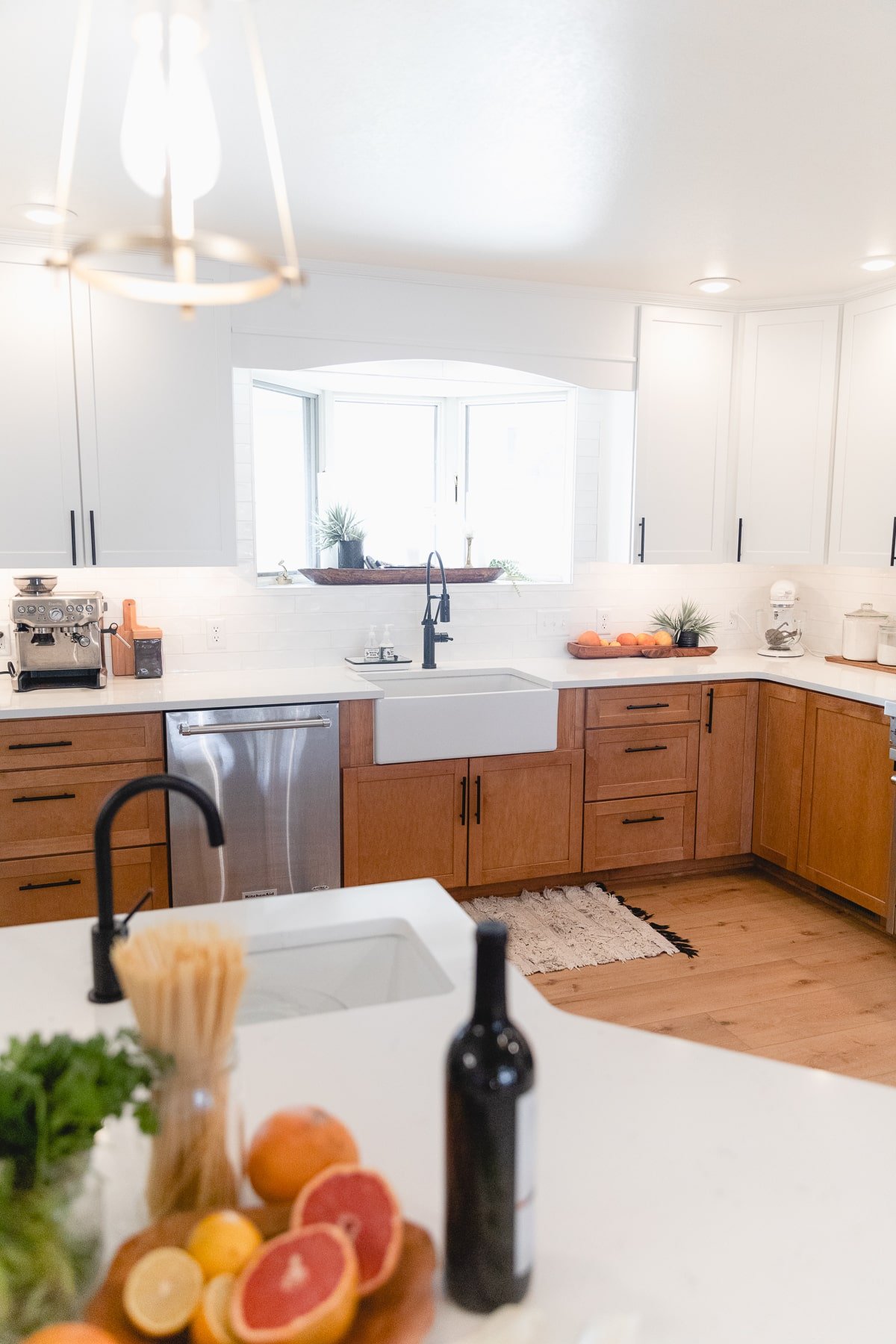 The Major Changes
To recap! The major changes we made in this kitchen that helped it go from early 00s tragedy to 2020's most fashionable kitchen (self proclaimed, haha) are...
Change regular sink to farmhouse style
Paint upper cabinets and island white
New backsplash
White Quartz countertops
New Flooring
Remove soffit above sinks
Matte black finishes
New pendant lights
And what you've been waiting for.... the before and after!
Before and After Photos