I had the privilege and honor to join together with Travel Iowa and attend a virtual wine tour highlighting Iowa wineries. I'm sharing my experience, my opinions, and some fun facts about Midwest wines.
This post is sponsored by Travel Iowa, all thoughts and opinions are my own!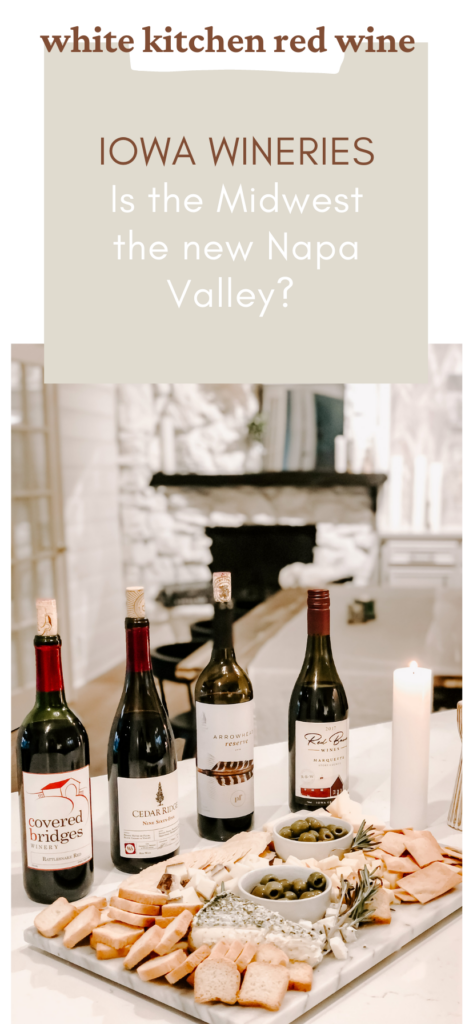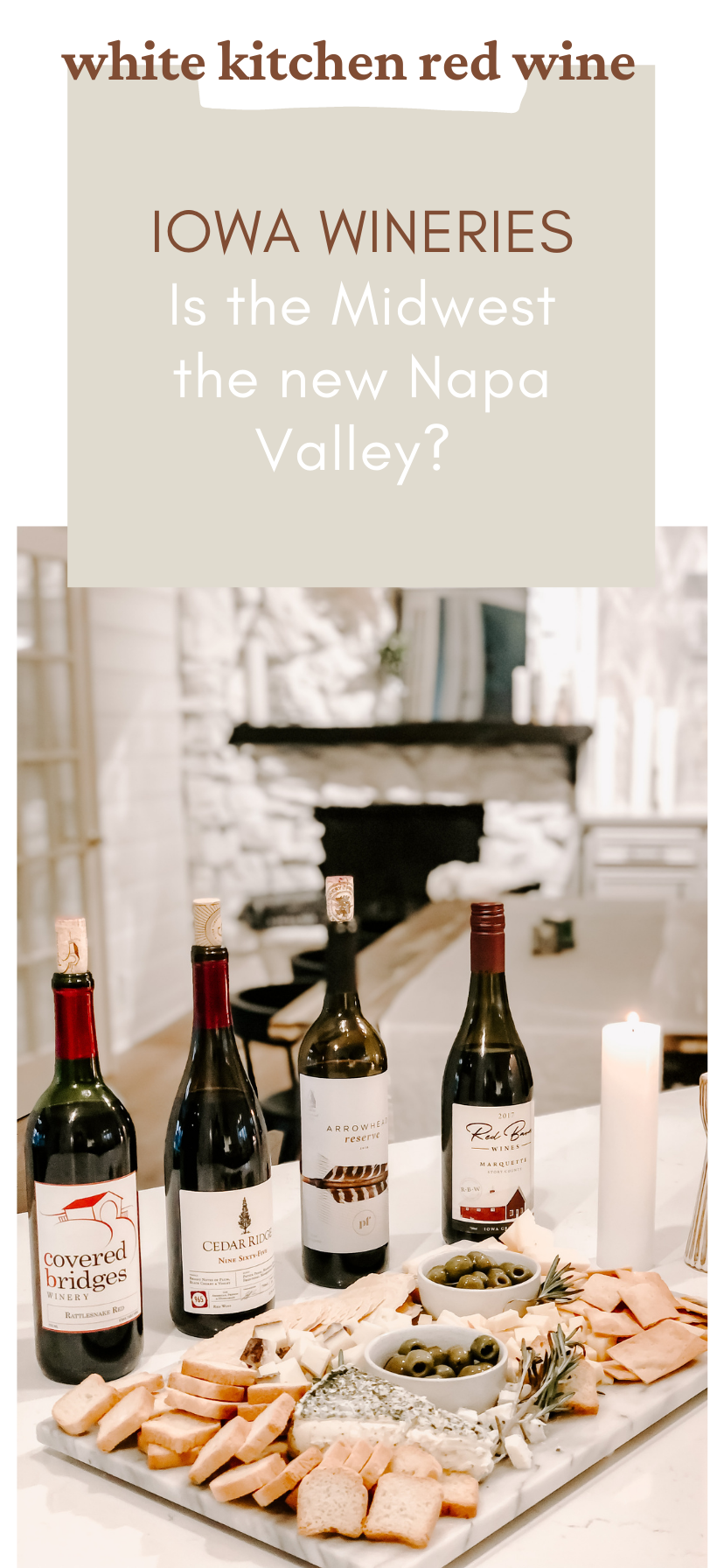 What Makes Iowa Wine Different?
It was unanimous between the 4 Iowa wineries that we virtually "toured" that farming wine grapes in Iowa and the Midwest is difficult, challenging, and rewarding.
Iowa has a short growing season and that limits the type of grapes as well as the length of growth time on the vine. All of which impacts the flavor of wine.
4 Iowa Wineries To Visit
So the kind people of 4 of Iowa's finest wineries joined our virtual taste test. While all are in Iowa, they are each distinctly different in their own ways.
Cedar Ridge Winery & Distillery (Swisher, Iowa) Winery, distillery, event space, is there anything Cedar Ridge can't do? Its down-home feel is translated through their wine.
Park Farm Winery (Durango, Iowa) has Chateau style buildings, wood-fired pizza, and delicious wine how could you resist Park Farm Winery?
Red Barn Wines (Story City, Iowa) Named after the red barn on their property, the owners are fans of fine wine and wanted to bring it to the Midwest.
Covered Bridges Winery (Winterset, Iowa) is family owned and they host a myriad of musical events! Complete with wine and food trucks.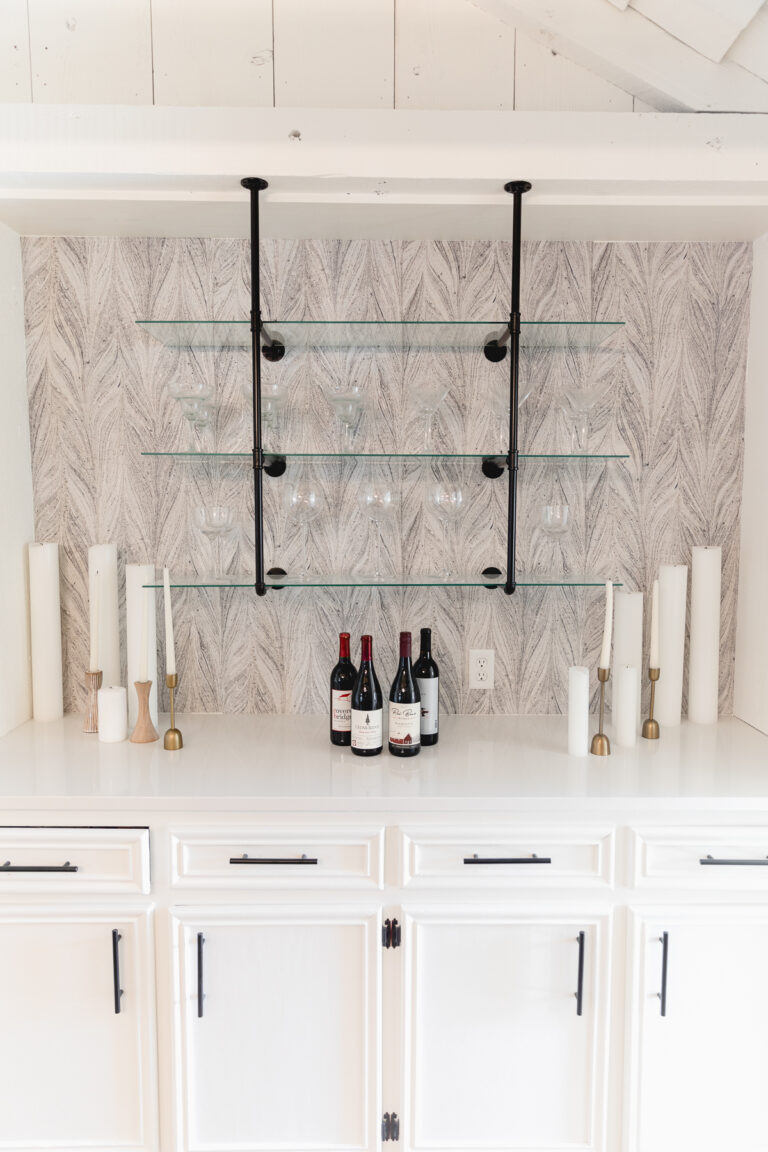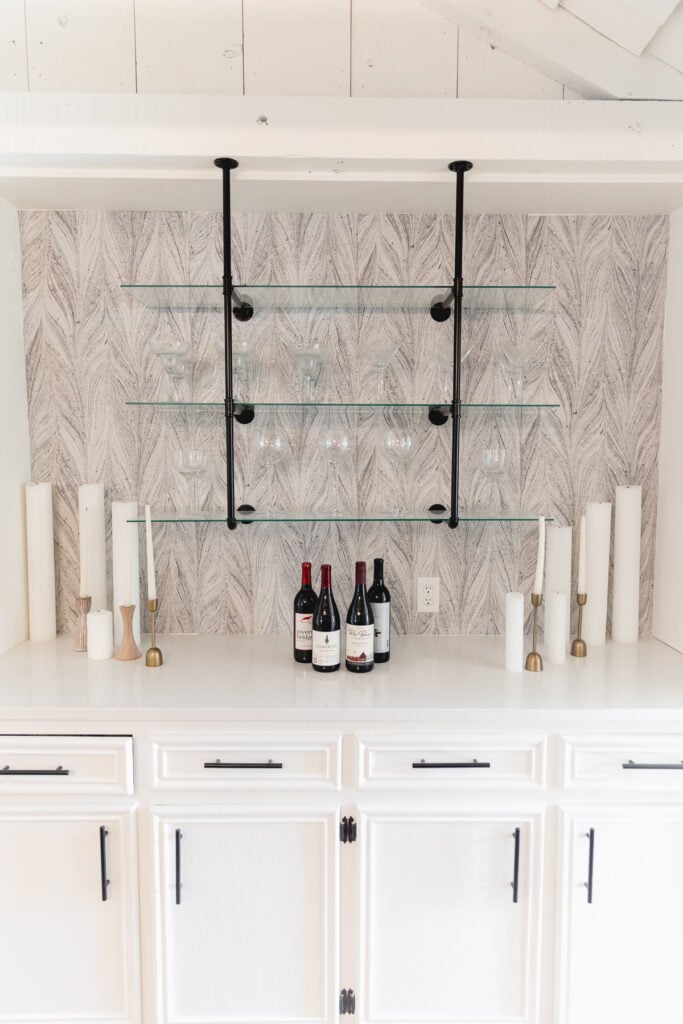 Cedar Ridge Winery & Distillery
This family-owned Iowa winery is right on highway 965. And that's the inspiration behind the name of the wine we tried: Nine: Sixty-Five. It's open for tastings, weddings, and even has a restaurant!
Kent, the gentleman from Cedar Ridge, was so passionate when talking about how the blending of the grape varieties was very intentional in this wine. It was blended in hopes of showing a taste of home.
The wine we tasted, Nine: Sixty-Five, uses building blocks of different and unique grape varietals. It's aged in barrels shared with the distillery and gives off a very cozy and homey vibe. The price point is $16.
Pair this wine with food, keeping in mind, "what grows together, goes together." Iowa is famous for pig farming so how about a pork dinner like my Stuffed Spinach Pork Loin. Or something more earthy like my Mushroom Lentil Risotto.
Check out Cedar Ridge Winery on Facebook, Instagram or Cedar Ridge Website.
Park Farm Winery
Next up from Durango, Iowa we tried the Arrowhead Reserve from Park Farm Winery. This Iowa winery has chateau inspired buildings, wood-fired pizza, and wine flights.
We met Dave from Park Farm and you could tell how much the atmosphere means to them at their winery! It seemed like a place you wanted to round up all your friends and head out to a wine and pizza night there.
The Arrowhead Reserve was pleasantly acidic for red wine and is created with Marquette grapes. This bottle sells for $26 and would be a great one to bring to a guest's house.
Dave from Park Farm Winery highly suggests pairing this wine with some chocolate! Maybe even my Chocolate Cherry Cupcakes to play off the deep juicy flavors in the wine.
He also suggested letting this bottle air out a bit before pouring for yourself or guests.
Learn more about Park Farm Winery on their website, Facebook, and Instagram.
Red Barn Wines
Named after the red barn on their property, this winery began with a dream of producing high-quality cold climate grapes (mixed with creative winemaking skills) to produce fine Iowa wines.
After visiting California for wine tasting, John, thought why not do this in Iowa!? John mentioned he had studied soil at a point in time in his career and was interested to see how the Midwest wine would fare.
We tasted their 2017 Marquette and the Marquette grape is almost exclusive to the Midwest and is acidic in nature. Almost lemony!
This wine was light on the palate and would be ideal for a summer sipping wine and paired with lighter fare such as my Grilled Chicken Sliders or Salmon Spinach Pasta.
Covered Bridges Winery
Last but certainly not least of the Iowa wineries, Covered Bridges Winery. We tasted their best in show Rattlesnake Red.
Kevin Fido started the winery with his wife and another couple. He presented their Rattlesnake Red to us and you can tell how involved he must have been in the whole process.
They are very proud of the fact that they grow and only use 100% Iowa grown grapes in their wines.
Nestled in the hills of rural Madison County, this family-owned winery takes pride in its name from the history of the local bridges.
This one was sweet on the tip of the tongue, and not too dry on the finish. If you enjoy sweet red you would enjoy the Rattlesnake Red.
Something that would be delicious with this wine would be my Teriyaki Pork Sliders with a cool cabbage slaw.
Visit their website at Covered Bridges Winery to learn more, as well as their Facebook and Instagram.