Whether a quick snack is needed for the kids or an at home pizza night is in order, these 10 minute tortilla pizzas are perfect for anyone!
Growing up we were served tortilla pizzas ALL THE TIME. It's definitely a comfort food for me. I even craved these during pregnancy because they brought so much comfort.
They are so simple to make, have some great food groups for kids to sneak in, and are done in 10 minutes. Perfect for busy moms! I've made some delicious heart shaped ones for my daughter.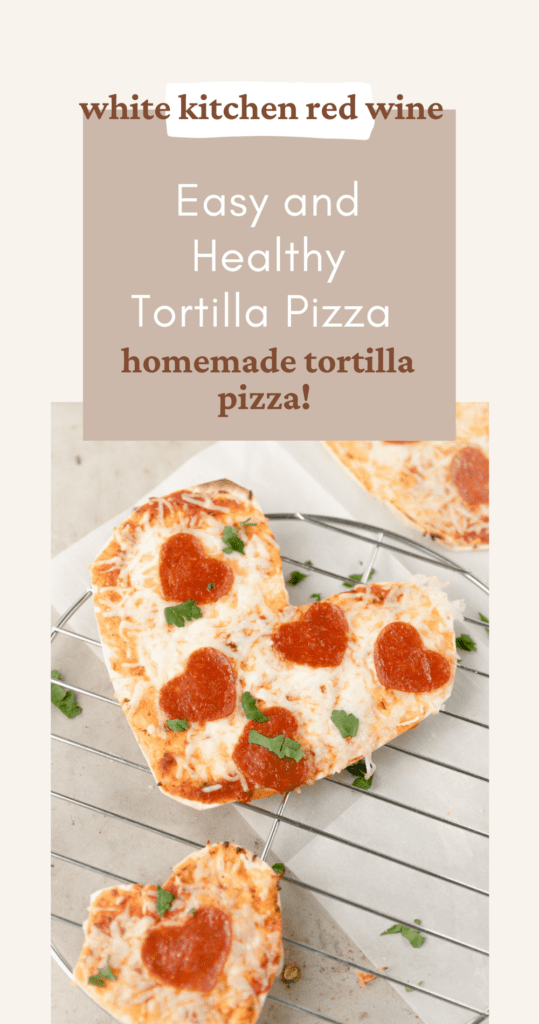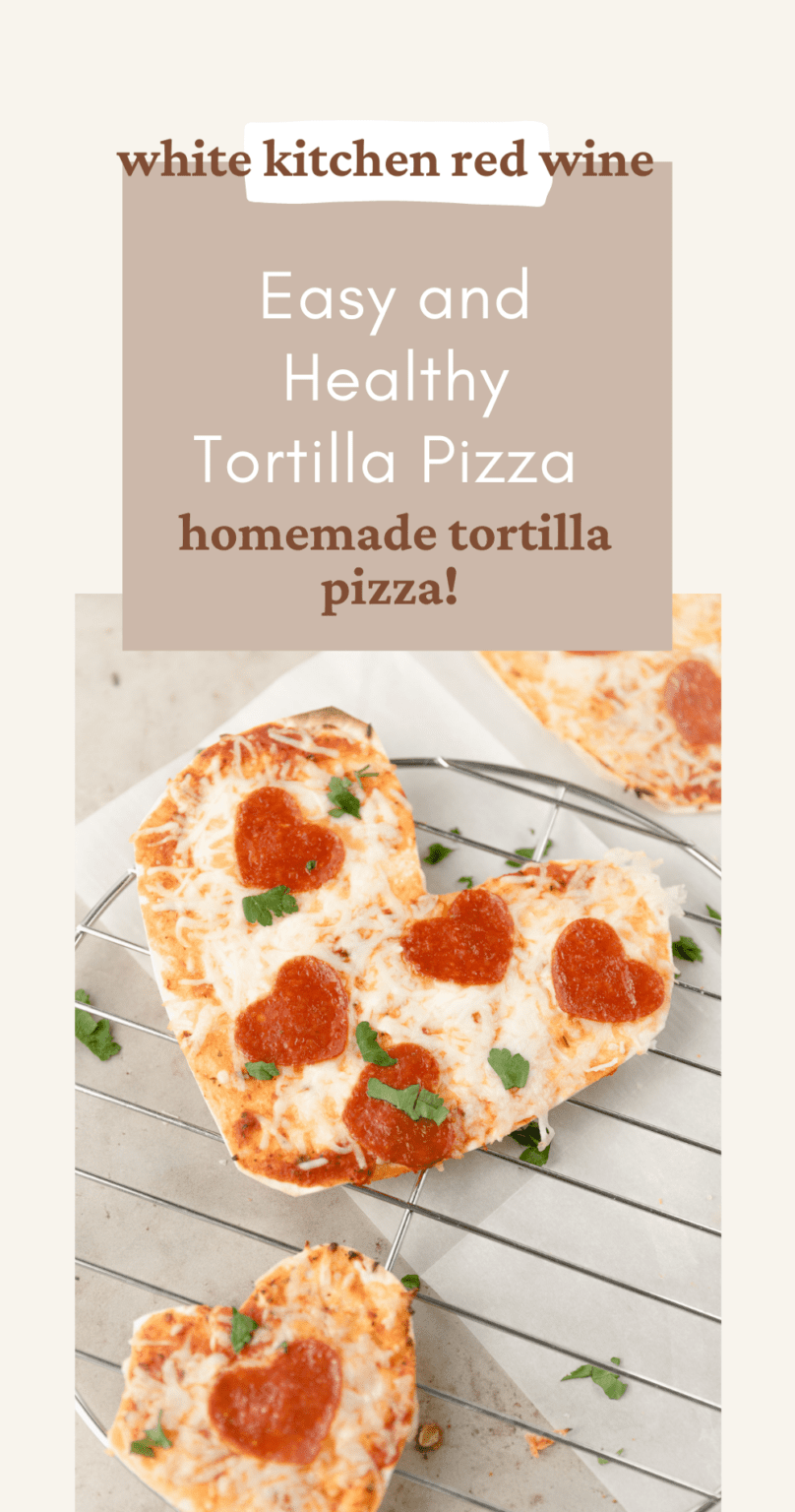 Healthy Tortilla Pizza
In comparison to an actual pizza, this tortilla version is healthier. I also use the best possible ingredients for the sauce, cheese, and pepperoni to ensure they taste as good as possible.
Less grease and calories than traditional pizza with all the great flavors! You could add any veggies you want on top as well.
Low Carb Options
We definitely have options to make it even healthier by swapping out the type of tortilla to use. Use whole wheat, low carb option, or go the traditional route with flour tortillas.
I love the wheat and corn tortillas from Trader Joe's for the best of both worlds.
Great For Kids!
This is such a fun activity to do with kids. I've made these into hearts, but use whatever cookie cutters you have to create fun shapes with pepperoni!
You could even use sliced cheese and a cookie cutter for an extra cheesy pizza.
Set up all the toppings in little bowls and let your kiddos build their own tortilla pizzas. Bake them and enjoy them together as a family.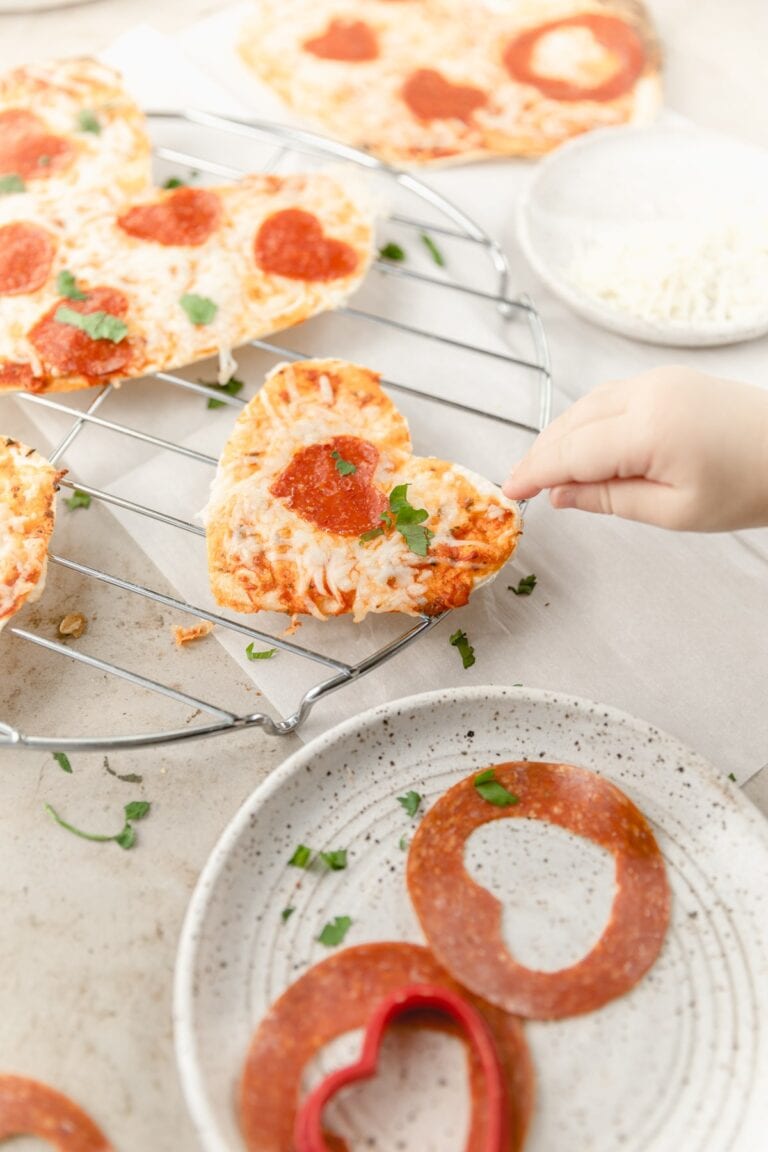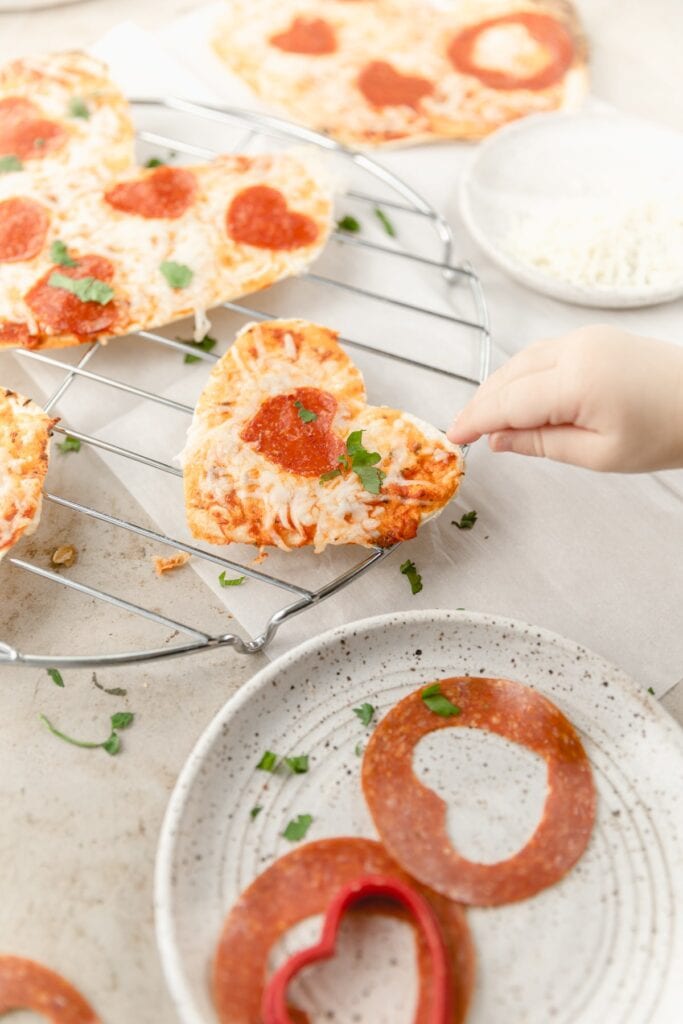 Other Toppings For Tortilla Pizza
You could top these pizzas just like you would any other pizza. However since the tortilla crust is fairly thin, we want to avoid toppings with a lot of water than come out when baked.
Such as mushrooms. Those could make the tortilla soggy when we want it nice and crispy!
How To Make It
Grab tortillas, sauce, cheese, and pepperonis.
Preheat the oven to 450 degrees Fahrenheit
Bake the tortillas first on a baking sheet for about 5 minutes to start crisping them up.
Top with a small amount of sauce, cheese, pepperoni.
Bake for an additional 6-7 minutes until cheese is melted and edges are crispy.
Enjoy!
Air Fry Or Oven
So another option you have to make these in a pinch (and make them extra crispy) stick the tortilla in your air fryer!
Air fryer is a great option for a single serve tortilla pizza. However if you are making more than 2 or 3, you would want to use your oven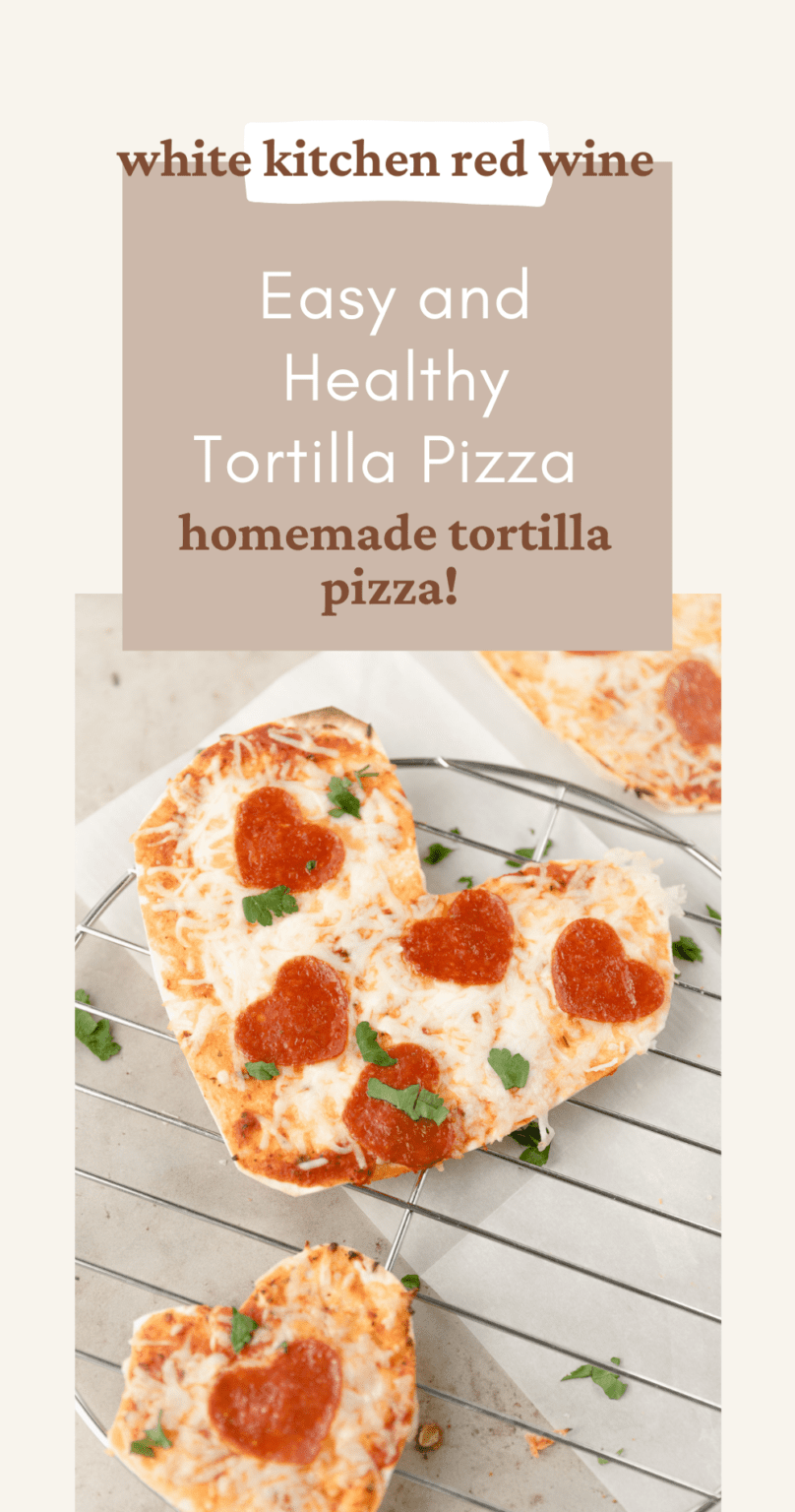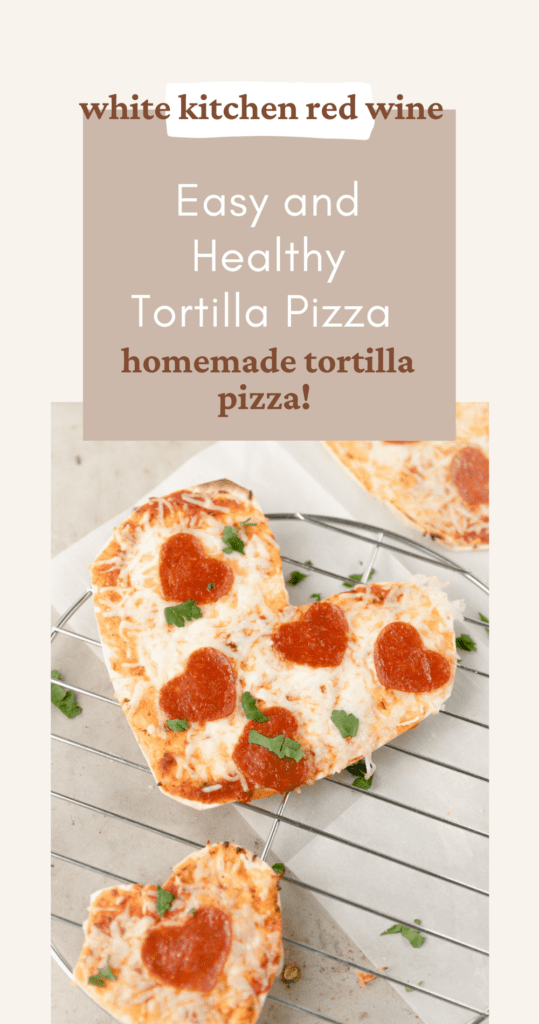 📖 Recipe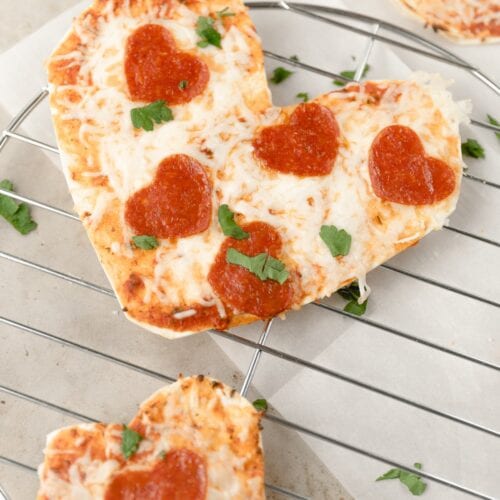 Ingredients
4

burrito size flour tortillas

½

cup

pizza sauce

½

cup

mozzarella cheese

4

oz

pepperonis

fresh basil for topping
Instructions
Preheat the oven to 450 degrees Fahrenheit

On a baking sheet, lay out the tortillas. You may need 2 cookie sheets.

Bake these for 5 minutes to start crisping them up.

Spread equal amounts of sauce, cheese, and pepperoni on each pizza.

Place back in the oven for 7-8 more minutes.

Enjoy!