Another e-book! Am I crazy? No....I just want the BEST for my friends and family. This new e-book has FIFTEEN new recipes that are going to help you kickstart this new year in a healthy fashion.
Click Here To Sign Up For My Ebook!
Easy, Healthy Snack Recipes
I'm mostly known for my 30 minute dinners but that doesn't mean I can't make a mean snack here and there! You'll find 5 easy but healthy snack recipes in the ebook that can even be repurposed to create a quick dinner...
Lunch Recipes in a Pinch
Lunch? Forget about it! Literally, I usually do. However with this e-book you're getting 5 lunch recipes that can easily be made ahead in the week and enjoyed for a quick, healthy lunch break!
Healthy 30 Minute Dinners
Now to what you've all been waiting for, the dinners! 5 new dinner recipes that can be cooked in 30 minutes and will leaving you feeling lighter and healthier in the new year.
But that doesn't mean we're sacrificing flavor at all! 5 new dinner recipes are packed with flavor and healthy, whole ingredients that the whole family will love!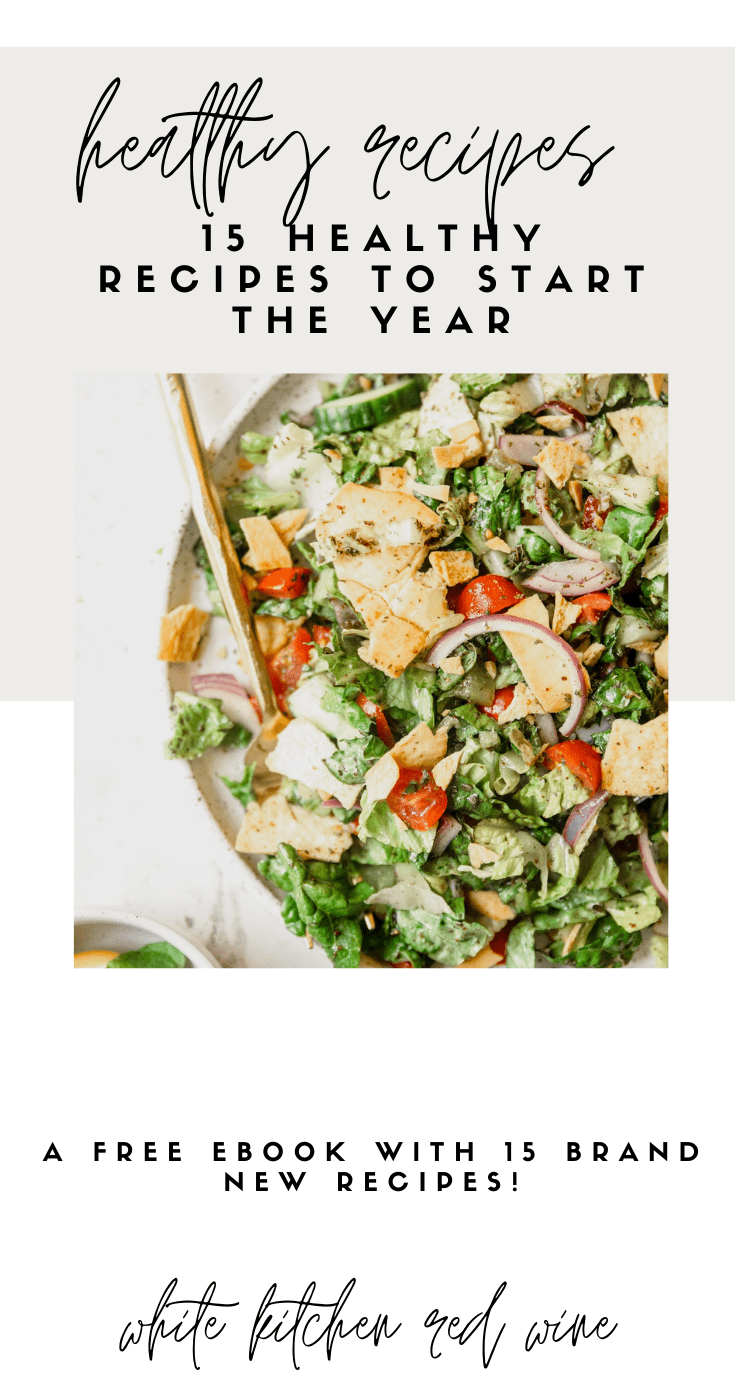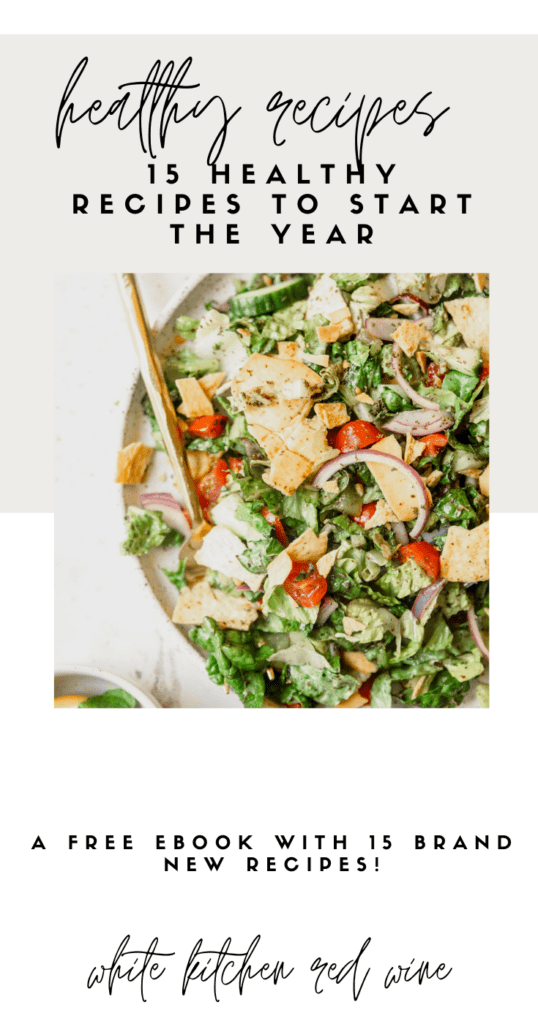 15 New Recipes for the New Year
Ok here it is! The brand new ebook, click below to enter your email address and you'll get it straight to your inbox. Please enjoy and leave a comment below if you find a recipe you particularly love!