On The Go Protein Snack
Whether you are a mom on the go (or dad!) or a student who needs a quick afternoon pick me up. These sweet little edible cookie dough protein balls are for you!
So often I find myself running out the door to an activity or errand with my toddler only to get in the car and realize I haven't eaten anything. I know at that moment we will inevitably end up in the Chik Fil A drive-through. It's just the truth.
Homemade Protein Balls using Nutsola
These edible protein cookie dough bites are loaded with 10 grams of protein in one serving and I used Nutsola grain-free granola to really amp up the flavor and add some superfoods!
Nutsola is a grain & gluten-free granola mix that has nuts, chia seeds, dates, fruit, and other whole foods that you can literally see in each handful.
No filler, no added sugar. I was gifted 2 bags, Vanilla Almond and Banana Nut. I loved both and I have my eye on trying the Peanut Butter flavor next.
Why Keep Protein Snacks On Hand...
These edible cookie dough balls are SO simple and keep very well in the fridge for a week or so.
Pop a couple into your purse or diaper bag and you won't go hungry! Or hangry....
The "cookie dough" is made up of cashew butter and Nutsola granola mix. I added in a dash of honey and vanilla and of course had to add sprinkles. You could totally add chocolate chips or any other cookie ingredients you love!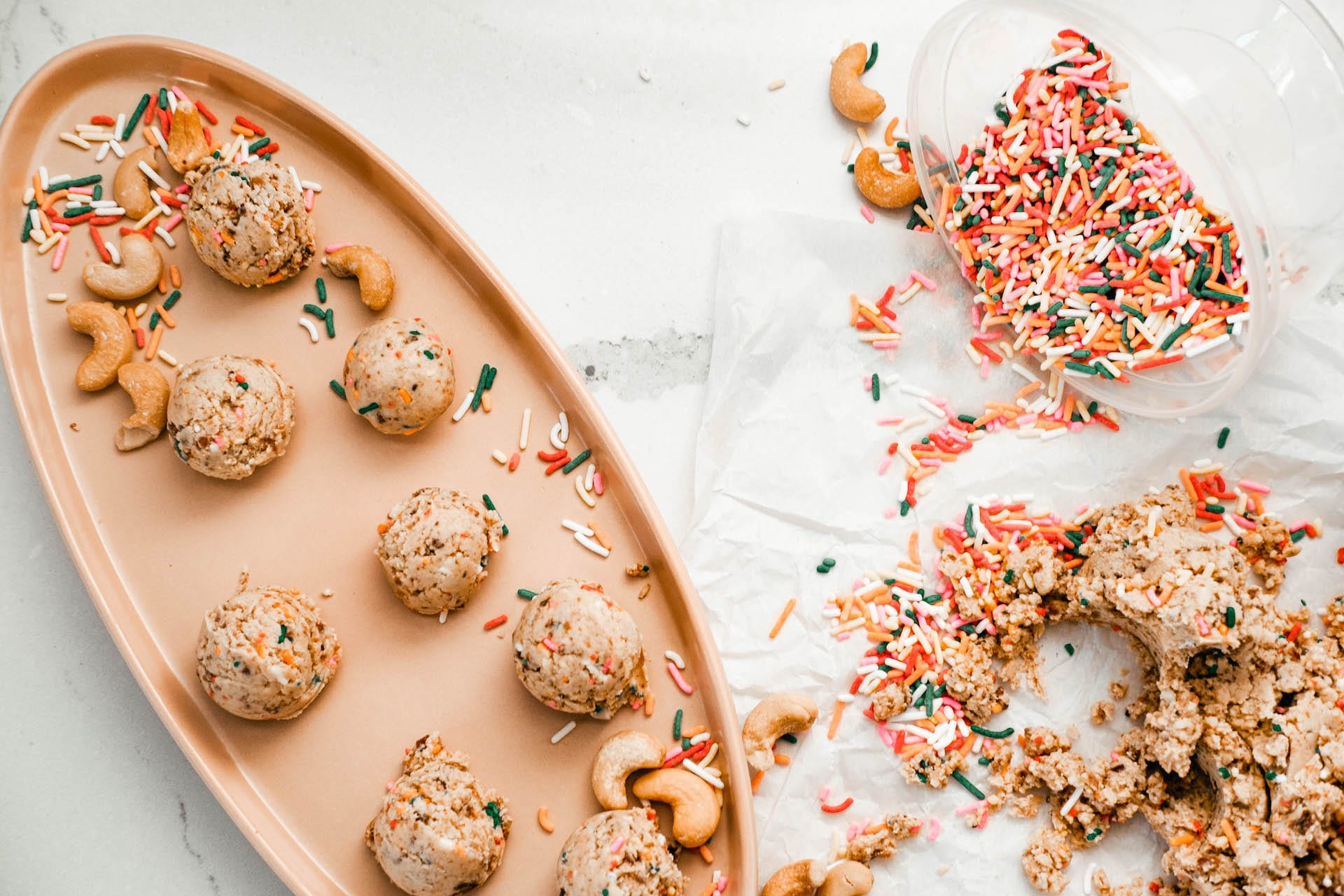 ---