It's no secret that once the weather starts changing, the sniffles, colds, aches, and other sickness tend to follow! While I LOVE a little chill in the air, it's important to nourish our bodies with foods that will help our immune systems and just pack in tons of nutritious foods!
I've compiled a list of the 10 best soups for wellness this fall that will keep your tummies full and are loaded with good-for-you ingredients.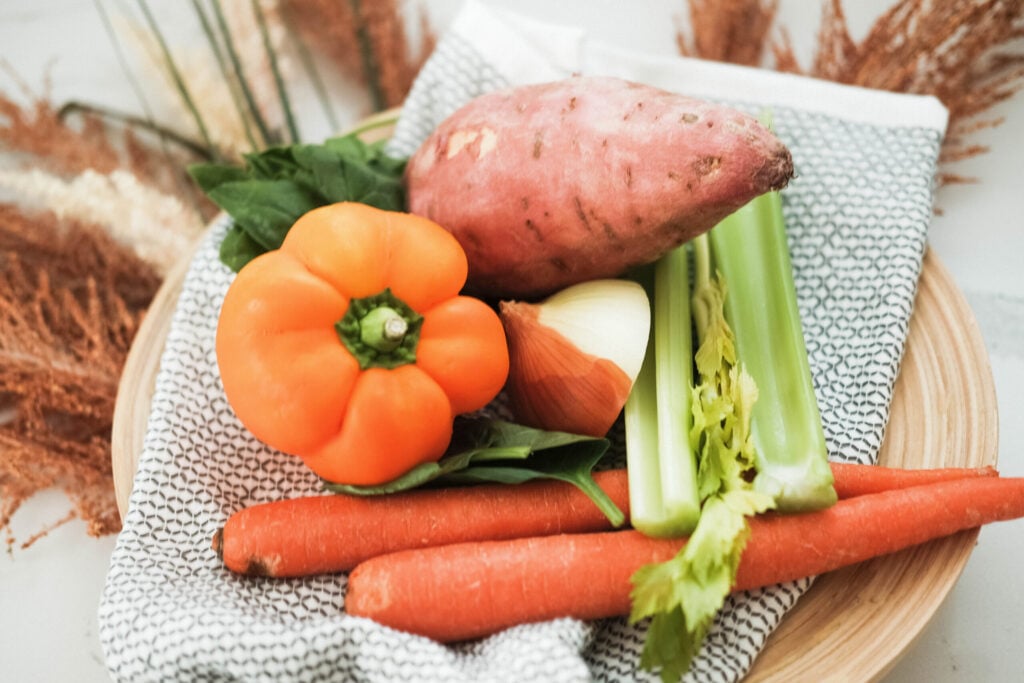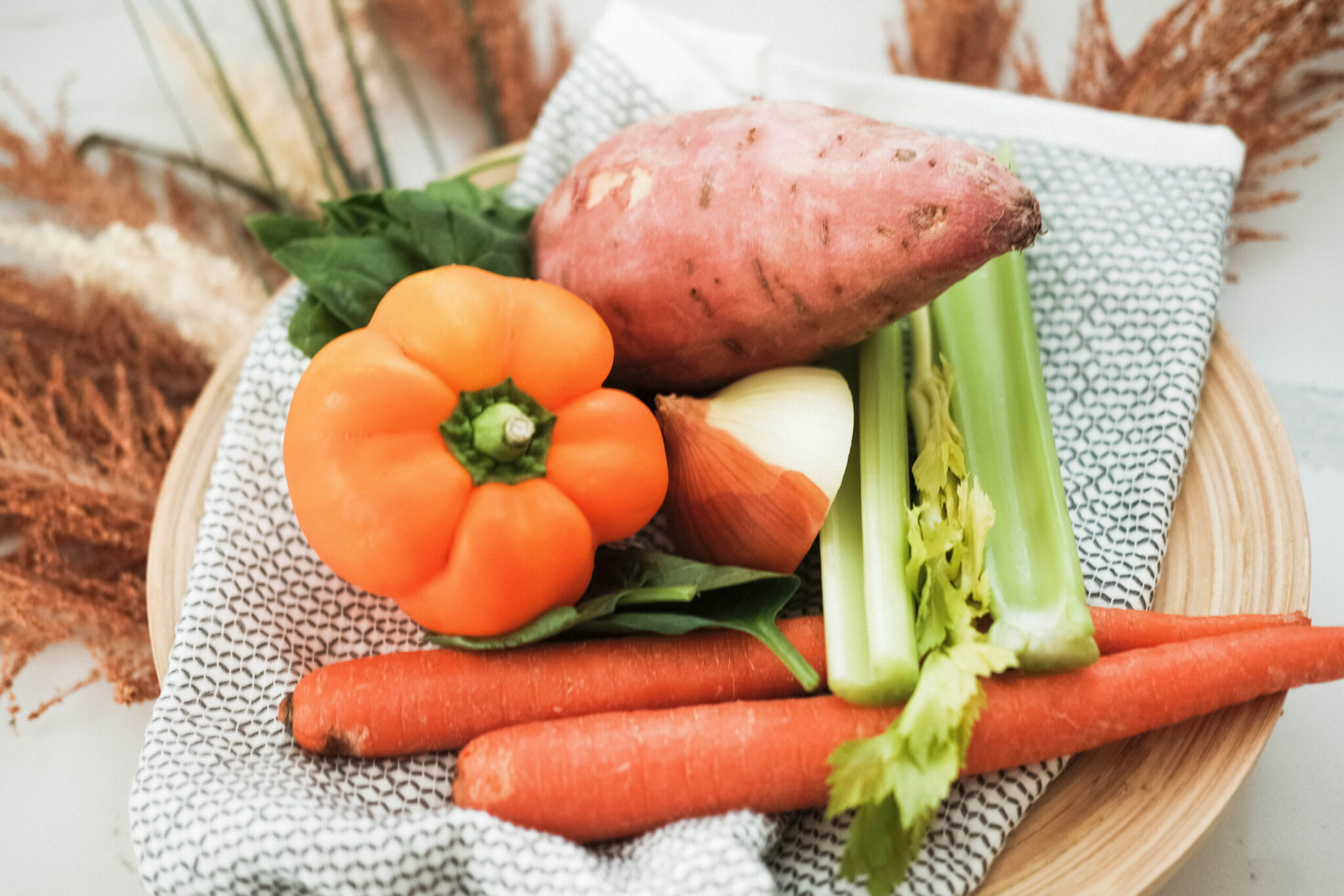 Best Soups For Wellness
Whole30 Turkey Meatball Soup with Zoodles - Cook At Home Mom
A Whole30 approved soup, this hearty meal is loaded with ground turkey meatballs and zucchini noodles. A tomato broth based soup, it has only a few simple ingredients that you most likely already have!
Easy Instant Pot Carrot Soup with Ginger & Coconut Milk- Piping Pot Curry
Incredible beautiful and incredibly delicious, this Instant pot Carrot Soup has ginger and coconut milk in it. Both incredibly healthy and ginger is one of my favorite things for staying well this fall!
Vegan Miso Noodle Soup Recipe- Veggie Society
Miso is a fermented food, so this will have bacteria that is good for the gut in it! Plus, miso soup is one of my all time favorite things to order when we get take out. Make it at home and have no MSG hangover.
Loaded Veggie Soup - White Kitchen Red Wine
Obviously I love this recipe because it has a tomato broth base plus almost every veggie under the sun! Loaded with veggies as the name suggests and seasoned with cinnamon- its not only comforting but absolutely good for you.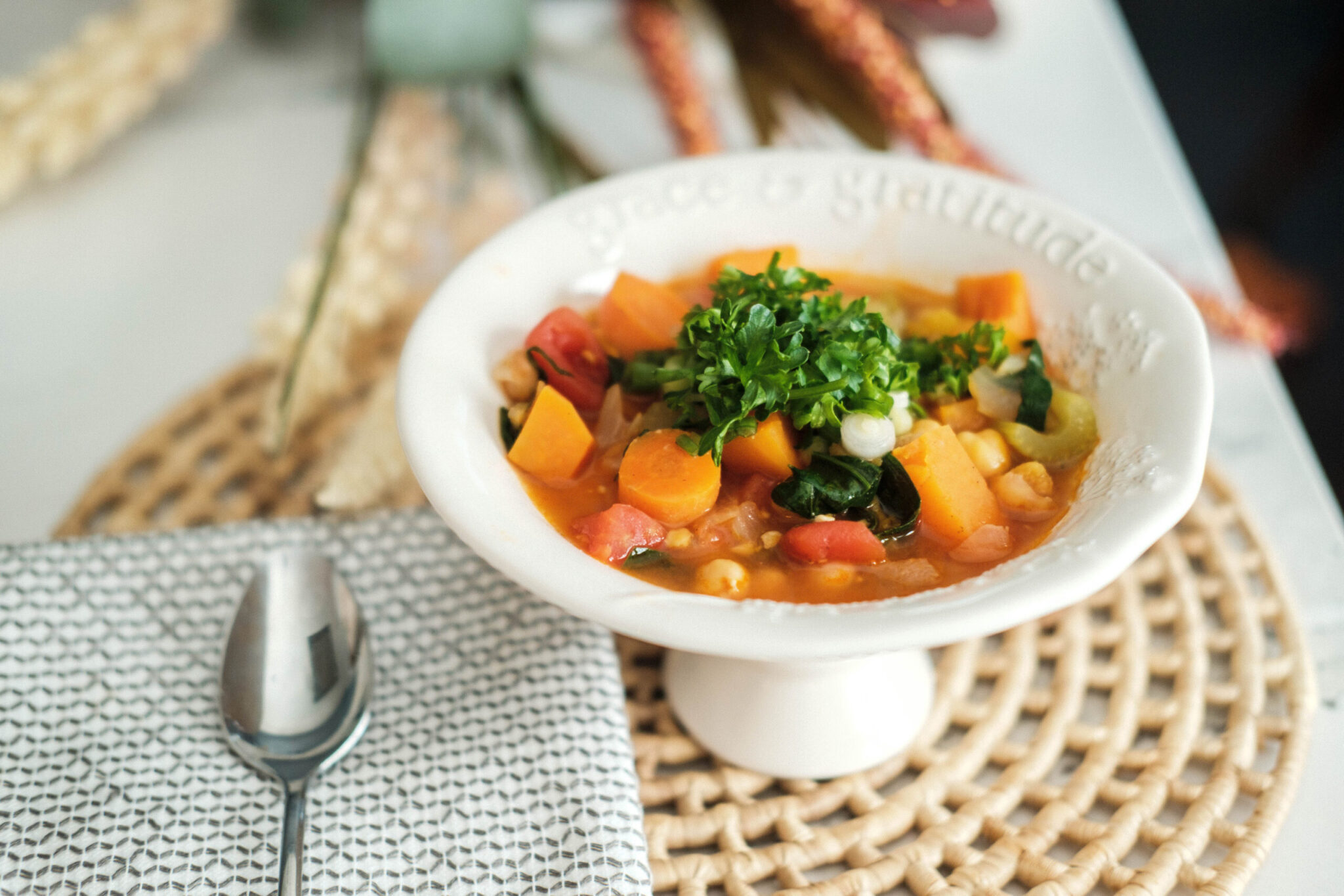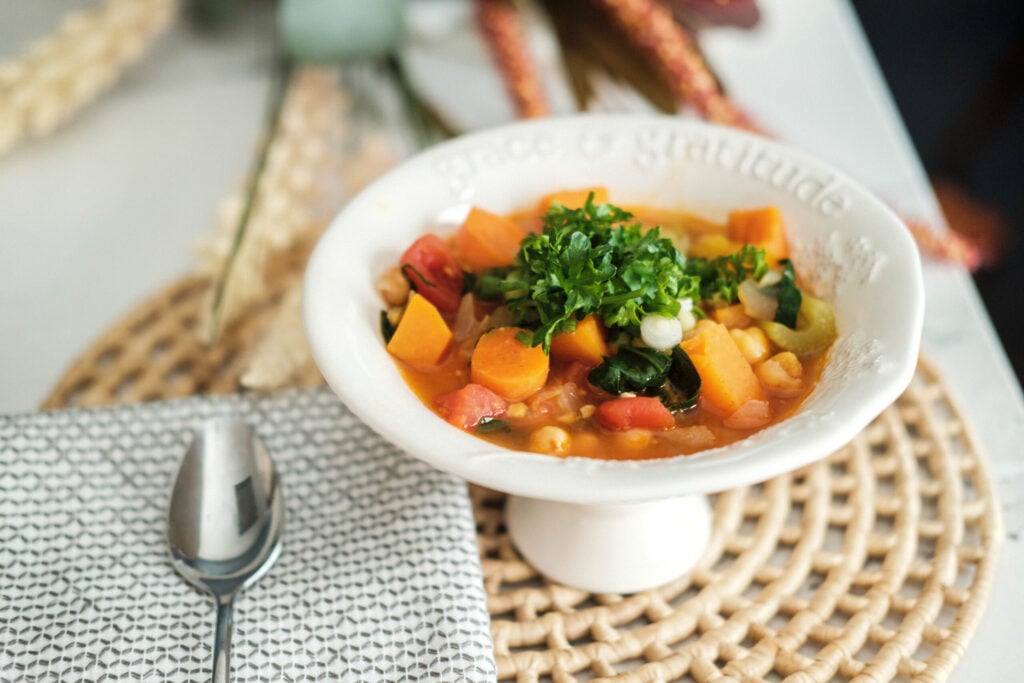 The Best Keto Broccoli Cheese Soup You'll Ever Have - The Curious Frugal
Low carb, broccoli cheese soup is good for the soul! One of my all time favorite soups to order at restaurants because HOW could you go wrong with broccoli and cheese? Check out this Keto broccoli cheese soup!
Swiss Chard Soup with Lentils and Cauliflower - Pina Bresciani
Lentils are an excellent source of plant based protein and cauliflower is one of the most underrated veggies in my opinion! This soup is also packed with good for you veggies like Swiss chard, cauliflower, and lentils. It is rounded out by some pasta in a veggie stock base. YUM!
Healthy Mushroom Soup (Gluten Free Dairy Free) - Healthy Taste of Life
Creamy, dairy free mushroom soup is a comfort food at is best! Shittake mushrooms are immune boosting and offer great flavor to this soup. Also loaded with other veggies the soup is a perfect chilly day lunch!
Creamy Root Vegetable Soup- Whole New Mom
This delectably creamy soup has root veggies like celery root, parsnip, and sweet potato for an earthy and hearty meal. It's so creamy yet completely dairy free. We can do this through the use of creamy coconut milk.
Wild Garlic Soup- Greedy Gourmet
Garlic is the base of this bright green soup! Garlic is a superfood that has so many health benefits such as antibiotic, antifungal, and anti-inflammatory properties. Would you believe that wild garlic leaves create this intensely beautiful soup!?
Spicy Broccoli Soup- Natalie's Health
Rounding out our 10 soups for wellness is this spicy broccoli soup. This soup has many healing spices such as ginger, cinnamon, and turmeric. In addition to that you can sneak that pesky broccoli to husbands and kids alike through this fun soup!