Are you always on the lookout for the latest food trends to impress your dinner party guests? Look no further than this delicious and easy cream cheese taco dip recipe!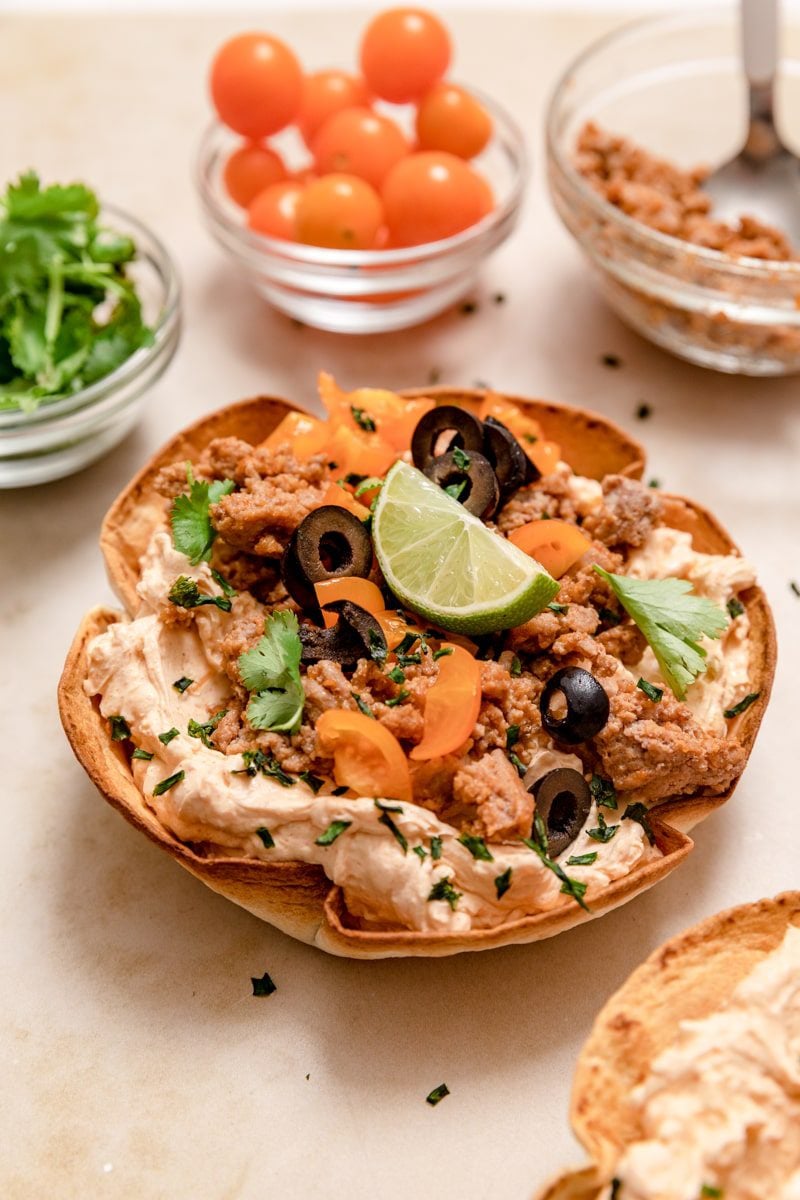 Perfect for any occasion, this dip is sure to be a hit with both adults and kids alike. Made with simple and fresh ingredients, it's a great option for busy moms who want to impress their guests without spending hours in the kitchen. So grab your red wine and let's get started on making this crowd-pleasing dip!
This would be perfect for a 4th of July BBQ or your next Game Day Celebration!
Delicious and Easy Taco Dip Recipe
Cream cheese taco dip is a mouthwatering blend of creamy, tangy cream cheese, zesty taco seasoning, and savory ground turkey!
This delectable dip is a favorite among partygoers, especially those who love Mexican-inspired flavors. Just like my delicious and tangy Skinny Mexican Corn Dip!
The cream cheese adds a velvety texture that perfectly complements the bold flavors of the taco seasoning and ground turkey. You can customize the dip to your liking by adding your favorite toppings like shredded cheese, diced tomatoes, or chopped jalapeños.
Whether you're looking for an appetizer to bring to a potluck or a quick and easy dish to serve at your next dinner party, cream cheese taco dip is sure to be a crowd-pleaser.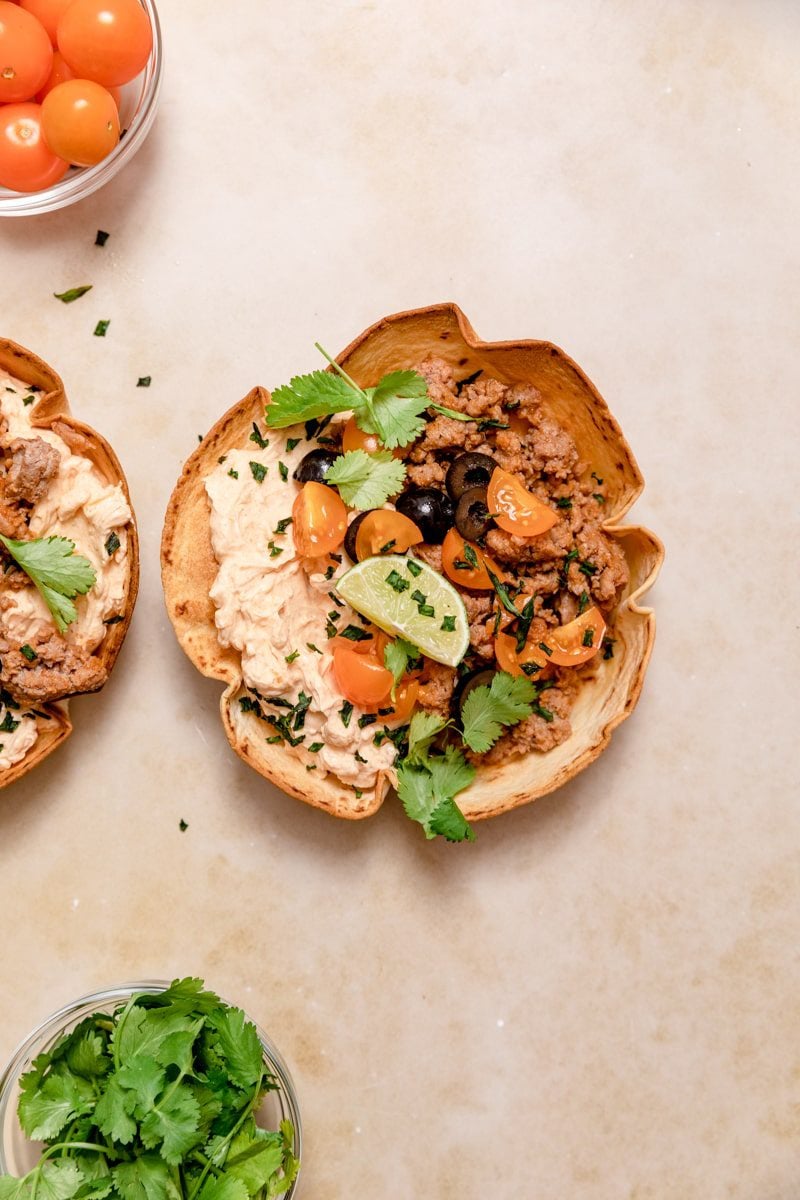 Why You'll LOVE This Easy Taco Dip
The popularity of cream cheese taco dip can be attributed to its delicious taste and easy preparation. It takes only a few minutes to make, making it perfect for last-minute party preparations.
All you need is cream cheese, sour cream, taco seasoning mix, shredded cheddar cheese, lettuce, tomato, and tortilla chips.
BEST Texture Combo! The creamy texture of the dip combined with the crunchy tortilla chips makes it an ideal snack for parties. Guests love to indulge in this flavorful dip while mingling with others at the party.
It's vertsatile! Another reason why cream cheese taco dip is so popular is that it's versatile. You can customize the ingredients according to your preferences or add some extra toppings like olives or jalapenos if you want more heat. Overall, the popularity of cream cheese taco dip at parties shows no signs of slowing down anytime soon.
Easy! It's easy to prepare and always hits the spot when it comes to satisfying cravings. Taking less than 10 minutes to make it.
So next time you're planning a party or gathering with friends and family members, consider serving up some delicious cream cheese taco dip as an appetizer!
Ingredients
Take your appetizer game to the next level with this easy-to-make and delicious taco cream cheese dip with meat. Here's what you'll need!
Cream cheese
Sour cream
Taco seasoning mix or homemade taco seasoning
Salsa or diced tomatoes and green chilies
Shredded cheddar cheese 
Sliced Black Olives 
Ground Turkey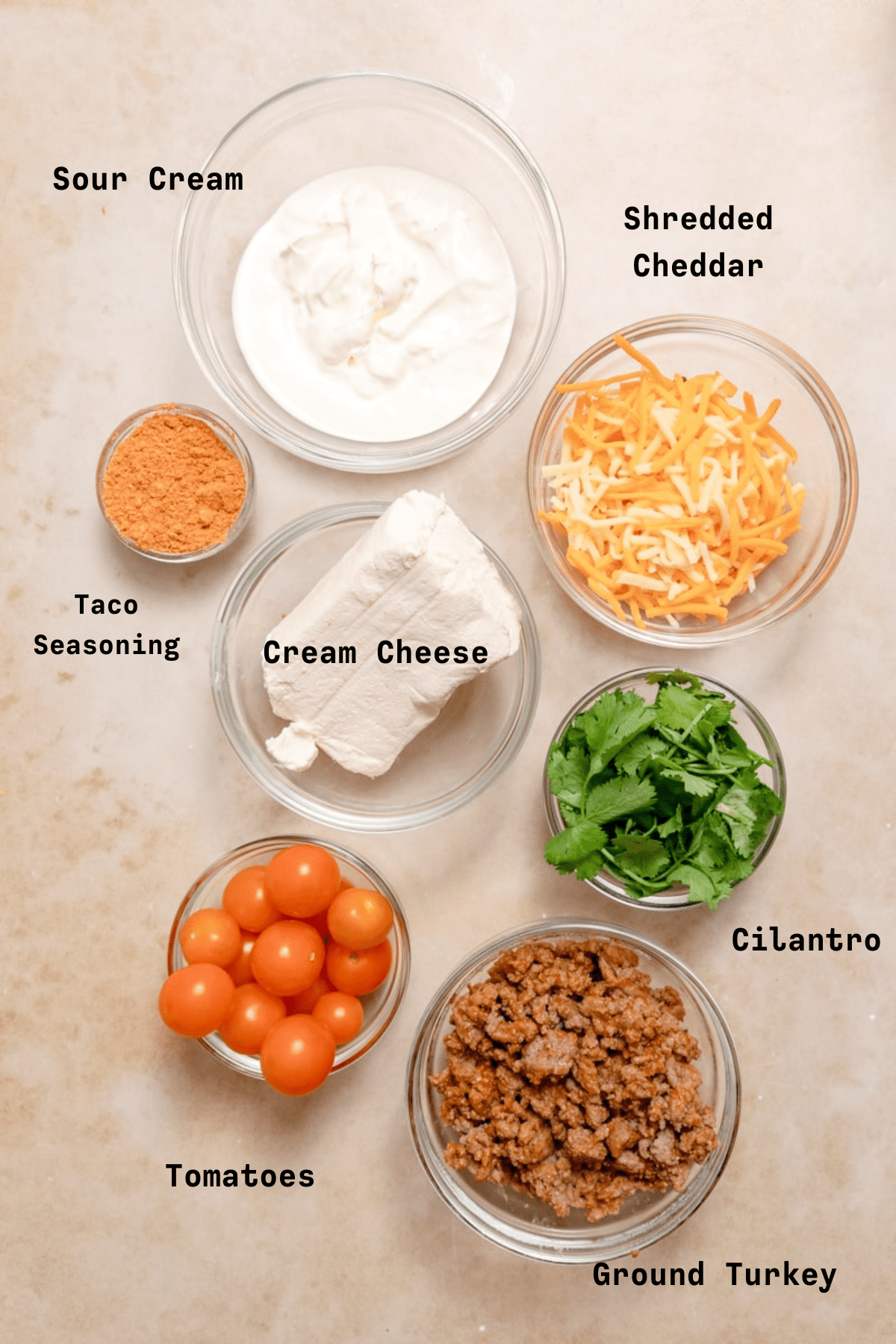 How to Make Taco Dip for Your Next Party
Impress your guests with this delicious and simple recipe for the best taco cream cheese dip, made easy by following our step-by-step guide...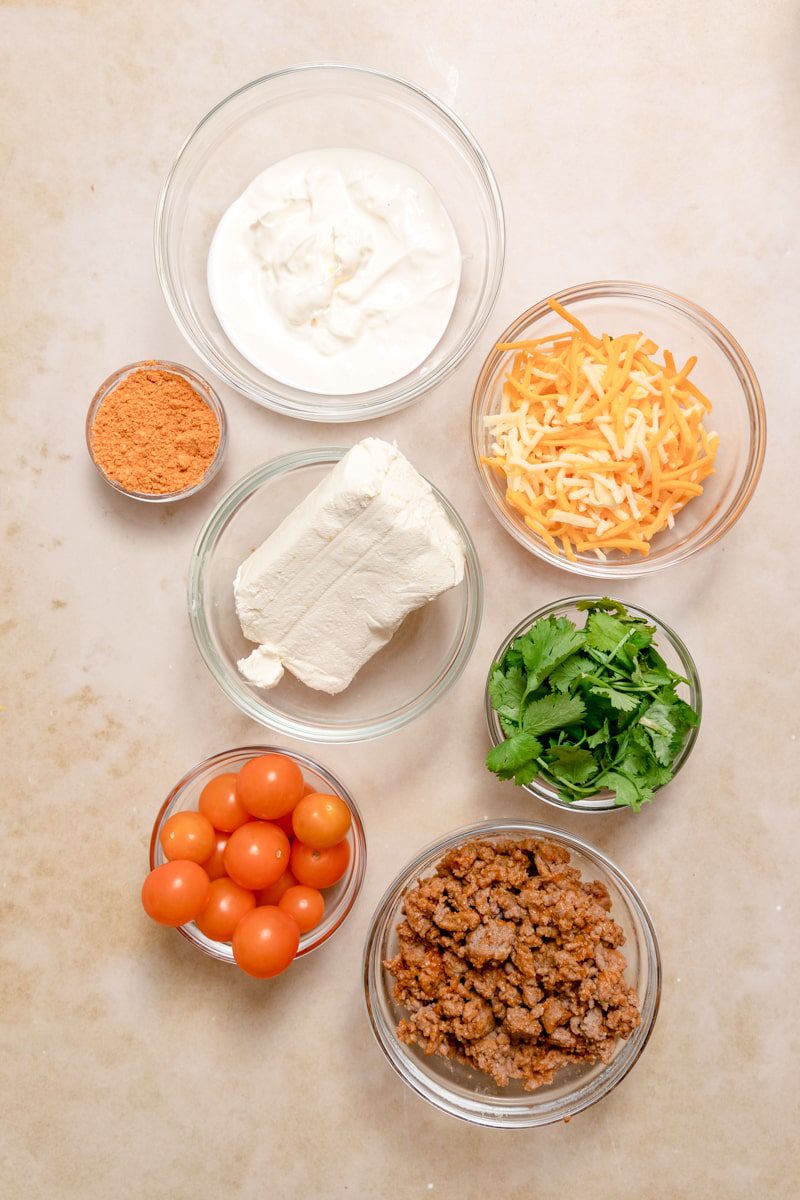 Let the cream cheese come to room temperature and brown the ground turkey & season with ½ the taco seasoning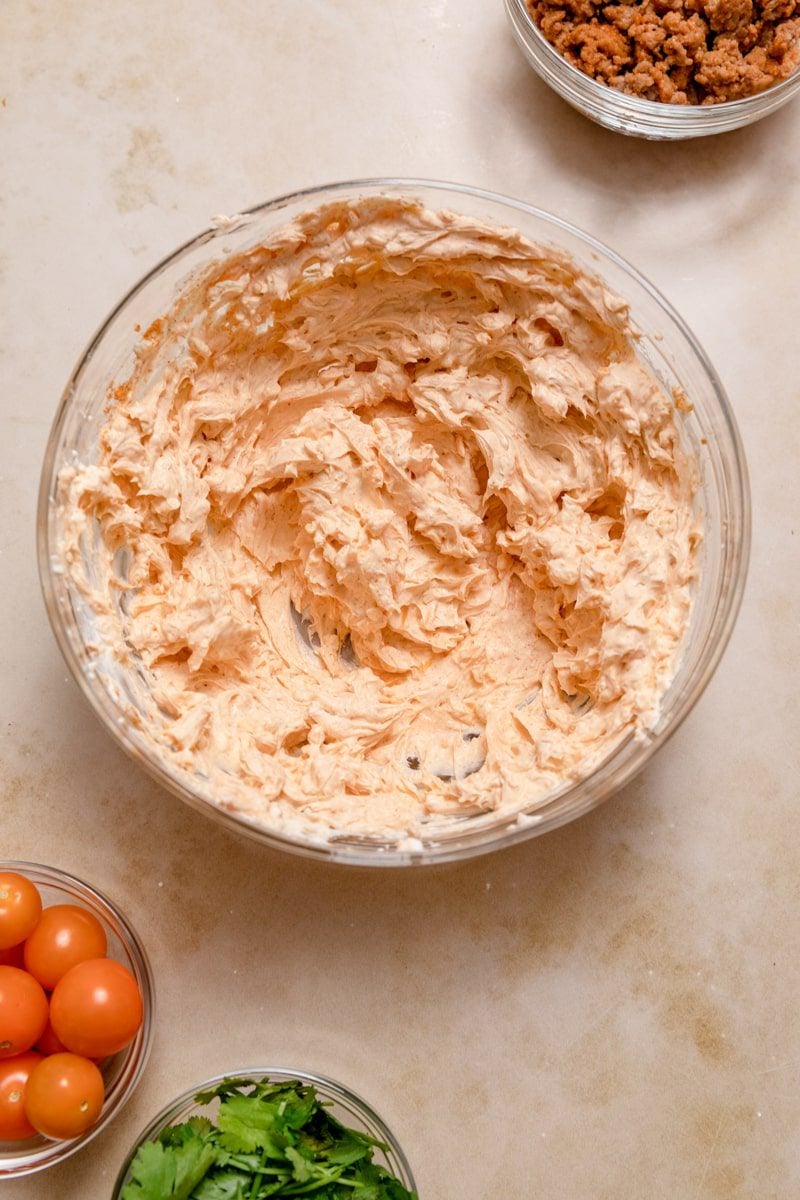 2. In a bowl mix together the sour cream, cream cheese, remaining taco seasoning, and cheddar cheese. Refrigerate.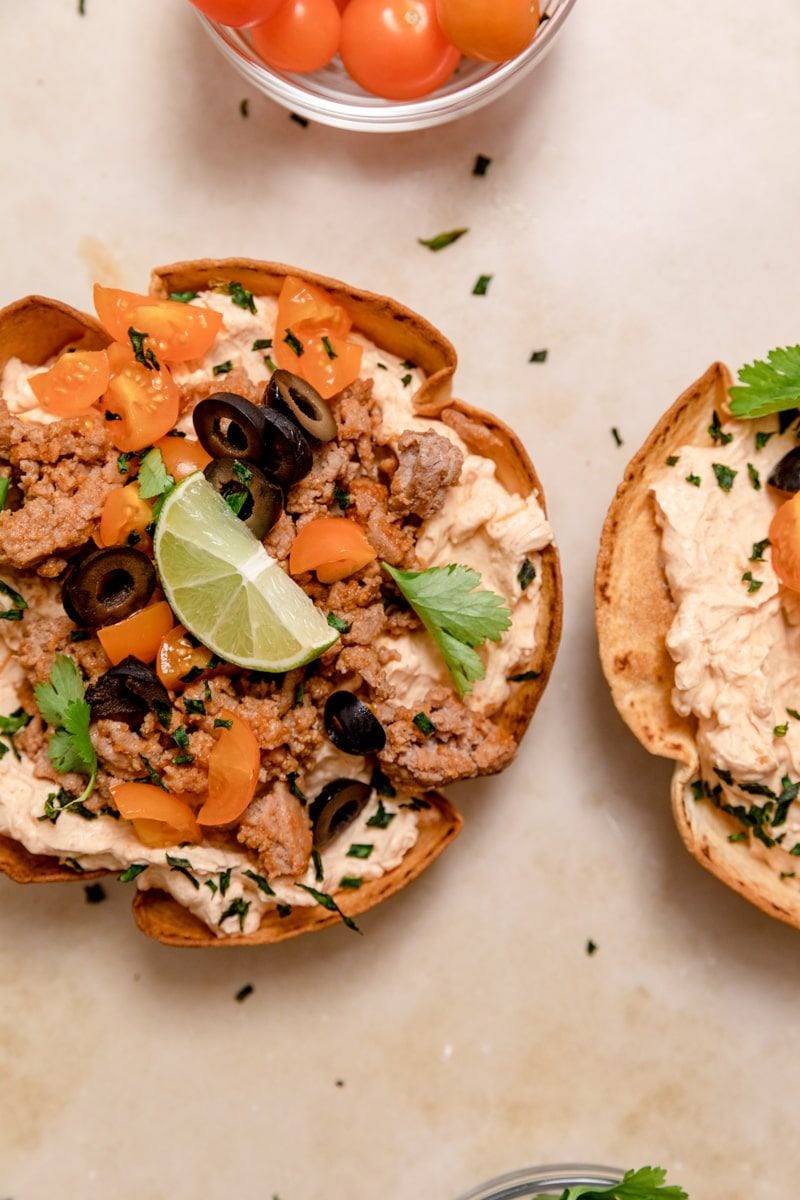 3. Fill your taco bowls or serving bowl with the cream cheese taco dip and top with sliced tomato, black olives, ground turkey and cilantro. Enjoy!
Variations and Substitutions
If you're looking to switch up the classic cream cheese taco dip recipe, there are plenty of variations and substitutions you can make to give it a new twist.
1. Use ground beef or chicken instead of turkey for a rich protein option.
2. You could also swap the taco seasoning for a homemade blend of spices to tailor the dip to your personal taste preferences.
3. Another fun variation is to mix in some salsa or guacamole to give the dip an extra kick of flavor.
4. Finally, for a healthier twist, you could substitute the cream cheese with Greek yogurt or cottage cheese to make the dip lower in calories and higher in protein.
No matter what variations or substitutions you choose to make, cream cheese taco dip is a versatile dish that will always be a hit at any party or gathering.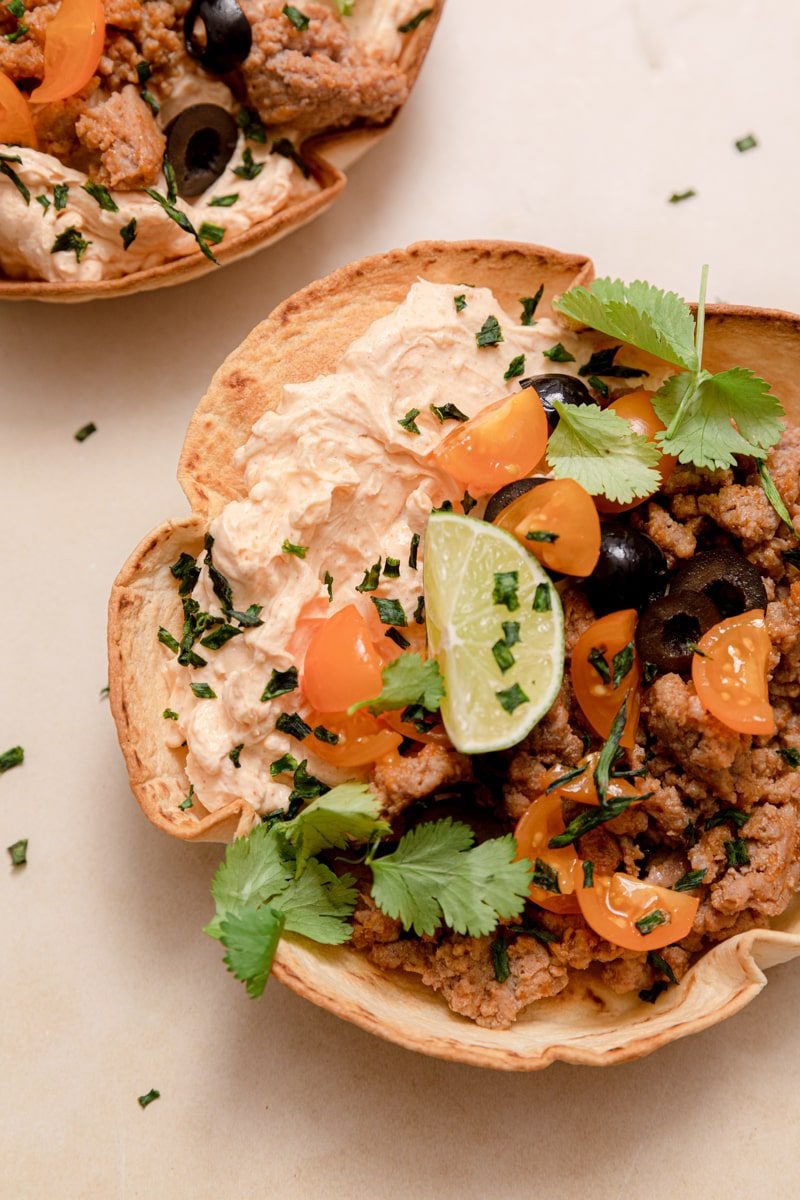 Serving Suggestions
Cream cheese taco dip is a versatile dish that can be served in many ways!
For a fun and festive presentation, you can serve the dip in a hollowed-out bread bowl or in mini tortilla bowls for individual portions. (Just like I did here!) It's perfect for individual portions.
One classic way to serve this dip is with tortilla chips as a party appetizer. (Like at a BBQ or Taco Tuesday Party!)
You can also serve it alongside a plate of fresh veggies for a healthier snack option.
Another popular way to enjoy this cold taco dip is to use it as a filling for quesadillas or enchiladas.
It's also a great topping for baked potatoes or loaded fries for a hearty meal. No matter how you choose to serve it, cream cheese taco dip is a delicious and crowd-pleasing dish that's perfect for any occasion!
Tips and Tricks for the PERFECT Taco Dip with Cream Cheese
As a taco dip enthusiast, I have a few tips and tricks to help you make the perfect cream cheese taco dip every time.
First, be sure to soften your cream cheese before mixing it with the other ingredients. This will ensure that the dip is smooth and creamy without any lumps.
Second, refrigerate the final dip for at least an hour before serving to allow the flavors to meld together. This will also give the dip a firmer consistency that's easier to scoop up with chips or veggies.
Finally, when it comes to storing leftover dip, be sure to keep it in an airtight container in the refrigerator. It will stay fresh for up to 3-4 days, but let's be honest, it's so delicious that it probably won't last that long!
So, there you have it - my top tips for making the perfect cream cheese taco dip. Enjoy!
More Easy Taco Dip Recipes You'll Love
If you are a fan of delicious recipes just like this, check out more taco dip recipes!
📖 Recipe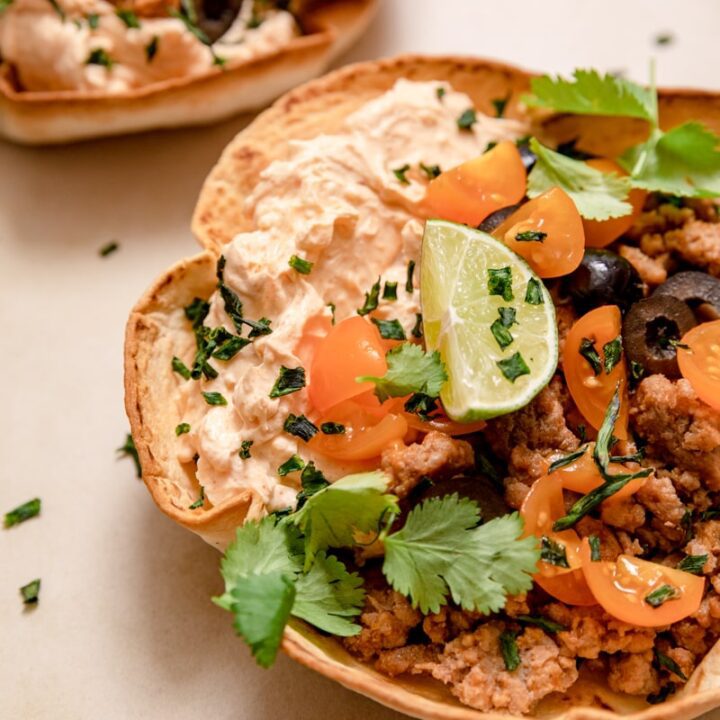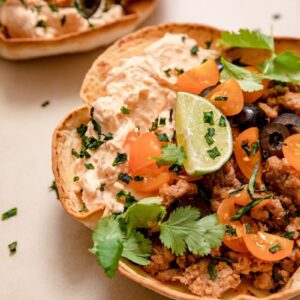 Zesty Cream Cheese Taco Dip Recipe
Delicious and zesty cream cheese taco dip that comes together in minutes! Serve with savory ground turkey and enjoy with a cold margarita!
Print
Pin
Rate
Equipment
1 mixing bowl

1 hand mixer

1 skillet
Ingredients
8

oz

cream cheese

softened

8

oz

sour cream

4

tablespoon

Taco seasoning mix or homemade taco seasoning

with salt!

1

cup

diced tomatoes

2

cups

shredded cheddar cheese

½

cup

Sliced Black Olives

1

lb

Ground Turkey

1

tablespoon

olive oil
Instructions
Take the cream cheese out of the fridge to soften.

While that comes to room temperature, In a skillet over medium high heat, heat the olive oil and brown the ground turkey.

When there is almost no more pink left in the turkey, add ½ of the taco seasoning and continue cooking until it is fully cooked. Set aside.

In a large mixing bowl, combine the cream cheese, sour cream, remaining taco seasoning, and the cheddar cheese. Mix with a hand mixer until smooth.

Set the dip in the fridge for 30 minutes up to over night.

When ready to serve, scoop the dip into your serving bowl, top with ground turkey, tomatoes, black olives, and cilantro.

Enjoy with tortilla chips!