So, it's the day or two after Thanksgiving and you've got LOADS of leftovers. What are you ever going to do with them? For the past few years we would have Friendsgiving and everyone brings leftovers and smash them all together in a panini sandwich. It was one of my favorite traditions and now I'm letting you in on it!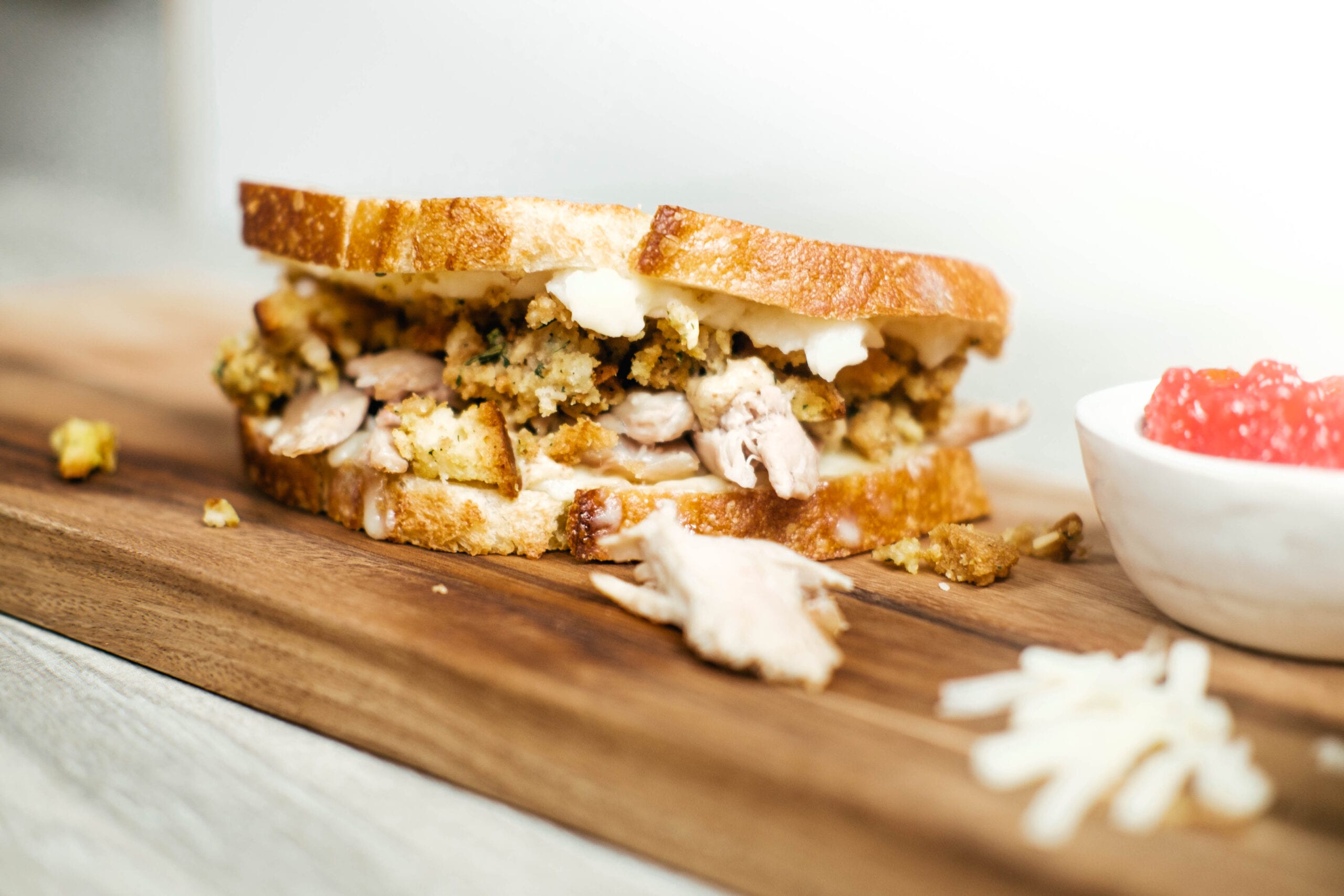 The trick to these sandwiches is to control the moisture. You want all the Thanksgiving goodness but trust me you won't want soggy bread. I know this from experience. I recipe tested these for my family and there was a unanimous uproar in the kitchen because of their soggy sandwich. Never again! So things that you DON"T want to include:
Green Bean Casserole
Cranberry sauce (serve this on the side because it is ?? with the sandwich)
Gravy (also serve it up on the side)
So my solution was putting "dipping" sauces on the side (gravy, cranberry, dijon mustard) so I don't sog up everyones yummy leftovers. The "dry" ingredients that you DO want in the sandwich:
Turkey (duh)
Mashed potatoes
Stuffing
and a layer of cheese because why not?
These are also SO great for a crowd because you can lay these all out on a baking sheet and just broil 4 or 5 at a time. Butter the bread up, layer the leftovers, and broil it for an "everything but the kitchen sink" Thanksgiving sandwich. Let's get cooking!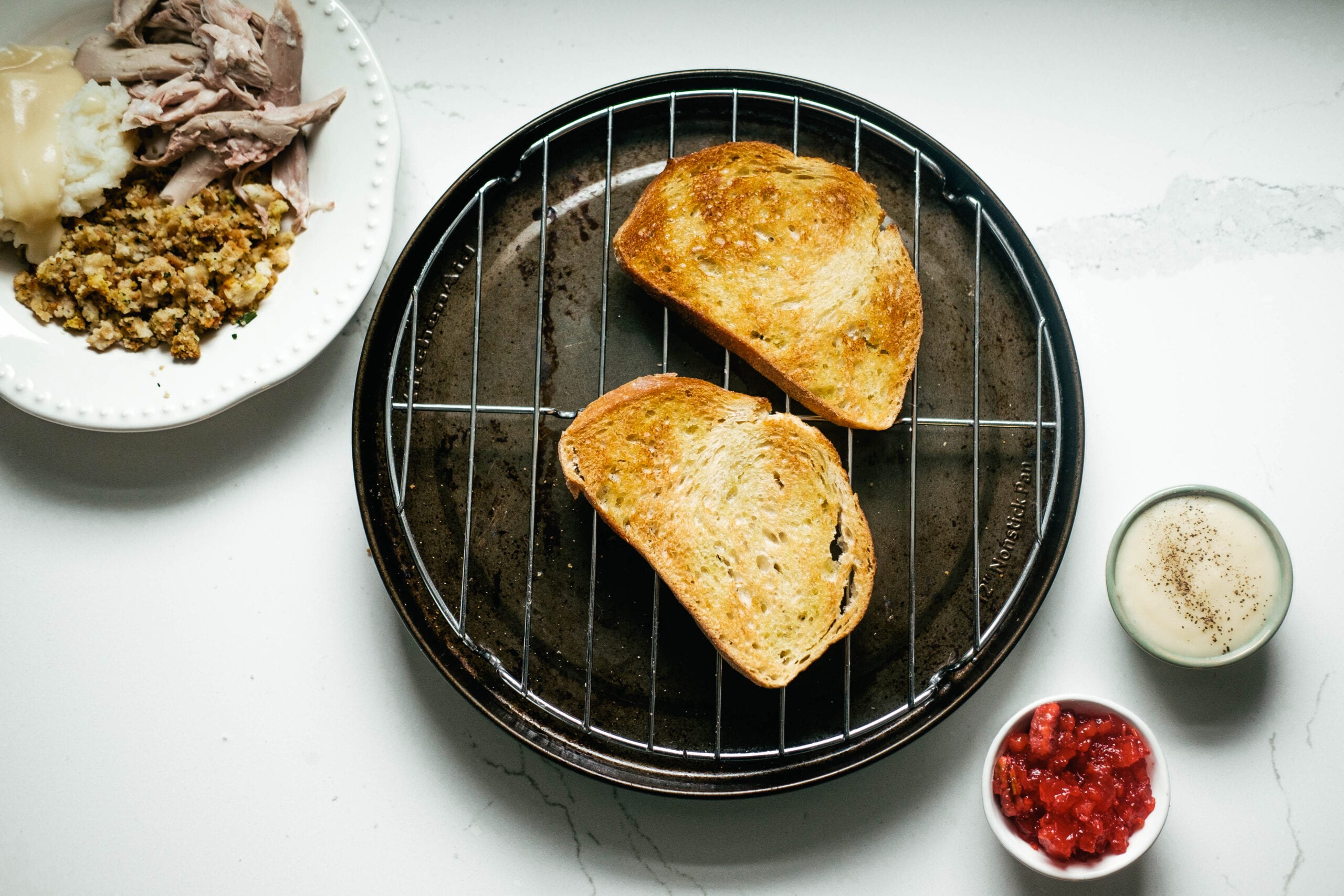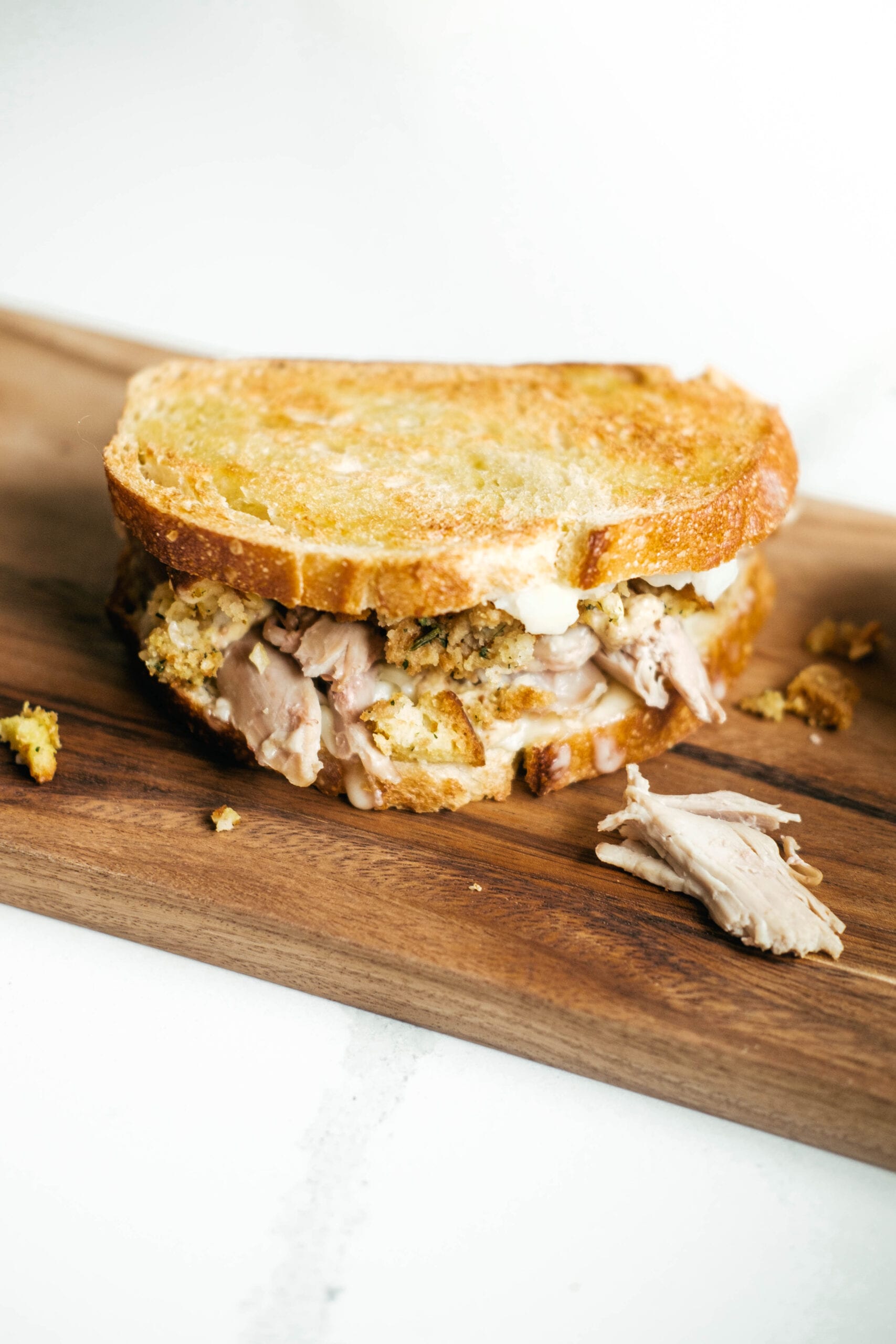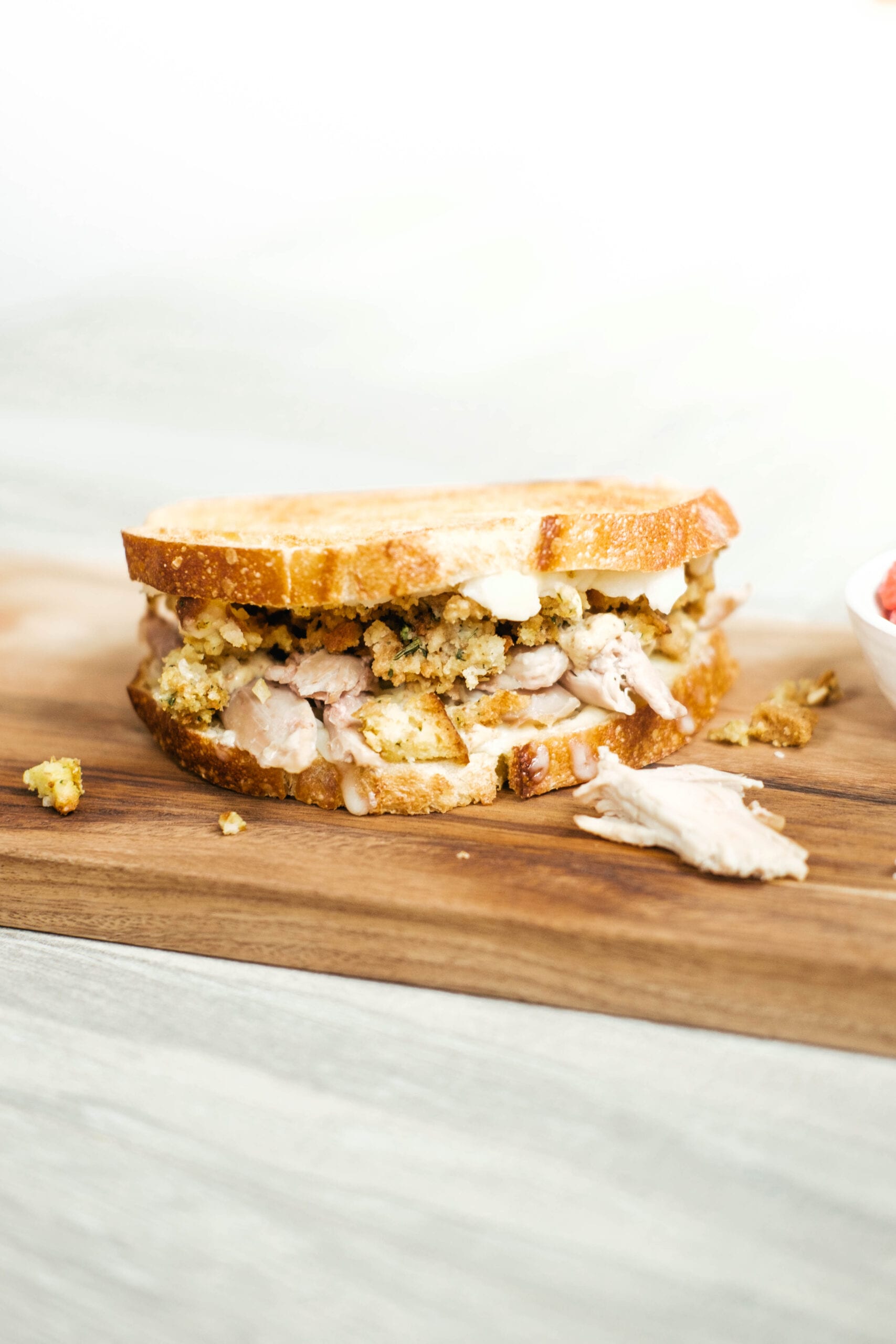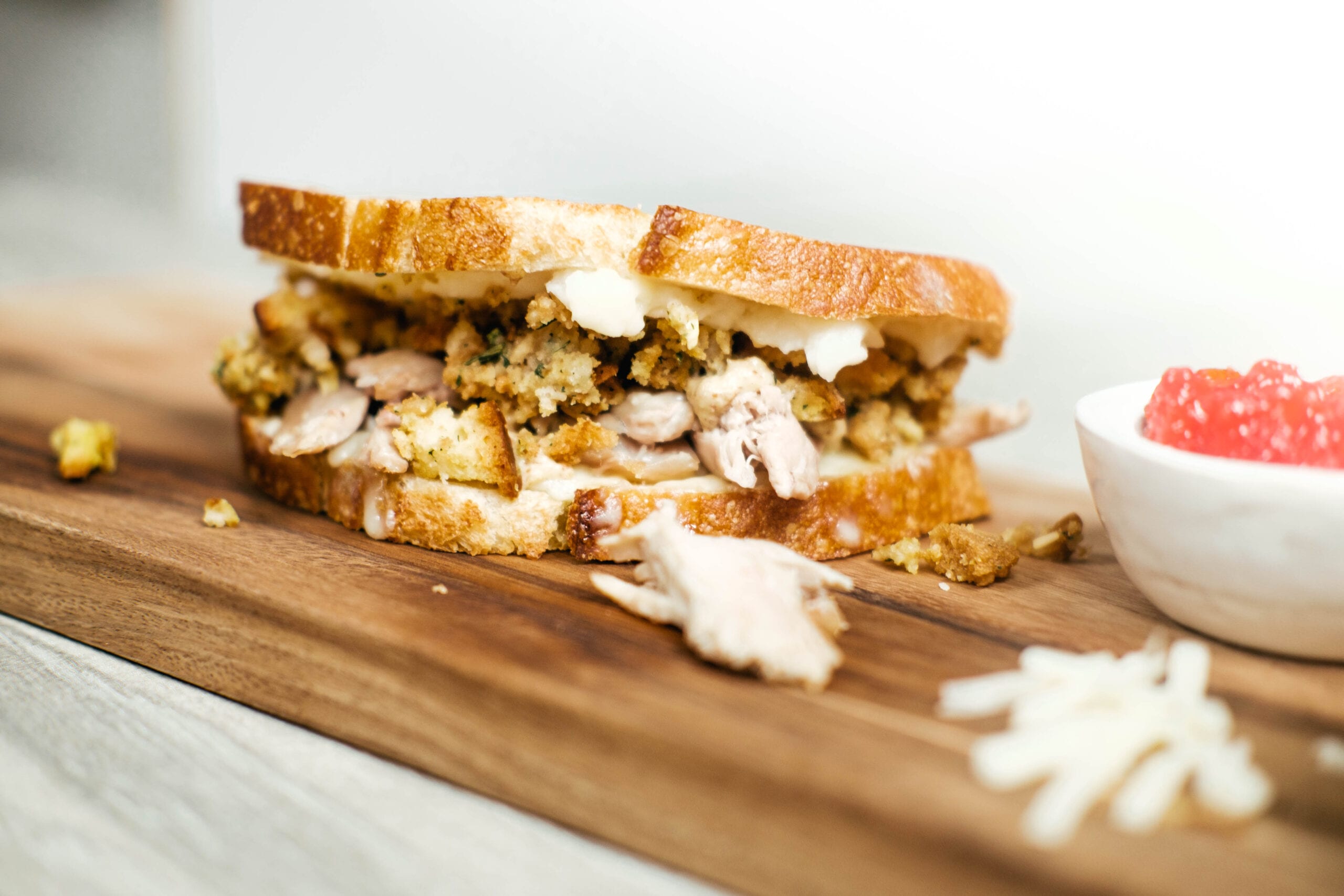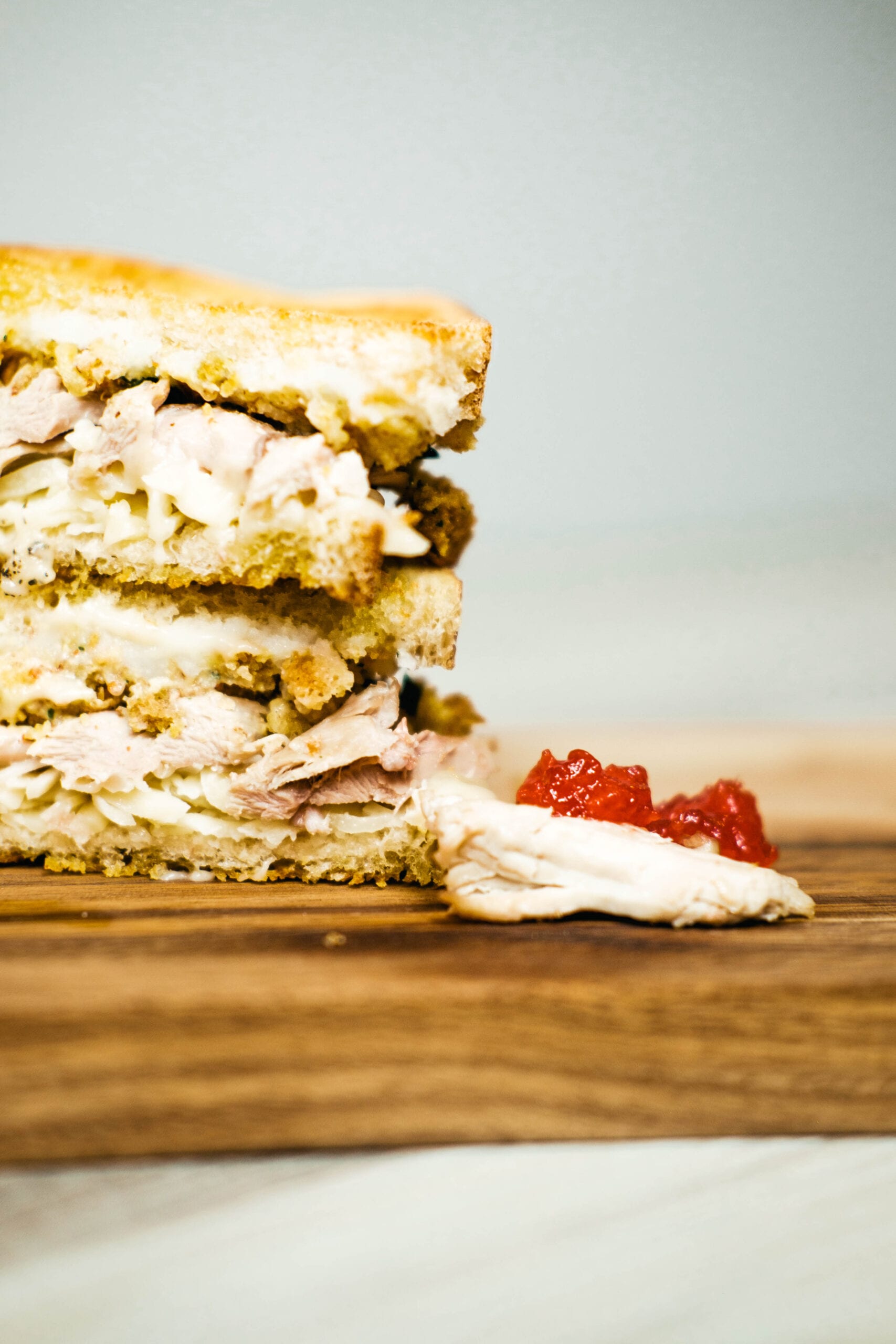 [mv_create key="22" type="recipe" title="Thanksgiving Leftover Sandwich" thumbnail="https://whitekitchenredwine.com/wp-content/uploads/2019/11/DSCF1614.jpg"]