'Tis the season to eat, drink, and be merry! So that's exactly what we are talking about today. I was fortunate enough to get some help from my local Scout and Cellar wine consultant. They offer clean-crafted small batch organic wines that have less sulfites, less sugar, and other icky additives that you just don't want in your wine! So here is my Thanksgiving Dinner and wine pairing for each course.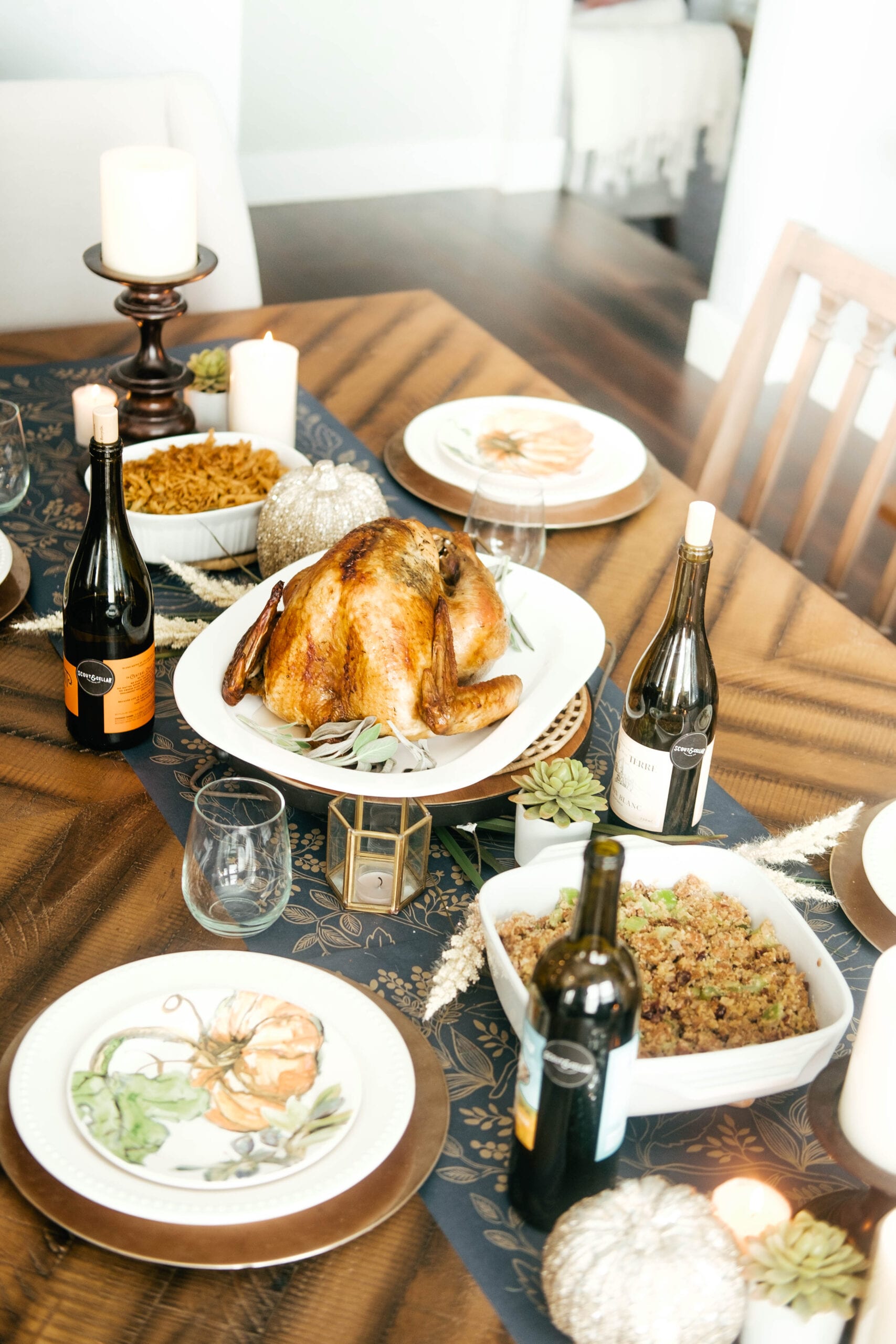 What's the Best Wine To Bring to a Party?
Do you ever find yourself wanting to bring wine to a party, give as a gift, or try a new one yourself but don't even know where to start to choose one?
Teetering between not wanting to bring a cheap bottle but don't want to go expensive because you have no idea what it tastes like. Me too. Their easy to use website paired with the incredible descriptions (and even better prices) make this a no brainer for me.
Stock up on some of these great wines for the holiday season and never show up empty handed to a party!
Scout and Cellar Wine Tasting
When I was approached by my local Scout and Cellar rep, Chelsea, I was SO excited because through the grape vine (pun intended) I had heard about these clean wines and had really heard nothing but great things about it. But, of course I had to taste and see for myself.
It's hard work, but someone has to do it. So in preparation for the approaching holiday season I set up a 3 course Thanksgiving Dinner and wine tasting with my girlfriends to really put this wine to the test!
Wine Pairing with Thanksgiving Food
Chenin Blanc for our appetizer round
Main course with a Cabernet Sauvignon
Ended with a light Chardonnay.
It was a perfect trio of wines that was a great addition to any Thanksgiving meal!
Thanksgiving Menu
Appetizer - Apple Honey Walnut Crostini paired with a Chenin Blanc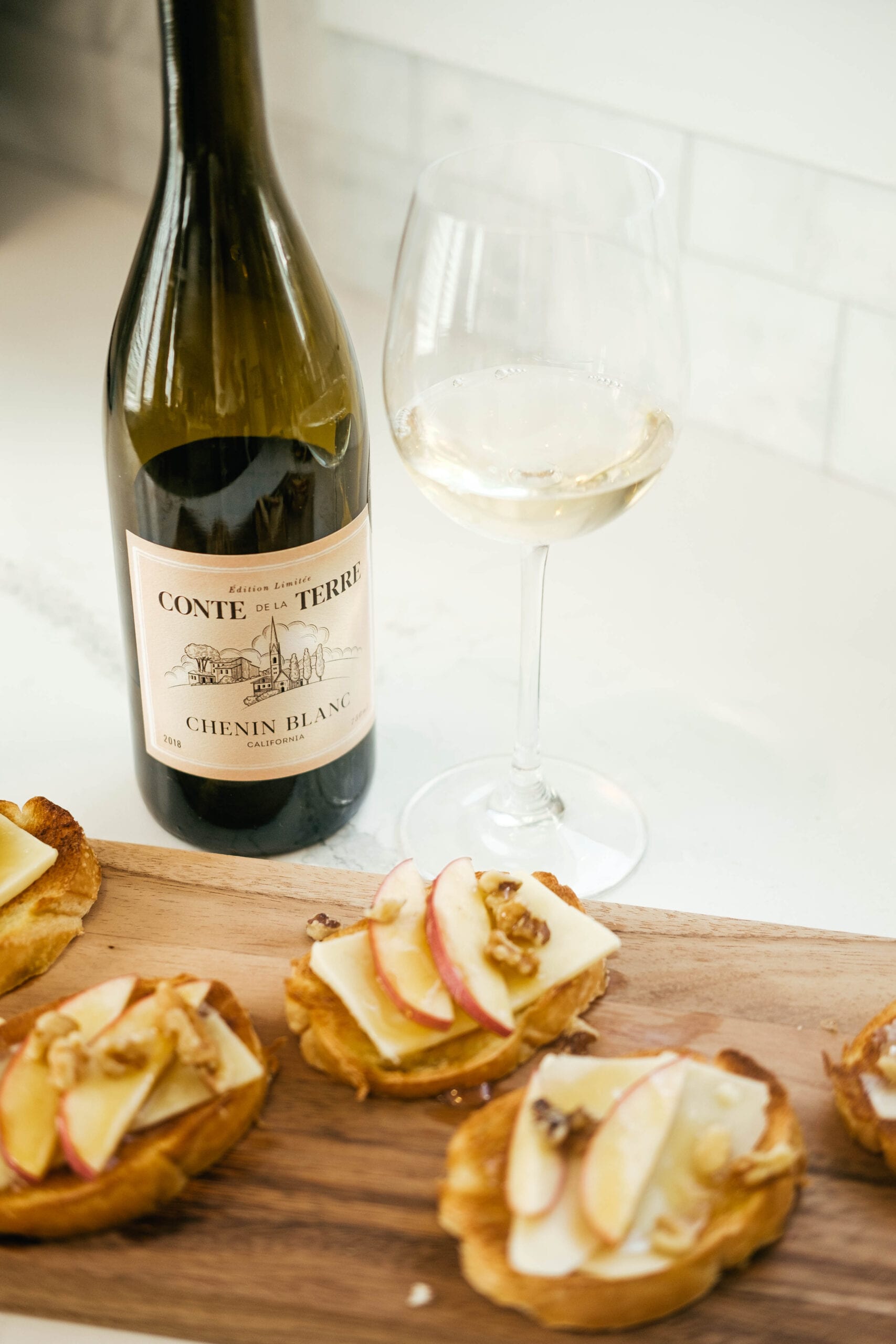 Main Course
Turkey + 2018 Dove Hunt Dog Cabernet Sauvignon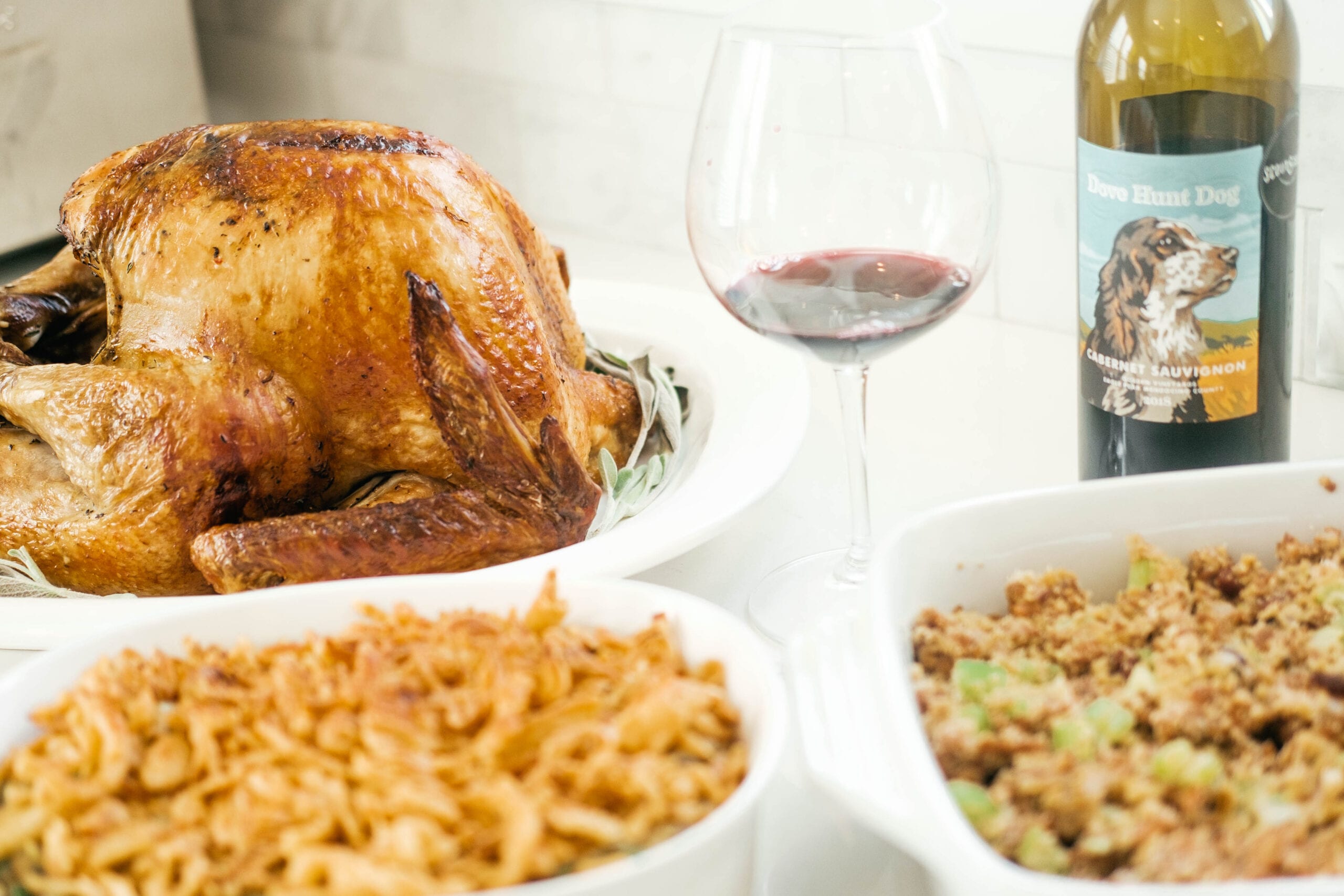 Dessert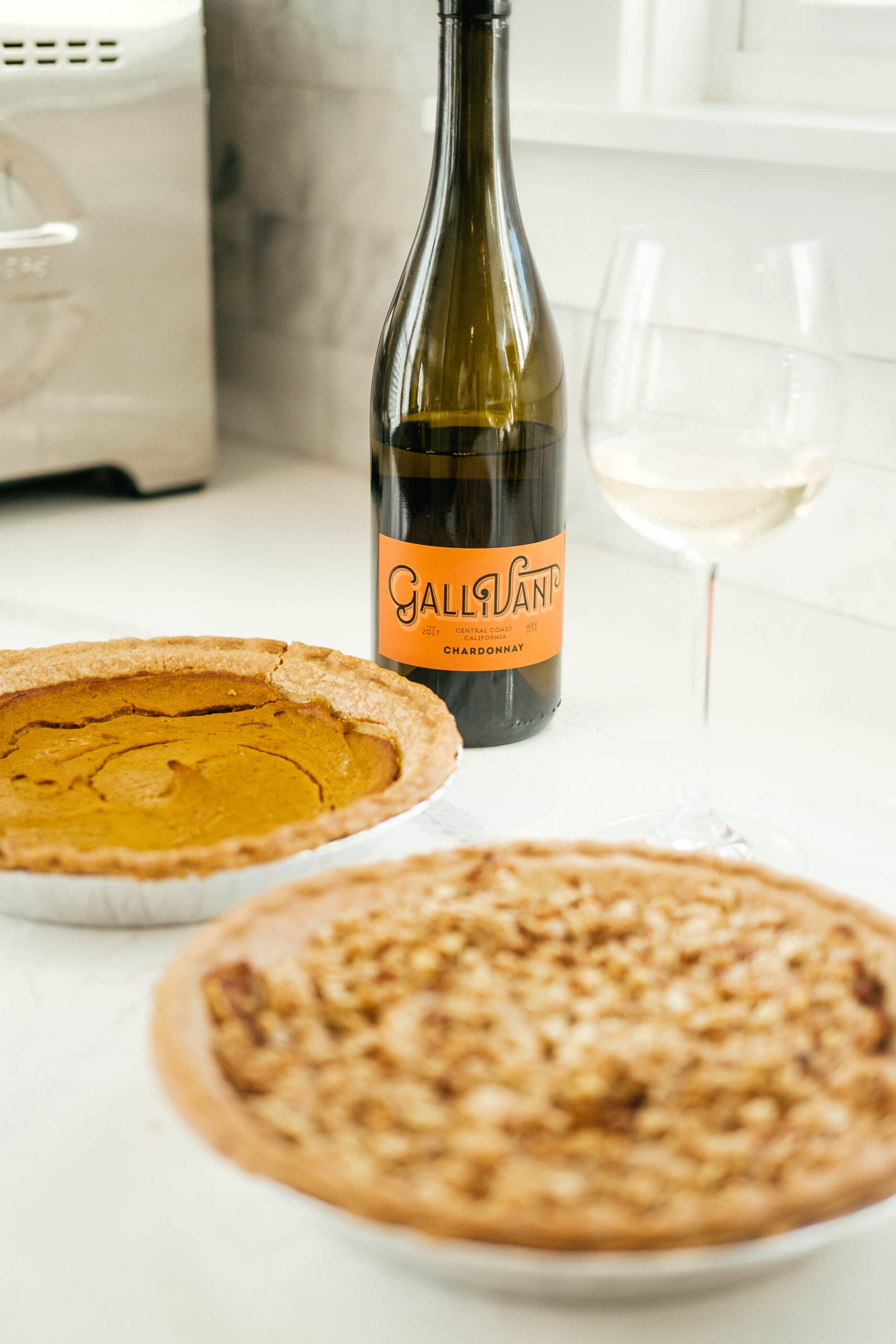 Scout and Cellar Wine Review
I'll be honest, I'm usually a red wine person (obviously...) But, I chilled down the Conte de le Terre Chenin Blanc and served up with the crostini it was perfection to start our meal! Its was light and floral and didn't over power but complemented it perfectly!
The Cabernet Sauvignon was an excellent match to the bold herbaceous flavors of our main course. It was so smooth and it was the crowd favorite at the tasting!
Then the chardonnay to wrap up the meal was delightful and bright! It paired well with the pumpkin and the apple pie and was pleasant to continue to sip on and have great conversation with friends!
So in addition to these wines actually tasting fabulous, you can be happy to know that they are grown with absolutely no synthetic pesticides, grown with sustainable farming practices, and zero added chemicals!