I have a massive love for salmon. For being a lean protein, it feels so rich and delectable. (if cooked right!) I love how versatile it can be as well. So if you've got some salmon to be used, you've stumbled upon the right blog! This is my easy healthy salmon recipes roundup.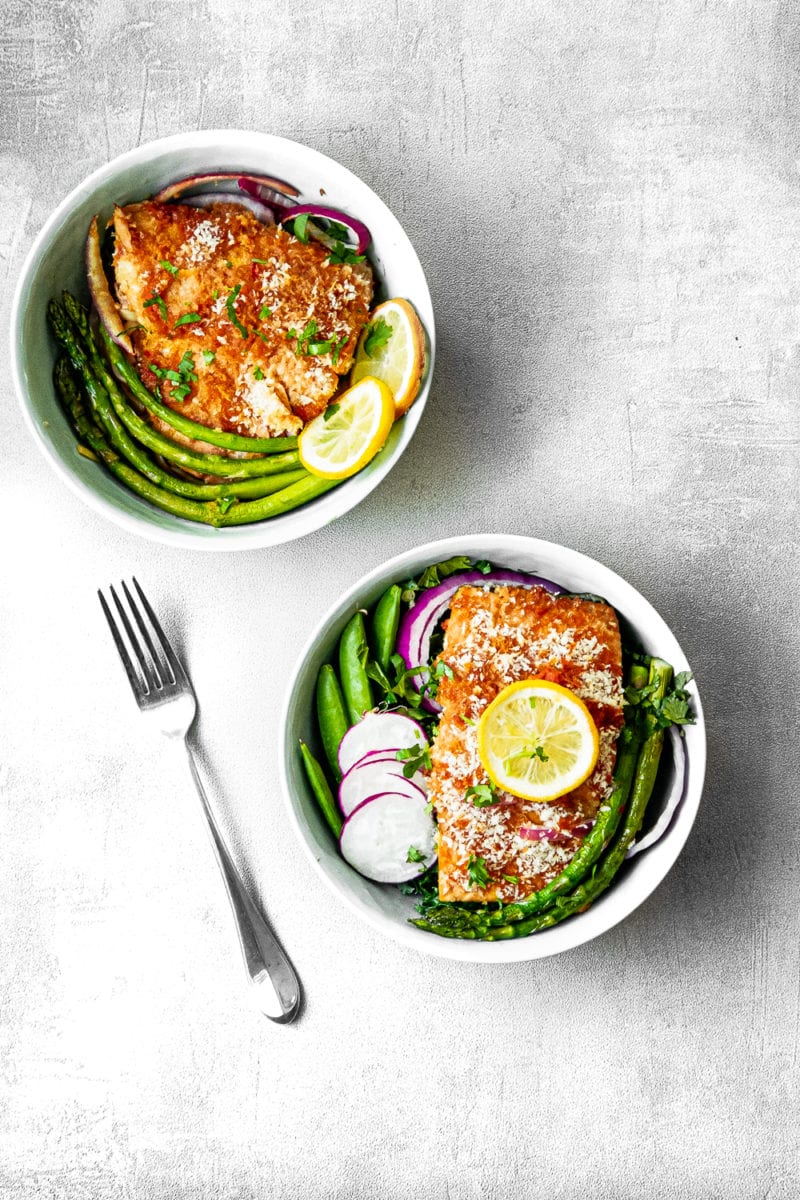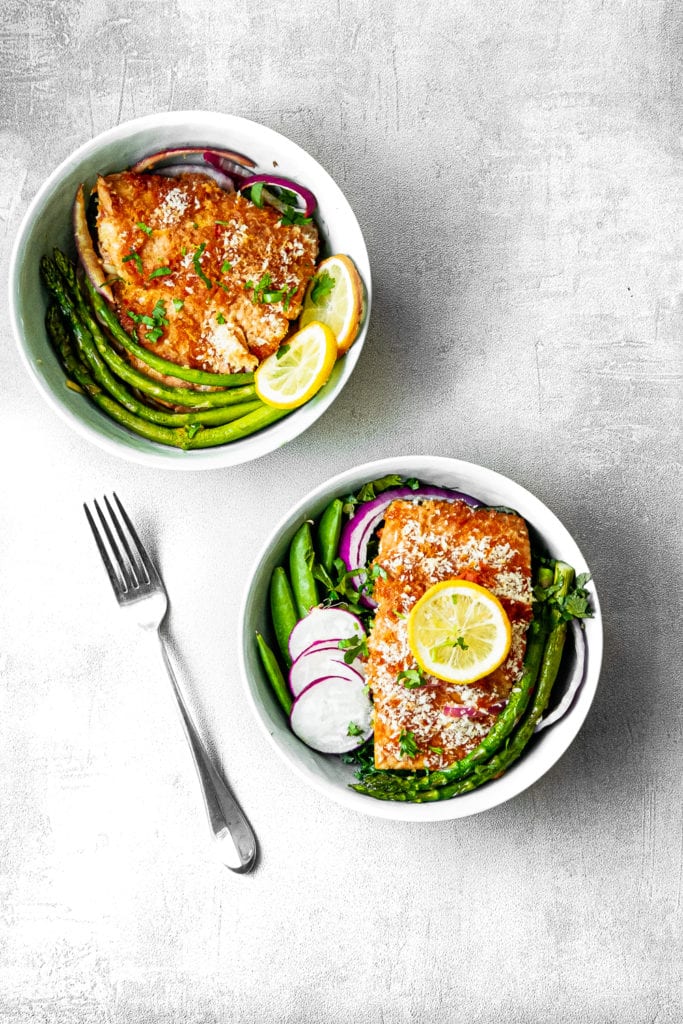 Why is salmon a great, lean protein?
This salmon recipe roundup of some incredible recipes for your next weeknight 30 minute dinner. They are easy, yet impressive. Flavorful and healthy.
Salmon has a mild flavor that can really compliment many types of cuisines. So if you're feeling like Mexican food, Asian cuisine, French or Italian...there's probably a salmon dish that can work for you!
My collection is a roundup of all of my easy and healthy salmon recipes on White Kitchen Red Wine. They are all under 30 minutes, satisfying, and best of all healthy! So keep on scrolling for your next dinner idea...
Which type of salmon is best?
There are many types of salmon. Did you know that? Most commonly you would find Atlantic or Sockeye at your grocery store. But there are 6 types of salmon. Read more about types of salmon here!
My personal favorite is Atlantic. It's milder in flavor. Less "fishy" so it can really play well with the other flavors you'll be cooking with. So all of my salmon recipes will be Atlantic Salmon recipes.
But, this is totally a personal choice! If you love sockeye- go for it!
Removing Salmon Skin
Ok so you've accidentally, or maybe on purpose, purchased salmon with the skin on...now what?
It's really trick to remove but if you head to this article I'm outlining the 2 best ways to remove it! How To Remove Salmon Skin.
Spoiler alert, I have one trick that is WAY easy and you'll never be afraid of buying salmon with skin on again!
Salmon Recipe Roundup
Crunchy Thai Salmon
A Thai inspired salmon recipe that is light and bright. It's finished off with crunchy Panko breadcrumbs that get perfectly crispy while cooking. All brought together with the delicious and rich marinade.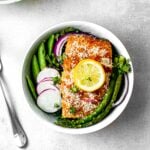 ---
Salmon Spinach Pasta
Craving pasta but need to keep it light? This lemon-y white wine pasta is tossed with spinach and big chunks of Atlantic Salmon. It's just pasta perfection! Super garlicky and flavorful. The true deliciousness of the salmon shines through as you take big bites of it with the light pasta.
Salmon Spinach Pasta
Easy and healthy 30 minute meal. It is a lightly pan fried salmon over a lemon garlic white wine pasta!
Check out this recipe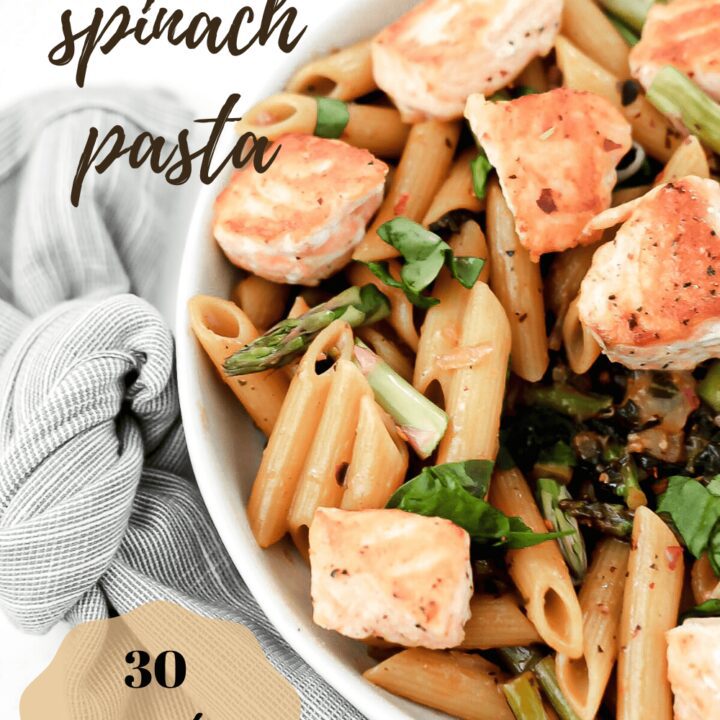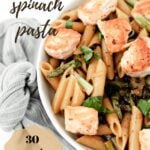 ---
Honey Mustard and Pecan Salon
This is one of my all time favorite 30 minute dinners. It's so tangy with the kick of the honey mustard. Nutty and crunchy from the pecans with the bright sprinkle of parsley at the end. It just checks all the boxes for a satisfying yet healthy dinner.
Honey Mustard and Pecan Salmon
Warm and inviting baked salmon crusted in a honey mustard sauce and pecans.
Check out this recipe