Easy appetizer alert! This roasted cauliflower is a great pull-apart, shareable appetizer and it is made into absolute PERFECTION with this bright Cilantro Green Onion sauce. Stick the whole head of cauliflower into the oven and let 'er roast!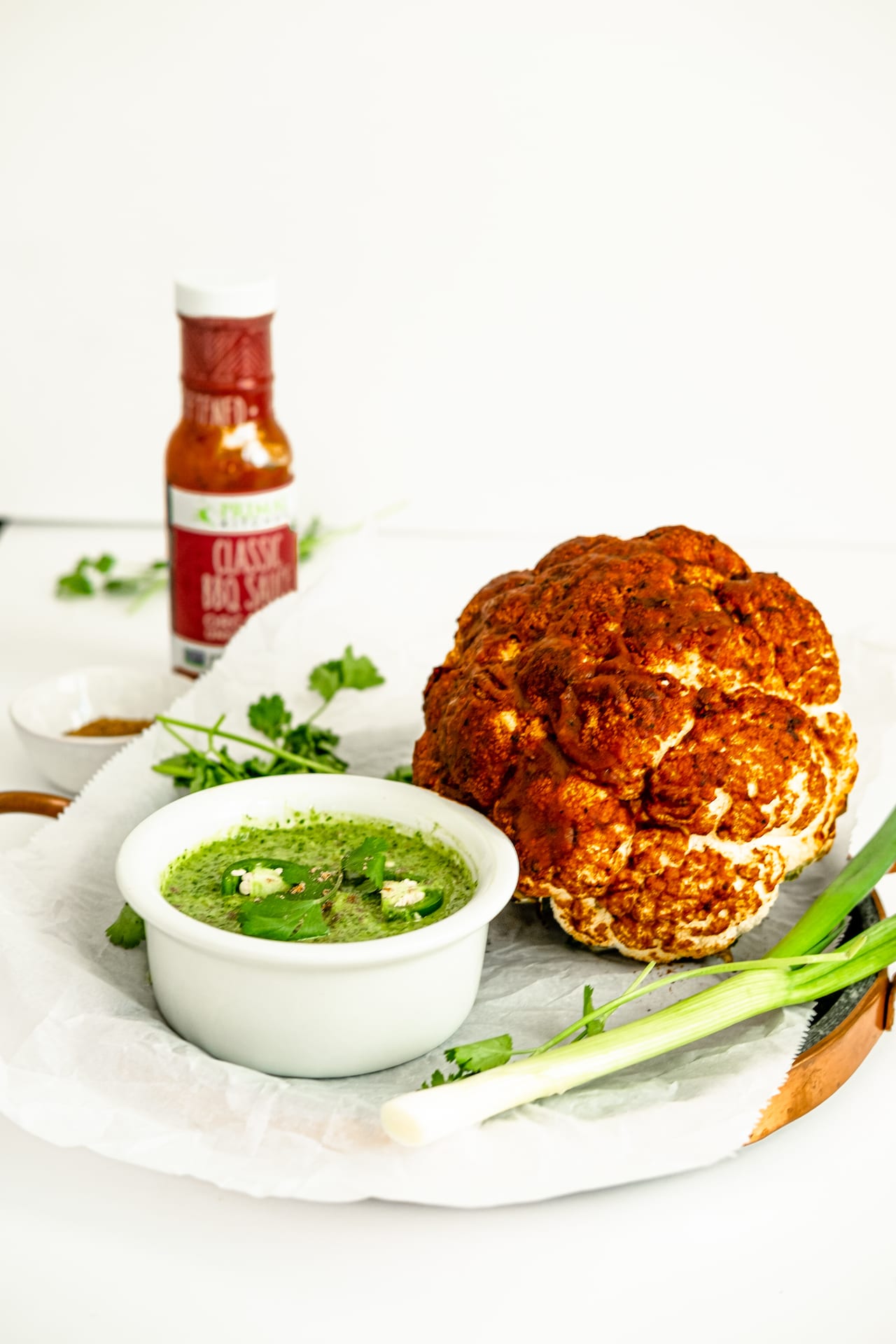 Have you had the pleasure of enjoying a bright chimichurri sauce? If not, let me introduce you! This sauce is something my dad serves in his kitchen. So it tastes like Sunday night dinners at my parents house in the Summer. We put this on meat, potatoes, veggies, anything and everything. It's made up of greens, in this case Cilantro and green onion, and I tossed in some cumin as well as red wine vinegar for acid all brought together with olive oil!
But, back to the main event here. The BBQ Roasted Cauliflower. I used a healthy, sweet, spicy BBQ sauce by Primal Kitchen . I purchased mine at my local Sprouts! I've not used a ton of these products but I totally intend on it now! Guilt free and so flavorful, it really made the difference in this dish!
This is a gorgeous looking dish and can be presented as a whole head of roasted cauliflower, cut into steaks, or pulled apart into florets! The bright red sauce against the yummy green chimichurri is just stunning! It would be a perfect addition to your family's Sunday dinner table.
Ingredients
1 Head of Cauliflower
½ cup Primal Kitchen BBQ Sauce
1 Bunch of Cilantro
2 Green Onions
3 Cloves of Garlic
3 Tablespoons Red Wine Vinegar
½ cup Olive Oil
1 Tablespoon Cumin
Instructions
First preheat your oven to 400, slather on one layer of BBQ sauce to the cauliflower and roast for 20 minutes
While that roasts, put the cilantro, green onion, garlic, vinegar, and cumin in the food processor. Pulse a few times and then begin to stream in the olive oil. Continue processing untill mostly smooth!
After the first 20 minutes, take the cauliflower out and baste again with more BBQ sauce and return to the oven for 20 more minutes
Check the tenderness of the cauliflower with a fork, you want the fork to easily slide into the roasted cauliflower. Serve with the side of chimichurri!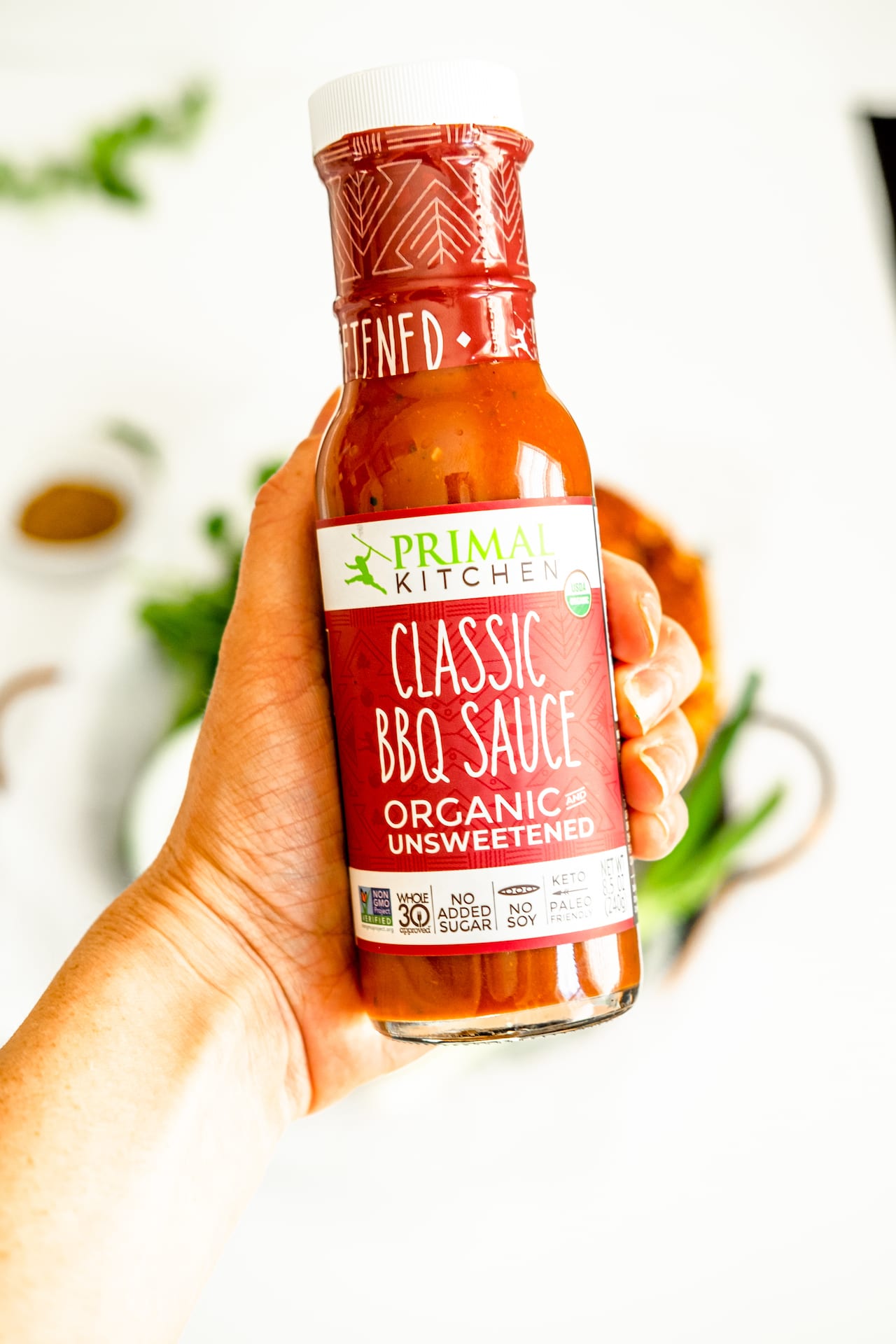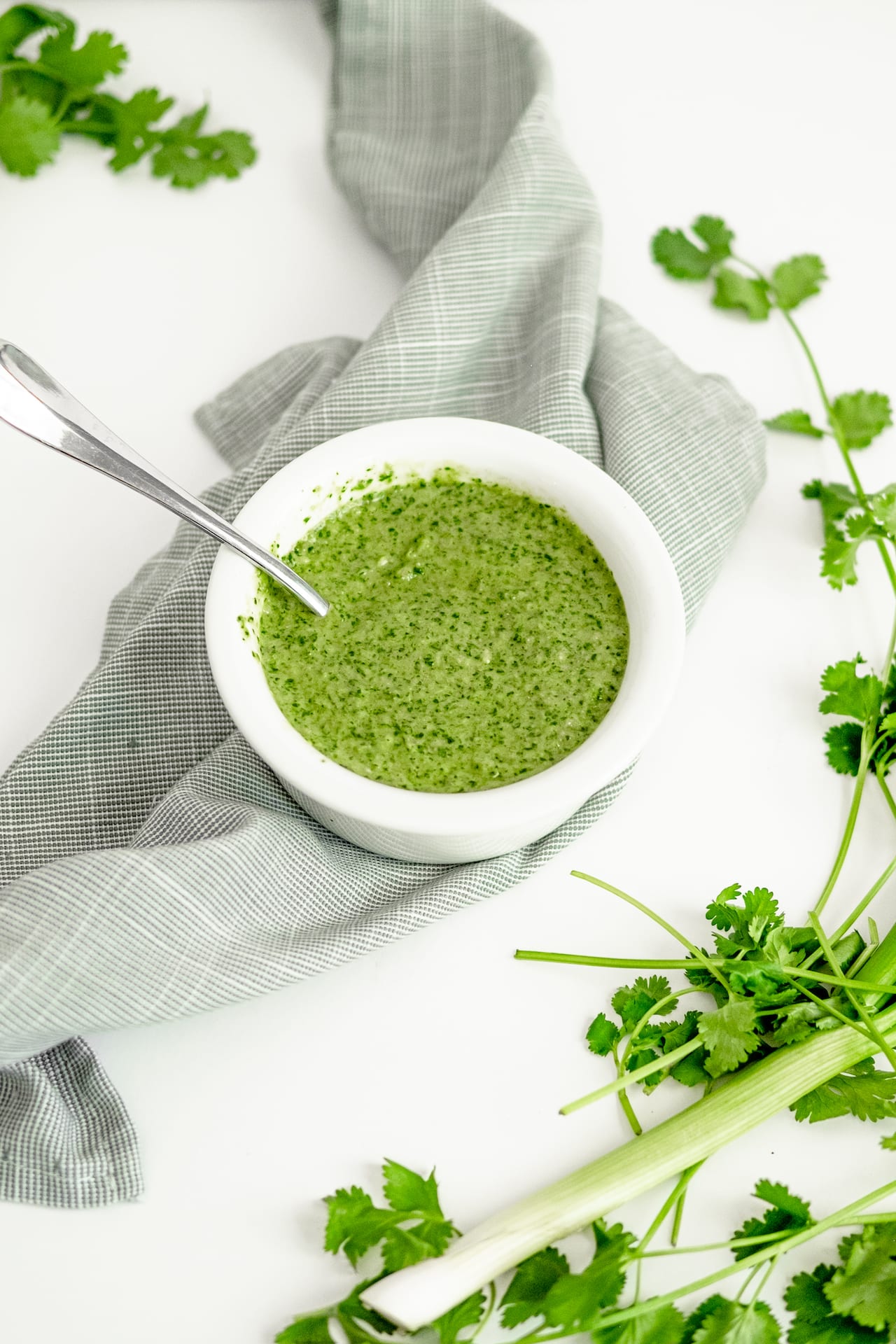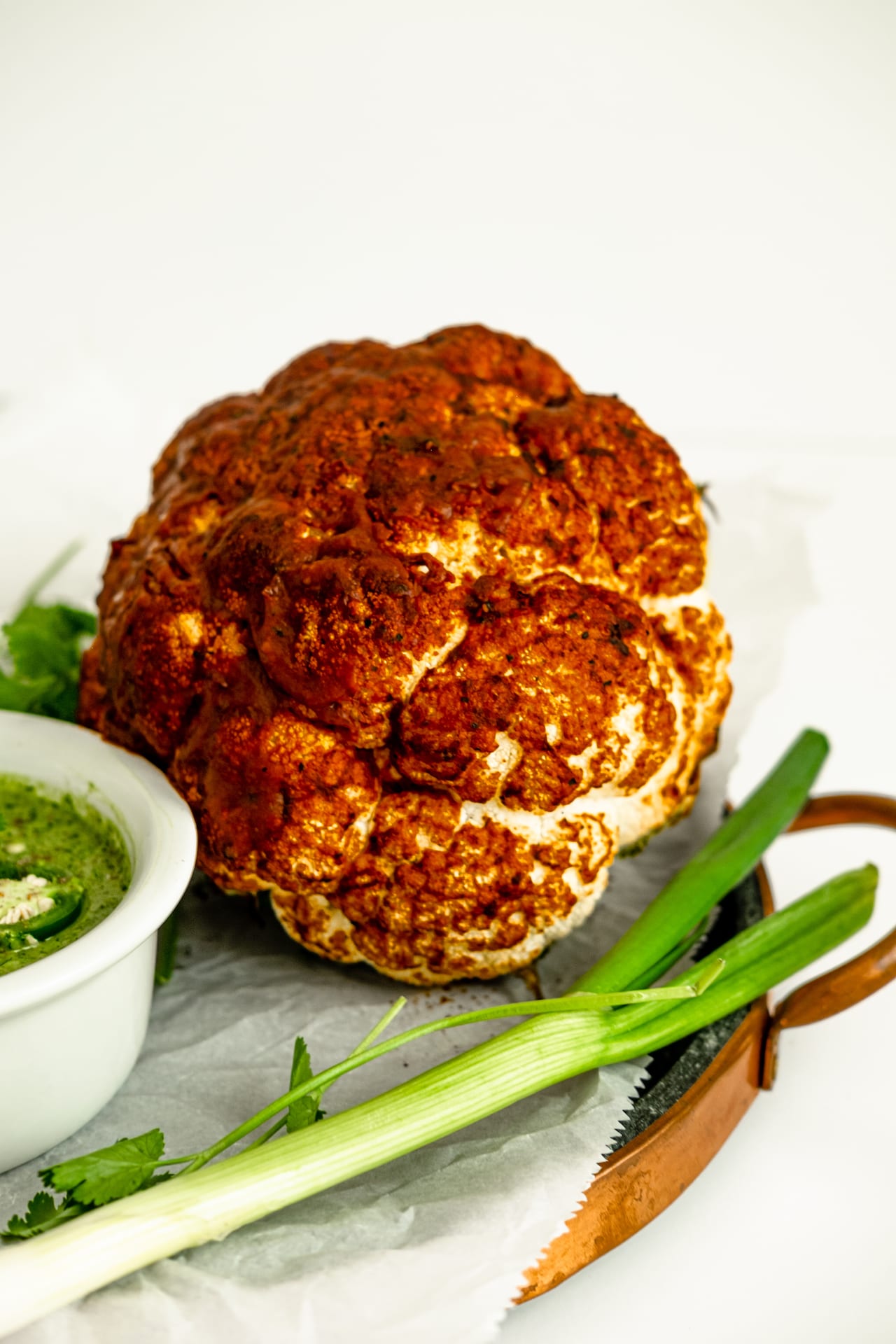 Ingredients
1

Head of Cauliflower

½

cup

Primal Kitchen BBQ Sauce
Instructions
Pre heat oven to 400 degrees.

Place head of cauliflower on a baking sheet and slather with one coat of BBQ sauce

Roast for 20 minutes

Re-apply another layer of BBQ sauce and roast 20 more minutes.

Test tenderness with a fork.

Enjoy with chimichurri sauce!
Ingredients
1

Bunch of Cilantro

2

Green Onions

3

Cloves

of Garlic

3

Tablespoons

Red Wine Vinegar

½

cup

Olive Oil

1

Tablespoon

Cumin

½

teaspoon

salt
Instructions
Combine all ingredients except olive oil in the food processor

Pulse until finely chopped

Stream in olive oil while processing until smooth.

Enjoy!