So we're back again with an update on my little hens! Since we last chatted, I added 2 new girls (Hi Biscuit & Buttermilk!) and we got our first egg, decorated for 4th of July, and I gave my first chicken a bath. We also are faced with a NEW problem. Getting rid of flies in the chicken coop.
Wreath Bunting Burlap Semi-Circle Flag
Also with the flies have some some comical & not so comical consequences. IE: I had to administer my first chicken bath and blow dry...more on that later.
Flies have completely taken over the coop. By adding 2 new girls our coop now looks like 50 chickens moved in! As they get bigger, their....waste....increases as well. Combine that with the summer heat of Kansas & that's a recipe for flies.
I've done the hard-hitting research and for my fellow chicken owners I have some solutions for you!
How to get rid of flies in the chicken coop
Unpopular answer: you can't. No matter how many times I scoop, what fly traps I use, what air freshener I've put up they WILL NOT go away.

What can you do for flies in the chicken coop then?! Well, you can manage the best you can. Here is my list of things that actually worked for managing flies in the coop.
Favorite Products For Getting Rid Of Flies
Sticky fly traps - our first line of defense were these sticky traps. Horrible to mess with, however they did a decent job. Until poor Molly got stuck in one. Luckily Ryan and I were outside to see it happen and immediately get her down.
Vanilla extract or vanilla air freshener - nope did NOT work at all for us. It smelled nice for about 10 minutes then dissappeared. It was more work than it was worth...
Fly Magnet Fly Traps this is by far what has worked best for us. I love that they are reusable, you just add more fly attracting solution packets to water and dump when its full! This is easily the most disgusting option and it smells terrible as it gets full. But my goodness it works!
Pine needles & Grass clippings Lastly I truly believe by scooping the run out weekly and freshening it up with pine needles from our trees and clippings from the yard help the smell and overall fly control!
Honorable mention:
First Saturday Lime - through chatting with fellow chicken moms a lot of people recommended this! Especially for the odor controlling aspect. I'm excited to try it out!
Dangers Of Sticky Fly Traps For Chickens
So like I mentioned earlier with the sticky traps, these can actually be quite dangerous for your chickens. Poor Molly jumped up just high enough to get stuck all up and down one of her wings.
Since she is a silkie, her fluffy feathers got all tangled in the sticky trap and it was a nightmare to get it out.
We started by carefully peeling it off of her, bathing in dawn dish soap and warm water, followed by a blow-dry.
She seemed to actually love the blow dry and the other chickens were very much concerned for her. They kept coming up onto our patio looking for their tiny friend.
Luckily the fly trap didn't do much damage but we will be sticking with other options for managing flies in the coop from now on!
Want More Chicken Coop Chronicles?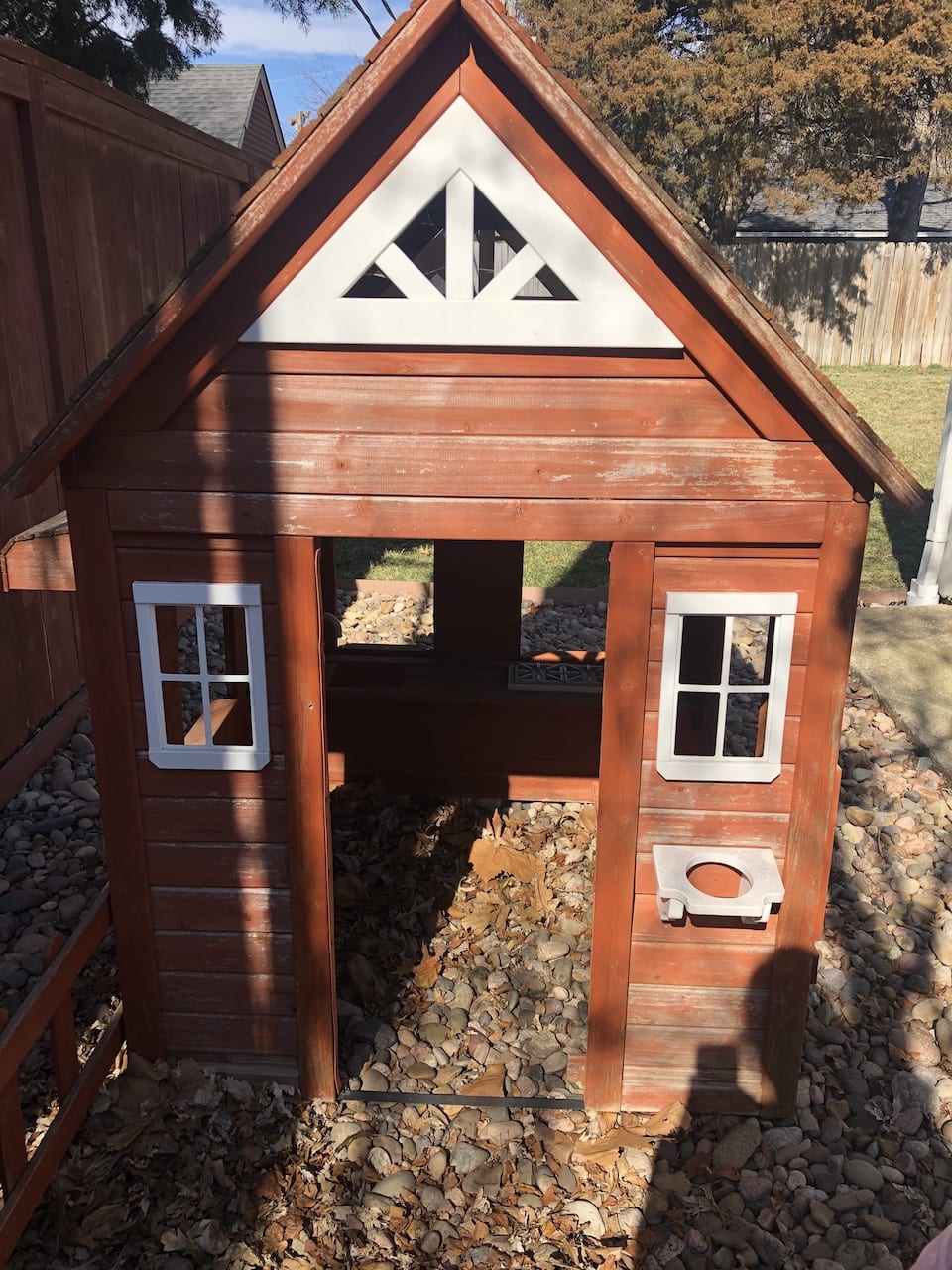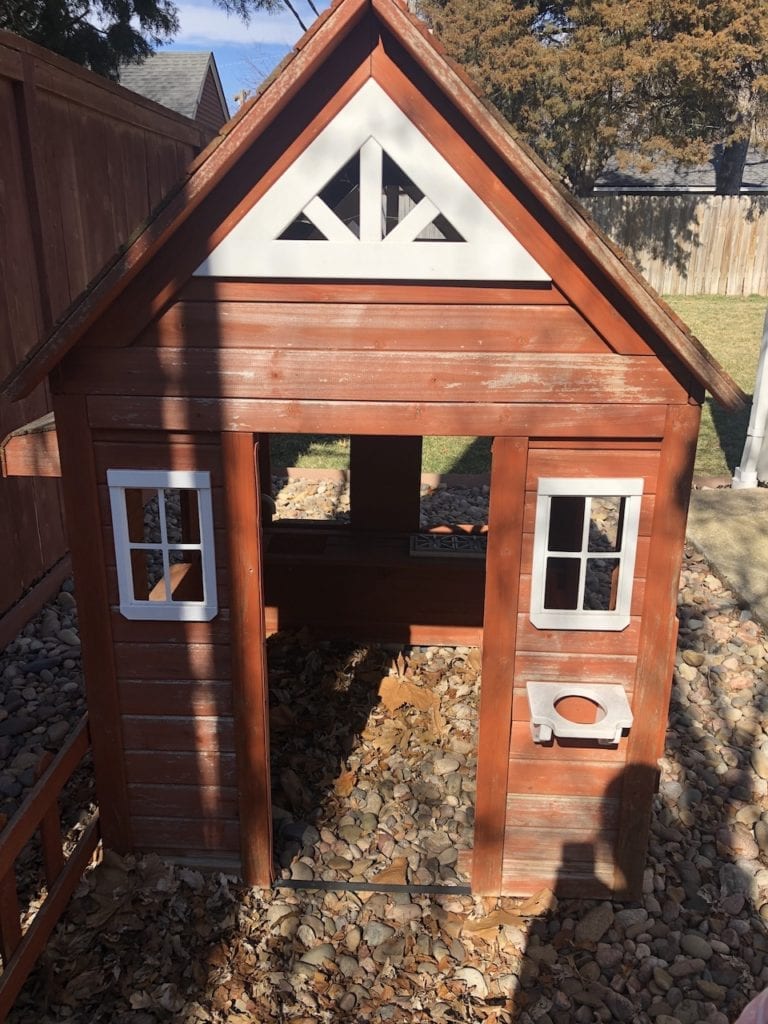 White Kitchen Red Wine Chick Chat Ep1:

 Re-Doing the Coop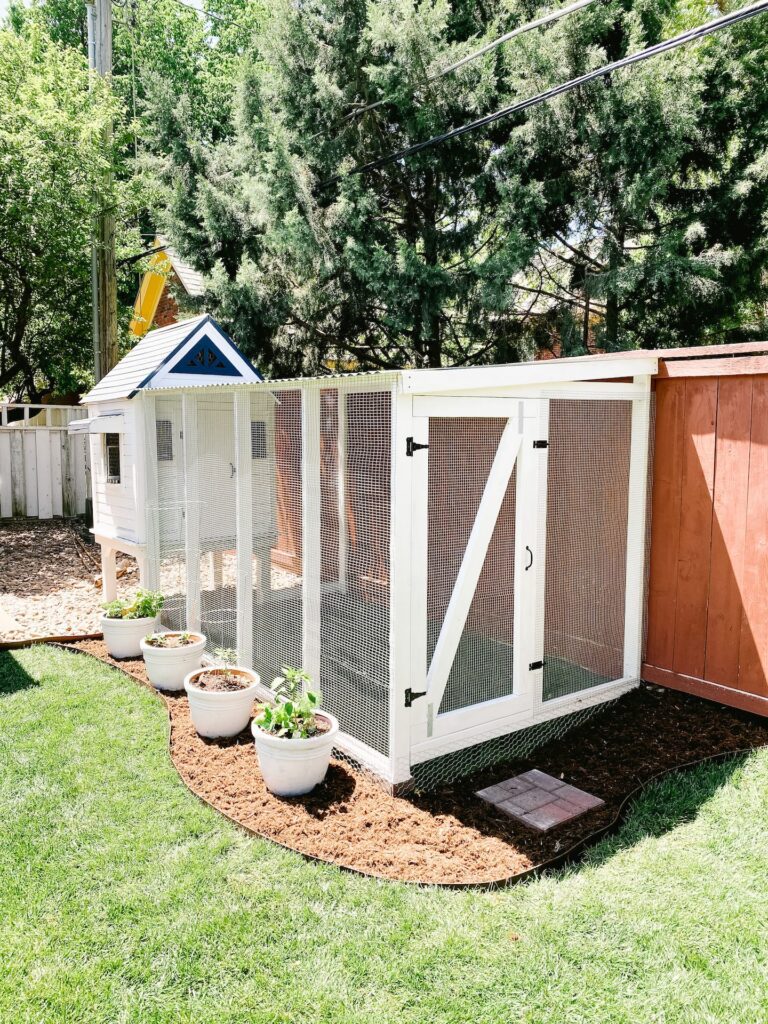 White Kitchen Red Wine Chick Chat Ep2: 

Girls Growing Up & Coop is Finished!