Whether it's what's going on outside in the world or because your world inside is crazy (um, hi, I have a 2 year old and who wants to arrange a sitter?!) maybe you just need a date night at home. Here are some AMAZING romantic recipes.
Date night is is the new "going out," right? Half the price, you don't have to arrange child care, you know exactly what you are eating and you can have that 3rd glass of wine...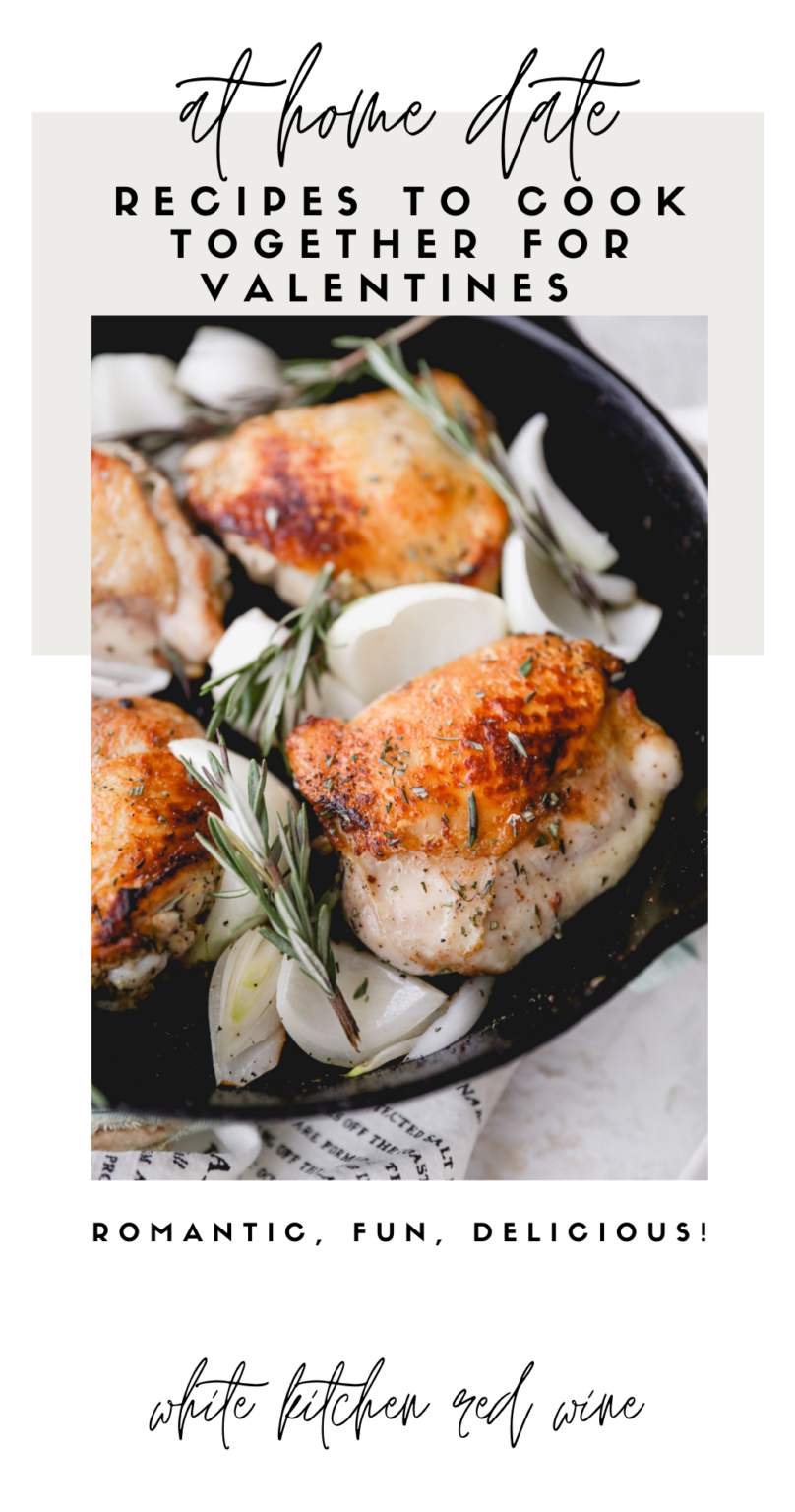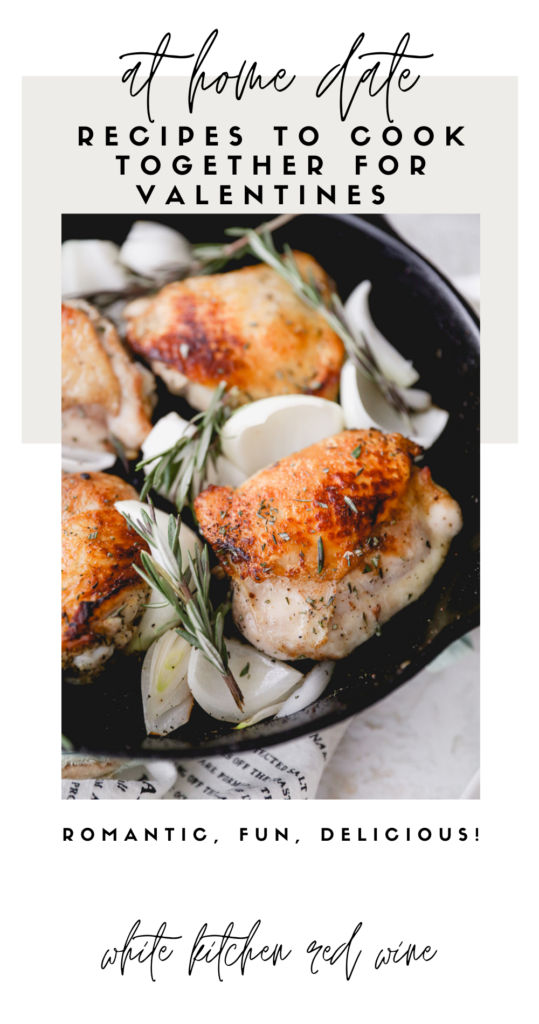 Cooking with Your Spouse
This gives you the perfect activity to do together. Whether you give them a simple task of chopping onions or they are the dish washer, doing something together is fun.
It creates memories and even if the meal doesn't turn out exactly right, that's half the fun!
Find something you both love to order, something fancy! And make that together. Here are some date night at home recipes perfect for any couple or gal pal!
One-Pot Romantic Recipes
Rosemary White Wine Chicken Skillet - seared chicken thighs smothered in a white wine and rosemary sauce. It's light and bright but totally restaurant quality. Serve with your favorite sparkling wine!
Coconut Lentil Curry - something totally out of the ordinary and absolutely stunning! This curry is a gorgeous color and makes a great vegetarian or vegan option for your date night.
Date Night Pasta Recipes
Creamy Truffled Pasta - Delicious and luxurious pasta dinner. Creamy goat cheese and truffle makes this a unique and romantic dinner!
Veal Saltimbocca with Angel Hair Pasta -Delicious thinly pounded veal served atop angel hair pasta with roasted asparagus. Yum!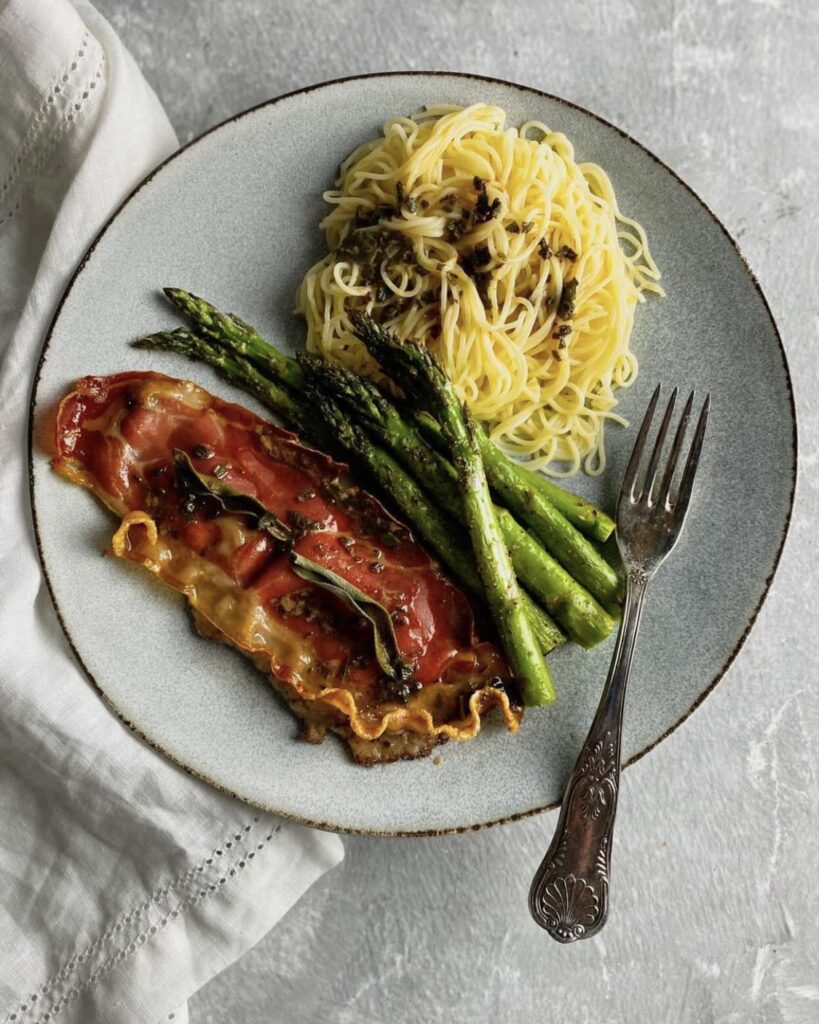 Unique Recipes For Date Night
Turkey Meatballs and Roasted Tomatoes with Celery Root - a clean and healthy recipe, these juicy turkey meatballs will blow your mind when served with the delicious roasted tomatoes and unique celery root puree.
Roasted Shrimp Risotto - On the lighter side, this shrimp risotto doesn't lack in flavor at all! Sheet pan roasted shrimp served on top of creamy risotto.
Shrimp Tacos with Poblano Peppers- Delicious and bright shrimp tacos with smoky peppers all wrapped up in a tortilla!