Does it ever roll around to lunch time and you have a starving toddler on your hands but absolutely no idea what to make? Here is a week of kid's meals for a little one that have a spooky twist for this Halloween week!
Week of Kid's Meals
When you are finished you can download the menu, instructions, and ingredients for FREE right here!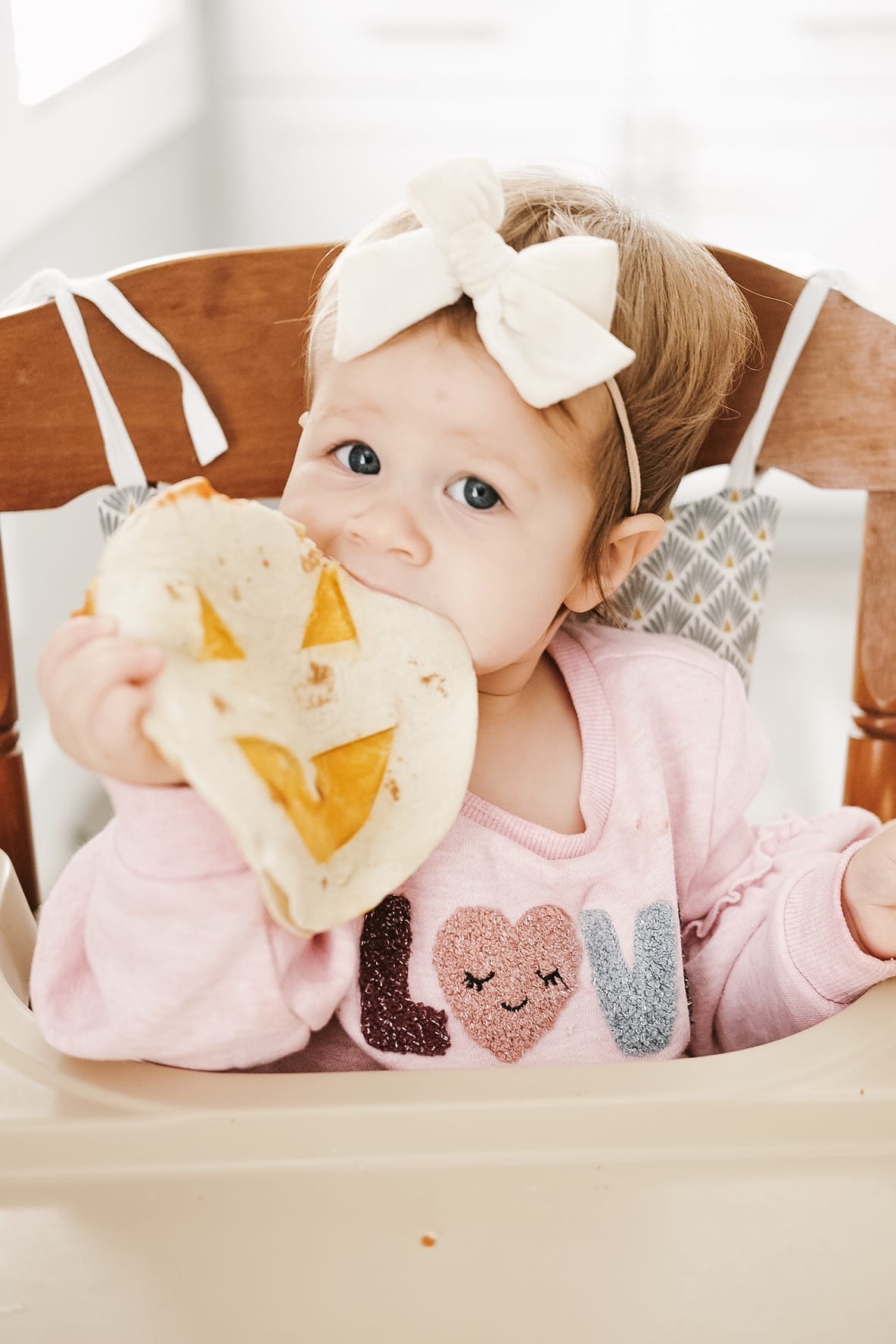 Monday: Chicken "Boo"dle Soup
This is a homemade chicken noodle soup (or store-bought if that's more your speed!) that subs out regular pasta for black soybean pasta from Aldi.
They have so many fun pasta choices now a days so just try to find something a different color and your little one might just be intrigued enough to eat it all!
Best of all, leftovers. Freeze 'em or serve them it all week! Click here to get my full Homemade Chicken Noodle Soup Recipe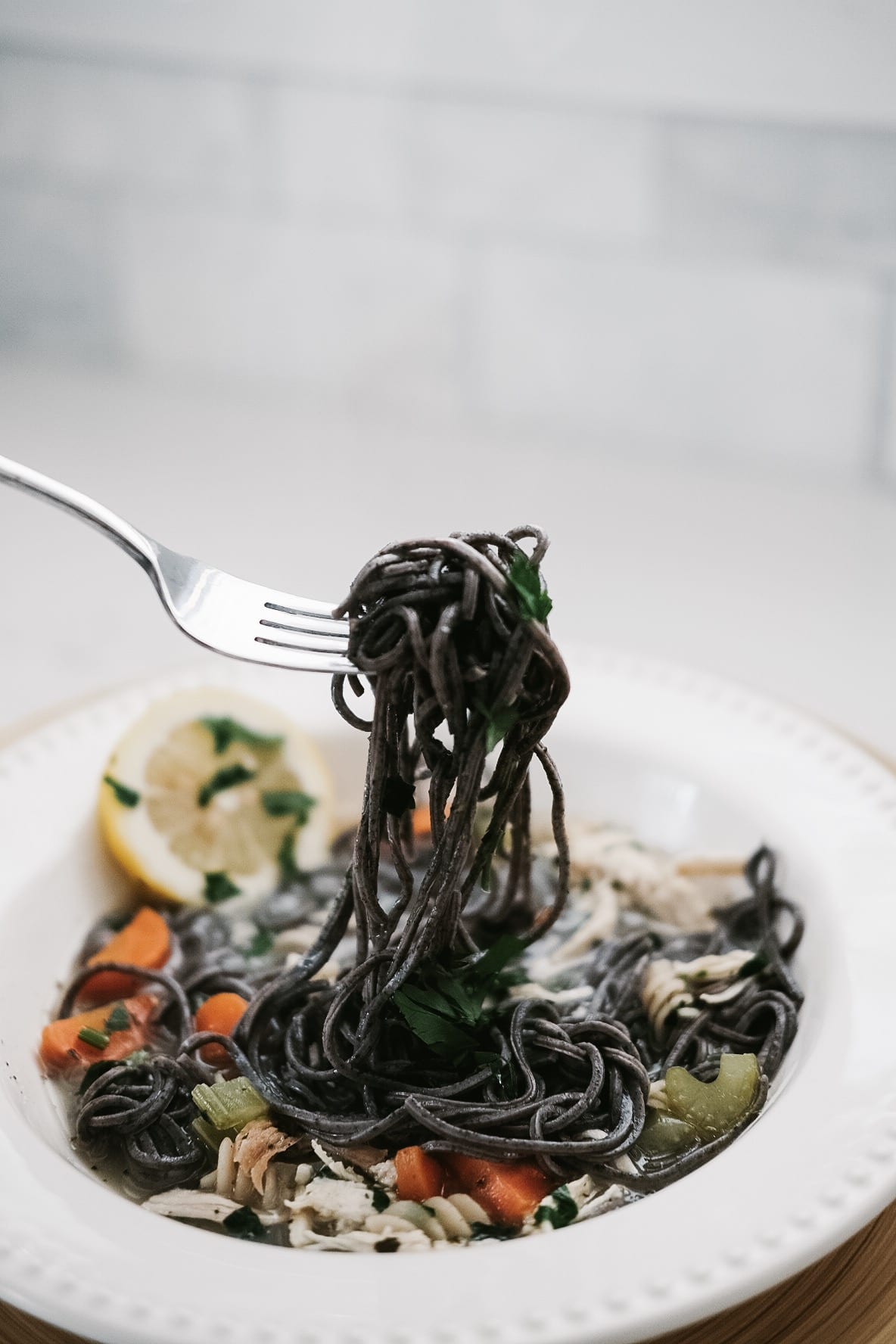 Tuesday: Jack-O-Peppers
Last nights Skinny Turkey Taco skillet is today's lunch! Just hollow out a bell pepper, cut a funny face into it, and fill it with the taco stuffing! Easy peasy!
Wednesday: Mummy Hot Dogs
Okay, I know this isn't exactly "healthy" but it is so fun and totally reminds me of my childhood and something my mom would have done for us kids.
And let's be honest, kids will no questions asked eat a hot dog. So this is a no-fuss lunch!
Grab a roll of crescent rolls, a pack of hot dogs and you are all ready to go. Unroll each crescent roll and re-wrap it around the hot dogs to look like mummies.
Bake until the crescent rolls are nice and brown on the edges.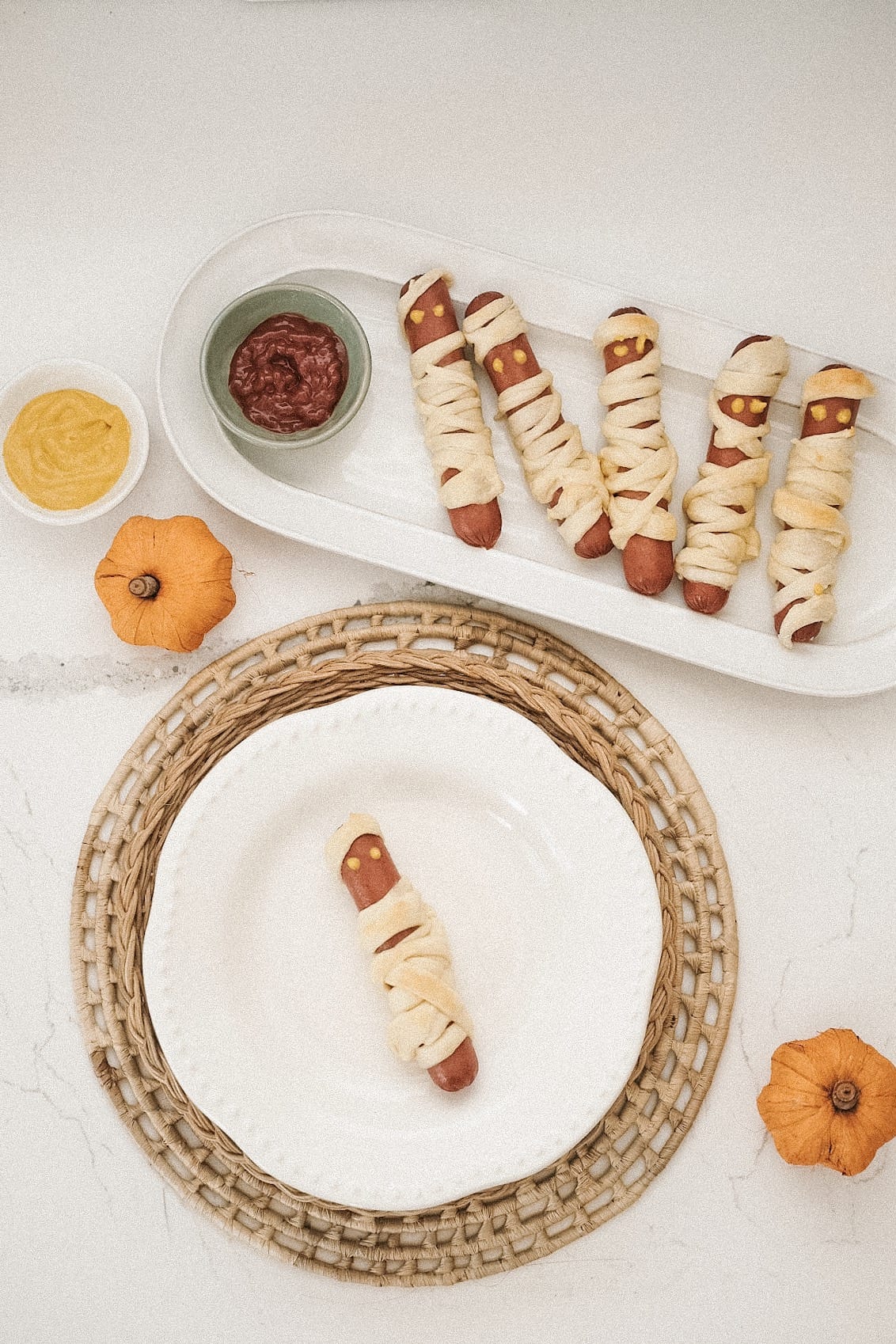 Thursday: Jack O Lantern Face Quesadilla
Melted cheese on a corn tortilla is made from ingredients I always have in my fridge and you can hide veggies or a slice of turkey or ham in there!
I would also highly recommend trying out my Tortilla Pizza for this as well. Kids love it...heck, I love it too.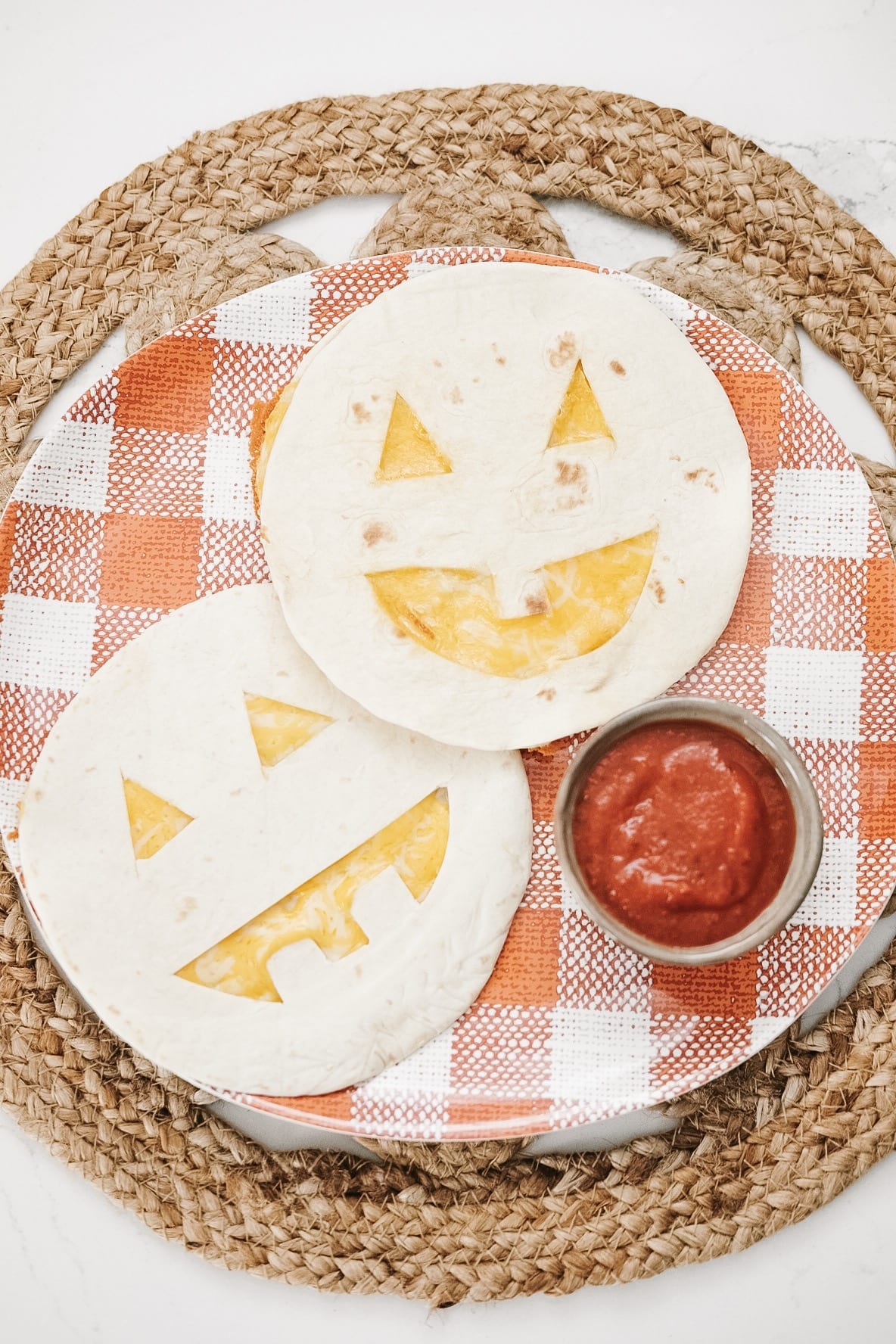 Friday: "Candy Corn" Fruit Parfait
Now this is one I can even get on board with for lunch! A simple layered fruit parfait, topped with non-dairy whipped cream.
Serve with a side of protein and you are good to go! The colors are so fun and after Halloween night, they could probably use some fruit to balance all that candy!
If you want another treat to test out, how about some delicious Oreo Dirt Cake with spooky little monsters?!