Meatless Monday? No problem. Having vegetarian friends over for a dinner party? I got you! This round up of Vegetarian Meals are all done in 30 minutes or less!
A Flexitarian Diet
Sometimes it's nice to just eat plant based every so often. I really enjoy the flexibility in my diet of balancing out meat protein with plant based proteins.
This roundup is full of all of my favorite recipes that are vegetarian friendly and definitely don't lack on flavor or presentation.
I don't swing too far one way or the other but I like to refer to it as "flexitarian." I eat plant based when I can and also enjoy meat from time to time.
Vegetarian Burgers
There truly isn't anything like eating a big juicy burger! Maybe it's all the toppings that go along with it? I'm not sure! But I know that my husband and I love our burgers.
These recipes are options for that burger feel without the heavy, greasy feeling afterwards!
Black Bean Nacho Burger
An easy-to-make vegan dinner idea that is a combination of your favorite bar food. Nacho Burgers are nutritious and full of protein that you can top with your favorite nacho toppings.
Check out this recipe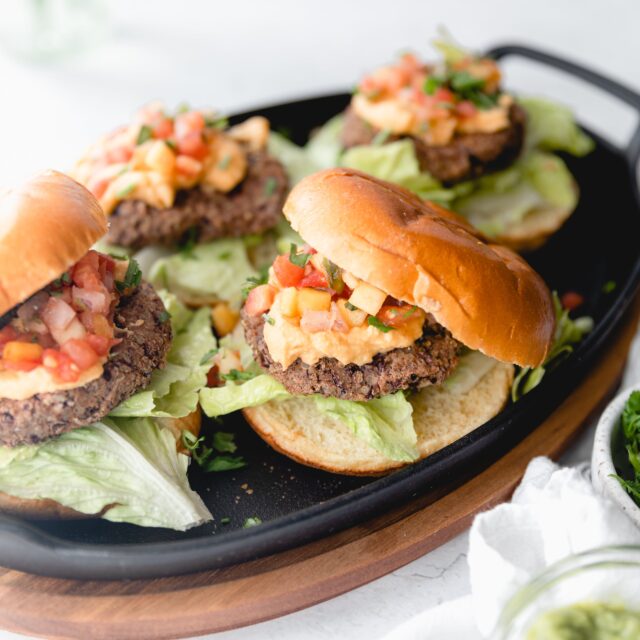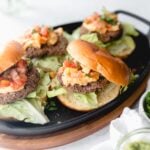 30 Minute Soups
Soups are an all time favorite way to get in those plant base proteins. My vegetarian soups are just 30 minutes of prep and cook time and you've got yourself dinner for at least a few nights!
Prep these 30 minute soups one evening and enjoy!
Roasted Corn Chowder
Summery chowder recipe using sweet roasted corn (VEGAN substitutes as well!)
Check out this recipe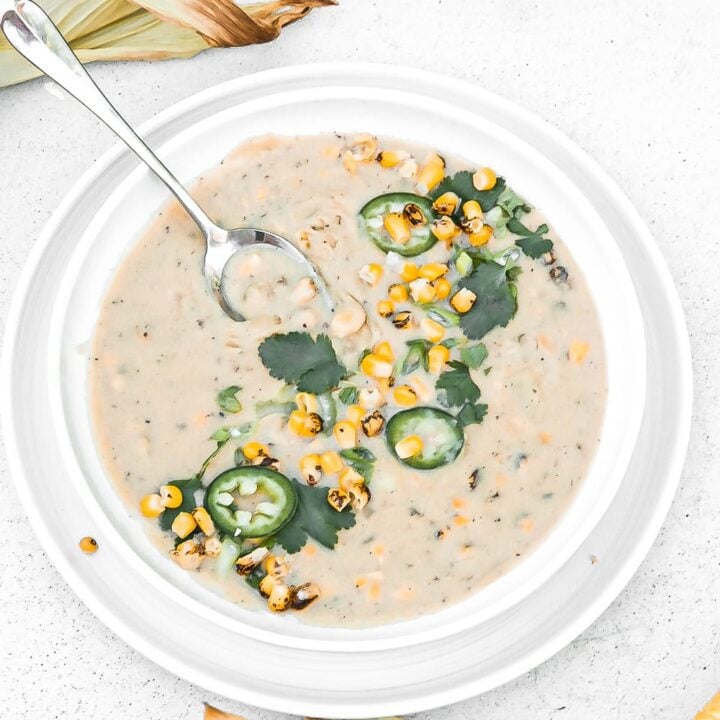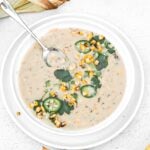 Broccoli Cauliflower Soup
A delicious and healthy blend of vegetables to create a 30 minute broccoli cauliflower cheese soup.
Check out this recipe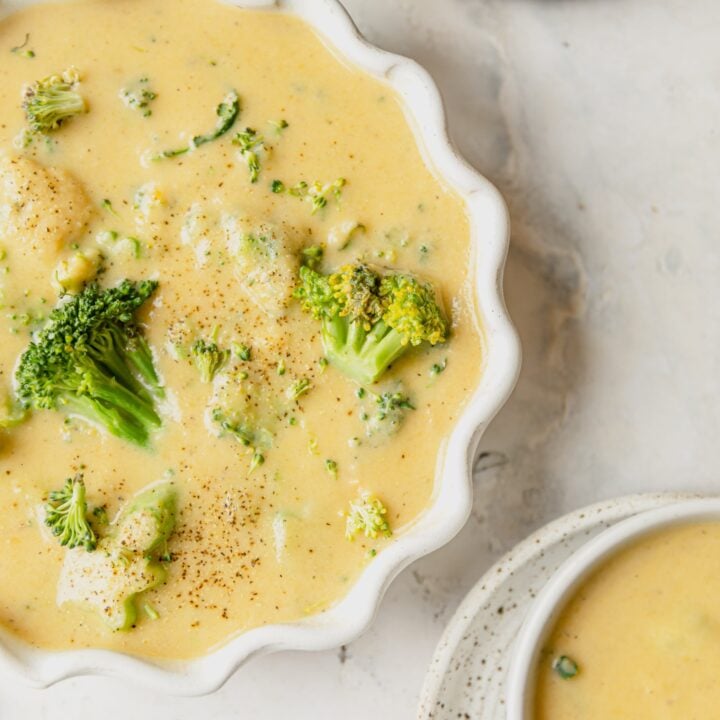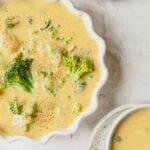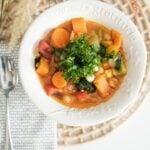 Unique 30-Minute Vegetarian Meal Ideas
Looking for a vegetarian dinner that's a little out of the box? Try my recipe for a baked falafel! Or how about a completely vegan vodka sauce? I'm sure I've got your attention now...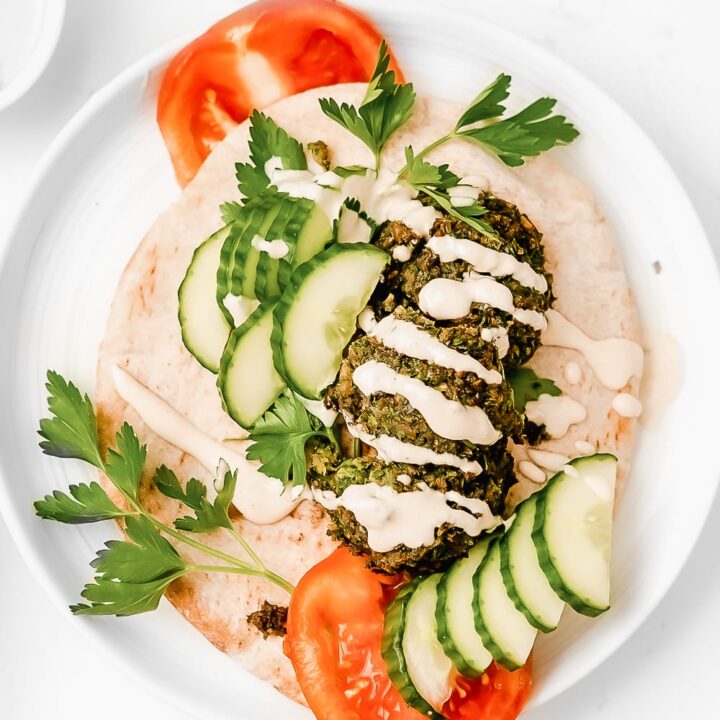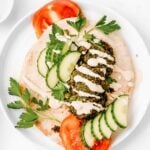 Vegan Vodka Sauce
Delicious homemade penne alla vodka with a simple and delicious vegan vodka sauce. It's so delicious, you won't even miss the dairy!
Check out this recipe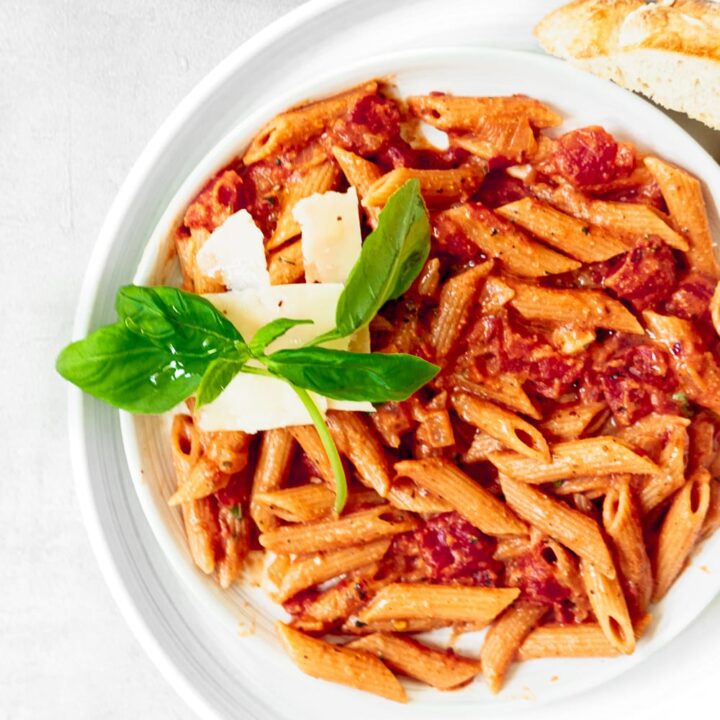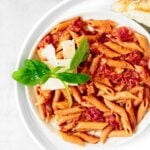 Roasted Corn and Quinoa Salad
Delicious sweet corn and quinoa salad with big chunks of avocado and a creamy avocado dressing.
Check out this recipe